Support Surgical Fellowships
OUR CORPORATE & SOCIETAL SUPPORTERS
Diamond Supporter
Medtronic
Gold Supporter

Ethicon
Silver Supporters
Intuitive Surgical

Karl Storz
Bronze Supporters
Applied Medical

Bard Medical
ConMed
Cook Medical
Society Supporters
AHPBA
SAGES

SAGES Foundation

SSAT
Individual Supporters
Robin Blackstone
Ravi Chari
Eugene Cho
William Cioffi
Thomas D'Amico
Mohamed Elgamal
Douglas Ewing
Edward Felix
Kenneth Forde
Dennis Fowler
Lawrence Gottlieb
Muhammad Jawad
Timothy Kuwanda
Jeffrey Lee
David Margolin
Sean Orenstein
Adrian Park
Donald Risucci
Bruce Schirmer
Carl Scott
Greg Stiegmann
Lee Swanstrom
Mark Talamini
Ajay Upadhyay
Jon Vogel
Alice Wei
Carl Westcott
Update your contact info
here


I
a
m p
leased and honored to attempt to fill the very capable and large
shoes of Dennis Fowler and assume the role of President of the Foundation for Surgical Fellowships.
The mission of the Foundation, in part, is "
t
o fund high quality fellowships in various areas of surgery...The Fellowship Foundation will promote and support the continued availability of postgraduate surgical training opportunities of the highest quality." Why is this important in today's complex and matrixed world of surgical education?
Of the many reasons, here are two:
First, these non-ACGME fellowships, which can be thought of as the "finishing school" for many surgeons, are one of the only domains of surgical education without a reliable funding source. Medical education, despite the high personal cost of medical school, is supported by the US government. Residency is funded primarily via Medicare Graduate Medical Education (GME) funding. But these fellowships are not. The foundation was born, and continues to exist, to fund this critical gap.
Second, the demand is huge. Young finishing surgical residents are voting with their feet. There are about 190 fellowship slots each year, and approximately 350 residents apply to them. Why is there such demand? These training situations are closest to the Halstedian ideal of apprentice-ship type training. Trainees spend extended periods of time, longer than in residencies, working with and learning from the surgeons sponsoring these fellowships, honing their technical skills and broadening their surgical judgement.
So, to those of you reading this who contribute to this important endeavor, thank you. To those of you who are in this training paradigm, please take the time and initiative to thank those who do give to this mission. And to the rest of us, please join me in working to fully fund these fellowships by encouraging industry to give and by helping us creatively pursue new funding avenues.
The FSF proudly welcomes Dr. Robin Blackstone, Dr. Caitlin Halbert and Dr. Dana Telem to our Board of Directors.
A leading expert in the medical and surgical treatment of obesity and
obesity-related diseases,
Robin Blackstone
, M.D., FACS, has performed more than 7,000 bariatric surgical operations and holds the designation of Certified Diplomate American Board of Obesity Medicine. In 2015, she became a Professor of Surgery at the University of Arizona School of Medicine-Phoenix and established the Center for Obesity and Bariatrics at Banner University Medical Center to comprehensively integrate patient care, state of the art research and teaching in collaboration with medical specialties and adolescents. Advocacy for the patient with obesity inspired Dr. Blackstone to help establish the Obesity Action Coalition and she worked extensively on incorporating coverage of obesity within the ACA. Dr. Blackstone is the first woman to have served as President of the American Society for Metabolic and Bariatric Surgery in its 30-year history.
Caitlin Halbert
, D.O., MS, FACS, is a board-certified general surgeon with a focus in Bariatric and Foregut surgery. She practices at Christiana Care Health System in Delaware and is the Assistant Program Director for the General Surgery Residency Program. She is building the institution's Bariatric Surgery Program and Multidisciplinary Reflux Center. Dr. Halbert received her medical education at the Philadelphia College of Osteopathic Medicine after completing a Masters of Science in Biomedical Sciences. She went on to complete her General Surgery residency training at Christiana Care. She then received specialty training at Stony Brook University Hospital, completing a fellowship in Minimally Invasive Bariatric and Advanced Gastrointestinal Surgery.
Dana Telem
, M.D., FACS, is an Associate Professor of Surgery, a
health services researcher, and a minimally in
vas
iv
e and bariatric surgeon at the University of Michigan. She is the
Associate
C
h
air
for Clinical Affai
rs and the Director of t
he Comprehensive He
rnia Program. She graduated from the University of Pennsylvania and Jefferson Medical College. She completed her surgical training at The Mount Sinai Medical Center in
New York and her fellowship in Minimally Invasive and Bariatric Surgery at the Massachusetts General Hospital. Dr. Telem also completed a Masters in Public Health in the Executive Masters of Healthcare Management program at the Columbia University Mailman School of Public Health.
The Foundation for Surgical Fellowships relies on the generosity of donors who share our vision of advancing surgical care through fellowship training. Since our inception, Medtronic has been, and continues to be the FSF's most stalwart supporter, for which we are deeply grateful. Their unfailing allegiance to the FSF embodies the spirit on which they were founded.
In 1949, engineer Earl Bakken and his brother-in-law, Palmer Hermundslie brought to bear their skills and expertise, together with their shared moral conviction to help others, to establish Medtronic. Their drive, personal integrity and passion forged the philosophy of the company and the basis for the Medtronic Mission.
Medtronic's first major contribution in fulfillment of their mission to "alleviate pain, restore health and extend life" was the external cardiac pacemaker. It proved to be a formative technology upon which other therapies using electronic stimulation were developed, positively impacting millions of patient's lives. Today, Medtronic technologies are used to treat nearly 40 medical conditions in more than 160 countries worldwide with more than 370 locations.
Medtronic is comprised of four business units including the Minimally Invasive Therapies Group, Cardiac and Vascular Group, Diabetes Group, and the Restorative Therapies Group. Their reach has extended far beyond their humble beginnings, as evidenced, in part, by their generous support of educational initiatives, including the FSF.
Medtronic's story of origin, progression and contributions to improved human health is inspirational and touches the deepest part of all whose lives are dedicated to advancing patient care. The FSF shares those ideals and supports fellowship programs that foster, encourage and educate young surgeons to embody those same standards of excellence.
Sixty years span the gap between the founding of Medtronic in 1949 and of the FSF in 2010 - yet a shared dedication to ensuring that caregivers have the training and tools to achieve the best patient outcomes bridges that gap.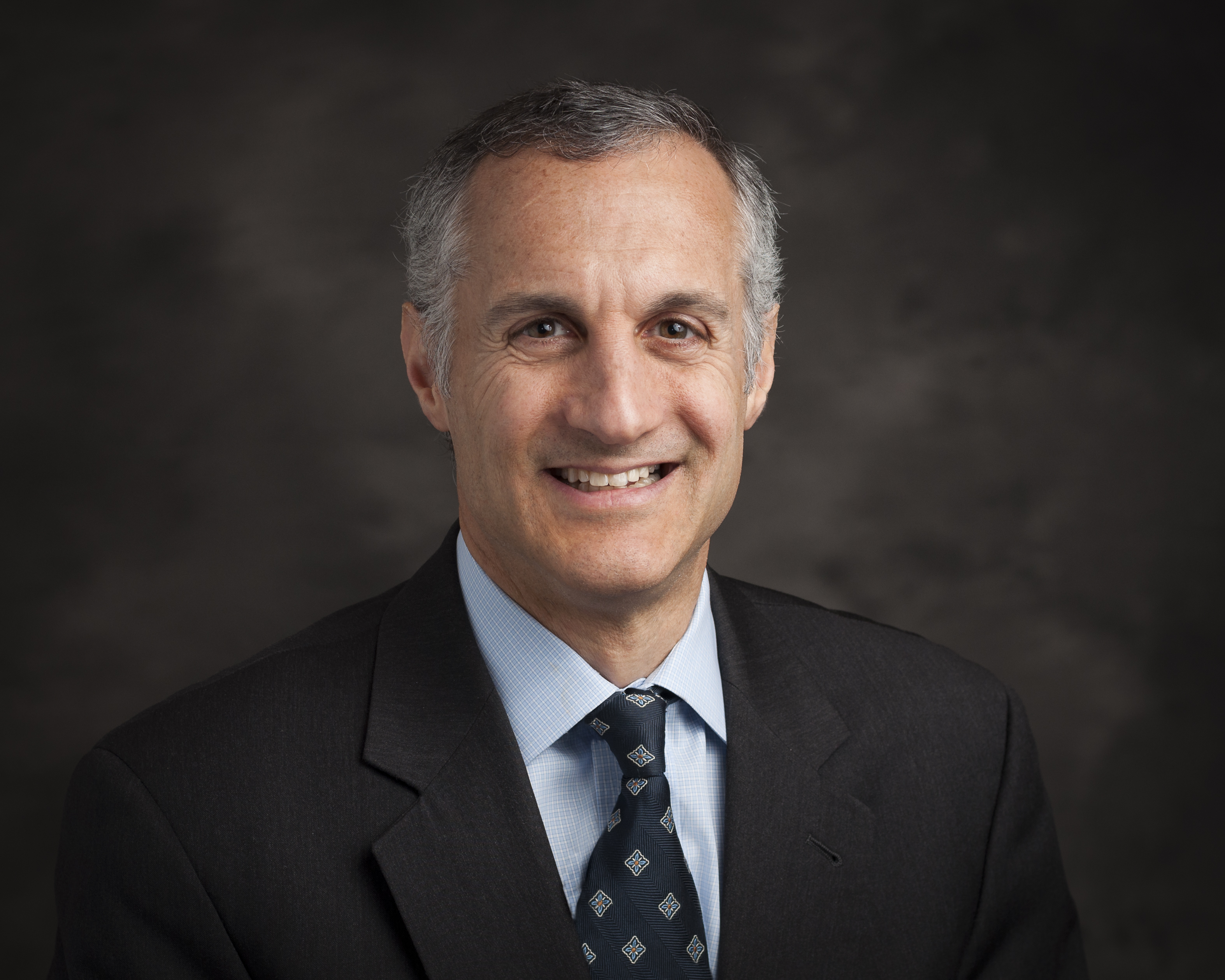 "There is no more important way to ensure optimal patient outcomes than to invest in high quality fellowship training. Medtronic is privileged to support the Foundation for Surgical Fellowships in their mission to do just that."
John de Csepel, MD, FACS
Chief Medical Officer & Vice President
Global Medical Affairs | Surgical Innovations
The FSF is proud to partner with Medtronic in the fulfillment of our mission and greatly appreciate their commitment to improving patient health.

7TH ANNUAL RECEPTION
Thank you to all who attended our 7th Annual Fellowship Appreciation Reception on April 12, 2018 in Seattle, WA. We had our largest turnout to date with over 160 current, incoming and former Fellows, Program Directors, supporters and other invited guests.
We also extend our gratitude to the evening's speakers: Dr. Daniel Scott, President of the Fellowship Council,

Chuck Kennedy, VP, Worldwide PACE-Surgical Innovations at Medtronic,

and Dr. Laura Fischer,
Assistant Professor of Surgery at the Oklahoma University School of Medicine.
A 2015-2016 fellow at the Minimally Invasive and Bariatric Surgery program at Oregon Health & Science University, Dr. Fischer shared her fellowship experience and
the tremendous impact the training has had on her practice and patients.
The evening concluded with a recognition of the FSF's generous financial supporter and a celebration of the Fellows Class of 2018.