LetsGo2PuntaGorda Newsletter
Hello All!
BOO! Just wanted to wake you up! It's the witching hour and the spooky month of Halloween - but it's also just a month or two before those winter months start to creep in. Don't get caught out in the cold! I don't have to remind most of you what last winter was like - and someone told me the trusty Almanac is predicting something similar for this coming winter.
SO - drop me a line if you would like to discuss the real estate market in Punta Gorda. Right now the inventory is still relatively low and the market is very strong - so get in there before the "season rush"! And remember - if you are anywhere near the area, downtown historic Punta Gorda is THE place to be for Halloween! And also enjoy the fact that October is Cookie Month and Seafood Month - and we celebrate World Pasta Day, Mother in Law Day and on the last Friday of the month....Frankenstein Day!
Have fun and stay safe!
RE/MAX "Platinum" Club - 2015, 2014, 2013
RE/MAX "100%" Club - 2012
RE/MAX "Executive Club" - 2011
Direct - 941-676-1033
Cell - 941-347-8782

This Month's Facebook Drawing Winner
Congratulations to Laquanda Dixon,
the winner of October's Facebook drawing!
on Facebook and automatically be entered for a chance to win a $25 American Express Gift Card during the month of November!
**Please note: We've had problems contacting our winners. Please provide your contact information via email to
Latest PGI Civic Association News
The Punta Gorda Isles Civic Association is a great organization and if you're new to the area, it provides a lot of valuable information about how to become more involved in the community.
You can view a copy of the latest PGICA Commentator here
- a monthly publication where you can find information about our area and the multitude of community activities available to you.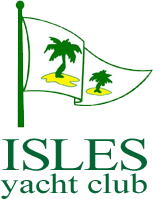 The Isles Yacht Club
The Isles Yacht Club offers a variety of activities and amenities for boaters and non-boaters alike. Membership offers social opportunities, 4 professionally maintained, lit Har-Tru tennis courts, 7 different card and board games, exercise classes, billiards, cruising & kayaking, biking, bocce, a 24-hour state-of-the-art fitness center, award winning dining, golf reciprocity, and much more! There is truly something for everyone!

Fabulous Fall Decorating Ideas
Just because it doesn't get very chilly and the leaves don't change in Southwest Florida, doesn't mean forget about fall.You can transform the inside of your house to make it feel more like fall is on its way with these decorating ideas!
Blooming Pumpkin
Choose your favorite pumpkin and pick up some violas, pansies, red and green leaf lettuce, thyme, and rosemary to decorate. Clean the pumpkin with a Clorox wipe, cut a hole in the top, and scoop out seeds. Line with aluminum foil or a plastic bag, and fill three-quarters full with potting soil and plants.

Or to make it even easier, take a trip to Michael's and buy a plastic pumpkin.
___________________________________________
Make Pomanders
Display oranges studded with dried whole cloves for a festive and fragrant addition to your fall decor.

___________________________________________
Make Custom Candleholders
Transform mini pumpkins into luminarias by cutting a 1-inch-wide circle into each pumpkin, scooping out the centers with a tablespoon, and inserting votive candles.

For more decorating tips, visit Southern Living.
Missed Our Newsletter Last Month?
Click here
to read it now.