Please Welcome to the
Neighborhood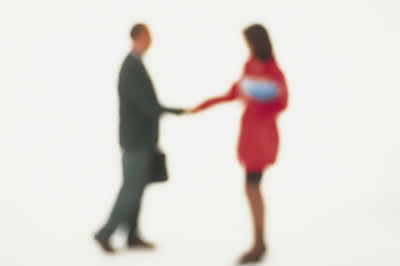 Personal Trainer &
Group Fitness Instructor
Personal Trainer
Personal Trainer, Nutritionist, Group Fitness & Martial Arts Instructor
Personal Trainer
During Exercise
Too many diets focus on negative words: don't, avoid, lose, etc. Why not focus on the positive this fall by adding one new healthy food each week? With fall, many of us want to eat less salads and more warm foods, so try beta carotene-rich treats like acorn squash and butternut squash. No idea how to make veggies taste good? Why not treat yourself to a healthy cookbook or two? Kris Carr, actress, bestselling author, and cancer survivor, has teamed up with Whole Foods chef Chad Sarno
on Crazy Sexy Kitchen, which you can pre-order now at Amazon or any major bookstore. All Kris' books give a nice blend of cooked and raw foods, with both classic dishes and food allergy-friendly recipes. Want a cookbook geared towards men? Try The Engine 2 Diet, by firefighter and elite triathlete Rip Esselstyn.
Lisa Snow has worked with clients from their teens through 90s, and knows it's never too late to get in shape!
Lubrication For The Long Haul
Phillip Tomlinson Personal Trainer, Health Coach, & Martial Arts
Many years have passed, but I still remember her as if it were yesterday.
An old, silver-haired woman, perhaps in her late 80s, hunched over on a cane as she ambled up the incline of a Brooklyn street.
With determined purpose, she disappeared up the hill and I couldn't help but feel a tinge of a little something that there wasn't someone with younger legs to accomplish the errand on which she had so dutifully set out.
But that wasn't exactly that.
That's because a half-an-hour later, as I happened outside, there she was again climbing that hill, a satisfied smile on her lined face.
Then it hit me. This was no errand.
No, Charlie. Not in the least.
Nothing -- not age, not slow steps, not any old excuse would keep this determined soul from her early morning exercise.
So, just how determined are you to keep your muscles firing for as long as possible?
And if your image of "as long as possible" is a rocking chair, think again because you'll need to lose that image if you want to be functional for the long haul.
In fact, it would benefit you to entertain an entirely different picture -- say a picture of your entire body.
That's because researchers would like you know that fascia, a thick connective tissue covering all your muscles, takes it cue from what you do and can be the difference between incapacity and vitality.
The trouble is that fascia tends to set in the position your muscles are in most often. And guess what? Fascia influences your muscles to adapt to what you do most.
So, if you are a couch potato, and trots out the usual lame excuse about not having enough time to exercise, know this: If you are planted all day, you will eventually become less adept at things like standing, walking, running and jumping. And well-adapted to sitting. Not much of a consolation.
According to researchers, this unfortunate circumstance, while not noticeable right away, will eventually manifest itself and you will be a perfect example of what happens to older people who primarily suffer locomotion problems, not because they are old but because of what they consistently did from day-to-day over time.
"Motion is lotion" has never meant more.
There's no sitting when you work with Phillip Tomlinson, owner of BodinSync. A former news anchor, as well as a former track and field and soccer player Phillip knows it's better to keep moving. Let him help you stand tall!
Learn Your Body Mass Index (BMI)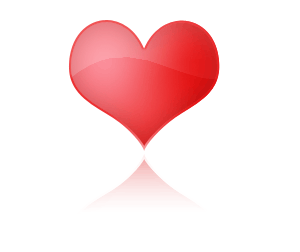 Body Mass Index (BMI) is essentially a height to weight ratio. Am I a healthy weight for my height.
Figure out your BMI now.
Underweight = < 18.5
Normal Weight = 18.5-24.9
Overweight = 25-29.9
Obese- 30 or higher
Remember, speak to your doctor before starting a fitness program and then seek out the right personal trainer for correct program design. Enjoy your workout!
Greetings!
Beware of the Fun-Size Halloween treat. Many of these favorite chocolate treats range from 67-110 calories each
Lisa, Amber, Brett, Meredith, & Phillip are here to help you stay on track as you take your exercise indoors for the cooler months.
Thanks for reading. Please share it with the buttons up top.

Your Fitness Doesn't Have to Fall This Autumn
Amber Sayer
Personal Trainer
As we enter fall, we lose some of the luxuries of summer exercise. The daylight diminishes, leading to both dark mornings and dark evenings. Weather can be cold and windy, and outdoor exercise opportunities can seem scarcer. While all of this is true, by dressing appropriately, planning your workout times, and making a few adjustments to your routine, autumn is actually a wonderful
season for exercise.
Days are shorter so it is important to plan your workout times. If you still want to exercise outside, make sure you are properly dressed in reflective clothing and carry a light if it is dark. Try to get out the door right after work or later in the morning if you work a regular schedule. If you have flexibility in your schedule, consider switching your exercise routine to your lunchtime. If your motivation is waning in the darker, colder weather, consider finding a running group, joining a gym and taking your routine indoors, or contacting a local personal trainer who can keep you motivated, accountable, and mix-up your routine to prevent boredom and the dreaded fitness/weight plateaus.
Dress for success outside. Weather can be windy and cool so wear light layers and consider a wind-resistant jacket for your outside layer. However, this can be a good thing; no longer is the heat and oppressive humidity a worry, causing you to cut your workout short in order to prevent dehydration or heat exhaustion. Fall is one of the best seasons for distance running, hiking, biking, rollerblading, soccer, basketball, or any number of outdoor sports. If you trained during the summer, you may actually find you feel stronger and more "fit" in the cooler weather because your body is not struggling as hard to maintain temperature homeostasis as you exercise.
Lastly, just because outdoor swimming pools are closed, it doesn't mean that there aren't plenty of great fitness activities to get involved in during the fall in New York City! Consider one of the many local road races, some fun bike events, or other sporting opportunities you can find in local fitness calendars such as Active.com.
Amber Sayer frequently enjoys running local races and won a 15k in Central Park in April 2012 and has recently begun training for triathlons. Go, Amber!

The Glycemic Index and You - Tips to Change Your
Meredith Stewart Personal Trainer, Pilates Instructor, Nutritionist, & Health Coach

Life
The theory behind the low Glycemic Index diet is that when you eat carbohydrates and meals that rank low on the index, you maintain a consistent blood glucose level that encourages weight loss, specifically fat loss. There is more than one reason for the loss of weight while on this diet, including:
Spikes and dramatic drops in blood sugar keep our bodies in fat storage mode. Even blood sugar levels allow us to tap into the fat storage.

These foods satisfy you for a longer period of time so you are not as hungry.

Low GI foods aid the body in fighting insulin resistance, which happens when the body has an overexposure to glucose. Simply put, the body cannot make enough insulin to utilize the

glucose, so it stores it

as unwanted fat.
A low GI diet will also aid in disease prevention and potentially increase athletic performance. The low GI diet can be used by diabetics because of its ability to keep blood sugar at a consistent level. Eating low GI foods has the potential to lower unhealthy cholesterol levels and decrease the incidence of heart disease because these types of foods increase insulin sensitivity, reduce insulin resistance, create an alkaline system and reduce inflammation. Plus, foods higher in nutrients and packed with energy are more likely to increase endurance during exercise.
There are a wide range of foods you can eat while on this diet including yogurt, cheese, tomatoes, kale, green beans, broccoli, apples, cherries, chick peas, lentils, chicken, fish and many more. I am certified to teach the TLS Weight Loss Solution which teaches you about low-GI impact eatingover 12 weeks, including how to identify new favorite foods, creating healthy behaviors and improving body composition to get your metabolism operating in high gear. My October webinar series has already begun, but you can register now for the Nov 1st series. See livewellresource.com for all the details. I look forward to hearing from you!
A Few Extra Tips:
Remember to keep a regular exercise routine, because diet alone will not help you to maintain muscle mass and stay healthy.

Eat balanced meals and snacks that include protein because it takes longer to digest and you will feel full for a longer period of time.

You do not need to completely avoid fats; focus on the unsaturated variety. There are some foods, such as almonds and avocados, which contain healthy fats you should include in your diet.

Find substitute foods for your favorite junk foods and comfort foods, so you stay on track with your healthy lifestyle.
Keep in mind that when you combine foods into a meal, you must take into consideration the combined glycemic index.
Email Meredith to schedule a complimentary phone call to get all your questions answered and to get yourself registered.

A New York City Personal Trainers' Guide to Gym 'Jive'-Part 2
The kids are back in school. It's time to get back to you and head back to the gym.The gym can be an overwhelming place and the terms used in a gym can be like learning a foreign language. Part one of this article the focused mainly on terminology related to resistance training and some of the equipment used to for that purpose. Part 2 will focus on terms related to conditioning. Having an understanding of some basic fitness terms can help you make sense of your workout.
* Cardiovascular exercise: Cardiovascular exercise (cardio for short), refers to any exercise in which your heart and lungs are involved.
* Aerobic exercise: The word aerobic, on the other hand, denotes a state or intensity at which you do cardio. All aerobic exercise is cardio, but not all cardio is aerobic. Aerobic literally means "living in air" and refers to the use of oxygen to adequately meet energy demands during exercise via aerobic metabolism. In layman's terms aerobic exercise is done at a relatively lowmoderate level of intensity. They get you breathing deeply but don't get you out of breath; it is steady state or non-stop; and they use the biggest muscles in the body (e.g. buttocks, legs, back). Examples: Running, cycling, rowing.
* Anaerobic exercise: Anaerobic exercise is intense enough to trigger an energy system that leads to greater performance is short duration, high-intensity activities, which can last for a few seconds up to about 2 minutes. NOTE: Most, if not all, team sports have a high anaerobic component which puts stress on different energy systems than aerobic exercise does. Therefore adaptation of the muscles to aerobic training is in direct opposition to the primary needs of most athletes.
* Interval Training: Interval training is nothing more than a method of exercise that uses alternating periods of work and rest. The longer the work interval the shorter the rest period is as a percentage of that interval. Studies show that interval training develops aerobic capacity better than aerobic training.
* High Intensity Interval Training: (a.k.a HIIT) Intensity means you are working hard! High Intensity mean you are working even harder, so the intervals are relatively short here. Usually 60 seconds or less. Interval training stresses not only the energy system, but also the muscular system. HIITInterval training is hard. HIIT training is uncomfortable. But that's what it takes to make changes in the body. Getting out of your comfort zone and into the unknown. It pushes your heart and lunges to work harder than they're used to, and it delivers faster results than if you were to continue to move at a continuous pace as in aerobic training.
* Tabata training: Dr. Tabata used a unique protocol of twenty seconds work to ten seconds rest, done in seven or eight bouts. This was basically a series of twenty second intervals performed during a four minute span. A true Tabata is very difficult to do because it requires a certain level of fitness to even attempt it; since it requires an all-out effort. Working as hard as you can for the entire interval period. If you are able to perform Tabata's the results show the 20/10 protocol improved the VO2 max and the anaerobic capabilities more and than a steady state program.
* That's enough for now.. More to learn in part 3.
Brett Cohen is the founder of Integrated Training Systems a fitness & wellness company located in New York City. He holds a Bachelor Degree in Education, is a C.H.E.K Institute Exercise Coach, Holistic Lifestyle Coach, and Golf Performance Specialist, as well as National Academy of Sports Medicine Personal Trainer, and Titlelist Performance Institute Golf Fitness Instructor.

Refer Your Favorite Fitness Pro
Let new clients find them here. NeighborhoodTrainers is looking for great trainers and instructors in Manhattan, Brooklyn, Queens, Staten Island, & the Bronx.
"We set-up our first meeting after briefly discussing my goals. Using your website was very easy. Thank you"