85 North Taylor Street
Fallon, NV 89406
775.423.2544
November 24
Remember to Shop Local!
Black Friday is the name given to the day following Thanksgiving Day, traditionally the the beginning of the Christmas shopping season. On this day most retailers open as early as 4am or earlier and offer
promotional
sales to kick off your Holiday
shopping.

Don't forget to check our Newspaper for local Black Friday deals!
Small Business S

aturday!!!
November 24

Join us and support small business!

First there was Black Friday, then Cyber Monday. November 27, 2010 was the first ever Small Business Saturday. Small Business Saturday is the day we celebrate the Shop Small movement to drive shoppers to local merchants across the U.S.

More than 200 organizations have already joined American Express OPEN, the company's small business unit, in declaring the Saturday after Thanksgiving as Small Business Saturday.
November 13-23

750 E. Williams Ave.

The Fallon Youth Club Teen Program will be collecting any new/used blankets or canned goods for the senior center. Please drop off your item(s) at the Youth Club

Call Stephanie @ (775) 423-6926
Strange Days: Endtimes
Classic Films @ The Barkley, Oats Park Art Center
Dr. Strangelove, 1964
November 30
The Truman Show, 1998
December 14
Individual Tickets Available at the Oats Park Art Bar on Nights of the Screenings:
$7 CAC Members,
$10 Non-Members
Special Passes for all 3 Films must be purchased
November 16
$18 CAC Members,
$27 Non-Members
All Screenings Begin at 7:00PM
Art Bar 6:00PM until Conclusion of the film
Oats Park Art Center
151 E. Park St. Fallon
775.423.1440

CAC performances & activities are sponsored, in part, by the National Endowment for the Arts; the John Ben Snow Memorial Trust; the Bretzlaff Foundation; the City of Fallon; Nevada Arts Council; the E.L Cord Foundation; the Fallon Convention & Tourism Authority; the Nevada Commission on Tourism; Systems Consultants; Nevada Humanities; US Bancorp Foundation; NV Energy; Holiday Inn Express; Churchill County & CC Communications.

Deck the Halls Wreath Extravaganza
From November
Be a part of the 9th annual Wreath Extravaganza at the Churchill County Library.

Wreath donors may choose ant theme and color scheme they wish. Wreath themes can be based on the business you conduct, a favorite hobby, or what ever you want. Let your creativity go wild! Wreaths may be of natural or artificial materials.

Wreaths should come to the Library ready to be hung.

a decorative card will be provided for advertising/ identification purposes.

Please deliver your wreath to the Library (553 South Main Street). Bidding will close at 5pm on Friday December 7th. Winners who are present may pick their wreath at that time. Those not present will be notified by phone and may pick up their wreath anytime the library is open.

All monies raised through this silent auction will be deposited with the Churchill County Library Foundation.
Contact:

Carol Loyd @

(775)423-7581

You are cordially invited to the
Fallon Jr./Sr. High School

Rodeo Club
Christmas Fundraiser Auction
We will feature many special crafts & unique items. You can find that perfect gift for Christmas & help our rodeo club.
Saturday, December 1st
5:30pm
at the Multi-Purpose Building
Churchill County Fairgrounds
Come enjoy a fun evening of good food & good friends. Hope to see you there!
P.S. Please bring a canned food item to help with our donation to a local food pantry.
Thank You!
Any questions, contact
775-530-7694
or
mjensen5@live.com
Dinner Tickets will be sold at the door for $5.00
Fine
December, 7
3pm-8pm
December 8,
9am-5pm
Old

Post office

90 N. Maine

Street
The City of Fallon is proud to host:

Wilkens Memorial Wrestling Tournamen
t
Organizers are looking for special food offers from restaurants and pizza places!
If you or your business are interested in publishing a discount, please contact us asap with how much, and how parents and coaches may receive it!
This is a great way to get involved with people in the community who will attend as well as the traveling participants and their families!
Participating Businesses will be recognized and promoted at the event.
Contact Fallon Tourism
775-423-4556
info@visitfallonnevada.com
or
Fallon Chamber of Commerce
775-423-2544
info@fallonchamber.com
Library-Doll & Cradle Raffle
Enter this raffle and the chance to surprise that special child in your life this holiday season with a doll and hand-crafted cradle and chest of drawers on display now through
December 14

5pm at the

Churchill County Library.


Raffle tickets are $1 each or 6 for $5 and are available for purchase at the library and the serendipity bookstore.
The doll size cradle and chest of drawers was built and donated by Ray Burbank with Custom Cabinets and Design. The quilt and bed was donated by Cara Dibnah and D'Lene Burbank donated the doll and clothes.
All monies raised through this raffle will benefit the 2013 Summer Reading Program which promotes reading to children in Churchill County.
Churchill County Parks & Rec presents:
New Year's 5K Run/Walk
Tuesday, January 1
Veteran's Park Courtyard behind City Hall
9:00am Registration/10:00am Race Starts
Get a head start on your New Year's Resolution!!
Join KAIA
in our HOLIDAY HEAT CORE SESSION to burn those extra calories & feel great in that lil black dress ;)
Get a head start on those New Year's Resolutions by turning up the heat with Kaia...
5 weeks of high calorie burning workouts

A holiday guide for weight loss

Kaia's famous 12 workouts of Christmas
Call your local office and reserve your spot NOW!
CORE session starts
NOV 12-DEC 22
Class times 5am, 6am, 830am, 430pm, and 530pm
YES, we added a NEW class...430pm!
FITNESS
NUTRITION
RESULTS
Resolution BRIK
(bootcamp)
begins January 2013...reserve your spot TODAY!
Get Fit, Be Happy, Live
Kaia!
"We must all suffer from one of two pains; the pain of discipline or the pain of regret. The difference is discipline weighs ounces while regret weights tons."
- Jim Rohn, Motivational Coach
J
oin Fallon In The Fight Against Cancer!
Learn How You Can Get Involved

Fallon Relay For Life

Relay is our local part of the world's largest event to support cancer research, honor survivors and remember those lost.
We are looking for volunteers to fit a variety of roles.
For more information, Contact :
Lacey Lehman (301) 889-5055
FallonRelay website
Churchill County Sheriffs
Drug Awarness Program
For more information please contact:
Enter CC Communications
2013-2014 Telephone Directory
Cover Contest!
The theme for 2013-2014 is
"Hidden Treasures of Churchill County"
First Place $250
Second Place $150 & Third Place $75
Entrry Frr is $5.00 per entry
The proceeds for this year's contest will be donated to Churchill County Senior Center
This contest is held to allow residents of Churchill County a chance to contribute to the development of their telephone directory, show off local talent, and help raise money for a local organization or charity.
All contest entries must be received by
Friday, November 30th at 5:30pm
Pick Up Your Packet Today!!
Call 423-7654 x1499 for more details!
Deadline to enter is Nov. 30th, 2012!
Greetings!
As much as I keep talking about the Holidays coming, I find myself in denial as I quickly turn any radio station already playing Christmas music. My mother listens to Christmas music all year round. I am of the tradition that it is only appropriate after Thanksgiving. I have many good excuses not to feel the holiday spirit this year: the weather has been to warm, I've still got Halloween candy sitting on my counter... but with Thanksgiving no longer around the corner, but here at our doorstep, I find myself recoiling from it as though time can be stopped by my sense of denial. I realize I should just relinquish and jump in with both feet.
Don't get me wrong, I completely relish in the Holiday season and I absolutely love everything about it, from the Fallon tradition of actually shooting down your Christmas tree to the warmth of glowing lights and hot cider. But time seems to be slipping by so quickly and I feel unable to seize the hair of Kairos. I plan to use this weekend as my relinquishing point, the perfect opportunity to really settle into the spirit myself. So as I embark on this weekend of Thankfulness, I like so many am faced with the overwhelming sense of what I have to be thankful for. My life is somewhat small and simple, and yet, the very thought of its fullness is immense and completely immeasurable.
As we come together for a day of feasts and family, let's remember how overwhelmingly lucky we are to be a part of a community that holds the charm of the Holiday season all year round with its family owned businesses and our after school traffic jams. (The only traffic we ever see.) And as we recover from a day of blissful relaxation, remember to support our local businesses as we start our holiday shopping.
Happy Thanksgiving from all of us at The Fallon Chamber.
Best,
Natalie Parrish

Executive Director
Happy Thanksgiving from the Fallon Chamber!
We are so THANKFUL for our faithful members!
TONIGHT!

The High Desert Detachment of the Marine Corps League

Since 1990 your local Marines and community volunteers have been making Christmas wishes come true for our local needy children.
We are a local non-profit veteran's organization, which with support from local merchants, community members, and the Marine Corps League collect toys for Christmas and then distribute them to our local needy families. Our sole purpose is to help those families with children in our community who might not have a Christmas if it were not for the generous support of the Churchill County community and its merchants.

Co-sponsored by The American Legion
Saturday December 1
Saturday December 1
Time:

Registration starts at 10:00
Run/ Cruise starts at 10:30

Start :

Tu Brothers Motor Sports - 2040 Reno Highway
Finish:

American Legion - 90 N. Ada
Cost of entry is one NEW unwrapped toy per Bike/Vehicle.


Toy Donations will be presented to The Marine Corps League High Desert Detachment for Toys for Tots and cash donations to the Fallon Youth Club.


Contact Todd "Greek" McKinzie


(775)217-8819
or
Invites you to Celebrate the Holidays!
Fallon City Hall & The Douglass
Open House
55 W. Williams and 10 S. Carson St.
4:00 p.m. to 5:45 p.m.
Christmas Tree Lighting on Maine St.
Maine Street
6:00PM
A joyous event in Fallon when the community turns out for carolers, cookies and hot chocolate, the first glimpse of Santa and to watch the Christmas Tree light up down town.
For more information call 775-423-3040
Vendors for the Christmas Tree Lighting

Price $25 per booth

If are you interested in having your business presented at the 2012 Christmas Tree Lighting contact us at the
Fallon Chamber of Commerce (775)423-2544

Highland Village is hosting
Legal and Financial Planning for Alzheimer's Disease
December 7
550 N. Sherman St.
If you or someone you know is affected by Alzheimer's disease or dementia, the time for legal and financial planning is now. Legal and Financial Planning for Alzheimer's Disease is a workshop, presented by the Alzheimer's Association, for anyone who would like to know more about what legal and financial issues to consider and how to put plans in place.
Churchill Arts Council Invites you to the
LahontanValley Invitational Artists' Reception
Holiday Art Bar & Open House Oats Park Center

December 7, 5- 9pm

Classroom Gallery

Lahontan Valley Invitational

Recent Works by 24 Churchill County Artist

E.L Wiegand Gallery

Evan Dent- Boomtown; Rossitza Todorova- City Introspections
Check Out The Charts Store For All Your Holiday Gifts!

Food to share is always a good thing to bring!

Annual Christmas Home Tour
December 8

1:00pm - 7:00pm
Tickets are $20 each
65 and older for $15
Come celebrate the holiday season with us! Tour 7 homes in the Fallon area. Get in the holiday spirit as you explore these unique residences all decked out with Christmas Cheer. All proceeds from the fundraiser go to the: Drug and Alcohol Free 2013 Grad Night Party
Tickets for the Tour are in sale at these following businesses:
Cobblestone Corner, J&K Llamas Nursery, Just Country Friends, Red Zinnia Wine & Gift Shop
Jeff's Copy Express, Flower Tree Nursery
Contact:
Carol (775) 427-4136
Skip (775)560-9174
Michele (775) 427-4996
Friday December 7 6pm-9pm
Saturday December 8 9am-3pm
8X8 canopy booth $40 (4only)

Fair will be held in the CCJHS Main Building Hallway

No Food Booths this year.
Donation of a raffle item of $10 or more two passes per booth per day

Entry deadline November 20, 2012 or as soon as all booths are sold.

c/o Deby Smotherman 650 S. Main St.
(6:00pm Auction)

Churchill County Fairgrounds

Live Tree Auction
Meet & Greet with Santa
Bounce Houses
Cocoa & Treats
Silent Auctions
Craft Vendors
Contests & Much Much More...
Give back to your community!

Entry fee will be $1.00 or a donation of any two (2) non-perishable food items.

For More Information Call:
Tree Auction:
775-217-3930
Parks & Rec:
775-423-7733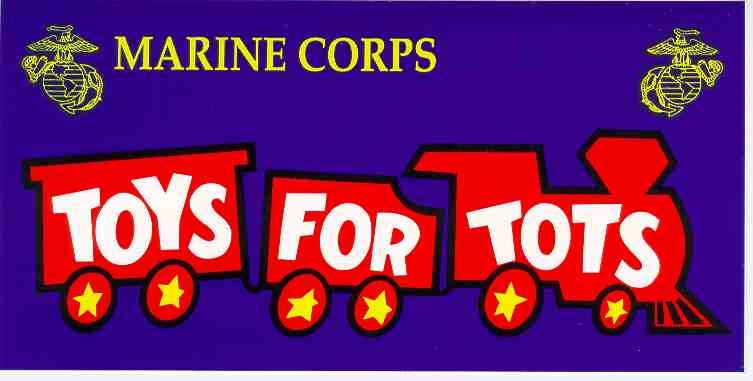 Churchill County, Nevada, is an equal opportunity provider & employer.
Bringing the Holidays to the Residents of The Homestead!
The Homestead is "HOME" to many who don't have family to spend the Holidays with. Give them the gift of Christmas by coming and joini

ng in
an evening of
fun and family!

The Homestead Assisted Living

365 W. A Street

(Across the street from The Chamber)

4:00pm - 6:00pm

Adopt a Grandparent

Choose a name from the Christmas tree with a resident's gift wish

Pictures with Santa

Rising Sun Art Gallery Art Project

A chance for your children to learn the gift of giving by making the Homestead residents an artistic gift!

6:00pm

Caroling

CCHS Minor Details join us as we gather and sing carols with the Residents

Contact the Fallon Chamber for more information:

775-423-2544

Country Christmas Concert with:
David John & the Comstock Cowboys
Sunday, December 16
Oats Park Art Center's Barkley Theatre
3:00pm & 6:00pm
Advance Tickets $5 to benefit the Fallon Benevolence Fund
Advance Tickets Available at City Hall Beginning December 7
Concert will sell out.
Tickets not available at the door.
423.3040

Wishing Tree 2012

CC Communications Independent Telecommunications and Churchill County Social Services are joining forces once again to request your support and help for the Holiday Season of 2012. Help to provide approximately 300 children within Churchill County.

The Wishing Tree program helps eligible and the less fortunate with gift giving.
If you would like to donate a monetary or adopt a child/family
Churchill County Logo Design Contest
Contestant Entry Packet
*********************************
CONTEST
INFO: Churchill County is interested in updating our logo with a fresh new look and we need your help! We know that Churchill County is home to many talented, creative, and artistic individuals, who know our County best, so we thought who better to design our logo. Please obtain contest rules in person at: 155 N. Taylor St., Fallon, NV or on our website at: www.churchillcounty.org. We look forward to receiving your entry. Good Luck!
DATES: Entries will be accepted until 5:00 p.m. November 30, 2012.
Submit via mail or in-person to:
Churchill County Manager's Office
155 North Taylor St., Suite 153
Fallon, NV 89406-2748
DESIGN: What makes Churchill County unique? Who are we and what do we stand for? When you think about our County what places/landscapes come to mind? Our diverse economy of agriculture, geothermal, and NAS Fallon are important to us; how can we best create a design that helps represent what we are about?
PRIZE: The First Place winner will take home a $250 cash prize and their logo will become the new design for Churchill County.
JUDGING: A small committee of County representatives will be assembled by the County Manager to review the submitted artwork. The committee will narrow the designs to a total of 3 to 5 finalists, which will be presented to the Board of County Commissioners for consideration and possible selection at their regular Board Meeting on Thursday, December 6, 2012 at 8:15 a.m.
Churchill County Fairgrounds

December 31


These annual fireworks were started by the Millennium Commission in 2000 to celebrate the New Millennium.

The City of Fallon has continued the tradition every year at dusk on New Years Eve. Parking is available at the Churchill County Fairgrounds, radio simulcast by KVLV

Hiring Our Heroes Veterans Event
100 Campus Way
January 16, 2013
10am - 1pm
Job Fair for; veteran job seekers, active duty military members, guard and reserve members, and military spouses at the Convention Center. This event will be a one-of-a-kind FREE hiring for both employers and job seekers.
This American legion-sponsored hiring event is being conducted by the U.S. Chamber of Commerce, the Department of Labor Veterans' Employment and Training Service (DOL VETS), the Nevada Committee of the Employer Support of the Guard and Reserve (ESGAR), the U.S. Department of Veteran Affairs, the American Legion, NBC News, and other local partners.

For registration questions please contact us at: Click here for website

Or call: 202-463-3110
Like Our Newsletter?
Forward us to your friends!!
We want to get information out about what's happening here in Fallon! Feel free to forward our Newsletter or sign up to JOIN for FREE!!!