Paul Beck

Distinguished Professor Emeritus of Social and Behavioral Sciences
"Kasich 'rolled the dice,' drew both applause, boos"
Richard Gunther

Professor Emeritus of Political Science
"

Professor emeritus takes stand against gerrymandering

"
Kevin McClatchy

Associate Professor of Theatre
"

Healing wounded veterans through arts is aim of Ohio State event

"
Mershon Memo
is a weekly e-mail newsletter distributed by the Mershon Center for International Security Studies, a unit of the
Office of International Affairs
at The Ohio State University.
Monday, November 16, 2015
2 p.m.,
2130 Derby Hall, 154 N. Oval Mall
Ishan Ashutosh
is a critical human geographer whose work encompasses the study of migration, the politics of race and ethnicity from an international and comparative perspective, and urban studies. His research examines the multiple and contested representations of South Asia through projects situation in migration and area studies. The first research project focuses on transnational politics of South Asian diasporas in multiple urban centers in the United States, Canada and Britain. The second research project examines the constructions of South Asia in the social sciences as a site of knowledge production. This talk examines the shifting relations between the Indian nation-state and the South Asian diaspora. Read more and register at
go.osu.edu/ashutoshi
Wednesday, November 18, 2015
3:30 p.m., 120 Mershon Center, 1501 Neil Ave.
David Edelstein
is associate professor in the Edmund A. Walsh School of Foreign Service and Department of Government at Georgetown University. His research and teaching focus on international security, international relations theory, and U.S. foreign policy. His first book is
Occupational Hazards: Success and Failure in Military Occupation
(Cornell, 2008). He is currently engaged in two major research projects. One is on the time horizons of political leaders in international politics, and the other examines exit strategies from military interventions. In this talk, Edelstein will explore what past cases of rising great powers might lead us to expect in the case of China. Read more and register at
go.osu.edu/edelsteind


Q and A: Alexander Wendt on 'Quantum Mind and Social Science'
Editor's note: Mershon affiliate Alexander Wendt, Ralph D. Mershon Professor of International Security, is perhaps best known for his 1999 book
Social Theory of International Politics
. Winner of Best Book of the Decade Award from the International Studies Association, the book essentially brought the constructivist school of thought into the field of international relations.
Now, more than 15 years later, Wendt has published a second book,
Quantum Mind and Social Science: Unifying Physical and Social Ontology
. This book is a substantial departure from the first. In this interview, Cathy Becker, public relations coordinator at the Mershon Center, asks Wendt about how his new book applies the philosophy of quantum mechanics to social science.
Cathy Becker (C): What gave you the idea of applying quantum mechanics to social science in the first place, and what made you think you could do it?
Alex Wendt (W):
Well, I had recently finished my first book in 1999, and I was looking around for something new to do -- in terms of my own intellectual situation, I was sort of casting about. I knew there were problems in the book -- I wasn't satisfied with my resolution of various issues -- so in that sense I was motivated to find something that would speak to those problems.
It was really sheer coincidence that I was in a bookstore in Chicago and came across a book called
The Quantum Society
by Danah Zohar and Ian Marshall (Morrow, 1995), which was a non-academic book, but basically makes the argument that I make in my new book, which is that the brain and society are quantum phenomena.
So I read this book, and I thought, "Wow! This could be it." Then the more I followed up on their citations and read about the ideas, the more I became convinced that the argument was true. So I decided that I wanted to write a boo
k for a more academic audience where this would get taken more seriously.
So that was how it came to be. The book took a lot longer to write than I expected. I had to teach myself a lot of stuff, and it was just a very hard book to write, but it finally got done.
C: You started on it when?
W: 2001.

Tuesday, November 17, 2015
"OMG We're Not in Ohio Anymore: The 1969-1970 Women's Expedition to Antarctica"

3 p.m., 165 Thompson Library, 1858 Neil Ave Mall
Sponsored by Byrd Polar Research and Climate Center
While it is commonplace for women to conduct fieldwork in Antarctica today, this was not always the case. With funding from the National Science Foundation and facing skepticism from the U.S. Navy, a team from Ohio State's Institute for Polar Studies (now called the Byrd Polar and Climate Research Center) arrived in Antarctica in 1969. The expedition received much attention for breaking the gender barrier, but undertook serious research in the McMurdo Dry Valleys.
Terry Tickhill
, one of the members of the team, pursued studies in ecology following the expedition and recently retired from a career in the U.S. Fish & Wildlife Service and National Park Service.
Read more
Wednesday, November 18, 2015
"

A Tale of Two Kidnappings

"

5 p.m., Faculty Club Grand Lounge, 181 S. Oval Drive
Sponsored by College of Arts and Sciences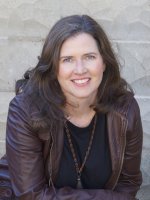 In 1676, two New England Indian families experienced the horror of being sold into Atlantic slavery. One family made it back to freedom. In telling their stories, Mershon affiliate
Margaret Newell
will reveal the hidden history of Indian slavery in early America. This lecture is based on Newell's new book,
Brethren by Nature: New England Indians, Colonists, and the Origins of American Slavery
(Cornell, 2015), which reveals a little-known aspect of American history: English colonists in New England enslaved thousands of Indians. Massachusetts became the first English colony to legalize slavery in 1641, and the colonists' desire for slaves shaped the major New England Indian wars.
Register here
Wednesday, November 18, 2015
David Schenker and Christopher Gelpi
"

The Syrian Crisis: How Should the U.S. Respond to the Tumult in Syria?

"

6 p.m., Saxbe Auditorium, Moritz College of Law, 55 W. 12th Ave.
Sponsored by Alexander Hamilton Society OSU Chapter
The Alexander Hamilton Society OSU Chapter will host
David Schenker
(left), director of the Program on Arab Politics at Washington Institute for Near East Policy, and Mershon affiliate
Christopher Gelpi
, Chair of Peace Studies and Conflict Resolution, for a discussion on the Syrian civil war, the resulting refugee crisis, the Russian incursion, ISIS's role in the conflict, and what U.S. policy should be. They will discuss whether the United States should put "boots on the ground" in Syria. Moderating will be AHS faculty advisor and Mershon affiliate Peter Mansoor. Food and Coke products will be available.
Read more and register
Wednesday, December 2, 2015
12:15 p.m., 168 Dulles Hall,

230 W. 17th Ave.


Sponsored by Department of History and Center for Slavic and East European Studies
Joshua Sanborn
is head of the Department of History and chair of the Russian and East European Studies Program at Lafayette College. He is author of
Imperial Apocalypse: The Great War and the Destruction of the Russian Empire
(Oxford University Press, 2014);
Drafting the Russian Nation: Military Conscription, Total War, and Mass Politics, 1905-1925,
and, with co-author Annette Timm,
Gender, Sex, and the Shaping of Modern Europe
. Pizza and refreshments will be served.


Schweitzer to share tips on business protocol in Asia

Sharon Schweitzer
will give readers a glimpse of her new book,
Access to Asia
, on Wednesday, November 18 from 5:30 to 8 p.m. at Barnes and Noble, 1598 N. High St. Schweitzer, a cross-cultural consultant and business etiquette expert, will provide insider tips on history, culture and business protocols worldwide, in the U.S. and also in 10 Asian countries. The program will begin at 5:30 p.m. with refreshments, 6 p.m. presentation, followed by a booking signing until 8 p.m. RSVP is recommended.
A graduate of The Ohio State University, Schweitzer has built a career around understanding cultural differences and the tremendous role they can play in building strong and successful international business relationships. She advises current and future leaders of Global 2000 and Fortune 50 companies and has traveled to more than 60 countries on seven continents.
Access to Asia presents an insightful framework for today's global business leaders and managers, whether traveling from Toronto to Taipei, Baltimore to Bangalore or San Francisco to Shanghai. Readers will find in-the-trenches advice and stories from 80 regional experts in 10 countries: China, Hong Kong, India, Japan, Malaysia, Myanmar, the Philippines, Singapore, South Korea and Taiwan. Kirkus Reviews awarded the best-selling Access to Asia a coveted star, and the 2015 International Book Awards recognized the book with three awards, including Best New Non-Fiction.
In addition to graduating from Ohio State, Schweitzer attended a University of Oxford pre-law summer study program and earned a law degree at South Texas College of Law. She practiced employment law before becoming accredited in Intercultural Management from the Hofstede Centre in Finland and attending the Protocol School of Washington.