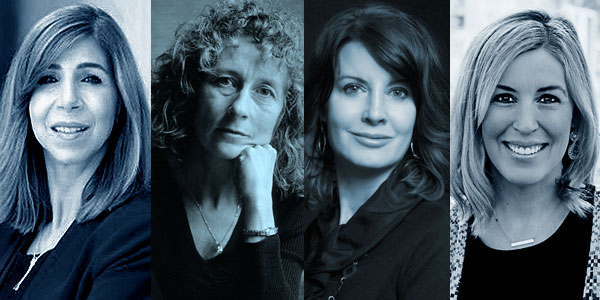 Members of the San Diego "Ugly Truth" team: Summer Stephan, Katie Feifer, Anne K. Ream and Jaime Byrdak.
Private sector, public good: Our "Ugly Truth" campaign is creating change, one city at a time.


Developed to challenge media-perpetuated myths about trafficking and sexual exploitation, "The Ugly Truth" is an award-winning public awareness campaign created through an ongoing partnership between The Voices and Faces Project and Kinetic Worldwide, one of the world's largest media agencies. Since its inception in 2014, "The Ugly Truth" has made over 500 million-audience impressions in six US regions.

One of those regions is San Diego County, where we partnered with then Deputy District Attorney Summer Stephan - a longtime Voices and Faces Project ally - to bring "The Ugly Truth" to Comic Con and Major League Baseball's All-Star Game. Our goal was to meet people where they are with a clear message: people shouldn't be purchased like products.

We love the attention that our campaign has commanded, and we're especially pleased to see both Summer and "The Ugly Truth" get their due in a recent New York Times "Women in the World" article written by Zainab Salbi.
Writing Workshop | The Stories We Tell
Do you have a story to tell?
Take part in "The Stories We Tell."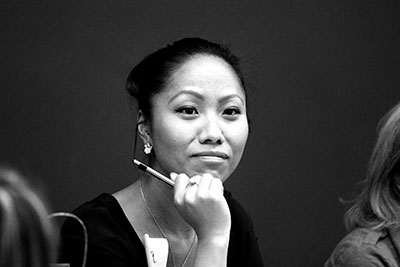 Participant Joua Yang

Every survivor story has power and purpose. During "The Stories We Tell," The Voices and Faces Project's two-day writing workshop, survivors will read and discuss testimonial writing, reflect on how to share their own stories, and engage in a series of innovative writing exercises. With a focus on memoir, fiction, non-fiction and poetry, "The Stories We Tell" was created to support those who seek to use writing as a vehicle for personal or political change. Upcoming writing workshops are scheduled for Chicago, IL, Milwaukee, WI, and Nairobi, Kenya.

The Voices and Faces Project | Marketing a Movement
Eight cities and a world of change:
"Marketing a Movement" hits the road.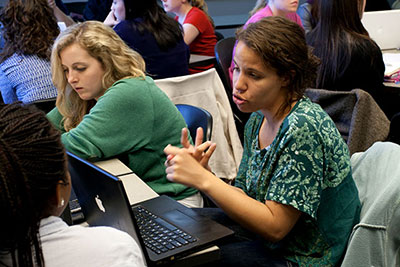 Voices and Faces Project workshop participants at Northwestern University. Photo: Patricia Evans

For those who work daily to end sexual violence and exploitation, its causes and consequences are all too clear. But how can we get the general public to see what we see? "Marketing a Movement," a half-day capacity-building workshop, was created to help advocates and movement leaders do just that. Training on how to use messaging and media to create lasting social change, "Marketing a Movement" is traveling to eight US cities this fall, through our partnership with World Without Exploitation.
We can't do it without you:
Support our "Stories We Tell" Scholarship Fund.
Find out more about giving the gift of change by donating to our workshop scholarship fund. Every $500 raised provides a full two-day scholarship for a survivor waiting to take part in our program.