Greetings!


February may be the shortest month, but we've managed to fill it with events and activities for everyone! We're starting a new STEAM-based drop-in program called Wee Build for the toddler/pre-schooler crowd. Check out the details below. On February 20, folksinger Dave Fry will tickle our little ones' ears with his re-known children's music - sign ups start next week. Finally, for the kids, our Young Authors' Event runs through the month - creations are due March 5!

Adults have a lot to look forward to this month, too. Two book discussions are occurring in the second half of the month, as well as a slide presentation of historic Nazareth locales given by local collector Darrell Mengel. February is a perfect time to work on a knitting or crocheting project in our comfortable living room with our Sit & Knit group. Details on all these activities are listed below.

AARP is once again offering walk-in tax assistance to low and middle income taxpayers on Saturdays through April 9.

And finally, lets ignore whatever Punxsutawney Phil predicts this Tuesday, and instead, look forward to Spring and our second annual Run for Reading Earth Day 5K Run/Walk on April 24 at Jacobsburg Park. If you've never run or walked a 5K before, or if you are an experienced runner, this is an awesome opportunity to share in supporting the library while enjoying a beautiful local trail course.

See you at the library!

Memorial Library of Nazareth & Vicinity Staff



The library will be closed, Monday, February 15 in observance of Presidents' Day.

Bring your toddlers and preschoolers to create, imagine, and share with our diverse collection of building toys. WEE Build is a drop in program held every Monday morning from 10:30-noon beginning on February 1st. It will be held in the Children's Room.
Through play, your child is discovering shapes, learning how blocks can be balanced, observing how they fall and discovering what fits together. These playful explorations are the foundation of later mathematical and scientific thinking - plus it's fun! This program was made possible through the Cruise into Kindergarten program grant from Commonwealth Libraries. No registration required.


Preschoolers and Kindergarteners ...Are you ready to sing away those winter blues?
Dave Fry, Lehigh Valley's folksinger extraordinaire, will be joining us on Saturday, February 20th from 1 pm to 2 pm to perform preschool favorites and participation songs that will tickle the silly bones of the early childhood set and their siblings. Space is limited. Registration for this event will begin on Saturday, February 6th in the Children's Room.
This program is provided through the generosity of a C.F. Martin and Co. grant.
Young Authors & Illustrators Event
Calling all young authors and illustrators!
The annual Young Authors program fo
r children in kindergarten through high school will continue until Saturday, March 5th. Write and illustrate your story and get one copy for you and one for the Library collection at the Young Author ceremony on Tuesday, April 12th during National Library Week. Rules are available on the library webpage here
.
This very successful program is sponsored by the Friends of the Memorial Library and Vicinity.
Tax Preparation Assistance
Tax season is here and the Memorial Library of Nazareth and Vicinity is happy to announce that certified AARP Foundation Tax-Aide volunteers are available again this year to provide free tax form assistance to middle and low income taxpayers with special attention to those ages 60 and older. You do not have to be a senior citizen or an AARP member.
The AARP Foundation Tax-Aide volunteers will be at the Library on Saturdays from 11am to 2pm beginning February 6th to April 9th. NO RESERVATIONS WILL BE TAKEN prior to the day of service. It is a walk-in first-come first-served basis.
To receive help filing your 2015 federal, state and local tax returns or your PA property tax and rent rebate applications, taxpayers must bring copies of their 2014 tax returns plus all income information, real estate tax receipts, any deduction information and health care enrollment information pertaining to 2015. Also, be sure to bring with you government issued identification; original Social Security cards or other official information for yourself and all dependents; checkbook or pre-printed direct deposit information for your reloadable prepaid card, showing routing number and direct deposit account number if you want to do a direct deposit of any refund(s). All sites offer E-filing and direct deposit for any refunds.
For additional information on other TaxAid sites near you, call 1-888-AARPNOW (1-888-227-7669) or check
AARP's website,
www.aarp.org
.


The Nazareth Book Group will meet on Wednesday, February 10th, 6:30 pm - 8 pm, at the Library to discuss The Sacrifice of Tamar by Naomi Ragen. A violent crime transforms the predictable life of a young ultra-Orthodox Rabbi's wife.
The book discussion group meets the second Wednesday of each month at 6:30 pm. March's selection is The Grace That Keeps This World by Tom Bailey.
Everyone is welcome to join for any or all discussions
.
Most discussions are held at the Memorial Library of Nazareth and Vicinity. Please call Amy at 484-767-8049 to confirm location or for more information.
Historic Nazareth Slideshow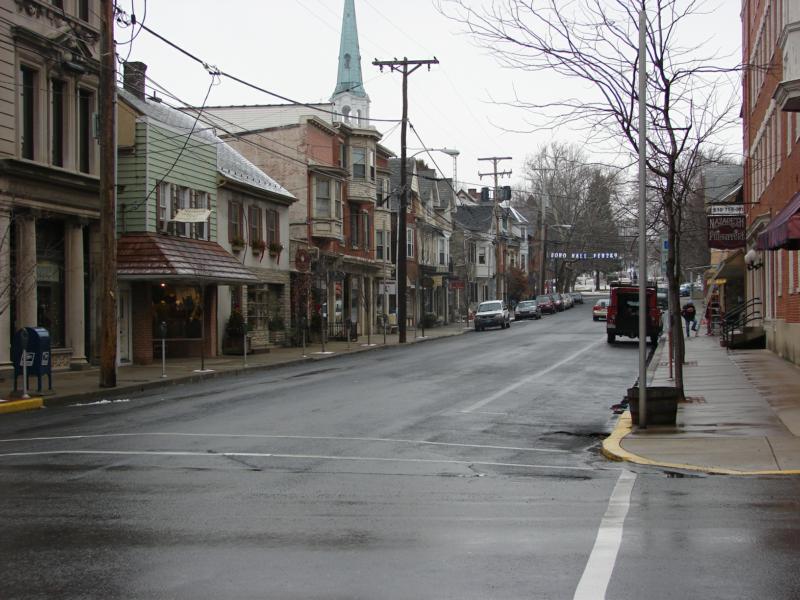 Take a trip down memory lane as local collector Darrell Mengel presents slides of historic Nazareth photographs at the Memorial Library of Nazareth and Vicinity on
Tuesday, February 23
, 6:00 pm - 8:00 pm.
Please call the Library at 610-759-4932 to register.
The Memorial Library's Adult Book Club will meet on
Friday, February 26th from 10:30am to noo
n. Agatha Christie's classic And Then There Were None is the featured book. Space is limited. Please call the Library at 610-759-4932 to register.
Grab your needles and yarn and join fellow knitters at the Library on Tuesday, February 9th at 6:30 pm. Please call the Library at 610-759-4932 to register.
Memorial Library of Nazareth & Vicinity will accept donations for the "Almost Spring"
book sale until the end of February. Children, teen, and adult books, DVDs, and CDs that are in good sellable condition would be be appreciated. Items that are not accepted are: VHS and cassette tapes, encyclopedias, magazines, textbooks, or Readers Digest Condensed Books. Please bring your donations to the Library's Circulation Desk.

The "Almost Spring" book sale will take place from Monday, March 14th to Saturday, March 19th.
Run for Reading 2016 Earth Day Trail Run/Walk
Think Spring! The 2nd annual Run for Reading Earth Day 5K Trail Run/Walk will be held on Sunday, April 24th at Jacobsburg State Park. Race applications for runners and walkers are available at the library (printable PDF), or you can register online!
The Library is also seeking event sponsorship at this time. A sponsorship through your organization sponsorship would be a great way to show your support for a healthy lifestyle and healthy community by promoting literacy at your local library.
For more information about sponsorship opportunities, visit: