Positive Connection Night
February 10, we'll be hosting our beloved Valentine's Day PCN! Usually, we play Valentine's Day Family Feud but we're switching it up. Join us for Kahoot! Trivia Night! The theme will still be Valentine's Day, but that's not the only category. Other topics will include pop culture, science, phrases, and more. G
rab your favorite trivia players and stop by! You can jump in at any time, but the more questions you answer, the better your team's chances of winning. The winning team will receive two movie tickets per player!
Warning: Trivia Night is intended for an adult audience. Some content may not be suitable for children.
Fry Bread/Indian Taco Fundraiser
Native Student Union is at full fry bread power! Stop by the Brooks Gathering Room on Monday, February 6th from 11:30-1:30pm to get some of the best, and possibly only, Fry Bread and Indian Tacos on campus! You can partake in a fully loaded Taco for just $10 or get some Fry Bread for $2/piece. All proceeds will go to help fund the Native Student Union of UAF.
Important Dates and Deadlines
UA Foundation Scholarships
Wouldn't it be nice if you could fill out just one application and be considered for over $3 million in scholarships? The UA Foundation application does just that.
Be sure to fill out to fill out the application on
UAOnline
by February 15th. If you'd like more
details about the scholarships, including how to apply for them, please visit
https://www.alaska.edu/foundation/
.
Graduation Deadline
If you're ready to graduate at the end of this semester, make sure you get your application in by February 15th. The application fee is $50 before and on that date. Afterwards, you will be charged a $30 late fee, bringing the total up to $80. Apply early and don't get hit with that late fee!
Alaska Native Corporations Seminar
The Great Alaskan Accounting People are hosting the fifth annual Alaska Native Corporations Seminar on Monday, February 6th at 6:00pm in the Murie Auditorium. This year's seminar will be led by Master of Ceremonies, Sam Alexander, and will feature five distinguished panelists.
Tom Maloney, CEO of Ahtna Netiye' Inc., the holding company for Ahtna Inc., an Alaska Native regional corporation.
Daniel Mitchell, Managing Director with KPMG, a global accounting firm.
Geri Simon, Vice President of Administration for Doyon Limited, the Fairbanks-based regional Native corporation for Interior Alaska.
Toby Stoeber, Accounting Director for Doyon Limited.
First Alaskans Institute
Are you looking for a leg up in your field and want to have a higher chance of gaining employment after college? An internship can really help you do just that. One of the many organizations that offer internships is the First Alaskans Institute and they happen to be recruiting!
Ella Tonuchuk will be hosting a Lunch and Learn session in the Brooks Gathering Room on Tuesday, February 7, 2017 from 11:30-1:00pm. If you can't make it, they will be back at 2:00pm to meet with more students! The goal of this is to get students interested in some of the many internships that they coordinate around Alaska. If you're interested in learning more, show up, visit
www.FirstAlaskans.org
, or talk to one of your fellow students who have done it themselves!
Pathfinder Award
N

ow is your chance to recognize a UAF staff member who you feel has displayed compassion and dedication to the success of Alaska Native and rural students. In order to nominate someone, you must write a letter that details why that person deserves the award. The selection committee will base its decision primarily on the following criteria:
The nominee serves as an advocate for Alaska Native/rural students
The nominee assisted Alaska Native/rural students to overcome personal and academic challenges
The nominee demonstrates a high level of commitment to the mission of Alaska Native/rural student success
The nominee engages effectively with leadership, students and/or region to advance educational opportunities for Alaska Native/rural students.
If you read this and someone came to mind, chances are that you should nominate them! Submit your letter to
slrahlfs@alaska.edu
or
uaf-dansrd@alaska.edu
by February 10th, 2017.
Spring Job and Internship Fair
Utilize the resources that UAF provides by going to the Spring Career Fair this semester! Stop by the Wood Center on February 22nd between 11:00am and 3:00pm. There you will find employers who are looking to fill full time, part time and seasonal positions in engineering, business, social services and many other sectors. For more information, visit
Career Services
.
You're not just here to go to classes, but also to gain experience that you can use to strengthen your skills and resume. Speaking of which, be sure you have a complete, up-to-date resume on
College Central Network
and bring one with you when you visit potential employers at the fair.
Undergraduate Research Funding
The Undergraduate Research and Scholarly Activity program
is accepting applications from undergraduate students for summer funding for research and creative projects. Students in any discipline, at any UAF campus and in any year of study may apply for up to $5,000. This funding can applied toward student salary, travel, tuition and/or supplies. Students can search for established projects on the URSA website "Research Opportunities" link.
The deadline to apply is
February

26, 2017
. For more information, please visit the URSA website,
www.uaf.edu/ursa
.
Festival of Native Arts
Get ready for the Annual Festival of Native Arts! This year's theme is "Carry your drum, carry your future. " From March 2-4th, you will be able to immerse yourself in Native dance, music and traditional arts.
The Festival of Native Arts is a student-led tradition that has been bringing
together artists, performers, and performance groups for 44
years!
Click here if you'd like to find out more.
As always, Festival has
some great prizes lined up for their raffle, including the grand prize of two round-trip Alaska Airlines tickets. Tickets are $5 each or 6 for $20. You can pick them up at the Festival office.
If you'd like to be a part of Festival and volunteer or if you have any questions, call or email the Festival office at
uaf-festival@alaska.edu
or (907) 474-6528/6864
VITA Tax Assistance Program
Great Alaska Accounting People (GAAP) provides free income tax assistance, preparation, and electronic filing as part of the IRS Voluntary Income Tax Assistance (VITA). If you need help with your taxes, stop by The Nook in the Bunnell Building on March 4th, 25th, April 1st, 8th, and 15th between 10:30am and 2:30pm.
If you would like to volunteer for this program or need more information, contact GAAP at (907) 474-7121. You can also visit
GAAP's website
or
Facebook page
.
Permanent Fund Dividend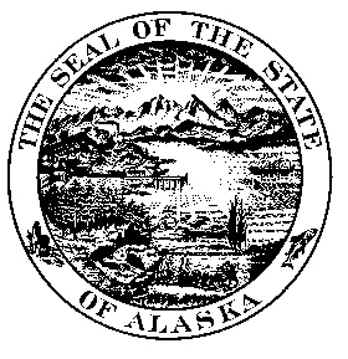 It's a new year and that means you have to get used to writing 2017 on documents instead of 2016. It also indicates that we're headed toward a new Alaska Permanent Fund Dividend dispersal! But, before you can take a bite out of that pie, you have to apply. It's easy to apply for the PFD using the State of Alaska website. Just click on this link
http://pfd.alaska.gov/
and follow the prompts.
The deadline for applications is March 31st. Do it now so you don't forget!
Student Success Workshops
The Academic Advising Center offers a large number of workshops designed to promote study and university skills important to student success. Upcoming topics include, effectively reading a textbook, reducing math anxiety, successful test taking, note taking skills and many more!
Click
here
for the full list of workshops that are being offered this semester.
We hope you're doing great in all of your classes! However, if you feel like you're falling behind or just need a little extra help, make sure you seek out a tutor.
We have tons of help on campus, at CTC, and even online! Whether you need to talk to someone about Math, English, Science, or a Foreign Language, you're covered. Visit our
tutor page
to figure out where and when tutors are available in your subject.
In the Gathering Room at RSS, we have tutors from the American Indian Science and Engineering Society to help you with Math, Science, and Engineering questions. Their schedule is coming soon!
We also have tutors from 2-4:00pm Monday through Thursday from the Writing Center, another from the Speaking Center on Tuesdays from 2-4:00pm, and a handful from the Frontier Baptist Church who can help with Chemistry, Math, Physics, English, and Writing (schedule here)!
UA Foundation
Gwichyaa Zhee Gwich'in Tribal Government/Native Village of Fort Yukon Summer Scholarship
Sealaska
Golden Valley Electric Association
Doyon Foundation Summer Scholarship
Must be enrolled to Doyon, Limited or be the child of an original enrollee
2.0 GPA
Apply by March 15th
Tanana Chiefs Conference, Inc.
Indian Health Service Health Profession
Join a Club!
A big part of college life is getting involved in things that you're interested in. Not only do you get a chance to make a difference or submerge yourself into your hobbies, but you get to do it with other like-minded people who have similar goals in mind. Those friendships that you create may be just the thing you need to forge ahead. Also, a ton of clubs provide free food, so there's that.
Here are some of the clubs we're involved with:
Aarigaa
Aarigaa is a group for students to come together to learn about God, worship, and spend time with one another.
Aarigaa Fairbanks Director: Tricia Ivanoff (907) 625-1622

Alaska Native Education Student Association (ANESA)
ANESA is a student organization for students interested in becoming elementary or high school teachers. All students are welcome to join whether or not they are majoring or interested in this area.
Staff Advisor
:
Colleen Angaiak
(907) 474-7871



American Indian Sciences & Engineering Society (AISES)

AISES is a student organization for students majoring or interested in the natural sciences, computer science, engineering, wildlife, mathematics, health fields, as well as students who intend to be math and/or science teachers.


Staff Advisor:

Olga Skinner
(907) 474-7871
Faculty Advisor: Greg Owens (907) 474-6620

Alaska Native Social Workers Association (ANSWA)


ANSWA is a student organization for students majoring or interested in social work, sociology, psychology, human service technology.



Staff Advisor: Gabrielle Russell
(907) 474-7871
Faculty Advisor:

LaVerne Demientieff

(Social Work Department)




Festival of Native Arts

The Alaska Native Studies Department hosts the annual Festival of Native Arts in March. Volunteers are needed to assist the student-operated organization. Your energy and ideas will contribute to this successful event.


Contact

Alaska Native Studies Dept, (907)474-6889 or (907)474-6528





Iñu-Yupiaq

The Iñu-Yupiaq Dance Group is a student dance club that performs many Inupiaq and Yup'ik songs and dances. Everyone is invited to participate.


Staff Advisor: Minnie Naylor (907) 474-6616

Native American Business Leaders (NABL)


NABL is a student organization for students majoring or interested in accounting, applied accounting, applied business, business administration, economics, or rural development.


Faculty Advisor:

Sam Alexander (907) 474-5571

Native Games


This is a group of students that get together to play Native games.


Staff Advisor:

Gabrielle Russell
(907) 474-7871

Native Student Union of UAF


Group of students with intentions and ideas for a positive change in politics. Everyone is invited to attend the meetings.


Faculty Advisor:

Charlene Stern

(907) 474-5293
Unangax̂ Language and Culture Club
The Unangax̂ Language and Culture Club is a club focusing on the Unangax̂ (Aleut) culture to revitalize the language and share another Alaska Native culture with the UAF campus.
Student Coordinator: Bobbie McNeley bobbie.mcneley@gmail.com
Gathering Room Schedule
Everyone is invited and encouraged to come to all of our events! That's why we make it super easy for you to find out what's going on. We put as much as we can in this newsletter, but because it only goes out once a month, there are some events that are inevitably absent. Because of this, we curate an event calendar on our website. We also frequently update our Facebook page, so be sure to like us! Finally, we send text messages on the day of our main events. If you'd like to receive them, just reply to this email with your cell phone number and the name of your carrier, contact your advisor, or give us a call at (907) 474-7871.
Rural Student Services Office Hours
Spring 2017 Office Hours:
Monday through Friday - 8-5:00pm
If you need to schedule an appointment with an advisor, please call (907) 474-7871 (locally) or (888) 478-1452 (toll free within Alaska).
http://www.uaf.edu/ruralss/advising-appointments/
Office location: Second Floor Brooks Buildling
Website:
www.uaf.edu/ruralss/
Facebook:
www.facebook.com/uafrss/
RSS Giving
You've asked, and we've listened! You can now make contributions toward Rural Student Services. Contributions will go toward helping our students with additional programming and scholarships. Any amount is appreciated. To learn more, please visit our Giving page
http://www.uaf.edu/ruralss/giving/