eNEWSLETTER
February 2017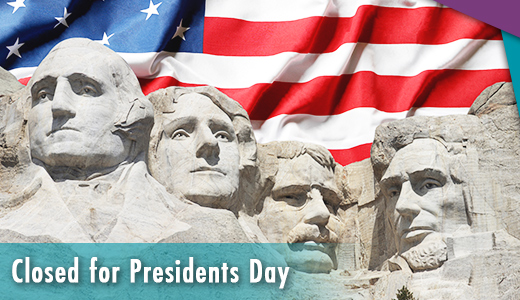 Closed for Presidents Day

PCT Federal Credit Union will be closed on Monday, February 20th for Presidents Day. Regular business hours will resume on Tuesday, February 21st.
Patriots Super Bowl Celebration Day

On Friday, February 3rd, 2017, we will be hosting a little Patriots Super Bowl Celebration Party at the Main Branch! Stop by for free refreshments and a chance to enter to win a Patriots winter hat by guessing how many yards you think Tom Brady will throw in the Super Bowl!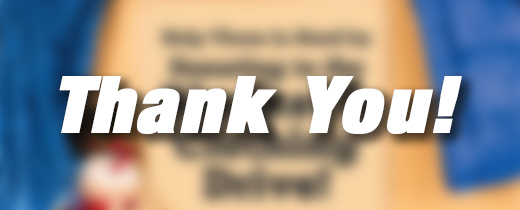 A huge thank you to everyone who donated to the Blanket and Clothing Drive we participated in during the month of January! We had bags and bags of blankets and clothing donated that we were able to give to the Massachusetts Coalition for the Homeless. Due to your kindness and generosity, many people will stay warm for the remainder of this winter season!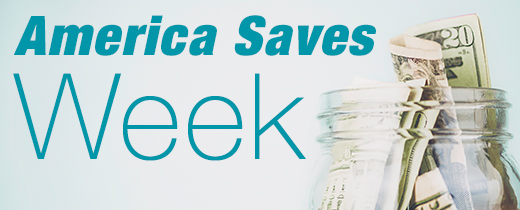 We are proud to announce that the PCT Federal Credit Union will be taking part in America Saves Week for the second year in a row! This year, America Saves Week is Monday, February 27th, 2017 until Saturday, March 4th, 2017. Our goal is to help people realize how easy it is to save money by putting just a little bit aside every day. If you put aside a dollar a day for a year, you would save $365! $10 a week for a year would give you $520 at the end of the year! So no matter what you're saving for, putting a little bit aside at a time can help you achieve your saving goals!
We will be doing the #imsavingfor photo contest again as we did last year, with the grand prize being $150 deposited into your PCT savings account. In order to enter the contest, you have to:
Like or Follow PCT Federal Credit Union on either Facebook or Twitter
Take a creative picture with a caption of what you are saving for and use both of the hashtags #pctfcu & #imsavingfor
On Twitter, tweet at us (@PCT_FCU) and use the above hashtags
On Facebook, either post on our timeline/wall or tag us in your post (@PCTFederalCreditUnion)
You must be a member at the credit union – if you're not a member already we can open an account for you!
We also encourage current members to post saving tips they may have on our Facebook page to share with other members!
Need some ideas for setting savings goals? Try looking here.
Tax Time Financial Check-up Seminar

Don't let America Saves Week end here. Come to a FREE Tax Time Financial Check Up Seminar at PCT Federal Credit Union and learn how to develop a budget and use your tax return to implement that budget! The seminar will take place on March 7th 2017 from 6:00pm-7:30pm so mark your calendars! Please email Tara DiGiantomaso at tdigiantomaso@pctfcu.org or call 508-291-0777 to reserve your spot! There will also be light refreshments.
2017 Scholarships

PCT Federal Credit Union offers two different scholarships for high school seniors graduating in 2017; a scholarship in memory of William J. Spratt and the Otis Severance Scholarship. For more information about these scholarships and to download an application, visit our Scholarships page. All applications are due by April 14th, 2017.

Online/Mobile Banking

In the fast-paced, technologically advanced world we live in today, you need to be able to access your account anywhere and anytime! By enrolling in online banking, you can check your account at your own convenience without having to actually come to the credit union! And if you're an on-the-go smartphone user, take the next step and download our free PCT Credit Union App available in the Apple App Store for iPhones and the Google Play Store for Androids!
Introducing Our Newest Team Member, Joe!

We would like to introduce the newest member of the PCT Federal Credit Union Team, Joe Nicotera. Joe is taking over as the Assistant Manager/Member Service and Lending Manager. If you stop by the main branch, make sure to say hello!
February Employee Birthdays

Join us in celebrating some of our awesome employees' birthdays. Happy birthday to Melissa, whose birthday is February 3rd, and Tara, whose birthday is February 21st! We hope you both have a wonderful birthday!
Keep Up with Us on Social Media!
Want to stay up to date with our important announcements, fun activities and helpful financial tips? Like us on Facebook and follow us on Twitter – you won't regret it!