Welcome Sandy Kowalski - The Director of Indigenous Programs in Rural, Community and Native Education here at UAF!
Sandy began teaching Iñupiaq language and language arts in 1989 in Deering, Alaska with the Northwest Arctic Borough School District. Later, in Kotzebue, she served as a teacher, director and principal. Sandy also worked for the Native Village of Kotzebue as a Director for the
Nikaitchuat Ilisagviat
, her home community's tribal immersion school.
In 2007, Sandy joined the Fairbanks North Star Borough School District as a teacher, then principal and eventually Assistant Superintendent. In January 2018, Sandra joined UAF as the Director of Indigenous Programs in Rural, Community and Native Education.
In her home community of Kotzebue, she also served as an initial planning team member for a tribal school start up, and later served as Director of
Nikaitchuat Ilisagviat
, her home community's tribal immersion school. When Sandra later became principal of June Nelson Elementary School in Kotzebue, she recognized the many positive academic, social and emotional outcomes of students who transitioned over to the public school from the tribal immersion school. Sandra believes strongly that indigenous youth prosper when immersed in meaningful language and cultural experiences.
Positive Connection Night
On February 9th, we'll be hosting our beloved Valentine's Day PCN! Join us for Kahoot! Trivia Night! The theme will still be Valentine's Day, but that's not the only category - there will be plenty of other topics. G
rab your favorite trivia players and stop by! You can jump in at any time, but the more questions you answer, the better your team's chances of winning. We will be giving out movie tickets as prizes!
Warning: Trivia Night is intended for an adult audience. Some content may not be suitable for children.
Important Dates and Deadlines
UA Foundation Scholarships
Wouldn't it be nice if you could fill out just one application and be considered for over $3 million in scholarships? The UA Foundation application does just that.
Be sure to fill out to fill out the application on
UAOnline
by February 15th. If you'd like more
details about the scholarships, including how to apply for them, please visit
https://www.alaska.edu/foundation/
.
Graduation Deadline
If you're ready to graduate at the end of this semester, make sure you get your application in by February 15th. The application fee is $50 before and on that date. Afterwards, you will be charged a $30 late fee, bringing the total up to $80. Apply early and don't get hit with that late fee!
EPSCoR Internship Opportunity
Alaska EPSCoR is seeking an undergraduate intern to assist with a data visualization project for the Spring semester. The student will work with researchers to design and execute an interactive visualization of soundscape research on aircraft activity over traditional (subsistence) harvest areas. The data was collected along caribou harvest corridors for the village of Nuiqsut in 2016. Preference will be given to a Native student from a North Slope community who is currently in good academic standing at UAF. The intern will be paid a stipend for 12-13 hours per week. Interested applicants can contact Taylor Stinchcomb
(trstinchcomb@alaska.edu)
or Todd Brinkman
(tjbrinkman@alaska.edu)
for more information.
Scholarship and Internship Fair
Rural Student Services will be hosting the Alaska Native and Rural Scholarship and Internship Fair on
March 2nd
! Stop by the Great Hall between
11:00 am and 4:00 pm
to meet with agencies that provide scholarships and internships to UAF students. It's a great opportunity to connect with funding agencies and get help filling out their applications. The
UAF Financial Aid
office will also be there to help answer any questions you may have about funding.
Also, please join us for a potluck lunch from
1:00 - 2:00 pm.
Bring a dish to share if you can!
Alaska Native Corporations Seminar
The Great Alaskan Accounting People will host their 6th annual seminar about Alaska Native corporations
Tuesday, Feb. 6,
at 6:00 pm in the Murie Building auditorium. A social hour with light refreshments will start at 5:00 pm, followed by a panel of
distinguished speakers from a variety of backgrounds involving Alaska Native corporations.
This year's speakers include:
Garry Hutchison, a partner at Kohler, Schmitt & Hutchison P.C., a Fairbanks accounting firm.
Daniel Mitchell, managing director with KPMG, a global accounting firm.
Walter Williams IV, corporate controller for Doyon Limited, the Fairbanks-based regional Native corporation.
Undergraduate Research Funding
The Undergraduate Research and Scholarly Activity program
is accepting applications from undergraduate students for summer funding for research and creative projects. Students in any discipline, at any UAF campus and in any year of study may apply for up to $5,000. This funding can applied toward student salary, travel, tuition and/or supplies. Students can search for established projects on the URSA website "Research Opportunities" link.
The deadline to apply is
February

25th, 2018
. For more information, please visit the URSA website,
www.uaf.edu/ursa
.
Doyon Student Dinner & Finance Presentation
The Doyon Foundation has the opportunity to have C.P.A. Kelly Ward from Robinson and Ward, come and speak on
Thursday, February 22nd at 5:30 pm
for the UAF Spring Student Dinner at the RSS Gathering Room. Make sure to stop by!
Festival of Native Arts
Get ready for the Annual Festival of Native Arts! This year's theme is "
45 Years of Festival of Native Arts.
" From March 1-3rd, you will be able to immerse yourself in Native dance, music and traditional arts.
They will host daytime workshops on Thursday and Friday mornings, as well as performances and vendor tables on Thursday-Saturday evenings.
The Festival of Native Arts is a student-led tradition that has been bringing
together artists, performers, and performance groups for 45
years!
Click here if you'd like to find out more.
VITA Tax Assistance Program
Great Alaska Accounting People (GAAP) provides free income tax assistance, preparation, and electronic filing as part of the IRS Voluntary Income Tax Assistance (VITA). If you need help with your taxes, stop by The Nook in the Bunnell Building on February 10th, 17th, March 3rd, 24th, 31st, and April 7th between 10:00 am and 2:00 pm.
If you would like to volunteer for this program or need more information, contact GAAP at (907) 474-7121. You can also visit
GAAP's website
or
Facebook page
.
Permanent Fund Dividend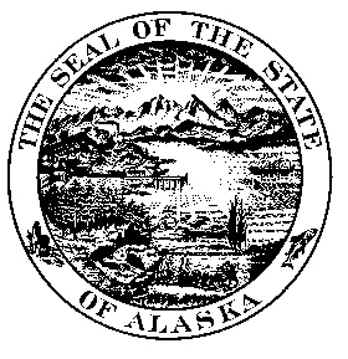 It's a new year and that means you have to get used to writing 2018 on documents instead of 2017. It also indicates that we're headed toward a new Alaska Permanent Fund Dividend dispersal! But, before you can take a bite out of that pie, you have to apply. It's easy to apply for the PFD using the State of Alaska website. Just click on this link
http://pfd.alaska.gov/
and follow the prompts.
The deadline for applications is March 31st. Do it now so you don't forget!
We hope you're doing great in all of your classes! However, if you feel like you're falling behind or just need a little extra help, make sure you seek out a tutor.
We have tons of help on campus, at CTC, and even online! We also have some great student tutors available in the Gathering Room! Whether you need to talk to someone about Math, English, Science, or a Foreign Language, you're covered. Visit our
tutor page
t
o figure out where and when tutors are available in your subject.
UA Foundation
Gwichyaa Zhee Gwich'in Tribal Government/Native Village of Fort Yukon Summer Scholarship
Sealaska
Golden Valley Electric Association
Doyon Foundation Summer Scholarship
Must be enrolled to Doyon, Limited or be the child of an original enrollee
2.0 GPA
Apply by March 15th
Tanana Chiefs Conference, Inc.
Indian Health Service Health Profession
Join a Club!


A big part of college life is getting involved in things that you're interested in. Not only do you get a chance to make a difference or submerge yourself into your hobbies, but you get to do it with other like-minded people who have similar goals in mind. Those friendships that you create may be just the thing you need to forge ahead. Also, a ton of clubs provide free food, so there's that.
Here are some of the clubs we're involved with:


Aarigaa
Aarigaa is a group for students to come together to learn about God, worship, and spend time with one another.
Aarigaa Fairbanks Director: Tricia Ivanoff (907) 625-1622

Alaska Native Education Student Association (ANESA)
ANESA is a student organization for students interested in becoming elementary or high school teachers. All students are welcome to join whether or not they are majoring or interested in this area.
Staff Advisor:
Colleen Angaiak
(907) 474-7871
Alaska Native Science & Engineering Program (ANSEP)
ANSEP Website
Open to any students interested in the fields of science, mathematics and engineering. They also provide members with internship and scholarship opportunities.
Director
:
Brian Rasley
(907) 474-5029
American Indian Sciences & Engineering Society (AISES)
Staff Advisor:
Olga Skinner
(907) 474-7871
Alaska Native Social Workers Association (ANSWA)
ANSWA is a student organization for students majoring or interested in social work, sociology, psychology, human service technology.
Staff Advisor:
Gabrielle Russell
(907) 474-7871
Faculty Advisor:
LaVerne Demientieff
(Social Work Department)
Festival of Native Arts
The Alaska Native Studies Department hosts the annual Festival of Native Arts in March. Volunteers are needed to assist the student-operated organization. Your energy and ideas will contribute to this successful event.
Contact: Alaska Native Studies Dept: (907) 474-6889 or (907) 474-6528
Iñu-Yupiaq
The Iñu-Yupiaq Dance Group is a student dance club that performs many Inupiaq and Yup'ik songs and dances. Everyone is invited to participate.
Staff Advisor: Minnie Naylor (907) 474-6616
Native American Business Leaders (NABL)
NABL is a student organization for students majoring or interested in accounting, applied accounting, applied business, business administration, economics, or rural development.
Faculty Advisor:
Sam Alexander (907) 474-5571