In this issue:


Iceland
Graduate Feedback

IMPOSTOR SYNDROME


2018/19 Schedule


Graduate Lunch in
Chicago

Graduate Dinner in
Princeton

2018 Workshops

Enabling Purpose Through Relationships©
Feb. 27-Mar.1
$3750

WOMEN MOVING FORWARD®
March 6-8
Westlake Village, CA
$3750
2 spaces left

ADVANCED WOMEN
MOVING FORWARD®
March 20-21, 2018
Princeton, NJ
$2750
5 spaces left

Leading Projects©
April 16-20
Westlake Village, CA
$5000

WOMEN'S LEADERSHIP
RETREAT®
May 1-3
Ojai, CA
$4950
FULL

Managing Corporate Change©
May 22-24
Westlake Village, CA
$3750

The Men's Course©
June 5-7
Westlake Village, CA
$3750

ADVANCED WOMEN MOVING FORWARD®
June 13-14
Westlake Village, CA
$2750

Enabling Purpose Through Relationship©
July 31-Aug. 2
Westlake Village, CA
$3750

Leading Projects©
Sept. 24-28
Westlake Village, CA
$5000

WOMEN MOVING FORWARD®
Oct. 10-12
Westlake Village, CA
$3750

Advanced Men's Course©
Oct. 23-25
Ojai, CA.
$4950

Enabling Purpose Through Relationship©
Dec. 11-13
Westlake Village,CA
$3750

2019

Couples Course©
January 25-27
Hawaii, Hawaii
$2750
4 spaces left

Women's Leadership
Retreat®
April 30-May 2
Ojai, CA
$4950
To bring WMF® or Advanced WMF®
to your town or company contact us
Spouses and Partners of Course Graduates can attend the Courses for half price
(this offer does not include the Advanced Men's Course or WLR)
To register for any course, retreat, or conference, contact our office. We accept MasterCard, Visa & American Express
There is a $500 discount when two or more people attend the same $3,750+ workshop from the same company and location.
You must register together and attend together
All prices are subject to change. No refunds are given
svvconsult@svanvleetconsult.com

Special Women Moving Forward®
Graduate Programs


Observing WMF®

All graduates are able to observe any WMF® public workshop

Availability is based on space
cost: $250 total ($450 US in Another country)


To Observe

contact Susan to reserve space.

Reviewing WMF®



A

ny graduate can attend a WMF® public workshop and be a full participant in the workshop


You will need to fully participate and be present for the entire workshop.

cost: 50% of the workshop cost
(currently $1875 in the US)

Reviewer spaces are based on availability.

Contact us for more information.



2018 Women's Leadership Retreat

®

May 1-3, 2018

Ojai, California

$4950

April 30 Make-up day

Must have attended WMF® & Advanced WMF®
FULL

Men Relationships and Work©
June 5-7
$3750

For those of you who want to bring this very special workshop to the men in your company contact us to schedule one.

This is the Men's version of WMF®

Men all over the world have taken this workshop and have been surprised by the results.

The cost:

$40,000 for up to 14 men

We strongly recommend
this workshop be done in locations and
companies where WMF® has been held.

If you only continue to train women but do not also re-train men you just make women more frustrated.




2018 Couples Course, 2019 Couples Course January 25-27

ICELAND Graduate Feedback


Susan, I love to speculate! Here are a couple of theories:

1. Genetic: Iceland is genetically unique. Scientists have determined that it was settled by Norse men and Celtic women. Clearly those were some badass Irish and Scottish babes and their descendants are carrying on. (At this point in the argument someone points out that many of these women were probably taken against their will. Let's hope they taught those Vikings a lesson.)
https://www.decode.com/the-majority-of-icelandic-female-settlers-came-from-the-british-isles/

2. Anthropological: Fishing is a huge part of Iceland's economy and traditionally it has been carried on by men. When a large part of the male population regularly goes to sea, this leaves a leadership gap for women to step into. Once in leadership, they would of course realize that they are good at it and they would hold onto it.

Marygrace

Thanks Marygrace!

Do you think that Iceland has a special circumstance and that is why
they are able to make this happen by 2020?

Or do you think it could happen in other countries?


Workshops 2018 filling up

Advanced Women Moving Forward® March 20-21, 2018 Princeton, NJ
5 spaces left
Couple's Course January 25-27, 2019
2 couple's already registered. Only 4 more spaces available!
Women's Leadership Retreat May 2-4, 2018

January 25-27, 2019!

2019 Couples Course
January 25-27, 2019
Marriott Waikoloa Big Island Hawaii
If you want to register for 2019 let us know.
Only 4 couple spaces left



$2750 for the couple. One of the couple must have attended a SVVCI® workshop

(includes lunch all 3 days, continental breakfast and
afternoon snack).




IMPOSTER SYNDROME
Recently
Melinda Gates posted on facebook about the "tips" women
could employ to overcome the Impostor Syndrome so many of us have.
The Impostor Syndrome is feeling as if you are not really qualified in some or all areas of your life while you are actually doing the job well in
those areas of your life.

You feel as if at any moment someone will find out you are not
actually good at what you are doing and you will be exposed as
an impostor!

I understand that some women can employ the "tips" in Melinda's post
and it will help to alleviate some of the trauma of feeling like an
impostor.

Unfortunately most of us have to do more then that. So here is
what I posted on Melinda's page:

You can employ tips from now till the cows come home
but if you don't deal with the underlying issues creating this response
in you, you will always be an impostor in your own mind!
Then a woman responded that we need to eliminate the external issues
as they are the ones keeping women from feeling entitled. It was a good
comment. However I responded this way:

..... I agree the external issues must be eliminated. That said, in
40 years of training women, it is when there is an intersection of the
internal and external that most women experience extreme impostor
issues. By the way we have also found that younger women,
working in science related jobs, do not feel like impostors in their
field of study. However they do feel like impostors in their personal lives.

Here is why we are posting all of this now;

Tips are fine for a short term band aid. If you want to never feel like
an impostor again you will need to put in the work to uncover why
you feel that way to begin with.

What in your family of origin produced this in you? Is discrimination
continuing to make you feel "less then?" Is there any part of your life you
feel confident & capable in and why?

So if you are feeling like an impostor you need to do a lot of work
to deal with it. In addition if outside forces are also making you feel
as if you are not capable & confident your work may be more complex.

If you are debilitated by feeling like an impostor in any part of your life
let us know so we can support you in doing the work to remove it
as an issue.

Susan
HOLDING A
WOMEN MOVING FORWARD®
If you have 8 women "ready to register" for a particular date we will schedule a Women Moving Forward® or
Advanced Women Moving Forward® in your area.

In the US the cost per woman for Women Moving Forward® is $3750. Outside of the US contact us for pp cost.

Cost for Advanced in the US is $2750 pp contact us for cost outside of US

Contact Susan ASAP to schedule if you plan one of these in 2018! Our schedule is getting pretty full for the first 6 months
of 2018.
Order your copies of the Women Moving Forward®
books here:


Click here for Amazon
Click here for Amazon UK




PURCHASE 2 BOOKS GET $500 discount on our Women Moving Forward® Workshops!!!!
WOMEN MOVING FORWARD®

12 YEARS OF THE WOMEN'S LEADERSHIP RETREAT® CONCEPTS


AND

Order Now on Amazon by clicking below:

You can order in Paperback or iBook versions!
Also Available at Barnes & Noble
BUY 2 BOOKS AND GET $500 DISCOUNT ON ANY
WOMEN MOVING FORWARD WORKSHOP®

simply show us your sales receipt to receive discount!!


Val Hodgson & Chris Quirk 2017 WLR®




May 1-3, 2018 Women's Leadership Retreat®

FULL



April 30-May

2, 2019 Women's Leadership Retreat®


11 spaces left
To register for any of our workshops go on line to svanvleetconsult.com, call our office at 303-660-5206 or E-mail us!


All spaces are available on a first come first serve basis! Don't wait
to register These workshops will fill up many months out!

Click on link below and register or e-mail or call!
Forward
®
or Advanced Women Moving Forward® To Your Area
To have us schedule a Women Moving Forward®

Public Workshop or an Advanced Women Moving Forward®
in your area you will need to register 10+ women
Prices differ by country and US state.

We will then fill the rest of the spaces with women from
other companies and areas unless you purchase all 12
spaces for your company.

For more information contact Susan
Women Moving Forward®
For Your Company or
Organization
To hav
e a Women Moving Forward®
workshop that
is just for your Organization the fee is $45,000+ USD
any where in the world for up to 12 women!

For more information contact us at
svvconsult@svanvleetconsult.com
Women Moving
Forward® Website!!!

www.womenmovingforward.com
Visit it for all the updates & news about
Women Moving Forward® and
the Women's Leadership Retreat©. Refer your friends to it.
When you google us we are in the first 5 listed as:
Original Women Moving Forward®.
All of the back issues of the WMF Newsletters are also there.
Twitter
Follow Susan on Twitter
Google Twitter.com and make a request to follow
Susan Van Vleet
on twitter
Linked In
Become a business link to us on Linked In
Request a "link" to Susan Van Vleet
Facebook
Become a friend on Facebook
Request becoming a "Friend" to Susan
Graduate Lunches & Dinners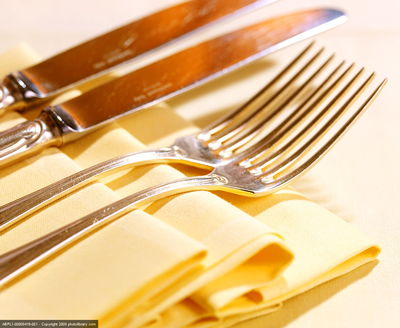 Any Graduate of Women Moving Forward from
any
company can attend. There is no cost to the
graduate.

TUESDAY FEBRUARY 20, Noon, Chicago, IL
Hilton, Chicago

MONDAY MARCH 19 5:00 PM Princeton, NJ
Restaurant TBA

RSVP to SVVCONSULT@SVANVLEETCONSULT.COM
About Susan Van Vleet
Consultants, Inc.
Susan Van Vleet Consultants, Inc.®
An International Consulting Company
31416 Agoura Rd. Suite 255
Westlake Village, CA 91361
phone: 303.660.5206
E-mail:
svvconsult@svanvleetconsult.com