IN THIS ISSUE
40th Anniversary

SUMMIT
August 16
only 35 spaces left!



Possible Women Moving Forward® in Europe in 2019

-----------------------------
Organization Man Meets Organization Woman

February 26-28

Westlake Village, CA

$4250 led by

John & Susan

Women Moving Forward®

March 13-15

Westlake Village, CA

$4750

4 spaces left

Enabling Purpose

April 2-4

Westlake Village, CA

$3750

Women's Leadership
Retreat®
April 30-May 2
Ojai, CA
$4950


Full

Managing Corporate

Change

May 21-23

Westlake Village, CA

$3750

Smart People

June 18-20

Westlake Village, CA

$4500

Leading Projects

July 15-19

Westlake Village, CA

$5000


Advanced Women
Moving Forward®
July 25-26
Westlake Village, CA
$3250

5 spaces left





40th Anniversary

Summit

Westlake Village, CA

$2500

Women Moving
Forward®
Sept. 18-20
Westlake Village, CA
$4750

NEW



Enabling Purpose
Sept. 24-26
Westlake Village, CA
$3750

Advanced Men's Course
Oct. 15-17
Ojai, CA
$4950

Women's Leadership
Retreat®
New Edition
November 12-14
Westlake Village, CA
$4950


4 spaces left



Advanced Women
Moving Forward®
December 5-6
Westlake Village, CA
$3250

NEW
To bring WMF® or Advanced WMF®
to your company contact us
Spouses and Partners of Course Graduates can attend the Courses for half price
(this offer does not include the Advanced Men's Course or WLR)
To register for any course, retreat, or conference, contact our office. We accept MasterCard, Visa & American Express
There is a $500 discount when two or more people attend the same $3,750+ workshop from the same company and location.
You must register together and attend together
All prices are subject to change. No refunds are given
svvconsult@svanvleetconsult.com

Special Women Moving Forward®
Graduate Programs


Observing WMF®

All graduates are able to observe any WMF® public workshop

Availability is based on space
cost: $250 total ($450 US in Another country)


To Observe

contact Susan to reserve space.

Reviewing WMF®



A

ny graduate can attend a WMF® public workshop and be a full participant in the workshop


You will need to fully participate and be present for the entire workshop.

cost: 50% of the workshop cost
(currently $1875 in the US)

Reviewer spaces are based on availability.

Contact us for more information.



2019 Women's Leadership Retreat

®

April 30- May 2, 2019

Ojai, California

$4950

April 29 Make-up day




Advanced Men's




Course©




Oct. 23-25
Ojai, CA.

For those of you who want to bring this very special workshop to the men in your company contact us to schedule one.

This is the Men's version of WMF®

Men all over the world have taken this workshop and have been surprised by the results.

The cost:

$40,000 for up to 14 men

We strongly recommend
this workshop be done in locations and
companies where WMF® has been held.

If you only continue to train women but do not also re-train men you just make women more frustrated.




Happy Chinese New Year! Year Of The Pig!
40th Anniversary Summit Conference


AUGUST 16

The Westlake Village, CA Four Seasons


We are excited to be celebrating our 40th Anniversary in
Business by inviting 40 of you to celebrate with us at:


THE FUTURE OF WORK

SUMMIT

The Summit is coming together quickly so we wanted to
give you a first opportunity to see what we are planning
and to register for one or more of the 35 spaces left.
Linda Kreger Silverman Ph.D
Director Institute of Study of Advanced Development/Gifted Development Center is one
of our speakers.



The Four Seasons Hotel and Spa
Westlake Village, CA. 91361
Cost: $2500 PP Fee includes Breakfast, Lunch and
Reception as well as free Gifted Profile & feedback for every participant.


Early Registration Discount: $2250
register by Monday, January 14

Register soon! Only 35 out of 40 spaces are left
40 Years Ago
Susan leading the first Women Moving Forward®
Women's Leadership Retreat® New Edition!!!

November 6-8, 2019
Four Seasons Hotel & Spa
Westlake Village, CA. $4950


Thank you for the great response!
Only 4 spaces left!
To register Contact Susan ASAP to have a conversation!
Julia Slick
Julia Slick was not just a good friend for over 38 Years, She was
also a woman who's work you should know about.

In 1981 (when I was pregnant with Charlie) I met Julia through a
mutual friend. We quickly connected. I was attracted to her intelligence and her mid-western sarcasm. She was Witty and Brilliant.

She was the Assistant Director of the Midwest Race and Sex Desegregation Assistance Center out of the University in Manhattan Kansas. She hired me to train the "High Potential Women" Identified
in all the mid-West school districts. They were all to attend Women Moving Forward® to be ready. You see 80% of the School
Superintendents were going to retire in the next 10 years. All of them were men and white. The center's job was to make sure
women and people of color were in position to take over those vacant Superintendents slots.

We trained women in Kansas, Omaha, Illinois and St. Louis. Many of those women became Superintendents and Assistant Superintendents. They were successful and it changed the face of education in the
middle of the country. It also gave us the name recognition and support we needed for a fledgling 3 year old workshop; Women Moving Forward@ Julia was a graduate of the program and a life long supporter.

Julia went on to run one of the most successful Trading Times Newspaper offices in the US. Armed now with business and education
experience she became the Top Executive in the Chicago Academy of Design & Technology and ECPI College of Technology in Newport Beach.

She was often, as most of us over 70 have experienced, the only woman in the room. She was sexually harassed and abused as a top level woman as all of us were at this time. She never lost her feminist sensibilities and always fought to raise up the women who worked for her and with her. She was a mentor's mentor to 100's of women.

We had so many fun times together in Philadelphia, Wichita, NYC,
Hawaii and Chicago. She was too sick to attend my 70th Birthday but she was at my 50th in Hawaii. She donned a grass skirt & a coconut bra along with Kathryn Aiken and Val Hodgson to do a hysterical roast of yours truly. And then there was the car ride around the Island that I heard about from everyone in the car! I won't go into that now.

I am sure she is watching me write this and laughing her head off
that,in the end, one whole issue of this newsletter is dominated by her memorial. I will miss her and her sense of humor and her support and guidance.

All I can say is Thank You Julia for 38 years of friendship.
May her Memory Be A Blessing.
Susan


NOTE: We may be bringing Women Moving Forward® back


to Europe. The dates we are looking at the week of

Oct. 14
in Geneva.


We will only set this up if we have 10 women ready to register.
We already have 2-3 from 2 companies. So if you have someone
to send please contact me ASAP so we can proceed.

The cost will be $6750 per woman so we can cover all the costs.
There are $500 discounts per woman if 2 or more women register together from
one company.
If you have 10 women "ready to register" for a particular date we will schedule a Women Moving Forward® or
Advanced Women Moving Forward® in your area.

In the US the cost per woman for Women Moving Forward® is $4750. Outside of the US contact us for pp cost.

Cost for Advanced in the US is $3250 pp contact us for cost outside of US

Contact Susan ASAP to schedule if you plan one of these in 2019! Our schedule is getting pretty full for the first 6 months
of 2019.
Order your copies of the Women Moving Forward®
books here:


Click here for Amazon
Click here for Amazon UK




PURCHASE 2 BOOKS GET $500 discount on our Women Moving Forward® Workshops!!!!
WOMEN MOVING FORWARD®

12 YEARS OF THE WOMEN'S LEADERSHIP RETREAT® CONCEPTS


AND

Order Now on Amazon by clicking below:

You can order in Paperback or iBook versions!
Also Available at Barnes & Noble
BUY 2 BOOKS AND GET $500 DISCOUNT ON ANY
WOMEN MOVING FORWARD WORKSHOP®

simply show us your sales receipt to receive discount!!


2018 WLR® 4 of our 13 attendees



April 30-May

2, 2019 Women's Leadership Retreat®


FULL


November 6-8, 2019 Women's Leadership Retreat®


only 4 spaces left!!
To register for any of our workshops go on line to svanvleetconsult.com, call our office at 303-660-5206 or E-mail us!


All spaces are available on a first come first serve basis! Don't wait
to register These workshops will fill up many months out!

Click on link below and register or e-mail or call!
Forward
®
or Advanced Women Moving Forward® To Your Area
To have us schedule a Women Moving Forward®

Public Workshop or an Advanced Women Moving Forward®
in your area you will need to register 10+ women
Prices differ by country and US state.

We will then fill the rest of the spaces with women from
other companies and areas unless you purchase all 12
spaces for your company.

For more information contact Susan
Women Moving Forward®
For Your Company or
Organization
To hav
e a Women Moving Forward®
workshop that
is just for your Organization the fee is $45,000+ USD
any where in the world for up to 12 women

For more information contact us at
svvconsult@svanvleetconsult.com
Women Moving
Forward® Website!!!

www.womenmovingforward.com
Visit it for all the updates & news about
Women Moving Forward® and
the Women's Leadership Retreat©. Refer your friends to it.
When you google us we are in the first 5 listed as:
Original Women Moving Forward®.
All of the back issues of the WMF Newsletters are also there.
Twitter
Follow Susan on Twitter
Google Twitter.com and make a request to follow
Susan Van Vleet
on twitter
Linked In
Become a business link to us on Linked In
Request a "link" to Susan Van Vleet
Facebook
Become a friend on Facebook
Request becoming a "Friend" to Susan
Graduate Lunches & Dinners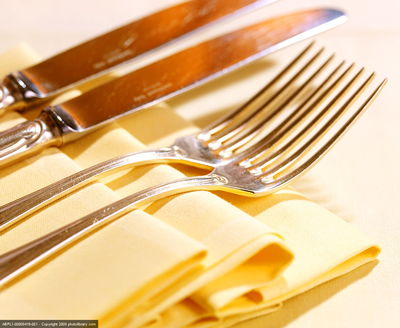 Any Graduate of Women Moving Forward from
any
company can attend. There is no cost to the
graduate.

NONE SCHEDULED
About Susan Van Vleet
Consultants, Inc.
Susan Van Vleet Consultants, Inc.®
An International Consulting Company
31416 Agoura Rd. Suite 255
Westlake Village, CA 91361
phone: 303.660.5206
E-mail:
svvconsult@svanvleetconsult.com