Village Voices
Network members' voices are heard bringing good news, announcements, and resources happening around our community.
Kicking off 2018, Vital Village
Network had its largest Network
Connection Meeting to date, with 65 participants and nearly 10 children in attendance! Former Judge Sonia Spears inspir
ed the crowd grounding the work we do in social justice saying "We must see the humanity in everyone. Once we look beyond the label, will we advance social justice."
We honored our 2017 Unsung Hero, Rosalyn Johnson, who has demonstrated true leadership with the Vital Village Community Partnership and beyond.
Congratulations, Rosalyn!
Florence Laforest, a network member involved in the Social Justice M
ediation Program and Village Strategists of Boston, wrote to us about her increased leadership in the METCO Parent Council. She said, "In December, we used
ou
r meeting time to do a holiday potluck social gathering for our f
amilies where
the
focus/agenda would be networking, enjoying each o
ther's company, sharing some delicious food and
laughter. Our event was a huge success. On December 21st, over 60 people showed up for the event. We had a Yankee swap for the adults and secret Santa for the kids. Everyone had an amazing time." Your leadership is inspiring, Flo!
Network Events
Connect with Vital Village Network at these upcoming events. Click on event titles to learn more and RSVP.
6pm-8pm, Wilkins Board Room, Boston Medical Center
In 2018, our goal is to have all Vital Village Events be
co-designed
and
co-hosted
with our rich community partnerships and network members. February's Network Connection meeting will be a
Courageous Conversation on "Discipline" What does it mean to you?
Co-hosted by
Father's Uplift
,
Suffolk County Sherrif's Department Family Matters Program
,
Family Nurturing Center
,
ACES Connection
, and the
Father Friendly initiative
at Boston Public Health Commission. Click here for more info and
RSVP
.
Network Involvement Opportunity:
Passionate about a housing-related issue impacting child and family wellbeing in your community? Interested in influencing the data that is collected and displayed on Vital Village Network's Data Dashboard? The data workgroup is looking for new members to embark on its next project! If you would like to learn more about the workgroup or attend the first meeting, please contact
Risa Brudney
.
Community Events
Join Vital Village Network partners and other community organizations at these upcoming events. Click on event titles to learn more and RSVP.
Wednesday, 2/7:
Join William James Colleges' Center for Multicultural and Global Mental Health for a film screening and panel discussion on how traumatic experiences impact the psychology of young men of color.
Join activist, writer, and columnist Shaun King as he discusses tools that can
extend
conversations
about social justice and equality, free and open to the public.
Saturday, 2/10:
Enjoy a free delicious breakfast, then grow and heal together through themed cross-generational dialogue. No RSVP required
When:
February 10th, 2018 8:30am-11:00am
Where: Kroc Center, 650 Dudley St, Boston, MA 02125
Saturday,2/24:
This program is part of Living in Colors: Celebrating Black Life. During the month of February, the Boston Children's Museum highlights the Black experience through it's programs, activities, and performances. Their celebration of Black History Month reflects the African American experience as well as Caribbean/West Indian, and African cultures.
Resource Connector
Learn about resources relevant to children and families in our community.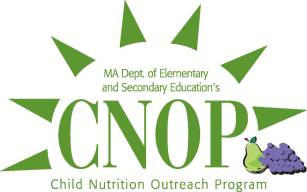 Are you or anyone you know looking for support in making sure your children are well-fed? The Child Nutrition Outreach Program offers any low or moderate income student eligibility to receive free meals for the school year.
More info here!
Scoop on the Stats
Explore data related to child and family wellbeing in our community.
Enrolling our children in the right early childhood care or education program can seem challenging. Vital Village's Data Dashboard Map outlines high quality centers in Boston making your search a bit easier! Use the filters to find exactly which center fits your family's needs.
Opportunities
Get connected to professional workshops and job opportunities available in our
community this month.
1. Community Organizing Training
Register for an opportunity to practice community power mapping and leadership development skills in order to engage stakeholders and hard to reach residents! Participants will leave with the ability to organize community-driven, goal-oriented campaigns by utilizing clear strategies and tactics. This training is hosted by the Community Health Training Institute. See
details
and
register
,
or email
Jamiah Tappin
.
February 7th, 9:00am - 12:00pm
2. Job opportunity

Harbor Health is looking to fill the position of Healthy Community Champion! Duties include looking for someone to help engage Boston's 20-24 year old population in sexual health programs, as well as to support technical assistance for our Coaching Boys into Men's program, a unique healthy masculinity program delivered by coaches in Boston. If you or anyone you know is interested in the position learn more and
apply online
today!