To my readers:
The votes are in, the fans have decided. My next novel to be released shall be a sequel to
The LOCH
entitled:
The LOCH: Heavenly Lake
Henceforth, super fans of
The LOCH
shall be known as
The LOCH SQUAD
.
I promise you
The LOCH: Heavenly Lake
will be anything but a heavenly experience for Zachary Wallace, his wife, Brandy, his boyhood pal True MacDonald, and his manipulative, conniving father Angus - "kin to the legendary Sir William Wallace, ye bloody bampot!"
These Limited Collector Edition hardbacks will go on sale at exactly 12:01 am est
TOMORROW
Friday February 1, 2019 at the e-store at
www.SteveAlten.com
. Each book will be printed and delivered about 6-8 weeks after the novel has been completed (summer 2019).
Five important reasons why you want to place your order
ASAP
:

1. The first 100 people who order (and the first 10 who live in the U.K. or Europe who place orders directly with Kirsty Brunt in order to save on postage) will receive a bonus gift. See UK/EUROPE FANS below.

2. The first 250 people who order will have their names placed in a bowl (one for each copy purchased) for a drawing to be a CHARACTER in the novel! Fifty names will be drawn, and Kirsty will draw five names as well. Odds of being selected: 1 in 5.

3. The first 1,000 hardbacks will be signed by me.

4. The sooner you order, the sooner you will receive your copies. Those fans who ordered MEG: Generations in February 2018 received their signed books in July. Those who waited got their books in August-September.
5.
Like
MEG: Generations
, the hardbacks of
The LOCH: Heavenly Lake
will be collector's items from
Day 1
. These first edition hardbacks will
NOT
be sold in stores or at Amazon.com and we will only print what is pre-sold. For those who miss the boat, there will be an ebook... or there will be copies being offered on-line by
LOCH SQUAD
devotees who purchase multiple copies to be sold at inflated prices.
There is much more coming in 2019, but you don't want to miss out on
The LOCH: Heavenly Lake
, so set your alarm clocks for Thursday 11:55 pm.
Thank you.
--Steve Alten
Coming in 2019... LOCH SQUAD Gear!

I have a team developing and designing a limited line of clothing and goods for LOCH-Squadders. (Sorry MEGheads, the rights to all things MEG were optioned to the studio and production team. There will be some really fun items; I am hoping to open the e-store in February.
Okay, MEGheads - this one is for you!

MEG: Generations poster - ON SALE NOW!

You've been asking for this one for almost a year now. Arguably the most fearsome MEG cover of the series, this Erik Hollander masterpiece is now available in a super-size 24 x 36 inch poster.
Living Tips: Does your child get enough sleep?
If not, it could affect more than sleepiness at school. Studies suggest there may be a link between skimping on sleep and being overweight. Sleep shortfalls may increase hunger hormones -- so kids eat more. Also, kids are less likely to get exercise (and burn off calories) when they're tired. To help kids and teens get a good night's sleep: Remove TVs, computers, and gadgets from kids' bedrooms. Avoid large meals before bedtime. Develop a regular bedtime routine. Set firm bedtimes and wake times. Make sure the bedroom is quiet, dark, relaxing -- and not too hot or cold. Help kids quiet down a few hours before bedtime. Heavy studying, text messaging, or video games should end in early evening.
How much sleep do school kids need? It depends on the child. But here are some general guidelines from the National Sleep Foundation: Ages 3-5: 11-13 hours. Ages 5-12: 10-11 hours. Ages 11-17: 9.5-9.25 hours.
2013: Mysterious creature washed ashore 6 years ago - was it a similar species to Nessie?

YES! Read The LOCH!
A mysterious sea creature washed up on a U.K. beach 6 years ago, prompting wide speculation as to what it could be. Read the full article here
Recipe of the Month: Best Brownies Ever

A do-over from January as part of the instructions were lost.

Ingredients:
1/2 cup butter
1 cup white sugar
2 eggs
1 teaspoon vanilla extract
1/3 cup unsweetened cocoa powder
1/2 cups of all-purpose flour
1/4 teaspoon salt
1/4 teaspoon baking powder

Frosting:
3 tablespoons butter, softened
3 tablespoons unsweetened, cocoa powder
1 tablespoon honey
1 teaspoon vanilla extract
1 cup confectioners' sugar.

Directions: Preheat oven to 350 degrees F (175 degrees C). Grease and flour an 8-inch square pan. In a large saucepan, melt 1/2 cup butter. Remove from heat, and stir in sugar, eggs, and 1 teaspoon vanilla. Beat in 1/3 cup cocoa, 1/2 cup flour, salt, and baking powder. Spread batter into prepared pan. Bake in preheated oven for 25 to 30 minutes. Do not overcook. To Make Frosting: Combine 3 tablespoons softened butter, 3 tablespoons cocoa, honey, 1 teaspoon vanilla extract, and 1 cup confectioners' sugar. Stir until smooth. Frost brownies while they are still warm.





*IF YOU HAVE A RECIPE YOU WOULD LIKE TO SHARE, please e-mail to me at

MEG82159@aol.com

Put RECIPE in the subject line.
Top 13 underated books according to Book Bub
Joke of the month: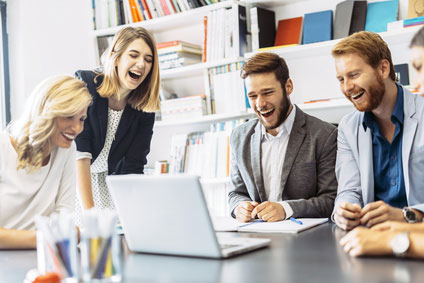 The IRS decides to audit Grandpa, and summons him to the IRS office. The IRS auditor was not surprised when Grandpa showed up with his attorney. The auditor said, 'Well, sir, you have an extravagant lifestyle and no full-time employment, which you explain by saying that you win money gambling. I'm not sure the IRS finds that believable.' I'm a great gambler, and I can prove it,' says Grandpa. 'How about a demonstration? I'll bet you a thousand dollars that I can bite my own eye.' The auditor thinks a moment and says, 'It's a bet.' Grandpa removes his glass eye and bites it. The auditor's jaw drops. Grandpa says, 'Now, I'll bet you two thousand dollars that I can bite my other eye.' Now the auditor can tell Grandpa isn't blind, so he takes the bet. Grandpa removes his dentures and bites his good eye. The stunned auditor now realizes he has wagered and lost three grand, with Grandpa's attorney as a witness. He starts to get nervous. 'Want to go double or nothing?' Grandpa asks 'I'll bet you six thousand dollars that I can stand on one side of your desk, and pee into that wastebasket on the other side, and never get a drop anywhere in between.' The auditor, twice burned, is cautious now, but he looks carefully and decides there's no way this old guy could possibly manage that stunt, so he agrees again. Grandpa stands beside the desk and unzips his pants, but although he strains mightily, he can't make the stream reach the wastebasket on the other side, so he pretty much urinates all over the auditor's desk. The auditor leaps with joy, realizing that he has just turned a major loss into a huge win. But Grandpa's own attorney moans and puts his head in his hands. 'Are you okay?' the auditor asks. 'Not really,' says the attorney. 'This morning, when Grandpa told me he'd been summoned for an audit, he bet me ten thousand dollars that he could come in here and pee all over your desk and that you'd be happy about it!'


I keep telling you! Don't Mess with Old People!!
IF YOU HAVE A JOKE OR VIDEO YOU WOULD LIKE TO SHARE, please e-mail to me at MEG82159@aol.com Put JOKE in the subject line.

Jon Stewart used to close The Daily Show with his moment of Zen. I offer you one of my favorite Three Stooges moments guaranteed to put a smile on your face. (This one in honor of The LOCH... hoot mon!)

Stay well, stay safe... and know this author really appreciates you.