February 2019 | vol. ii, #2
_________________________________________________________________

_________________________________________________________________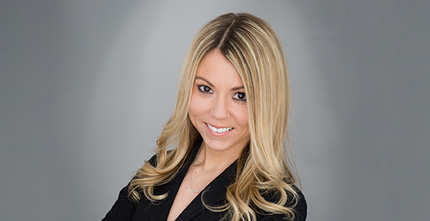 THIS YOUNG RETAILER WENT FROM SWEEPING THE STORE TO RUNNING IT
Jillian Sexton was in her 20s when she became the chief operating officer of Hector Building Supplies, then with two locations in Nova Scotia. Being the boss's daughter didn't accelerate her rise, however: she started out sweeping floors at the Stellarton store when she was 15.
"I didn't know how to sweep," she recalls. "I didn't know how to use a push broom." Her father reasoned that if she ever wound up in management, she'd need to understand every job to know if it was being done well.
But if he had foreseen the possibility of his daughter following in his footsteps, Don Sexton hadn't counted on it, and it was something of a surprise when she did. "My dad had two daughters and building supply is still unfortunately a male-dominant industry," says Sexton. "I don't think he thought his daughter who was doing ballet five nights a week would be involved full time."
In 2017, the business, a member of TIMBER MART, made its first foray outside its home province, taking over a third store in Charlottetown that had gone bankrupt. Prince Edward Island was new terrain for the family, but the experience wasn't wholly novel.
"Fundamentally, all three of our stores are similar in footprint and heavily contractor-based," says Sexton. In addition, they all serve markets of similar sizes, and the 38 staff Sexton kept on in Charlottetown provide continuity.
Sexton fell in love with the business early on and that passion remains undiminished. "It's such a relevant industry," she says. "Everyone owns a house or lives in a house and has to fix it at some time."
_________________________________________________________________
_________________________________________________________________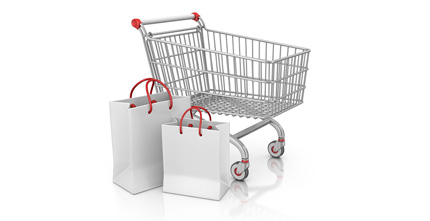 PAY ATTENTION TO YOUR CUSTOMERS' ONLINE GRIPES

Today, people are going online first to find and learn about products they're interested in. They want to be experts before they even enter your store. Your website needs to be able to provide that information.

Social media is also a place they'll head for information—and not just about the products in your store. Online reviews make it easy to find out what other customers think about you. Of course, this has positive and negative aspects.

Just as you'll have happy, satisfied customers raving about you online, you'll also have critics who could find something wrong with even the most efficient customer service or top-of-the-line products. Managing your digital reputation is critical.

Monitor reviews and respond to them quickly. Regardless of whether the feedback is negative or positive, you need to be thanking the poster for their comments, assuring them that their satisfaction is your top priority and guaranteeing them that you're doing whatever you can to regain their trust—or to sustain it.
_________________________________________________________________
_________________________________________________________________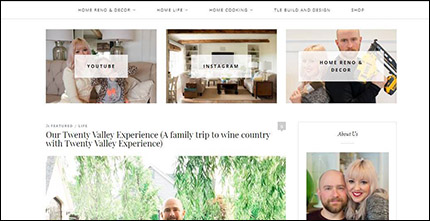 HOW HOME HARDWARE USES INFLUENCERS TO BUILD ITS BRAND
Home Hardware Stores has set its sights on new homeowners and young families, recognizing the importance of creating a relationship with a new generation of DIYers and contractors.

One important but little publicized approach to reaching this demographic has been by working with social media influencers. Going beyond the bloggers of an earlier era, these tastemakers have large followings on social media platforms such as Instagram and Facebook, and dig deep into lifestyle areas that connect to Home Hardware and its wide range of products.

"We're working with influencers to promote products and projects," says Jessica Kuepfer, public relations manager at Home Hardware Stores Ltd. Kuepfer says Home Hardware works with dozens of influencers in general, but the co-op retailer works very closely with four or five of the more popular influencers, sending them products—often on an exclusive basis—for their review and evaluation.
________________________________________________________________