February 2020 | vol. iii, #2
_________________________________________________________________

_________________________________________________________________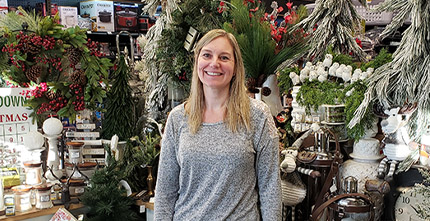 "A GEM EVERY STORE SHOULD HAVE"
Sarah Brun, our store manager, is a gem every store should have. She started with us in 1994 as a student and helped us build Westgate Village Home Hardware from the ground up. On opening day, she single-handedly rang through 80 customers an hour and balanced her till to the penny. I have told that story to hundreds of cashiers over my career. In 1997, the store was recognized as the best hardware store under 5,000 square feet in Canada by the Outstanding Retailer Awards. Sarah eventually moved to Ottawa with her husband and ran a Home Hardware store for a few years. We lost touch with her when she began her family.
A couple of years ago, while we were renovating the store, Sarah showed up one day and volunteered to help. We hadn't seen her for over a decade, but apparently, she had raised her family and was looking for something to do. At first, she just worked a few days a week, moving fixtures and merchandising, but her drive to have the best store again took over and it wasn't long before we pleaded with her to become the store manager.
Since then, our store has blossomed. Sales have increased more than 35 percent since the renovation, but more than that, our customers love coming in to see her and the rest of her team. On a weekly—and sometimes daily—basis, a thankful customer sends her flowers, a note, cookies or brings her a Timmies. In my almost 30 years owning Home Hardware stores, I have never experienced the response Sarah receives from her customers.
The crowning glory came, however, from one of our competitors. A Lowe's store needed help for one of their customers and Sarah gave them the typical "Sarah service experience." They were so impressed they contacted Home Hardware head office and gave her a great commendation. When an employee gets that kind of praise from a competitor, you know you have something special.
This submission comes from Len Greig at Westgate Village Home Hardware in Cambridge, Ont. The original text ran in our Q1 issue of HHIQ magazine. If you have a similar story you'd like to share about one of your employees , please contact our editor, Sigrid.
_________________________________________________________________
_________________________________________________________________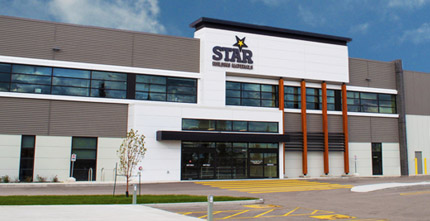 NEW LOCATION MARKS A PROJECT FIVE YEARS IN THE MAKING

Star Building Materials has been in business in Winnipeg since 1958. But in the last few years, its location had been in desperate need of a renovation.
"The building was basically falling apart," says Mark Kennedy, vice president of Star Building Materials. "We had a working eavestrough display in the store because our roof was leaking."
Over the past five years, the company worked at securing a new location across the street from their original space and building a brand-new structure more than five times the size of their original store.
The company now boasts a 52,000 square foot mixed-use location—with 18,000 in retail space, 24,000 square feet dedicated to a drive-through warehouse and 10,000 square feet allotted to a heated storage and receiving area.
"It's exactly what we've been looking for," says Kennedy. "It's been a long time coming."
Kennedy says when the store opened its doors last fall, the reaction was immediate.
"The moment the building structure came together and we opened the doors, we knew we had the right space," says Kennedy. "The expressions on our customers' faces has been a huge positive reinforcement for us—people came in and were saying, 'It's about time you guys did this.' "
_________________________________________________________________
_________________________________________________________________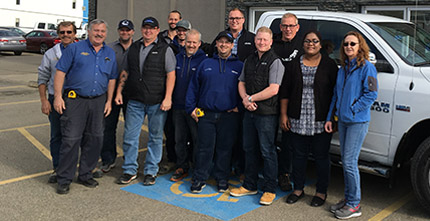 HONESTY AND STRAIGHTFORWARDNESS GUIDE THIS DEALER
In a field that's highly price sensitive, John deRegt feels that overpromising and underdelivering is too commonplace. As the owner of Wolf Creek Building Supplies, with three locations in central Alberta, he needs to be able to stand behind every decision the store makes. "Our word is good. What we promise, we deliver," he says.
That commitment to being upfront carries over into how he deals with his staff—his employees are all treated with respect, receive regular benefits and everyone's opinions and contributions are viewed as equal.
With a goal to out-service the competition, customer service begins the minute someone walks in the door. Everyone is greeted with a smile, and staff are encouraged to form strong working relationships with clients.
That commitment to service has helped the deRegts grow their business beyond their retail locations. In the last few years, they've also branched out to designing and manufacturing trusses and supplying and installing insulation, drywall and windows.
________________________________________________________________