1175 Woods Crossing Rd. #5 Greenville, SC 29607


Store Hours: Mon-Fri 10am-5:30pm, Sat 10am-4pm
I have a few announcements:
1. In celebration of Earth Day, I've made the decision that I will not be re-ordering any plastic bags for the store once my supplies run out. Instead, we will be stocking a purple reusable Fiction Addiction tote bag for sale. We will give a free Fiction Addiction tote bag to every customer who visits us on Indie Bookstore Day (as supplies last). We will also accept any plastic store bags or grocery bags that you would like to recycle back to us so we can offer customers that option on rainy days. I hope you understand and support this decision.

2. Our book signing event with middle-grade author Stuart Gibbs (originally scheduled for May 3rd) has been

CANCELLED

due to the sudden death of his wife. Please keep him in your thoughts during this difficult time.




3. Our event with Sen. Tim Scott and Rep. Trey Gowdy went extremely well. We sold out of our stock of 300+ books and have more copies (with signed bookplates) on order so let us know if you missed out and would like to be on the waiting list.




4. I am going on vacation for a week starting tomorrow (I'll be rock climbing in Nevada), so be kind to Melissa who will be doing the work of two while I'm gone. Also note that she will be closing the store at 4pm on Thursday, April 12th so she can pick up her kids from dance class.




Have a great April!

Fiction Addiction



Each month, we'll feature a discounted book. These deals are only good through the end of the current month, and quantities are limited, so get yours today!

This month's deal is Foster's Market Favorites by Sara Foster (Fosters Sellers Productions, hardcover, now $15.00). In this award-winning cookbook, author and restaurateur Sara Foster continues the tradition of soulful yet simple, seasonally inspired cooking, where tradition meets modern.
You can get 50% off the original cover price of $30.00 on this book through April 30th, and we have a limited number

SIGNED

copies available!
If you are unable to make one of our author events, you are welcome to reserve signed copies by contacting us in advance, by email at
info@fiction-addiction.com
or by phone at 864-675-0540. Personalized copies will need to be prepaid.
Sign up for our new Mystery Bookclub, co-sponsored by our local chapter of Sisters in Crime. The club will meet at Fiction Addiction on the 2nd Wednesday of each month. Each quarter will have a different moderator and a different mystery focus. Our initial club will meet April-June to discuss cozy mysteries and will be moderated by Linda Lovely. *Note: Membership is $42.34 per person and includes the first three months' book selections: Murder with Peacocks by Donna Andrews (April), Bones to Pick by Linda Lovely (May), and The Sweetness at the Bottom of the Pie by Alan Bradley (June). Tickets can be purchased online, at the store, or by calling us at 864-675-0540.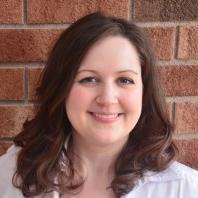 Greenville, South Carolina, author Jessica Leake will be celebrating the launch of her new young adult novel, Beyond a Darkened Shore (HarperTeen, hardcover, $17.99), a romantic historical fantasy that is Vikings meets Frostblood, at her launch party at Carolina Olive Oil (104 S Main St, Simpsonville). This event is free and open to the public, and refreshments will be served. Fiction Addiction will have books for sale at the event, or you can pre-order online, at the store, or by calling us at 864-675-0540.
Have you ever wondered how illustrators work? Come and see for yourself at our illustrator show-and-tell at Fiction Addiction. We will be hearing from Alice Ratterree (illustrator of Dangerous Jane by Suzanne Slade [Peachtree, hardcover, $17.95]), Bonnie Adamson (illustrator of Rutabaga Boo! by Sudipta Bardhan-Quallen [Atheneum, hardcover, $15.99]), and Lina Maslo (author/illustrator of Free As a Bird: The Story of Malala [Balzer+Bray, hardcover, $17.99]). *Note: This event is free and open to the public, but please RSVP to Fiction Addiction if you plan to attend. Books can be purchased online, at the store, or by calling us at 864-675-0540.
Local author and illustrator team Davis and Kathleen Horner will celebrate the launch of their book, Tales of the Astro Cats: A Feline History of Great Astronomers (FPS, paperback, $19.95, on sale 4/17/18), a charmingly lyrical fantasy about a long line of enterprising cats, at their launch party at Fiction Addiction. This event is free and open to the public, and refreshments will be served. Books can be purchased online, at the store, or by calling us at 864-675-0540.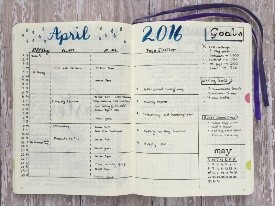 Store owner Jill Hendrix has fallen in love with bullet journaling, and she wants to help you start your own at her bullet journal class at Fiction Addiction. Bullet journaling is the analog planner system for the digital age, combining the best of an engagement calendar, to-do list, and traditional journal. Best of all, it can be completely customized to suit your needs. *Note: Tickets are $25 each. Each ticket admits one and will be redeemable at the beginning of the class on journals, pens, and other supplies for the bullet journal you will start during the class. Tickets and supplies can be purchased online, at the store, or by calling us at 864-675-0540.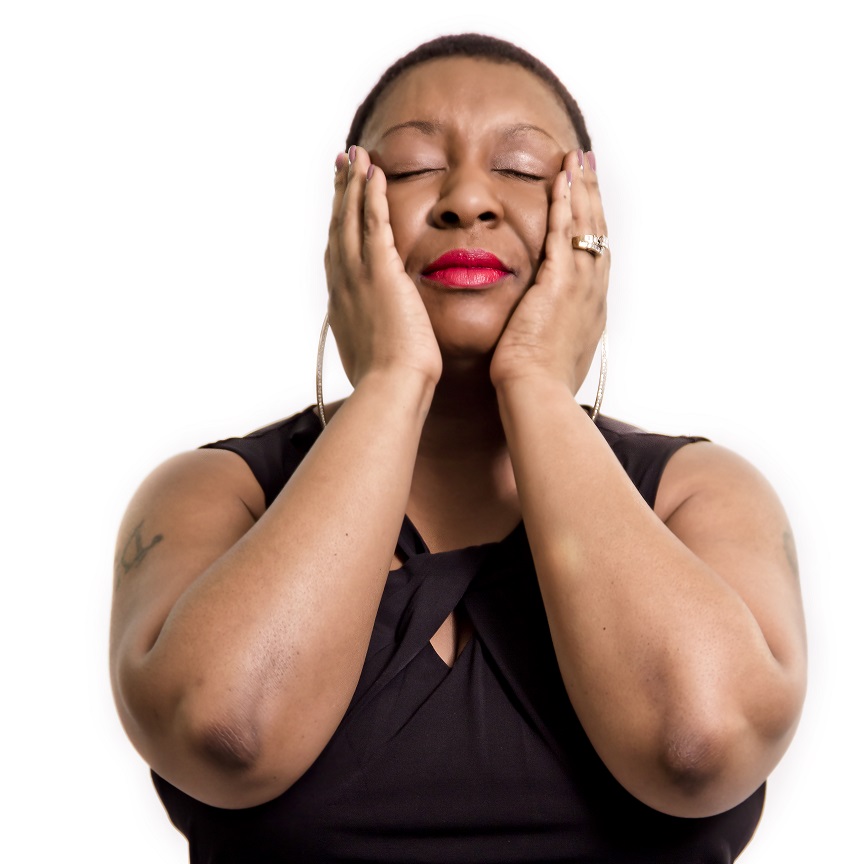 Author and life coach Otiti Uwagbai-Wright will be signing copies of her book, Smell the Roses While You Endure: 21 Days of Enduring Affirmations (CreateSpace, paperback, $10.00), which describes the key strategies that are essential for becoming goal oriented and purpose driven, at her book signing at Fiction Addiction. This event is free and open to the public. Books can be purchased online, at the store, or by calling us at 864-675-0540.
Line up in the morning for first shot at the unique, limited edition products that will go on sale that day only in independent bookstores. At 11am, SC author and journalist Tom Poland will be signing copies of his latest book, South Carolina Country Roads: Of Train Depots, Filling Stations & Other Vanishing Charms (History Press, paperback, $24.99). At 2pm, NC author Amy Willoughby-Burle will discuss her debut novel, The Lemonade Year (Shadow Mountain, paperback, $15.99) (please RSVP to Fiction Addiction if you plan to attend this event). Books can be purchased online, at the store, or by calling us at 864-675-0540.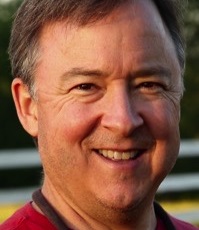 Upstate SC family physician and author John B. Eberly will be celebrating the launch of his new book, Toys, Tears, and Shepherd's Pie: A Father's Thoughts on Parenting (FPS, paperback, $19.99), at his launch party at Fiction Addiction. This event is free and open to the public, and refreshments will be served. Books can be purchased online, at the store, or by calling us at 864-675-0540.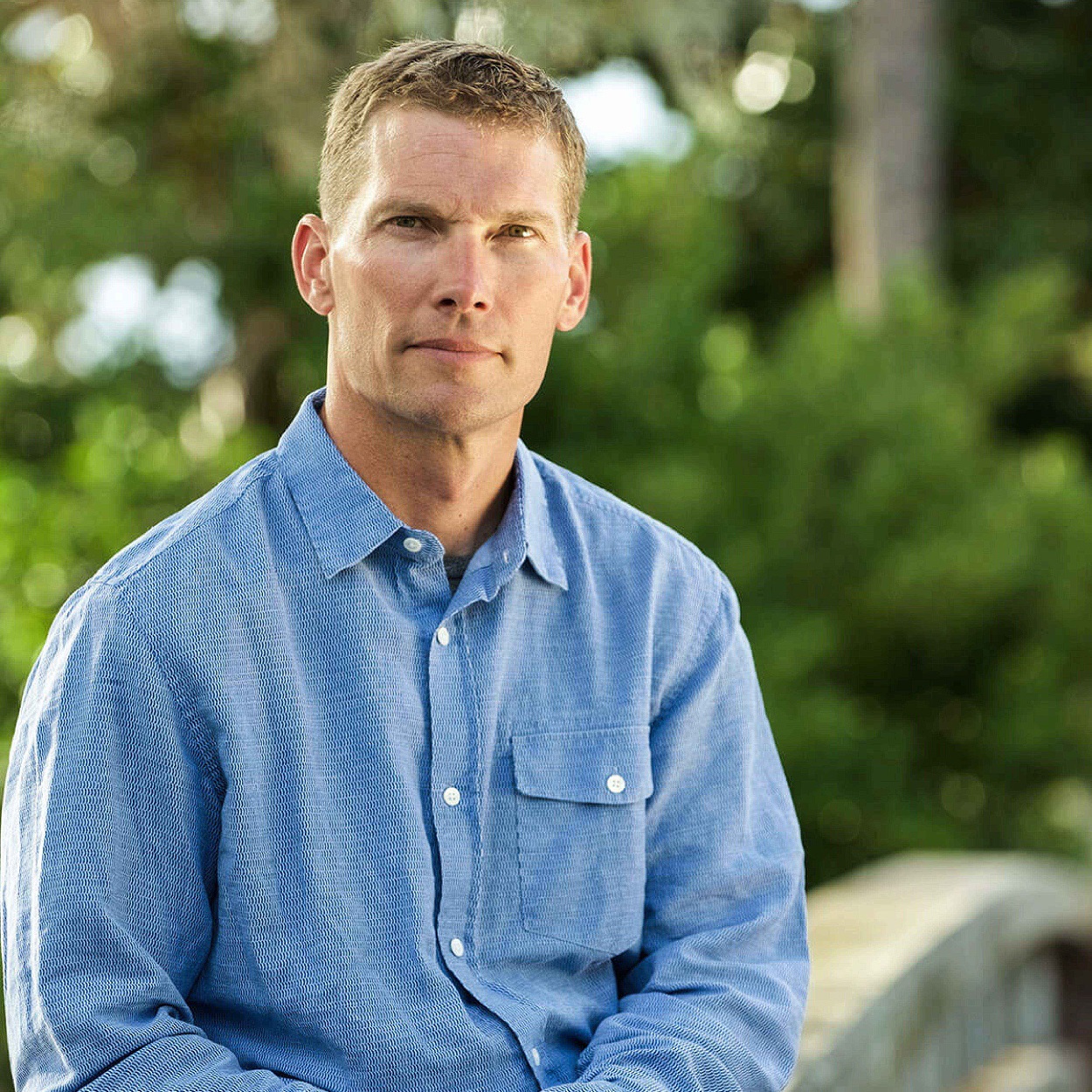 From Charles Martin, the New York Times bestselling author of The Mountain Between Us, comes Send Down the Rain (Thomas Nelson, hardcover, $25.99, on sale 5/8/18), a new, spellbinding story of buried secrets, love lost, and the promise of second chances. Charles will discuss his new novel at a book talk, followed by a Q&A session and a book signing, at Fiction Addiction. *Note: There are two ticket options for this event. The $28 ticket admits one, guarantees a seat, and includes a paperback copy of Send Down the Rain. The $10 ticket is standing room only, admits one, and can be redeemed on a purchase at the event. Tickets and books can be purchased online, at the store, or by calling us at 864-675-0540.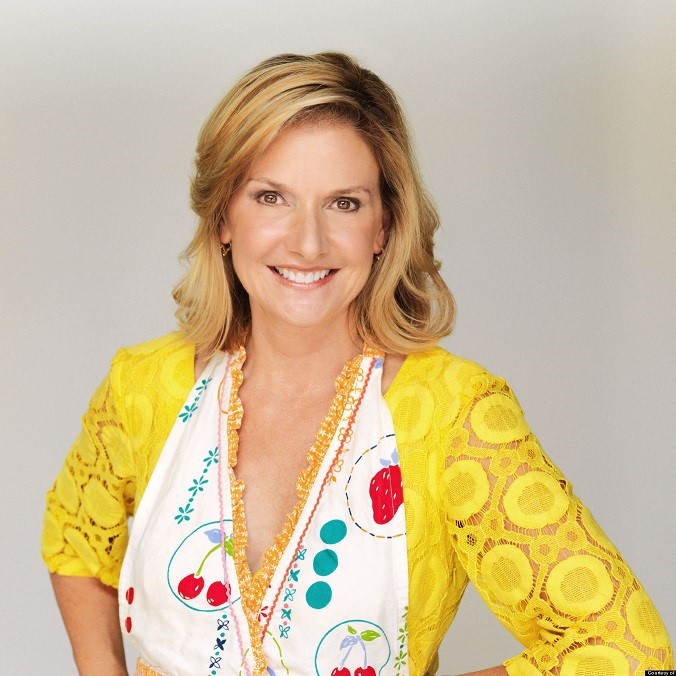 Shark Tank success Kim "Daisy" Nelson will be signing copies of her new cookbook, Daisy Cakes Bakes: Keepsake Recipes for Southern Layer Cakes, Pies, Cookies, and More (Clarkson N. Potter, hardcover, $25.00, a Winter 2018 SIBA Okra Pick), at an in-store signing at Fiction Addiction. This event is free and open to the public, and cake will be served. Books can be purchased online, at the store, or by calling us at 864-675-0540.
| | | | |
| --- | --- | --- | --- |
| June 16th | June 18th | June 30th | July 9th |
| | | | |
| Radney Foster Performance, Reading, & Signing at Fiction Addiction, 4pm, $45 (more info coming soon!) | | | |
November 13th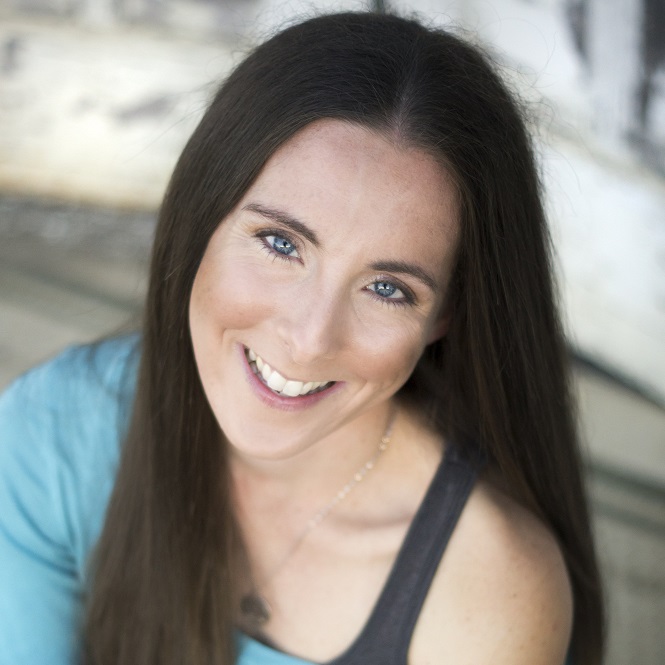 Laura Holt Book Talk & Signing at Fiction Addiction, 6pm, Free (please RSVP) (more info coming soon!)
Fiction Addiction Cookbook Club

Fiction Addiction's Cookbook Club meets monthly.
This month, we will be preparing recipes from and discussing
At the Southern Table with Paula Deen
(Paula Deen Ventures, hardcover, $28.95).
If you're interested in joining our cookbook club, please email us at
info@fiction-addiction.com
or call us at 864-675-0540 for more information or to sign up. You can
preview the club agreement here
.
New Alice's Cottage Products

Drawer Sachets
$8.95

Cutting Board
$14.95

Dryer Sachets
$12.95
We've gotten in new Alice's Cottage merchandise! You already loved our mug mats, tea totes, and potholders -- and your feline friends have gone crazy for our Wine Me Up catnip toys. Now you can add a little extra luxury to your life with these new products: lavender filled drawer sachets, cutting board with cocktail napkins, and lavender dryer sachets. These are sure to be a hit on every occasion, so whether you're going to a housewarming party, need something for mom for Mother's Day, or just want to freshen up your home, be sure to check out these great products.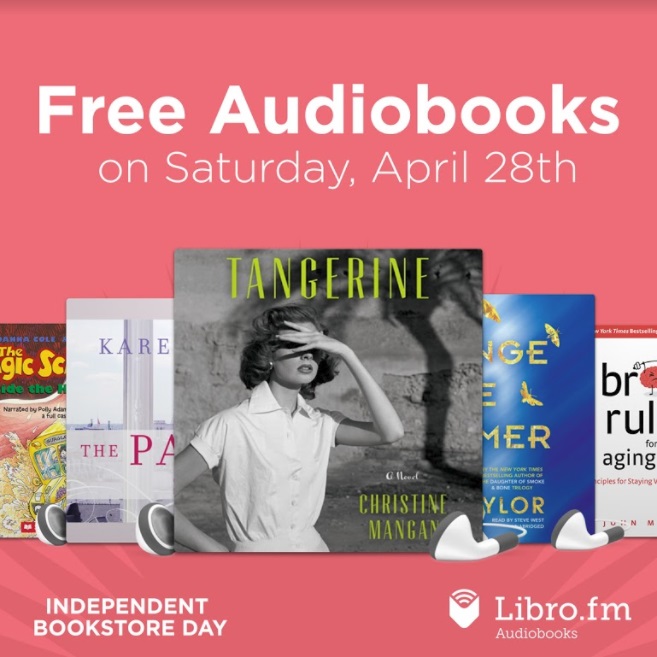 Audiobooks give you the ability to listen to great books, anytime and anywhere. Fiction Addiction has partnered with Libro.fm to offer monthly memberships and a special Independent Bookstore Day offer on Saturday, April 28th, to thank you for your support.
Learn more and share this offer from Fiction Addiction with your friends and family here.
Signed First Editions Club

| | | |
| --- | --- | --- |
| April 2018 | May 2018 | June 2018 |
| | | |
| Hardcover - $27.00 | Hardcover - $27.99 | Hardcover - $28.00 |
Our
Signed First Editions Club
makes it easy to become a collector! We pick great books -- past picks have included a National Book Award Winner and an Edgar Award Winner for Best Novel -- and you get one signed first edition every month. Our picks run the gamut from memoirs to popular fiction, cookbooks to mysteries. All you have to do is provide us with payment information and commit to purchasing at least 10 of the 12 books picked each year. Collect for fun or for profit -- our club members have seen their books increase in value since they purchased them! A club membership also makes a great gift for the book lover in your life.
(Prices are subject to change by the publisher.)
Beach House for Rent by Mary Alice Monroe
When Cara Rutledge rents out her quaint beach house on Isle of Palms to Heather Wyatt for the entire summer, it's a win-win by any standard: Cara's generating income, and Heather has a quiet space in which to work and tend to her pet canaries uninterrupted. It isn't long, however, before both women's idyllic summers are altered irrevocably: the alluring shorebirds -- and the man who rescues them -- begin to draw Heather out of the shell she's cultivated toward a world of adventure, and maybe even love; at the same time, Cara's life reels with sudden tragedy, and she wishes only to return to the beach house that had once been her port amidst life's storms. When Heather refuses to budge from her newfound sanctuary, so begins the unlikeliest of rooming situations.
Gallery - Release Date: 3/27/18 - Format: Paperback - Price: $16.00
The Night the Lights Went Out by Karen White
Merilee Talbot Dunlap's efforts at a new beginning after her divorce aren't helped by an anonymous local blog that dishes about the scandalous events that caused her marriage to fail. But Merilee finds some measure of peace in the cottage she is renting from town matriarch Sugar Prescott, who sees something of herself in Merilee -- something that allows her to open up about her own colorful past. Sugar's stories give Merilee a different perspective on the town and its wealthy school moms, and even on her new friendship with Heather Blackford. In a town like Sweet Apple, where sins and secrets are as likely to be found behind the walls of gated mansions as in the dark woods surrounding Merilee's house, appearance is everything. But just how dangerous that deception can be will shock all three women....
Berkley - Release Date: 3/27/18 - Format: Paperback - Price: $16.00
Miss Julia Raises the Roof by Ann B. Ross
With her husband Sam off on a trip to Europe, Miss Julia reckons it's about time to roll up her sleeves and be of some use to her community. It's then that she hears that the nosy do-gooder Madge Taylor and the new pastor Rucker are embarking on a mission to buy up the vacant house next door to Hazel Marie and establish a group home for wayward teenagers. No stranger to taking in the down-and-out herself, Miss Julia is shocked to learn Madge and the pastor are keeping the project a secret. When Miss Julia and Hazel Marie start investigating, though, they uncover a far less philanthropic plot for the house that even Madge doesn't know about -- one that could change the quiet, peaceful neighborhood forever.
Viking - Release Date: 4/3/18 - Format: Hardcover - Price: $27.00
The Secret to Southern Charm by Kristy Woodson Harvey
After finding out her military husband is missing in action, middle sister Sloane's world crumbles as her worst nightmare comes true. Her mother, Ansley, provides a much-needed respite as she puts her personal life on hold to help Sloane and her grandchildren wade through their new grief-stricken lives. But Ansley's private worry is that secrets from her past will come to light. But when Sloane's sisters, Caroline and Emerson, remind Sloane that no matter what, she promised her husband she would carry on for their young sons, Sloane finds the support and courage she needs to chase her biggest dreams -- and face her deepest fears. Taking a cue from her middle daughter, Ansley takes her own leap of faith and realizes that, after all this time, she might finally be able to have it all.
Gallery - Release Date: 4/3/18 - Format: Paperback - Price: $16.00
Beyond a Darkened Shore by Jessica Leake
The people of Mide have always been safe because of princess Ciara's unearthly ability to control her enemies' minds and actions. But lately a mysterious crow has been appearing to Ciara, whispering warnings of an even darker threat, and she fears this coming evil will destroy not just Éirinn but the entire world. Then the crow leads Ciara to Leif, a young Northman leader. Leif should be Ciara's enemy, but when Ciara discovers that he, too, shares her prophetic visions, she knows he's something more. Leif is mounting an impressive army, and with Ciara's strength in battle, the two might have a chance to save their world. With evil rising around them, they'll do what it takes to defend the land they love...even if it means making the greatest sacrifice of all.
HarperTeen - Release Date: 4/10/18 - Format: Hardcover - Price: $17.99
BirdNote: Chirps, Quirks, and Stories of 100 Birds from the Popular Public Radio Show
Here are the best stories about our avian friends from the public radio show BirdNote, each brief essay illuminating the life, habits, or songs of a particular bird. Why do geese fly in a V-formation? Why are worms so good for you -- if you're a robin? Which bird calls, "Who cooks for you? Who cooks for you-all?" From wrens that nest in cactuses to gulls that have a strange red dot on their bills -- these digestible and fascinating bird stories are a delightful window to the winged world. A foreword by John W. Fitzpatrick, director of the Cornell Lab of Ornithology, and an introduction by Gordon Orians, professor emeritus of biology at the University of Washington, are also included.

Sasquatch - Release Date: 3/20/18 - Format: Hardcover - Price: $22.95
Rocket Men: The Daring Odyssey of Apollo 8 and the Astronauts Who Made Man's First Journey to the Moon by Robert Kurson
By August 1968, the American space program was in danger of failing in its two most important objectives: to land a man on the Moon by President Kennedy's end-of-decade deadline, and to triumph over the Soviets in space. With its back against the wall, NASA made an almost unimaginable leap: It would scrap its usual methodical approach and risk everything on a sudden launch, sending the first men in history to the Moon -- in just four months. In this gripping insider account, Robert Kurson puts the focus on the three astronauts and their families: the commander, Frank Borman, a conflicted man on his final mission; idealistic Jim Lovell, who'd dreamed since boyhood of riding a rocket to the Moon; and Bill Anders, a young nuclear engineer and hotshot fighter pilot making his first space flight.
Penguin Random House - Release Date: 4/3/18 - Format: Hardcover - Price: $28.00
General & Historical Fiction

Varina by Charles Frazier
Her marriage prospects limited, teenage Varina Howell agrees to wed the much-older widower Jefferson Davis, with whom she expects the secure life of a Mississippi landowner. Davis instead pursues a career in politics and is eventually appointed president of the Confederacy, placing Varina at the white-hot center of one of the darkest moments in American history. The Confederacy falling, her marriage in tatters, and the country divided, Varina and her children escape Richmond and travel south on their own, now fugitives. Intimate in its detailed observations of one woman's tragic life and epic in its scope and power, Varina is a novel of an American war and its aftermath. Ultimately, the book is a portrait of a woman who comes to realize that complicity carries consequences.

Signed First Editions Available!
Ecco - Release Date: 4/3/18 - Format: Hardcover - Price: $28.99
Women in Sunlight by Frances Mayes
Kit Raine, an American writer living in Tuscany, is working on a biography of her close friend, a complex woman who continues to cast a shadow on Kit's own life. Her work is waylaid by the arrival of three women, all of whom have launched a recent and spontaneous friendship that will uproot them completely and redirect their lives. Susan, the most adventurous of the three, has enticed them to subvert expectations of staid retirement by taking a lease on a big, beautiful house in Tuscany. Their renewed sense of adventure imbues each of them with a bright sense of bravery, a gusto for life, and a fierce determination to thrive. But how? With Kit's friendship and guidance, the three friends launch themselves into Italian life, pursuing passions long-forgotten -- and with drastic and unforeseeable results.
Crown - Release Date: 4/3/18 - Format: Hardcover - Price: $27.00
Lillian Boxfish Takes a Walk by Kathleen Rooney
She took 1930s New York by storm, working her way up writing copy for R.H. Macy's to become the highest paid advertising woman in the country. Now it's the last night of 1984 and Lillian, 85 years old but just as sharp and savvy as ever, is on her way to a party. It's chilly enough out for her mink coat and Manhattan is grittier now, but the quick-tongued poetess has never been one to scare easily. On a walk that takes her over 10 miles around the city, she meets characters of all kinds while reviewing a life of excitement and adversity, passion and heartbreak, illuminating all the ways New York has changed -- and has not. A love letter to city life in all its guts and grandeur, Lillian Boxfish Takes a Walk paints a portrait of a remarkable woman across the canvas of a changing America.

Picador - Release Date: 4/3/18 - Format: Paperback - Price: $16.00
Mystery, Thriller, & Suspense

To Die But Once by Jacqueline Winspear
During the months following Britain's declaration of war on Germany, Maisie Dobbs investigates the disappearance of a young apprentice working on a hush-hush government contract. As news of the plight of thousands of soldiers stranded on the beaches of France is gradually revealed to the general public, and the threat of invasion rises, another young man beloved by Maisie makes a terrible decision that will change his life forever. Maisie's investigation leads her from the countryside of rural Hampshire to the web of wartime opportunism exploited by one of the London underworld's most powerful men, in a case that serves as a reminder of the inextricable link between money and war. Yet when a final confrontation approaches, she must acknowledge the potential cost to her future -- and the risk of destroying a dream she wants very much to become reality.
Signed First Editions Available!
Harper - Release Date: 3/27/18 - Format: Hardcover - Price: $28.99
Shelf Awareness Email Newsletter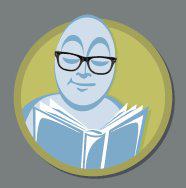 Would you like to learn about even more great books and book-related news? Shelf Awareness sends out a twice-weekly email newsletter filled with book reviews, book lists, author interviews, and more. If you're interested in subscribing to the Shelf Awareness email list, please email us at info@fiction-addiction.com.

Sometimes I Lie by Alice Feeney
I knew I would love this one from the opening lines. Amber Reynolds is in a coma, and sometimes she lies. She can't see, speak, or move, but she can hear and think, though even she doesn't know what is real and what she is dreaming in her comatose state. The story is told from three perspectives: Amber's coma-induced thoughts from the present; her supposedly accurate account of what happened leading up to the accident; and from the diary of a 10-year-old child. I was misled several times in the book -- because I made assumptions to try and make sense of what was happening. These assumptions led to a truly unexpected surprise at the end of the book. Sometimes I Lie reminded me of how I felt after reading Gone Girl more than any of the other books that have been compared to it. Even if you manage to figure out some of the twists and some of the lies, be prepared to really be surprised by the ending.

Flatiron - Release Date: 3/13/18 - Format: Hardcover - Price: $26.99
Paperback - $15.99
| | |
| --- | --- |
| | |
| Hardcover - $28.00 | Paperback - $16.00 |
| | | |
| --- | --- | --- |
| | | |
| Hardcover - $24.99 | Hardcover - $26.95 | Paperback - $15.99 |
Hardcover - $28.99
Tangerine by Christine Mangan
A riveting story of the complexities of love between two college women and the hurt that follows when their lives move on. Told from two perspectives, their hidden desires, dark secrets, manipulations, and murders come together with such pain as both worlds are torn apart, culminating in a sick and twisted end. Richly written, a wonderful journey to Tangier.
Ecco - Release Date: 3/27/18 - Format: Hardcover - Price: $26.99
Conviction by Kelly Loy Gilbert
Conviction is a powerful novel which examines faith, loyalty, and family through the eyes of 16-year-old baseball phenom Braden Raynor. Braden is forced to make decisions that no teenager should have to face when his father, a conservative Christian radio talk show star, is charged with the murder of a policeman. You will be left thinking about this one long after you finish the last page.

Disney-Hyperion - Release Date: 3/13/18 - Format: Paperback - Price: $9.99
| | |
| --- | --- |
| | |
| Paperback - $7.99 | Paperback - $16.00 |
Paperback - $9.99
Volunteer to help us at the store! Our volunteers receive a free "advance reading copy" for every three hours worked, and a 20% discount on all merchandise. If you're interested in volunteering at Fiction Addiction, please email Jill at info@fiction-addiction.com or call 864-675-0540.


Free gift! All customers who spend $50 in one transaction may pick a free ARC from our gift cart!


Thanks for your continued patronage!
Sincerely,
Jill Hendrix, Owner
Fiction Addiction

1175 Woods Crossing Rd. #5

Greenville, SC 29607

864-675-0540