1175 Woods Crossing Rd. #5 Greenville, SC 29607


Store Hours: Mon-Fri 10am-5:30pm, Sat 11am-4pm
April is always an exciting month, with warmer weather and spring finally upon us.
Easter
and
Earth Day
are right around the corner, and it's also
National Poetry Month
! There is definitely lots to celebrate in April.
And don't forget, Screen Free Week is April 29th - May 5th, so it's the perfect time to stock up on some books, sit out in the sun, and unplug.
Have a great month, everyone!
-The Team at Fiction Addiction
I recently moved to the Greenville area and love it. I am a retired clinical social worker. I began working at Fiction Addiction because I love to read. I am an eclectic reader loving fiction, historical fiction, science fiction and recently memoirs and regional literature.
We are excited to introduce Jodi as our newest bookseller. Be sure to give her a warm welcome the next time that you stop in!
Jill's Cat Video of the Month
April is National Poetry Month
Sent by their mother to live with their devout, self-sufficient grandmother in a small Southern town, Maya and her brother, Bailey, endure the ache of abandonment and the prejudice of the local "powhitetrash." At eight years old and back at her mother's side in St. Louis, Maya is attacked by a man many times her age-and has to live with the consequences for a lifetime. Years later, in San Francisco, Maya learns about love for herself and the kindness of others, her own strong spirit, and the ideas of great authors ("I met and fell in love with William Shakespeare") will allow her to be free instead of imprisoned.
Poetic and powerful, I Know Why the Caged Bird Sings is a modern American classic that will touch hearts and change minds for as long as people read.
National Unicorn Day is April 9th!
Stardust and glitter and rainbows, oh my! Did you know that unicorns polish their horns with fairy dust and moonbeams, and that they love looking at their reflections?
Unicorn lovers will be tickled to learn all sorts of "facts" about these beloved mythical creatures in Holly Hatam's (#1 New York Times bestselling illustrator) unique
Mythical Creatures
Are Real
board book. Look for
Dragons are Real
, too!
Celebrate Easter this spring with our fun selection of Easter books!
Last Earth Day, we vowed not to buy another plastic bag for the store. We are still working through our existing supply, but it will eventually run out. If you are overrun with plastic grocery bags at your house, feel free to bring them to us to re-use.
May 2nd, 2019 is the 500th Anniversary of Leonardo da Vinci's Death

He was history's most creative genius. What secrets can he teach us?
The author of the acclaimed bestsellers
Steve Jobs
,
Einstein
, and
Benjamin Franklin
brings Leonardo da Vinci to life in this exciting new biography.
Based on thousands of pages from Leonardo's astonishing notebooks and new discoveries about his life and work, Walter Isaacson weaves a narrative that connects his art to his science. He shows how Leonardo's genius was based on skills we can improve in ourselves, such as passionate curiosity, careful observation, and an imagination so playful that it flirted with fantasy.
He produced the two most famous paintings in history,
The Last Supper
and the
Mona Lisa
. But in his own mind, he was just as much a man of science and technology. With a passion that sometimes became obsessive, he pursued innovative studies of anatomy, fossils, birds, the heart, flying machines, botany, geology, and weaponry. His ability to stand at the crossroads of the humanities and the sciences, made iconic by his drawing of
Vitruvian Man
, made him history's most creative genius.
His creativity, like that of other great innovators, came from having wide-ranging passions. He peeled flesh off the faces of cadavers, drew the muscles that move the lips, and then painted history's most memorable smile. He explored the math of optics, showed how light rays strike the cornea, and produced illusions of changing perspectives in
The Last Supper
. Isaacson also describes how Leonardo's lifelong enthusiasm for staging theatrical productions informed his paintings and inventions.
Leonardo's delight at combining diverse passions remains the ultimate recipe for creativity. So, too, does his ease at being a bit of a misfit: illegitimate, gay, vegetarian, left-handed, easily distracted, and at times heretical. His life should remind us of the importance of instilling, both in ourselves and our children, not just received knowledge but a willingness to question it-to be imaginative and, like talented misfits and rebels in any era, to think different.
If you are unable to make one of our author events, you are welcome to reserve signed copies by contacting us in advance, by email at
info@fiction-addiction.com
or by phone at 864-675-0540. Personalized copies will need to be prepaid.
Ashley Poston in conversation with Beth Revis
: Tuesday, April 2nd, 6pm @ Fiction Addiction, $10
Ashley Poston will be in conversation with fellow young adult author Beth Revis. They will discuss Ashley's new book, The Princess and the Fangirl, and Beth's latest fantasy novel, Give the Dark My Love.

Your

$10 ticket

admits one, and is redeemable for $10 off a purchase the day of the event.

Both authors will be available to sign books after the presentation. Books and tickets can be purchased online, at the store, or by calling us at 864-675-0540.
Anne Keene Military Lunch
: Thursday, April 4th, noon @ the Poinsett Club, $54
Author Anne Keene will be speaking about her new book,
Cloudbuster Nine: The Untold Story of of Ted Williams and the Baseball Team That Helped Win World War II
at a military book talk and signing at the Poinsett Club on Thursday, April 4th at noon. Your $54 ticket admits one to the event, includes lunch, and benefits a military charity. Tickets can be purchased
online
, in store, or by calling Fiction Addiction at 864-675-0540.
Margaret Verble Book Interview and Signing
: Monday, April 8th, 5:30pm @ Fiction Addiction, $29
We are so excited to welcome Pulitzer Prize finalist Margaret Verble to Fiction Addiction on Monday, April 8th from at 5:30pm.

Margaret will be giving an interview with Claire Bateman about her new book,

Cherokee America,

and her Pulitzer Prize finalist,

Maud's Line

, and then will be available to sign books afterwards.

Books and tickets can be purchased online, at the store, or by calling us at 864-675-0540.
Mystery Book Club: Wednesday, April 10th, noon @ Fiction Addiction, $34.97
Sign up for our new mystery bookclub, co-sponsored by our local chapter of Sisters in Crime. The club will meet at Fiction Addiction on the 2nd Wednesday of each month from Noon-1pm. Each quarter will have a different moderator and a different mystery focus.

Vicki Vass Tedeschi

will moderate the first quarter of 2019. Her April selection is Murder for Sale

by Vicki Vass.

Sign up online, in store, or by calling 864-675-0540.
Claire Gibson Author Luncheon
: Monday, April 15th, Noon @ the Poinsett Club, $26
Author Claire Gibson is an "army brat" who moved frequently throughout her childhood, but grew up at West Point, where her father was a professor. Her debut novel,
Beyond the Point
, is a heartfelt story based on her personal experience and those of the servicemembers she interviewed as research for the novel: the experience of four years at a service academy, deciding to serve, dual-military marriages, deployment and the struggle to find purpose in life after a military career. Claire will be speaking about
Beyond the Point
at a military luncheon at the Poinsett Club on Monday, April 15th at noon. Tickets are $26, admit one, and include lunch and a donation to a military charity. Following her talk, Claire will be available to sign books. Books and tickets can be purchased
online
, in store, or by calling Fiction Addiction at 864-675-0540.
William Brown Launch Party
: Saturday, April 13th, 1-3pm @ Fiction Addiction, Free
Life coach William Brown will be celebrating the launch of his new book,
Beyond the Shell
, with a launch party at Fiction Addiction on Saturday, April 13th from 1-3pm. You do not want to miss this event! William will be honoring educators with a number of book giveaways for teachers, there will be a balloon artist for children, and cake and punch will be served. William will be available to take photos and sign books. Photos and videos will be available on social media after the event. Best of all, this event is FREE and open to the public! Books can be purchased online, in-store, or by calling Fiction Addiction at 864-675-0540.
David Burnsworth Launch Party
: Saturday, April 27th, 2-4pm @ Fiction Addiction, Free
We are excited to once again host David Burnsworth for a launch party, in conjunction with Indie Bookstore Day. David will be celebrating the launch of his latest novel,
Caught Up In It
, the latest installment in the Blu Carraway series. This event is free and open to the public, and refreshments will be served. David will be available to sign books at the event. Books can be purchased
online
, in store, or by calling Fiction Addiction at 864-675-0540.
Lydia Fenet Book Talk and Signing
: Thursday, May 2nd, 6:30pm @ Fiction Addiction, $28.61
Managing Director and Global Director of Strategic Partnerships for Christie's Auction House, Lydia Fenet, is ready to help you take charge of not only your career, but your life. Lydia will be hosting a book talk and signing at Fiction Addiction on Thursday, May 2nd at 6:30pm to discuss her new book,
The Most Powerful Woman in the Room is You
. There are two ticket options for this event. The $28.61 ticket admits one, guarantees you a seat at the event, and includes a copy of the book. The $10 ticket admits one, is standing room only, and is redeemable for $10 off a purchase the day of the event. Books and tickets can be purchased
online
, in store, or by calling Fiction Addiction at 864-675-0540.
Mother's Day Panel with Lee Smith, Margaret Rich, Samia Serageldin and Redge Hanes
: Saturday, May 4th, 2pm @ Five Forks Library, FREE
Celebrate mothers everywhere with a Mother's Day panel at the Five Forks library on Saturday, May 4th at 2pm. This panel will feature Lee Smith, Margaret Rich, Samia Serageldin, and Redge Hanes, discussing this anthology of creative nonfiction. This event is FREE and open to the public, but a purchase of
Mothers and Strangers: Essays on Motherhood from the New South
is required to enter the signing line. Books can be purchased at the event,
online
, in store, or by calling Fiction Addiction at 864-675-0540
Mystery Book Club: Wednesday, May 8th, noon @ Fiction Addiction, $34.97
Sign up for our new mystery bookclub, co-sponsored by our local chapter of Sisters in Crime. The club will meet at Fiction Addiction on the 2nd Wednesday of each month from Noon-1pm. Each quarter will have a different moderator and a different mystery focus.

Vicki Vass Tedeschi

will moderate the first quarter of 2019. Her April selection is The Woman in White by

Wilkie Collins

. Sign up online, in store, or by calling 864-675-0540.
Brian Panowich Book Talk & Signing
: Wednesday, May 8th, 6:30pm @ Fiction Addiction, $29
Award winning author Brian Panowich will be hosting a book talk and signing at Fiction Addiction on Wednesday, May 8th, 2019 at 6:30pm to discuss his latest book,
Like Lions
.
After his talk, Brian will be available to sign books. There are two ticket options for this event. The $29 ticket admits one and includes a hardcover copy of
Like Lions
.
The $17 ticket admits one and includes a paperback copy of his first book,
Bull Mountain
. Books and tickets can be purchased
online
, in store, or by calling Fiction Addiction at 864-675-0540.
Lara Prior-Palmer Book Talk and Signing
: Saturday, May 11th, 6:00pm @ Tryon Equestrian Center, FREE
Lara Prior-Palmer was not only the first female to ever win the 1,000-kilometer Mongol Derby in Mongolia, sometimes described as the world's toughest and longest horse race, she was the youngest person to ever finish it at all. Hear her story at a book talk and signing event at the Tryon Equestrian Center on Saturday, May 11th at 6pm. This event is FREE and open to the public - it's one that you don't want to miss. Books are available in store, online, or over the phone at 864-675-0540. Fiction Addiction will also be selling books on-site at the event.
Benjamin Gamble Launch Party
: Wednesday, May 15th, 5-7pm @ Fiction Addiction, Free
South Carolina author Benjamin Gamble will be celebrating the launch of his novel,
Dragons Suck
, at Fiction Addiction on Wednesday, May 15th, from 5-7pm. Benjamin will be available to sign books at the event. This event is free and open to the public, and refreshments will be served. Books can be purchased
online
, in store, or by calling Fiction Addiction at 864-675-0540.
Sharon Bellwood & Cheryl Johnson Upstate Launch Party
: Sunday, May 19th, 2pm @ Fiction Addiction, Free
Author and illustrator duo Sharon Bellwood and Cheryl Johnson will be celebrating the launch of their book
The Friendship Crown
with a launch party at Fiction Addiction on Sunday, May 19th, 2019 at 2pm. The agenda is as follows: Sharon and Cheryl will be hosting a reading of their book and taking questions. There will also be a children's craft, and an opportunity to have your book signed. This event is FREE and open to the public, and refreshments will be served. Books can be purchased online, in store, or by calling Fiction Addiction at 864-675-0540.

Dear Audible,




I feel torn writing this, because we've had so many good times. We've been through so much together. I really mean that. Remember that road trip to Minneapolis, where we drove through the night, and you helped keep me awake? And those early mornings at the gym on the elliptical with the sounds of my favorite authors and stories? I will always cherish those times. I want you to know that.




But there are some things that have been bothering me for a long time. I didn't say anything, because it didn't seem as though there was anything that could be done to change them. After all, you're a part of Amazon, and it wouldn't have been fair for me to think that you could be something that you're not. But then I found someone else, someone who shares so many of the same interests as me. Someone that fits me better than you do.




Don't get me wrong, you're impressive. I can buy almost anything from you guys. At first you were really into books, but then you took on the world, and it seems like that has worked out well for you. But over the years I've found myself wanting something more personal, like a local bookstore, instead of, say, a global mall. I mean, you have algorithms, Audible. Algorithms. I realize that is all fancy and technical, but you give me book recommendations based on a mathematics equation. Libro.fm provides recommendations from real, independent booksellers. Human beings.




And I couldn't shake the fact that by buying from you, I'd be lining the pockets of a handful of wealthy people and stockholders who have, at the bottom line, no interest in supporting the community I live in. Where are they? Do they even read audiobooks? With Libro.fm, I'm able to buy audiobooks through my local bookstore. I'm supporting the business owned by people I actually know and care about. I love my community, and I want to support it.




Audible, it's not you, it's me. Like I said, I couldn't expect you to be anything other than who you are. But Libro.fm gets me, so I'm going to have to say goodbye.




Sincerely,

A Bookstore Supporter
(This letter was first seen on
tattered cover.com)

Signed First Editions Club

| | | |
| --- | --- | --- |
| April 2019 | May 2019 | June 2019 |
| | | |
| Hardcover - $27.99 | Hardcover - $29.00 | Hardcover - $27.00 |
Our Signed First Editions Club makes it easy to become a collector! We pick great books -- past picks have included a National Book Award Winner and an Edgar Award Winner for Best Novel -- and you get one signed first edition every month. Our picks run the gamut from memoirs to popular fiction, cookbooks to mysteries. All you have to do is provide us with payment information and commit to purchasing at least 10 of the 12 books picked each year. Collect for fun or for profit -- our club members have seen their books increase in value since they purchased them! A club membership also makes a great gift for the book lover in your life.
(Prices are subject to change by the publisher.)
General & Historical Fiction

Beach House Reunion
by Mary Alice Monroe
Cara Rutledge returns to her Southern home on the idyllic Isle of Palms. Comforting in its familiarity, it is still rife with painful memories. Only through reconnecting with family, friends, and the rhythms of the lowcountry can Cara release the hold of the past and open herself to the possibility of a new career and love.
Meanwhile, her niece Linnea, a recent college graduate with an uncertain future, leaves her historic home in Charleston, with all its entitlement and expectations, and heads to her aunt's beach house. On the island, she is free to join the turtle team, learn to surf, and fall in love. Remembering the lessons of her beloved grandmother, Lovie, the original "turtle lady," Linnea rediscovers a meaningful purpose to her life and finds the courage she needs to break from tradition.
In "this tender and openhearted novel of familial expectations, new boundaries, and the power of forgiveness" (
Booklist
), three generations of the Rutledge family gather together to find the strength, love, and commitment to break destructive family patterns and to forge new bonds that will endure long beyond one summer reunion.
Gallery Books 2019

- Format: Paperback - Price: $16.99
Miss Julia Takes the Wheel
by Ann B. Ross
When Miss Julia's regular doctor goes on vacation with his wife, leaving a replacement in his stead, Miss Julia is immediately concerned. Never one to miss an opportunity to entertain--or size up--a newcomer, she invites the charming Dr. Don Crawford, and his painfully shy wife, Lauren, to dinner. While Miss Julia and Sam both note Lauren's obvious lack of social skills, it's her friends Hazel Marie and Binkie that pick up on some of Dr. Crawford's less palatable qualities.
Meanwhile, Lloyd has gotten his first car, and LuAnne, fresh off her divorce, has started a job at the local funeral home and is in urgent need of an occupation-appropriate makeover--Miss Julia has enough on her plate. Yet there is just something she can't place about the Crawfords, and she won't rest until she gets to the bottom of it.
As always, hijinks ensue as Ann B. Ross delivers this delightful and entertaining installment,
Miss Julia Takes the Wheel
, in her bestselling Miss Julia series.
The Viking Press 2019

- Format: Hardcover - Price: $27.00
The Editor
by Steven Rowley
After years of trying to make it as a writer in 1990s New York City, James Smale finally sells his novel to an editor at a major publishing house: none other than Jacqueline Kennedy Onassis. Jackie--or Mrs. Onassis, as she's known in the office--has fallen in love with James's candidly autobiographical novel, one that exposes his own dysfunctional family. But when the book's forthcoming publication threatens to unravel already fragile relationships, both within his family and with his partner, James finds that he can't bring himself to finish the manuscript.
Jackie and James develop an unexpected friendship, and she pushes him to write an authentic ending, encouraging him to head home to confront the truth about his relationship with his mother. Then a long-held family secret is revealed, and he realizes his editor may have had a larger plan that goes beyond the page...
From the bestselling author of
Lily and the Octopus
comes a funny, poignant, and highly original novel about an author whose relationship with his very famous book editor will change him forever--both as a writer and a son.
G.P. Putnam's Sons 2019

- Format: Hardcover - Price: $27.00
Varina
by Charles Frazier
Sooner or later, history asks, which side were you on?
In his powerful new novel, Charles Frazier returns to the time and place of Cold Mountain, vividly bringing to life the chaos and devastation of the Civil War.
Her marriage prospects limited, teenage Varina Howell agrees to wed the much-older widower Jefferson Davis, with whom she expects the secure life of a Mississippi landowner. Davis instead pursues a career in politics and is eventually appointed president of the Confederacy, placing Varina at the white-hot center of one of the darkest moments in American history-culpable regardless of her intentions.
The Confederacy falling, her marriage in tatters, and the country divided, Varina and her children escape Richmond, Virginia, and travel south on their own, now fugitives with "bounties on their heads, an entire nation in pursuit."
Intimate in its detailed observations of one woman's tragic life, and epic in its scope and power, Varina is a novel of an American war and its aftermath. Ultimately, the book is a portrait of a woman who comes to realize that complicity carries consequences.
Ecco 2019

- Format: Paperback - Price: $16.99
Hotbox: Inside Catering, the Food World's Riskiest Business
by Matt Lee and Ted Lee
Hotbox reveals the real-life drama behind cavernous event spaces and soaring white tents, where cooking conditions have more in common with a mobile army hospital than a restaurant. Known for their modern take on Southern cooking, the Lee brothers steeped themselves in the catering business for four years, learning the culture from the inside-out. It's a realm where you find eccentric characters, working in extreme conditions, who must produce magical events and instantly adapt when, for instance, the host's toast runs a half-hour too long, a hail storm erupts, or a rolling rack of hundreds of ice cream desserts goes wheels-up.
Whether they're dashing through black-tie fundraisers, celebrity-spotting at a Hamptons cookout, or following a silverware crew at 3:00 a.m. in a warehouse in New Jersey, the Lee brothers guide you on a romp from the inner circle-the elite team of chefs using little more than their wits and Sterno to turn out lamb shanks for eight hundred-to the outer reaches of the industries that facilitate the most dazzling galas. You'll never attend a party-or entertain on your own-in the same way after reading this book.
Henry Holt and Company 2019

- Format: Hardcover - Price: $27.00
The Best Cook in the World: Tales from My Momma's Southern Table
by Rick Bragg
Part cookbook, part memoir,
The Best Cook in the World
is Pulitzer Prize-winner Rick Bragg's loving tribute to the South, his family and, especially, to his extraordinary mother. Here are irresistible stories and recipes from across generations. They come, skillet by skillet, from Bragg's ancestors, from feasts and near famine, from funerals and celebrations, and from a thousand tales of family lore as rich and as sumptuous as the dishes they inspired. Deeply personal and unfailingly mouthwatering,
The Best Cook in the World
is a book to be savored.
Vintage Books 2019

- Format: Paperback - Price: $17.00
The Matriarch: Barbara Bush and the Making of an American Dynasty
by Susan Page
Barbara Pierce Bush was one of the country's most popular and powerful figures, yet her full story has never been told.

The Matriarch tells the riveting tale of a woman who helped define two American presidencies and an entire political era. Written by USA Today's Washington Bureau chief Susan Page, this biography is informed by more than one hundred interviews with Bush friends and family members, hours of conversation with Mrs. Bush herself in the final six months of her life, and access to her diaries that spanned decades. The Matriarch examines not only her public persona but also less well-known aspects of her remarkable life. As a girl in Rye, New York, Barbara Bush weathered criticism of her weight from her mother, barbs that left lifelong scars. As a young wife, she coped with the death of her three-year-old daughter from leukemia, a loss that changed her forever. In middle age, she grappled with depression so serious that she contemplated suicide. And as first the wife and then the mother of American presidents, she made history as the only woman to see - and advise - both her husband and son in the Oval Office.

As with many women of her era, Barbara Bush was routinely underestimated, her contributions often neither recognized nor acknowledged. But she became an astute and trusted political campaign strategist and a beloved First Lady. She invested herself deeply in expanding literacy programs in America, played a critical role in the end of the Cold War, and led the way in demonstrating love and compassion to those with HIV/AIDS. With her cooperation, this book offers Barbara Bush's last words for history - on the evolution of her party, on the role of women, on Donald Trump, and on her family's legacy.

Barbara Bush's accomplishments, struggles, and contributions are many. Now, Susan Page explores them all in The Matriarch, a groundbreaking book certain to cement Barbara Bush as one of the most unique and influential women in American history.

Twelve 2019

- Format: Hardcover - Price: $32.50
Because of the Rabbit
by Cynthia Lord
On the last night of summer, Emma tags along with her game warden father on a routine call. They're supposed to rescue a wild rabbit from a picket fence, but instead they find a little bunny. Emma convinces her father to bring him home for the night.
The next day, Emma starts public school for the very first time after years of being homeschooled. More than anything, Emma wants to make a best friend in school.
But things don't go as planned. On the first day of school, she's paired with a boy named Jack for a project. He can't stay on topic, he speaks out of turn, and he's obsessed with animals. Jack doesn't fit in, and Emma's worried he'll make her stand out.
Emma and Jack bond over her rescue rabbit. But will their new friendship keep Emma from finding the new best friend she's meant to have?
Newbery Honor-winning author Cynthia Lord has written a beautiful and sensitive book about being different and staying true to yourself.
Scholastic Press 2019

- Format: Hardcover - Price: $17.99
Over the Moon
by Natalie Lloyd
Twelve-year-old Mallie knows better than to dream. In Coal Top, you live the story you're given: boys toil in the mines and girls work as servants. Mallie can't bear the idea of that kind of life, but her family is counting on her wages to survive.
It wasn't always this way. Before the Dust came, the people of Coal Top could weave starlight into cloth. They'd wear these dreaming clothes to sleep and wake up with the courage to seek adventure . . . or the peace to heal a broken heart. But now nothing can penetrate Coal Top's blanket of sorrow.
So when Mallie is chosen for a dangerous competition in which daring (and ideally, orphaned) children train flying horses, she jumps at the chance. Maybe she'll change her story. Maybe she'll even find the magic she needs to dream again.
But the situation proves even more dangerous when Mallie uncovers a sinister mystery at the heart of Coal Top's struggles -- a mystery some powerful people will do anything to protect.
Scholastic Press 2019

- Format: Hardcover - Price: $16.99
Diary of an Awesome Friendly Kid: Rowley Jefferson's Journal
by Jeff Kinney
Get ready for a whole new look into Jeff Kinney's Diary of a Wimpy Kid! Introducing the newest Wimpy Kid author-Rowley Jefferson! Rowley's best friend Greg Heffley has been chronicling his middle-school years in thirteen
Diary of a Wimpy Kid
journals . . . and counting. But it's finally time for readers to hear directly from Rowley in a journal of his own. In
Diary of an Awesome Friendly Kid
, Rowley writes about his experiences and agrees to play the role of biographer for Greg along the way. (After all, one day Greg will be rich and famous, and everyone will want to know his life's story.) But Rowley is a poor choice for the job, and his "biography" of Greg is a hilarious mess.
Diary of an Awesome Friendly Kid: Rowley Jefferson's Journal
offers readers a new way to look at the Wimpy world-one fans won't want to miss!
Amulet Books 2019

- Format: Hardcover - Price: $13.99
Sweeping Up the Heart
by Kevin Henkes
(signed copies available!)
Amelia Albright dreams about going to Florida for spring break like everyone else in her class, but her father-a cranky and stubborn English professor-has decided Florida is too much adventure.
Now Amelia is stuck at home with him and her babysitter, the beloved Mrs. O'Brien. The week ahead promises to be boring, until Amelia meets Casey at her neighborhood art studio. Amelia has never been friends with a boy before, and the experience is both fraught and thrilling. When Casey claims to see the spirit of Amelia's mother (who died ten years before), the pair embarks on an altogether different journey in their attempt to find her.
Using crisp, lyrical, literary writing and moments of humor and truth, award-winning author Kevin Henkes deftly captures how it feels to be almost thirteen.
With themes of family, death, grief, creativity, and loyalty, Sweeping Up the Heart is for readers of Kate DiCamillo, Rebecca Stead, Lauren Wolk, Kimberly Brubaker Bradley, and Pam Muñoz Ryan.
Greenwillow Books 2019

- Format: Hardcover - Price: $17.99
The Strangers
by Margaret Peterson Haddix
(signed copies available!)
What makes you you?
The Greystone kids thought they knew. Chess has always been the protector over his younger siblings, Emma loves math, and Finn does what Finn does best-acting silly and being adored. They've been a happy family, just the three of them and their mom.
But everything changes when reports of three kidnapped children reach the Greystone kids, and they're shocked by the startling similarities between themselves and these complete strangers. The other kids share their same first and middle names. They're the same ages. They even have identical birthdays. Who, exactly, are these strangers?
Before Chess, Emma, and Finn can question their mom about it, she takes off on a sudden work trip and leaves them in the care of Ms. Morales and her daughter, Natalie. But puzzling clues left behind lead to complex codes, hidden rooms, and a dangerous secret that will turn their world upside down.
Katherine Tegen Books 2019

- Format: Hardcover - Price: $18.99
When a Tiger Comes to Dinner
by Jessica Olien
A tiger is coming to dinner! Are you ready?
Luckily, this book can help. Ask yourself, do tigers . . .
Like to play a rousing game of Go Fish?
Prefer peanut butter and jelly?
Enjoy wearing party hats?
Whatever you do, be sure to practice your ROAR! for when the tiger arrives!
Balzer & Bray 2019

- Format: Hardcover - Price: $17.99
XL
by Scott Brown
WIll Daughtry is a late bloomer--at least, that's what everyone tells him. On his sixteenth birthday, Will is just shy of five feet, and he is bitterly resigned to being tiny forever. His only comforts are his best friend and stepbrother, Drew (6'3"), and their pal Monica (5'10"), the girl Will's been quietly pining for since fifth grade. Everyone else literally overlooks him. But with them, he feels whole. That is, until things take an unexpected turn, and he realizes he's really and truly on his own.
That's when he starts to grow. And grow fast. Astonishingly fast. For the first time, Will's happy with his stature, and the world's at his feet (for a change). People see him differently; more important, he sees
himself
differently. But the highest heights come with some low, low lows, and his most precious relationships suffer excruciating growing pains. Will has to figure out what to do with himself--and all of this new "himself" he never expected to have.
Alfred A. Knopf 2019

- Format: Hardcover - Price: $17.99
The Last Voyage of Poe Blythe
by Ally Condie
Who do you become when you have nothing left to lose?
There is something Poe Blythe, the seventeen-year-old captain of the Outpost's last mining ship, wants far more than the gold they tear from the Serpentine River.
Revenge.
Poe has vowed to annihilate the river raiders who robbed her of everything two years ago. But as she navigates the treacherous waters of the Serpentine and realizes there might be a traitor among her crew, she must also reckon with who she has become, who she wants to be, and the ways love can change and shape you. Even-and especially-when you think all is lost.
The Red Scrolls of Magic
by Cassandra Clare
All Magnus Bane wanted was a vacation-a lavish trip across Europe with Alec Lightwood, the Shadowhunter who against all odds is finally his boyfriend. But as soon as the pair settles in Paris, an old friend arrives with news about a demon-worshipping cult called the Crimson Hand that is bent on causing chaos around the world. A cult that was apparently founded by Magnus himself. Years ago. As a joke.
Now Magnus and Alec must race across Europe to track down the Crimson Hand and its elusive new leader before the cult can cause any more damage. As if it wasn't bad enough that their romantic getaway has been sidetracked, demons are now dogging their every step, and it is becoming harder to tell friend from foe. As their quest for answers becomes increasingly dire, Magnus and Alec will have to trust each other more than ever-even if it means revealing the secrets they've both been keeping.
The Princess and the Fangirl
by Ashley Poston
Imogen Lovelace is an ordinary fangirl on an impossible mission: save her favorite character, Princess Amara, from being killed off from her favorite franchise,
Starfield.
The problem is, Jessica Stone-the actress who plays Princess Amara-wants nothing more than to leave the intense scrutiny of the fandom behind. If this year's ExcelsiCon isn't her last, she'll consider her career derailed.
When a case of mistaken identity throws look-a-likes Imogen and Jess together, they quickly become enemies. But when the script for the
Starfield
sequel leaks, and all signs point to Jess, she and Imogen must trade places to find the person responsible. That's easier said than done when the girls step into each other's shoes and discover new romantic possibilities, as well as the other side of intense fandom. As these "princesses" race to find the script-leaker, they must rescue themselves from their own expectations, and redefine what it means to live happily ever after.
Through the White Wood
by Jessica Leake
When Katya loses control of her power to freeze, her villagers banish her to the palace of the terrifying Prince Sasha in Kiev. Expecting punishment, she is surprised to find instead that Sasha is just like her-with the ability to summon fire. Sasha offers Katya friendship and the chance to embrace her power rather than fear it.
But outside the walls of Kiev, Sasha's enemies are organizing an army of people bent on taking over the entire world.
Together, Katya's and Sasha's powers are a fearsome weapon. But as their enemies draw nearer, will fire and frost be enough to save the world? Or will Katya and Sasha lose everything they hold dear?
Shelf Awareness Email Newsletter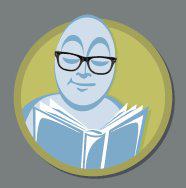 Would you like to learn about even more great books and book-related news? Shelf Awareness sends out a twice-weekly email newsletter filled with book reviews, book lists, author interviews, and more. If you're interested in subscribing to the Shelf Awareness email list, please email us at info@fiction-addiction.com.

The Light Brigade by Kameron Hurley
Starts off as a nice future war story, but quickly takes a right turn into 'Starship Troopers' and 'The Forever War' territory with a little 'All You Need Is Kill' thrown in for good measure. A great read.
Saga Press 2019

- Format: Hardcover - Price: $26.99
Diary of a Dead Man on Leave by David Downing
In The Diary of a Dead Man on Leave, David Downing gives us a peek at small town life in pre-WWII Nazi Germany as told through the eyes of Josef Hofmann, a somewhat world-weary but still committed Communist subversive under orders from Moscow. The unanticipated feelings when Josef finds himself becoming more entwined in the lives of Anna, who runs the boarding house he stays in and her two young sons, cause Josef to question his purpose and goals. When Anna is 'taken' by the Gestapo, things become more even more obscured as Josef tries to balance his role in the resistance and the responsibilities he feels towards Anna and her family. This is a heart-wrenching and visceral story at times, but wonderfully conceived and written, and one that is sure to move you and stay with you long after the reading is complete.
Soho Press

- Format: Hardcover - Price: $27.95
Bad Pick by Linda Lovely
A wonderful escape from reality to fun and frivolity, and, oh yes, it would not be a Brie Hooker novel without murder and mayhem. When some members of the local religious cult barge into Brie's first Goat Yoga class, it's just a matter of time before the bodies start dropping. Brie can't work fast enough to solve this mystery, as she attempts to salvage her reputation... all the while, tending the goats, entertaining two handsome beaus, and renovating Summer Place, her dream B&B. Hang on tight... this ride is going to be bumpy. Lots of rich characters make this such a fun place to be... I love all the references to the upstate! And, Brie, torn between two lovers, finally makes her decision. Will we hear wedding bells in Ms. Lovely's next book? Since this story takes place in the upstate, you must definitely take this book to Myrtle Beach on your summer vacation!
Henery Press 2019

- Format: Paperback - Price: $15.95
Nothing is Forgotten by Peter Golden
In 1964 Michael Daniels (born Mikhail Dainov) runs a small rock-and-roll radio show from his Russian-Jewish grandmother's candy store. He knows little and cares less about his family's hazy past until his grandmother is assasinated in the candy store. As Michael investigates, he soon understands why Faulkner wrote 'The past is never dead. It's not even past.'
Atria Books 2019

- Format: Paperback - Price: $17.00
Tomorrow's Bread
by Anna Jean Mayhew
Mayhew's novel takes place in the 1960s when the city of Charlotte, NC, is buying out properties in the downtown African-American neighborhood of Brooklyn. The impact of the loss of neighborhood is devastating to its residents. Mayhew has a lot to say in this novel, and she says it well. I will never look at downtown Charlotte in the same way again. One of the best novels I've read so far this year!
Kensington 2019

- Format: Paperback - Price: $15.95
I Miss You When I Blink by Mary Laura Philpott
I don't usually read a book of essays, but Mary Laura Philpott's book I Miss You When I Blink had just the right touch of humor and honesty to appeal to me. Philpott's candid reflections on her life will mirror what many women see in their own. Her take on marriage, kids, career choices and her own perfectionist tendencies is guaranteed to make you laugh out loud.

Atria Books 2019

- Format: Hardcover - Price: $26.00
The Honey Bus: A Memoir of Loss, Courage and a Girl Saved by Bees by Meredith May
I must admit I'm terrified of bees, but I took the plunge into Meredith May's memoir anyway. Her account of growing up with her beekeeping grandfather is excellent. After her parents' marriage falls apart, Meredith, her brother and mother move in with her grandparents. Her mom, dealing with her own emotional problems, is mostly absent from Meredith's life. Helping her grandfather with his bees, Meredith learns a lot about the order of life and what to do when things don't go as expected. A must-read for fans of Educated and Southern Discomfort.
Park Row Books 2019

- Format: Hardcover - Price: $24.99
Caterpillar Summer by Gillian McDunn
Caterpillar Summer is a heartwarming novel about a brother, Chicken, who has special needs and a sister, Cat, who tries too hard to protect him. Cat's and Chicken's mom works long hours since their dad died. Although Cat is just in fifth grade, she tries to fill in as a part-time mom for Chicken. An unexpected visit with their grandparents, whom they have never met, teaches Cat a lot about being a kid and reveals a lot about her mom that she never knew before. A wonderful debut novel!
Bloomsbury USA Children's Books 2019

- Format: Hardcover - Price: $16.99
Lost Roses by Martha Hall Kelly
Lost Roses is a prequel to Lilac Girls. It tells the story of Eliza Ferriday, mother of Caroline, and her efforts to help the aristocratic Russians who suffer and flee their country during WWI. Lost Roses also follows the plight of Sofya, who is born into privilege and related to the czar, and Varinka, a Russian peasant, who makes choices that seriously affect Sofya and her family. This book increased my understanding of the circumstances around WWI and had an entertaining storyline. You could easily enjoy this book without having read Lilac Girls.
Ballantine Books 2019

- Format: Hardcover - Price: $28.00
Beyond the Point by Claire Gibson
A poignant story of life at West Point and beyond for females. The athletes at West Point are from many different walks of life. This book focuses on the women's basketball team and paints a troubled picture of the pressure and discrimination that exists. I was particularly interested as I have several friends with daughters who recently graduated from West Point. This book is probably far too close to reality to make anyone comfortable, but an enlightening and compelling read.
William Morrow 2019

- Format: Paperback - Price: $15.99
The Girl He Used to Know by Tracey Garvis Graves
Annika is a beautiful girl who doesn't really fit in and never has. Alone for the first time away at college she is adrift. Jonathan is an older student who made a big mistake at his last school, but is basically a decent hardworking young man. Their paths intersect at chess club and neither one will ever be the same. The book captures the couple in college and then in their adult lives after a chance encounter. I don't want to say much about the plot and spoil it for readers, but you follow these two on a path you would never imagine. I think the ending is perfect - it's not magical but doused in the reality of life. The journey these characters take will engage even the most cynical readers, both with challenges and dreams and struggling with how they intersect. With the huge awareness of the autism spectrum I see a real identification with Annika, and the people who love her.
St. Martin's Press 2019

- Format: Hardcover - Price: $26.99
Come Sundown by Nora Roberts
A saga spanning almost three generations of a family and their journey from a small ranch to a ranching and resort dynasty. The bucolic natural setting is disrupted by the presence of pure evil. Roberts does an amazing job of making the behavior of an evil doer real enough to give you chills. The segues between the generations are smooth and though you have a main character in Bo, daughter who now runs the resort, her brothers are prominent and you will engage in them as well. Don't confuse this with a romance novel, there is plenty of romance, but this is pure thriller!
St. Martin's Griffin 2019

- Format: Paperback - Price: $8.99
It's Always the Husband by Michele Campbell
Spanning more than 20 years, this brilliantly delivered but complicated plot tells the story of love and friendship and lies and deceit. This fast paced and gripping tangled web threatens the lives of three college roommates who've grown into responsible adults... or have they? It's always the husband, right? Or is it???
St. Martin's Press 2019

- Format: Paperback - Price: $9.99
My Husband's Wife by Jane Corry
Lies, lots of lies... big ones, little ones. They all seem to take on a life of their own. They grow, they become out-of-hand. One lie covers another. A compellingly honest story about so many lies and about secrets that should stay hidden but don't and the guilt associated with them. Flawed characters and their lies and secrets all contribute to this thrilling debut about parenting, love, marriage, greed, guilt and trying to do the right thing. This is truly an interesting look at 'what ifs'. Every action has a definite reaction and this book is full of consequences based on some of the decisions made by the main characters.
Penguin Books 2019

- Format: Paperback - Price: $9.99
Redemption Point by Candice Fox
If you liked Crimson Lake, you will love Redemption Point even more. If you haven't read Crimson Lake then you are really missing a terrific new crime writer. You have never met two more eccentric, damaged and likeable characters than Amanda Pharrell and Ted Conkaffey. Amanda spent 10 years in prison for killing a classmate when she was a teen. She readily accepted her sentence because while killing the person she did was an accident, she did mean to kill someone else. Ted is a disgraced ex-policeman who is still trying to get over being accused of the brutal rape and beating of a 13 year old girl. Until the real culprit is caught he will always be the most hated man in Australia but he has no energy or desire to try and find who really attacked her as he is content to just hide out in a distant remote area of Australia and try to forget about all he lost and at the same time help Amanda with her detective work. In Redemption Point Amanda is hired by the father of one of two people killed execution style in a bar because he doesn't trust the police. Ted is helping her when the father of his supposed rape victim (who still thinks Ted could be guilty) shows up and forces him to start reliving some of the past, in the hopes of finding the real perpetrator. Candace Fox brings her characters to life in such a way that you even like the ones who should be unlikeable. And the setting in Cairns, complete with alligators, wetlands, and tropic heat just helps add to the intensity of the fabulous story.
Forge Books 2019

- Format: Hardcover - Price: $25.99
Lights All Night Long by Lydia Fitzpatrick
Ilya and his older brother Vladimir could not be more opposite. Vladimir is a poor student, gets in trouble constantly and eventually turns to drugs. Ilya is brilliant, has a true gift for language, and with the mentoring of a special teacher he has blossomed. But, they both have the same dream - to get out of their small bleak and depressing mining town in remote Russia and go to the US. Ilya idolizes his older brother while at the same time knowing he should not let his bad ways affect his chances of winning a chance in an exchange program. Ilya's dream eventually comes true and he goes to America to live with a family in a small town in LA. The excitement of this achievement is dampened by the fact that Vladimir after almost dying from drugs, and losing a leg to gangrene, is arrested for the murder of three young women. The plot is driven by the mystery of the murders and Ilya's determination to try and prove his brother's innocence while at the same time assimilating into the life of a high school student in America. Lights All Night Long is a beautiful, sad, compelling and totally mesmerizing coming of age story. It paints such a bleak picture of life in the small Russian town that it is no wonder that people will do anything to try and survive, and to achieve the ultimate dream of coming to America. It is also a story of drugs, and how they harm even those who don't use them. But most of all it is a story of family and love and forgiveness.
Penguin Press 2019

- Format: Hardcover - Price: $27.00
Save Me From Dangerous Men by S. A. Lelchuk
Move over Jack Reacher, Nikki Griffin is on the job. Like Reacher, Nikki doesn't go looking for trouble. She owns a bookstore and loves to help customers find just the right book and loves to banter about book trivia with the groups that meet at her store. However, she has a dark past and can't just stand by and watch women be abused when she is smart enough, strong enough and fierce enough to convince the men in their lives that she is their worst nightmare and they need to get lost, permanently. Her reputation as a fixer has gotten around and when she reluctantly accepts a job to follow a woman suspected of corporate espionage, Nikki encounters some truly dangerous men. Murder and mayhem follow Nikki as she attempts to unravel a mystery beyond her comprehension and get justice for a women who she could not protect... Intelligently written and fast paced, I dug into this book, couldn't read it fast enough, and then didn't want it to end.
Flatiron 2019

- Format: Hardcover - Price: $27.99
The Good Detective by John McMahon
Detective P.T. Marsh was a rising star on the Mason Falls, Ga. Police force until his wife and young son were killed in a tragic accident the previous year. Since then he has barely functioned in his job because of his heavy drinking. When a man who is the main suspect in the horrific death of a young black boy is found murdered in his home, P.T. Is finally snapped out of his drunken daze and is determined to find out who is behind Kendrick's death. He is forced to get his act together and do it quickly while he still has his job because not only was he at the man's house the night he died, but he beat him up and can't remember anything else other than he was pretty sure he was alive when he left. Racial strife, dirty cops and evil perpetrated by a mysterious secret order for over 150 years all go together to make this one of the best stories with a southern setting that I have read since I read the last Greg Isles.
Putnam 2019

- Format: Hardcover - Price: $27.00
The War on Normal People: The Truth About America's Disappearing Jobs and Why Universal Basic Income Is Our Future by Andrew Yang
I feel this book, more than Hillbilly Elegy, does a great job of explaining the liberal/heartland disconnect and the anger and frustration that gave rise to Trump. Andrew does a great job of examining what's going on in current America and where technological change is taking us. I'm not as sanguine that the problems are as easily fixed as he proposes, however.
Hachette Book Group 2019

- Format: Paperback - Price: $16.99
Loonshots: How to Nurture the Crazy Ideas That Win Wars, Cure Diseases, and Transform Industries by Safi Bahcall
Malcolm Gladwell meets Bill Nye in this fabulous business book that will also appeal to Steven Johnson history fans. Who would have thought physics would have any application to creativity or that I would devour such a book in one sitting?Safi Bachall has done an amazing job with his first book and I look forward to more to come.
St. Martin's Press 2019

- Format: Hardcover - Price: $29.99
From the Mixed-Up Files of Mrs. Basil E. Frankweiler: Special Edition by E. L. Konigsburg
My favorite book from my childhood.
Simon & Schuster 2019

- Format: Paperback - Price: $9.99
The Deals That Made the World: Reckless Ambition, Backroom Negotiations, and the Hidden Truths of Business by Jacques Peretti
I was surprised by how much I liked this book. Peretti has a unique lens through which he explains many modern trends and where he sees the world going in the future. His work is as readable as that of Michael Lewis and I learned a lot of surprising tidbits I hadn't before heard.
William Morrow 2019

- Format: Paperback - Price: $17.99
The Sun Is Also a Star by Nicola Yoon
Natasha knows from experience that dreams will get you nowhere, so she keeps herself well-grounded. Even when she's hours away from being deported with her family back to Jamaica. Daniel is a poet at heart, a romantic who believes in fate and destiny, so when he sees a girl standing out from the crowd, he doesn't think twice about ditching his parent-sanctioned college interview to go after her. A series of coincidences have them meeting several times, but is it enough to convince Natasha to believe in the meant-to-be future that Daniel sees? I loved Yoon's gorgeous writing and couldn't help falling in love with the characters myself.
Ember 2019
- Format: Paperback - Price: $12.99
Shout by Laurie Halse Anderson
This memoir in verse contains so many beautiful and heartbreaking moments. It is comprised of Anderson's life, including events that led to her well-known and award-winning stories and how those stories (especially Speak) have affected herself and her readers even 20 years after publication. Her reflections, even the heartbreaking ones, are captured beautifully in her poems, making this inspirational book one that is sure to be treasured by anyone who is desperate to have their own voice.
Viking Books for Young Readers 2019
- Format: Hardcover - Price: $17.99
The Wonderful Things You Will Be by Emily Winfield Martin
This is a sweet book about the dreams parents have for their children. Martin's signature illustrations and rhythmic verse will appeal to kids and adults. This would make a great baby shower, grandparent, or even graduation gift.
Random House Books for Young Readers 2019
- Format: Hardcover - Price: $24.99
Things I'm Seeing Without You by Peter Bognanni
Tess is having a hard time dealing with her boyfriend Jonah's death; even though they only met in person once, they've shared so much of themselves through online messages and texts. Or so Tess thinks. When she finds out that Jonah wasn't always who she thought he was, she has to come to terms with their relationship and his death in a whole new way. This book is a testament to the power of grief and young love and how pervasive it can be in our lives.
Penguin Books 2019
- Format: Paperback - Price: $10.99
A Gentleman in Moscow
by Amor Towles
This is a very well written piece of literature. The story is set at the end of the 19th century in Russia at a time when Russia was in the throws of an impending revolution. This is an underlying theme of the book as the main character and others cope with the changes their world places on them, their values and personas. The main character uses his intelligence, knowledge and values to create an enriched life for himself despite being sentenced to life in an exclusive hotel he once was able to enjoy the luxuries of as a wealthy member of the aristocracy. The story is rich in description and the reader privately cheers at the conclusion of the story. A memorable read!
Penguin Books 2019

- Format: Paperback - Price: $17.00
Volunteer to help us at the store! Our volunteers receive a free "advance reading copy" for every three hours worked, and a 20% discount on all merchandise. If you're interested in volunteering at Fiction Addiction, please email Jill at info@fiction-addiction.com or call 864-675-0540.


Free gift! All customers who spend $50 in one transaction may pick a free ARC from our gift cart!


Thanks for your continued patronage!
Sincerely,
Jill Hendrix, Owner
Fiction Addiction

1175 Woods Crossing Rd. #5

Greenville, SC 29607

864-675-0540