1175 Woods Crossing Rd. #5 Greenville, SC 29607


Store Hours: Mon-Fri 10am-5:30pm, Sat 11am-4pm
It's going to be a busy fall! School starts soon so make sure to bring us your required reading lists.
We just announced that we will be hosting
Nicholas Sparks
again on October 19th (YEAH!). If you are interested in helping us out as a volunteer for the event, please let us know.
We are also looking for schools interested in hosting some of our fabulous
ReadUp
YA and MG authors that same day, October 19th. So, teachers/principals/PTA please get in touch to see the list of available authors. Some of the authors require an honorarium or a book purchase but others are completely free.
If you have teens and tweens in town make sure to sign up for the
ReadUp Greenville festival at the Peace Center on October 20th.

Each month, we'll feature a discounted book. These deals are only good through the end of the current month, and quantities are limited, so get yours today!

This month's deal is Cruising Through Life: A Memoir by Alice Latimer (RSE Publishing, paperback, now $12.74), the inspiring story of a woman who lived through some of the most challenging times in American history, overcame polio, and experienced over 100 countries.
You can get 25% off the original cover price of $16.99 on this book through August 31st!

Upcoming Events

If you are unable to make one of our author events, you are welcome to reserve signed copies by contacting us in advance, by email at
info@fiction-addiction.com
or by phone at 864-675-0540. Personalized copies will need to be prepaid.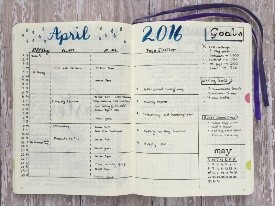 Organize your life with bullet journaling, the analog planner system for the digital age. Whether you're an organization-lover looking to increase your productivity, or a creative person looking for the ability to have complete freedom over how you organize your life, bullet journaling is perfect for you. Tickets to this event are $25, and redeemable on your purchase of supplies.
Sign up for our Mystery Bookclub, co-sponsored by our local chapter of Sisters in Crime. The club will continue to meet at Fiction Addiction on the 2nd Wednesday of each month, but note the changed time. Q3's club will discuss cozy mysteries and will be moderated by
Sally Handley
.
*Note:
Membership
is $27.55 per person and includes the remaining two months' book selections:
Second Bloom
by Sally Handley (August 8th), and
And Then There Were None
by Agatha Christie (September 12th). Sign up
online
, at the store, or by calling us at 864-675-0540.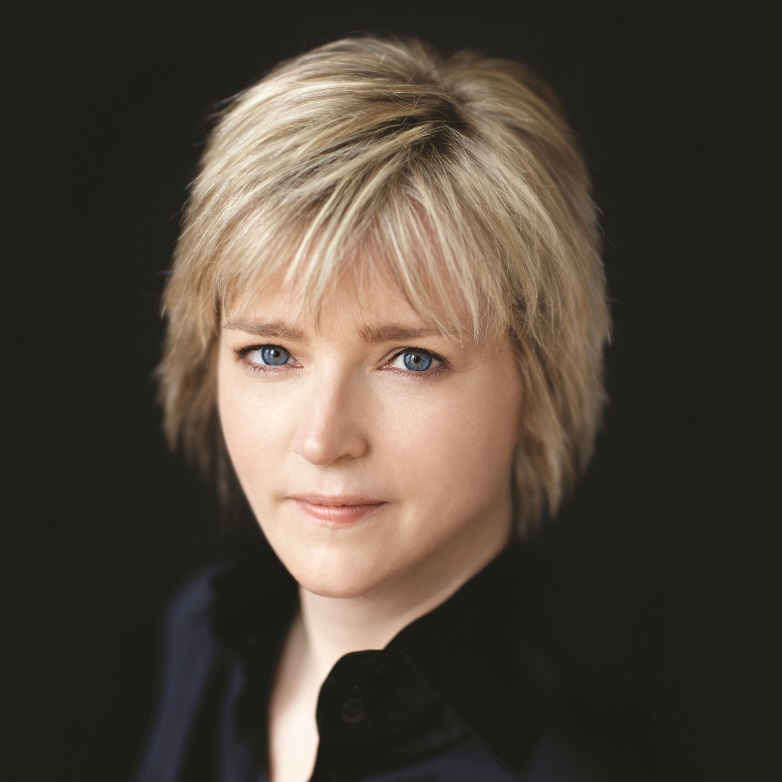 New York Times
bestselling author
Karin Slaughter
will be discussing her latest book,
Pieces of Her
at Fiction Addiction. There are two ticket options for this event.
The
$30 ticket
guarantees a seat at the event, and includes a copy of
Pieces of Her
. The
$10 ticket
is standing room only, and is redeemable for $10 off of your purchase.
Tickets and books can be purchased
online
, at the store, or by calling us at 864-675-0540.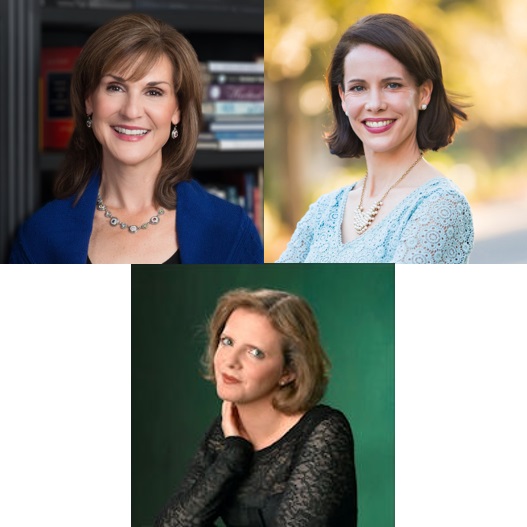 Book Your Lunch with bestselling authors
Karen White, Beatriz Williams, AND Lauren Willig
at the Greenville Country Club (239 Byrd Blvd). The authors will be speaking about the novel that they have written together,
The Glass Ocean
(William Morrow, hardcover, $26.99), as well as signing copies. Tickets to this event are $55, and include lunch and a copy of
The Glass Ocean
. Please note that due to the Labor Day holiday and the requirements of the venue we will stop selling tickets after Wednesday, August 29th. Tickets and books can be purchased
online
, at the store, or by calling us at 864-675-0540.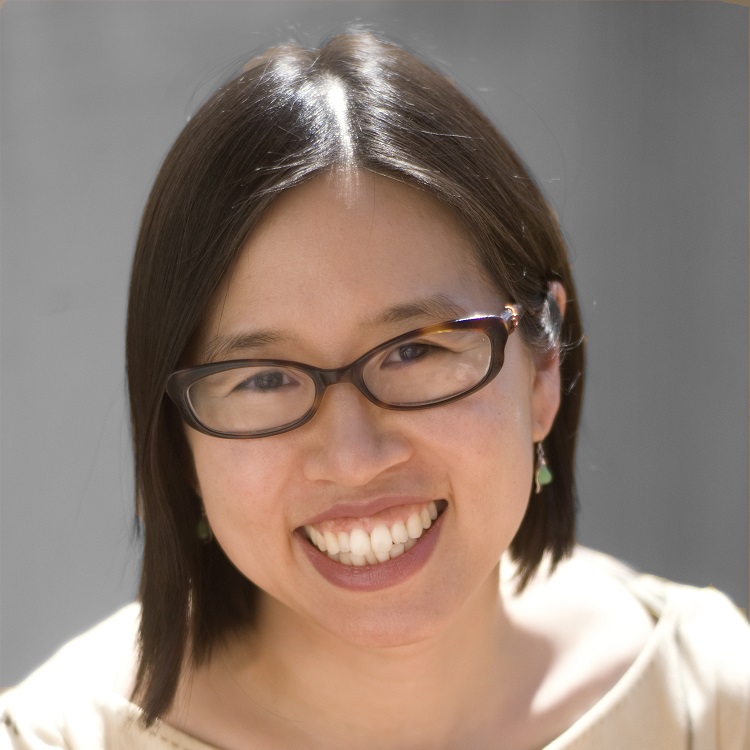 Join Fiction Addiction at a FREE children's event with bestselling author and illustrator Grace Lin in celebration of her new picture book,
A Big Mooncake for Little Star
, at a book talk and signing at the Five Forks Library. This event is free, but a book purchase is required to join the signing line. B
ooks can be purchased on site at the event,
online
, at the store, or by calling us at 864-675-0540.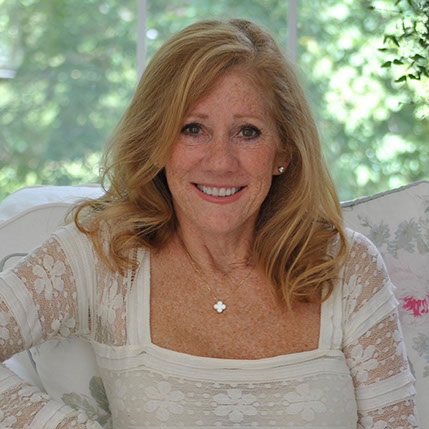 Bestselling author
Lisa Patton
will be celebrating the launch of her fourth novel,
Rush
, with a book talk and signing at Fiction Addiction. There are two ticket options for this event.
The
$29 ticket
admits one, includes a copy of
Rush
,
and guarantees a seat at the event. The
$10 ticket
is standing room only, and is redeemable for $10 off any purchase at the event.
Books and tickets can be purchased
online
, at the store, or by calling us at 864-675-0540.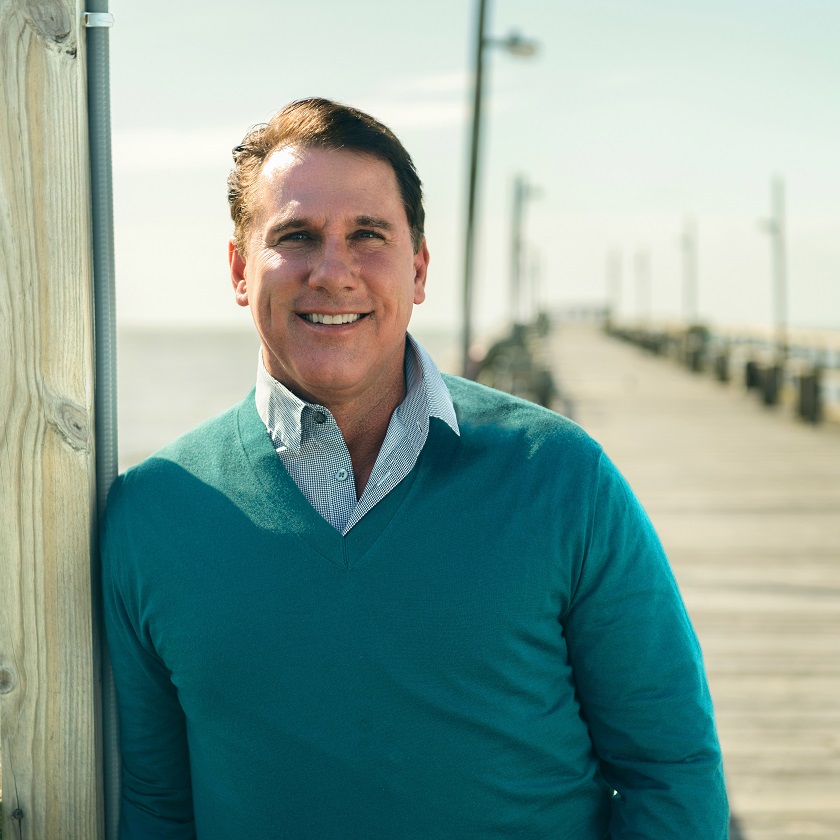 Nicholas Sparks Book Signing: Friday, October 19th, 5pm @ Fiction Addiction, TICKETS REQUIRED
Bestselling author
Nicholas Sparks
will be at Fiction Addiction to sign copies of his latest book,
Every Breath
.
Mr. Sparks will only sign books purchased from Fiction Addiction (no outside books allowed).
Pre-orders
are strongly recommended to ensure availability. Each copy of Every Breath to be signed must be accompanied by a signing ticket. Signing tickets are free, but only available with a
purchase of Every Breath
from Fiction Addiction. Event books/signing tickets must be picked up from the store after the book releases on October 16th or at the event itself as there will not be time to mail them prior to the event. If you prefer a
large print book
or an
audiobook
, just note in the Comments field of your order that you are attending the event and need a signing ticket.
Those who cannot make the event can
pre-order signed books
to be picked up at the store after the event or shipped. These copies may be signed on a tipped-in page.
Mr. Sparks will sign his name only; no personalizations. Please note that Mr. Sparks will only sign copies of Every Breath; no backlist.
Books and tickets can be purchased
online
, at the store, or by calling us at 864-675-0540.
Read Up, Greenville is an annual celebration of Young Adult and Middle Grades books and authors. By bringing teens in close contact with 20+ authors through book signings, panels and interactive events, the festival will encourage youth to continue their love for reading and hopefully encourage non-readers to become readers. This year's keynotes include Angie Thomas ( The Hate U Give) and Brendan Reichs and Ally Condie (co-authors of The Darkdeep). Other announced authors include: Dhonielle Clayton, Emily Martin, Gwenda Bond, Hope Larson, Jessica Leake, Lauren Gibaldi, Makiia Lucier, McCall Hoyle, and Tiffany Jackson.

Sign up for Cookbook Club!
Fiction Addiction's Cookbook Club is currently on hiatus for the remainder of the year. Sign up for our January club today!
Are you interested in Libro.fm but reluctant to try audiobooks? Check out this playlist of FREE audiobook excerpts and samplers, including a handful of listening options at no charge, ranging from chapter excerpts from new releases to sampler collections.
To sign up for Libro.fm and start listening to these free reads, simply go to Libro.fm/fictionaddiction, click Sign Up in the upper right-hand corner, and create your account. You can choose to purchase individual audiobooks or sign up for a membership. Download the free Libro.fm app (iOS or Android), and start listening!
Signed First Editions Club

| | |
| --- | --- |
| August 2018 | September 2018 |
| | |
| Hardcover - $26.99 | Hardcover - $29.95 |
Our
Signed First Editions Club
makes it easy to become a collector! We pick great books -- past picks have included a National Book Award Winner and an Edgar Award Winner for Best Novel -- and you get one signed first edition every month. Our picks run the gamut from memoirs to popular fiction, cookbooks to mysteries. All you have to do is provide us with payment information and commit to purchasing at least 10 of the 12 books picked each year. Collect for fun or for profit -- our club members have seen their books increase in value since they purchased them! A club membership also makes a great gift for the book lover in your life.
(Prices are subject to change by the publisher.)
General & Historical Fiction

Mary B: A Novel: An untold story of Pride and Prejudice
by Katherine J. Chen
I will tell you the story of how I knew myself to be plain and therefore devoid of the one virtue which it behooves every woman to have.
What is to be done with Mary Bennet? She possesses neither the beauty of her eldest sister, Jane, nor the high-spirited wit of second-born Lizzy. Even compared to her frivolous younger siblings, Kitty and Lydia, Mary knows she is lacking in the ways that matter for single, not-so-well-to-do women in nineteenth-century England who must secure their futures through the finding of a husband. As her sisters wed, one by one, Mary pictures herself growing old, a spinster with no estate to run or children to mind, dependent on the charity of others. At least she has the silent rebellion and secret pleasures of reading and writing to keep her company.
But even her fictional creations are no match for the scandal, tragedy, and romance that eventually visit Mary's own life. In
Mary B,
readers are transported beyond the center of the ballroom to discover that wallflowers are sometimes the most intriguing guests at the party. Beneath Mary's plain appearance and bookish demeanor simmers an inner life brimming with passion, humor, and imagination-and a voice that demands to be heard.
Penguin Random House - Release Date: 7/24/18 - Format: Hardcover - Price: $27.00
Tailspin by Sandra Brown
-
Signed copies available!
Rye Mallett, a fearless "freight dog" pilot charged with flying cargo to far-flung locations, is often rough-spoken and all business, but soft on regulations when they get in the way of meeting a deadline. But he does have a rock-solid reputation: he will fly in the foulest weather, day or night, and deliver the goods safely to their destination. So when Rye is asked to fly into a completely fogbound northern Georgia town and deliver a mysterious black box to a Dr. Lambert, he doesn't ask questions.
As Rye's plane nears the isolated landing strip, more trouble than inclement weather awaits him. He is greeted first by a sabotage attempt on his plane that causes him to crash land, and then by Dr. Brynn O'Neal, who claims she was sent for the box in Dr. Lambert's stead. Despite Rye's "no-involvement" policy when it comes to other people's problems, he finds himself irresistibly drawn to the intrigue surrounding his cargo . . . and to the mysterious and alluring Brynn.
Soon Rye and Brynn are in a treacherous forty-eight-hour race to deliver the box before time runs out. With everyone from law enforcement officials to hired thugs hot on their heels, they must learn to trust each other so they can protect their valuable cargo from those who would kill for it.
Grand Central Publishing - Format: Hardcover - Price: $28.00
To Be Where You Are by Jan Karon
-
Signed copies available!
Wounds heal, bonds grow stronger, and celebrations continue...Welcome back to beloved Mitford.


After twelve years of wrestling with the conflicts of retirement, Father Tim Kavanagh realizes he doesn't need a steady job to prove himself. Then he's given one. As for what it proves, heaven only knows.
Millions of Karon fans will be thrilled that it's life as usual in the wildly popular Mitford series: A beloved town character lands a front-page obituary, but who was it, exactly, who died? And what about the former mayor, born the year Lindbergh landed in Paris, who's still running for office? All this, of course, is but a feather on the wind compared to Muse editor J.C. Hogan's desperate attempts to find a cure for his marital woes. Will it be high-def TV or his pork-chop marinade? In fiction, as in real life, there are no guarantees.
Twenty minutes from Mitford at Meadowgate Farm, newlyweds Dooley and Lace Kavanagh face a crisis that devastates their bank account and impacts their family vet practice. But there is still a lot to celebrate, as their adopted son, Jack, looks forward to the most important day of his life-with great cooking, country music, and lots of people who love him. Happily, it will also be a day when the terrible wound in Dooley's biological family begins to heal because of a game-let's just call it a miracle-that breaks all the rules.
In
To Be Where You Are
, Jan Karon weaves together the richly comic and compelling lives of two Kavanagh families, and a cast of characters that readers around the world now love like kin.
G.P. Putnam's Sons - Release Date: 8/7/18 - Format: Paperback - Price: $16.00
The Hidden Light of Northern Fires by Daren Wang
Mary Willis has always been an outcast, an abolitionist in a town of bounty hunters and anti-Union farmers. After college, she dreams of exploring the country, but is obligated to take over the household duties and management of her family's farm, while her brother Leander avoids his own responsibilities. Helping runaways is the only thing that makes her life in Town Line bearable.
When escaped slave Joe Bell collapses in her father's barn, Mary is determined to help him cross to freedom in nearby Canada. But the wounded fugitive is haunted by his vengeful owner, who relentlessly hunts him up and down the country, and his sister, still trapped as a slave in the South.
As the countryside is riled by the drumbeat of civil war, rebels and soldiers from both sides bring intrigue and violence of the brutal war to the town and the farm, and threaten to destroy all that Mary loves.
Picador - Release Date: 8/14/18 - Format: Paperback - Price: $16.00
The Dark Side of Town: A Mystery
Undercover agent Fia McKee returns in The Dark Side of Town, another thrilling mystery by Sasscer Hill and set in the seamy underbelly of horse racing

.
Fia McKee, now officially employed by the Thoroughbred Racing Protective Bureau (TPRB), is sent undercover to Saratoga Racetrack to investigate Mars Pizutti, a racehorse trainer whose horses' wins are suspiciously lucky-and lucrative. Fia's bosses believe Pizutti's success is based on illegal drugs and deceitful methods, and they want Fia to work inside his barn to ferret out the truth.
But after witnessing the tragic and inexplicable suicide of a jockey, Fia discovers the rider's death is only the tip on an iceberg involving the mob, a crooked racing hedge fund, and threats to the lives of another jockey and his young sister. Fia must find out who's connected to who, and what shadowy forces are at play before someone else dies.
Minotaur - Format: Hardcover - Price: $26.99
Walking to Listen: 4,000 Miles Across America, One Story at a Time
A memoir of one young man's coming-of-age on a cross-country trek-told through the stories of the people of all ages, races, and inclinations he meets along the highways of America.


At twenty-three, Andrew Forsthoefel walked out the back door of his home in Chadds Ford, Pennsylvania, with a backpack, an audio recorder, his copies of Whitman and Rilke, and a sign that read walking to listen. He had just graduated from Middlebury College and was ready to begin his adult life, but he didn't know how. So he decided he'd walk. And listen. It would be a cross-country quest for guidance, and everyone he met would be his guide.
Walking toward the Pacific, he faced an Appalachian winter and a Mojave summer. He met beasts inside: fear, loneliness, doubt. But he also encountered incredible kindness from strangers. Thousands shared their stories with him, sometimes confiding their prejudices, too. Often he didn't know how to respond. How to find unity in diversity? How to stay connected, even as fear works to tear us apart? He listened for answers to these questions, and to the existential questions every human must face, and began to find that the answer might be in listening itself.
Ultimately, it's the stories of others living all along the roads of America that carry this journey and sing out in a hopeful, heartfelt book about how a life is made, and how our nation defines itself at the most human level.
Bloomsbury - Format: Paperback - Price: $18.00
Catwoman: Soulstealer by Sarah J. Maas
When the Bat's away, the Cat will play. It's time to see how many lives this cat really has.
Two years after escaping Gotham City's slums, Selina Kyle returns as the mysterious and wealthy Holly Vanderhees. She quickly discovers that with Batman off on a vital mission, Gotham City looks ripe for the taking.
Meanwhile, Luke Fox wants to prove that as Batwing he has what it takes to help people. He targets a new thief on the prowl who has teamed up with Poison Ivy and Harley Quinn. Together, they are wreaking havoc. This Catwoman is clever--she may be Batwing's undoing.
In this third DC Icons book, Selina is playing a desperate game of cat and mouse, forming unexpected friendships and entangling herself with Batwing by night and her devilishly handsome neighbor Luke Fox by day. But with a dangerous threat from the past on her tail, will she be able to pull off the heist that's closest to her heart?
Random House - Format: Hardcover - Price: $19.99
The Griffin's Feather
by Cornelia Funke
It's now been two years since Ben and Firedrake defeated Nettlebrand and rescued the silver dragons. Both boy and dragon have finally found homes, but they must live hundreds of miles apart and can only see each other every once in a while.
During one such visit, news reaches Ben, the Greenblooms, and their friends that the last Pegasus in the world has been discovered. The legendary horse has three unhatched eggs with him, but the only way they'll ever hatch - and continue the survival of this incredible magical species - is to place them under a griffin's feather. But griffins are the most dangerous creatures in the world, and their mortal enemies are dragons...
Ben has vowed not to tell Firedrake about his quest, to protect him. But as he and the Greenbloom team set off for a remote island where the terrible griffins are rumored to live, he may just need the help of his best friend and dragon...
Scholastic - Format: Hardcover - Price: $17.99
The Pout-Pout Fish Halloween Faces
by Deborah Diesen
A board book with cutouts and googly eyes, featuring the New York Times-bestselling Pout-Pout Fish dressed up for Halloween in various costumes.
Boo! Little guppies will delight in seeing the Pout-Pout Fish try on different Halloween costumes, from a caped superhero to a grinning ghost to a cheery-cheery mummy. With googly eyes and a different costume on every spread, this addition to the Pout-Pout Fish novelty collection is sure to turn little pouts into big smiles!
Farrar - Format: Board Book - Price: $9.99
Everything is Mama
by Jimmy Fallon
Everything is . . .
MAMA!

Jimmy Fallon
, one of the most popular entertainers in the world and NBC's
Tonight Show
host, was on a mission with his first children's book to have every baby's first word be DADA. And it worked! A lot of babies' first words were DADA. However, everything after that was MAMA.
So take a lighthearted look at the world from your baby's point of view as different animals try to teach their children that there are other words in addition to MAMA for familiar objects and activities, now available in board book.
Feiwel & Friends - Format: Hardcover - Price: $16.99
Shelf Awareness Email Newsletter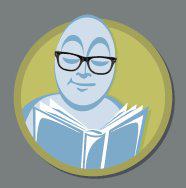 Would you like to learn about even more great books and book-related news? Shelf Awareness sends out a twice-weekly email newsletter filled with book reviews, book lists, author interviews, and more. If you're interested in subscribing to the Shelf Awareness email list, please email us at info@fiction-addiction.com.

Paperback - $16.00
August 18th is National Honeybee Day!

| | |
| --- | --- |
| | |
| Paperback - $16.00 | Hardcover - $15.99 |
Queen Bee Potholder - $6.99
Behind Her Eyes by Sarah Pinborough
Behind Her Eyes took me totally by surprise. From the beginning I knew it was a story of a very disturbed person, but which one was the sick one? I knew something happened in the past which was driving two of the main characters and slowly I thought I was discovering the truth about the past - but boy was I wrong. A very dark and eerie psychological thriller of love and obsession that you will not be able to put down until you discover the truth. -Nancy M., store volunteer (seconded by Melissa O., store employee -- OMG, the ending!)
Flatiron - Format: Paperback - Price: $9.99
| | | |
| --- | --- | --- |
| | | |
| Paperback - $16.99 | Hardcover - $25.99 | Paperback - $14.99 |
| | |
| --- | --- |
| | |
| Paperback - $16.00 | Paperback - $15.99 |
The Summer Wives by Beatriz Williams
Beatriz Williams has penned one of her best summer novels yet. Winthrop Island is a place where everyone knows their place - you are either one of the wealthy summer families who vacations there, or a working class Island native. Miranda Schuyler learns all this the summer her mother marries one of the island's elite. When Miranda falls for an island native, she learns that the dividing line between the rich and the poor must never be breached. For breaching it always results in trauma -- or death.
William Morrow - Format: Hardcover - Price: $26.99
Exit Strategy by Martha Wells
The last book in the Murderbot Diaries reads as one great climax to the whole series. These books were so great I went out and bought every Martha Wells book I could find.
St. Martin's Press - Format: Hardcover - Price: $16.99
| | |
| --- | --- |
| | |
| Paperback - $15.99 | Paperback - $15.99 |
The Black Witch by Laurie Forest
The Black Witch is a decidedly original YA fantasy debut, but it has elements that should greatly appeal to the many raised on Harry Potter: a university setting, Elloren's tribulations with bullies, and a student rebellion against evil mages. Fans will be counting down the days till book 2.
HarperCollins - Format: Paperback - Price: $9.99
Shimmer and Burn by Mary Taranta
Faris grew up in the slums of Brindaigel, a kingdom ruled by a cruel king who hoards magic for himself and his family while waiting for his chance to exact revenge on the neighboring kingdoms who drove Brindaigel into hiding. When Faris's sister is captured by the king, Faris must ally herself with princess Bryn and risk the magical plague outside Brindaigel's borders to save her family. On their travels, they meet North, a magician who teaches them about magic and what the plague has done to it but who has secrets of his own. In the end, Faris must decide what is most important -- loyalty to family, to kingdom, or to love. The first in a magical new fantasy series with plenty of action and emotion.
McElderry - Format: Paperback - Price: $11.99
The Last Magician by Lisa Maxwell
Esta is a Mageus with an affinity for controlling time. Raised as a thief in modern times, she often goes back in time to steal magical artifacts to weaken the Order, a group who want control magic and wipe out the Mageus. Now Esta is stuck in 1901, tasked with stealing the most powerful artifact of all from the Magician. But when secrets unfold, Esta must choose between her own present and the future of the Mageus she's come to know in the past. This heist story with a complex plot and great characters is one that you won't be able to put down. Will also appeal to adult fantasy readers.
Simon Pulse - Format: Paperback - Price: $12.99
Good Night, Baddies by Deborah Underwood
In this humorous peek into the lives of Fairytales Famous Baddies, we find them at the end of the day, just trying to make it to the next. Just like the rest of us.
Beach Lane Books

- Format: Hardcover - Price: $17.99
Salt to the Sea by Ruta Sepetys
"War had bled color from everything, leaving nothing but a storm of gray." Ruta Sepetys once more proves herself the master of historical fiction in Salt to the Sea. Her exquisite prose tells the story of a group of refugees trying to escape the Soviet advancement. Each character is haunted by guilt and secrets, and desperate to make it out alive. The perfect balance of plot driven and character driven, I was consistently engrossed in the plot, as well as falling in love with the characters and wanting to learn more about them. Salt to the Sea sheds light on an area of the war that is not often discussed or particularly known about, and brings it to life in the most compelling way possible. You'll be left thinking about this book long after you've turned the final page.
Penguin Books

- Format: Paperback - Price: $10.99
Volunteer to help us at the store! Our volunteers receive a free "advance reading copy" for every three hours worked, and a 20% discount on all merchandise. If you're interested in volunteering at Fiction Addiction, please email Jill at info@fiction-addiction.com or call 864-675-0540.


Free gift! All customers who spend $50 in one transaction may pick a free ARC from our gift cart!


Thanks for your continued patronage!
Sincerely,
Jill Hendrix, Owner
Fiction Addiction

1175 Woods Crossing Rd. #5

Greenville, SC 29607

864-675-0540