1175 Woods Crossing Rd. #5 Greenville, SC 29607


Store Hours: Mon-Fri 10am-5:30pm, Sat 10am-4pm
Happy Valentine's Day! One of the suggestions we received from our recent survey was to host more children's activities. I'm open to this but not being a parent myself I need your help. If this is something that appeals to you, please let me know what age children you would want to bring, what days of the weeks/times work best for you, and any suggestions for activities. I met the owner of a children's bookstore in New York who has a really cool Chess at Three class. So if you know any local children's instructors that do cool things like that send me their contact info as well and we'll look into partnering with them.
-Jill


Each month, we'll feature a discounted kids' book. These deals are only good for one month, and quantities are limited, so get yours today!

This month's deal is Take Heart, My Child: A Mother's Dream by South Carolina native Ainsley Earhardt and illustrated by Jaime Kim (Aladdin Books, hardcover, now $14.24). In the tradition of Emily Winfield Martin's The Wonderful Things You Will Be and Nancy Tillman's On the Night You Were Born, popular FOX news anchor Ainsley Earhardt's lyrical lullaby inspires children to follow their dreams and passions. It's a universal message, one that all readers will relate to.

We have a limited number of copies in stock, and you can get 25% off this great book through March 14th!

If you are unable to make one of our author events, you are welcome to reserve signed copies by contacting us in advance, by email at
info@fiction-addiction.com
or by phone at 864-675-0540. Personalized copies will need to be prepaid.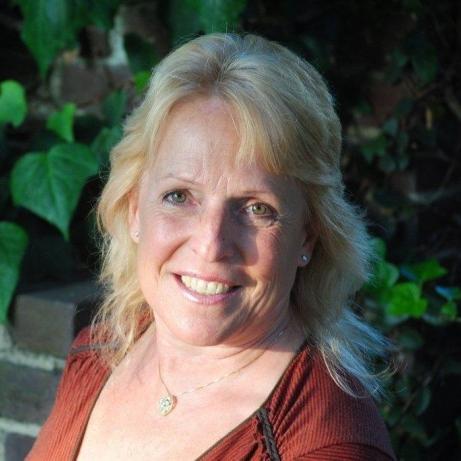 How do you live your life if your past is based on a lie? A new young adult novel in both verse and prose from #1 New York Times bestselling author Ellen Hopkins, The You I've Never Known (McElderry Books, hardcover, $18.99, on sale 1/24/17) aims to answer this question. Ms. Hopkins will be discussing her new book at a book talk, followed by a Q&A session and a book signing, at the Olin B. Sansbury, Jr. Campus Life Center Ballroom at USC Upstate in Spartanburg. *Note: This event is ticketed. Your book receipt from Fiction Addiction or co-sponsor M. Judson for a copy of Ellen Hopkins' newest book, The You I've Never Known, is your ticket to the event. Books can be purchased online, at the store, or by calling 864-675-0540. Ticketholders age 17 and under may be accompanied by a parent for free. We are also offering a Buy 1, Donate 1 ticket priced at $36.23, which will include one copy of The You I've Never Known for the attendee, as well as one additional copy of the book to be signed by Ellen and donated to the Greenville Juvenile Detention Center and other teens in need.
We offer customers two purchase-based rewards. Any time you spend $50 in one transaction, you may pick a free ARC from our gift cart. When you spend $100 in one transaction, you will get 10% off of any merchandise purchased at that time (excludes event tickets) as well as two free ARCs from our gift cart.


Hardcover - $16.99
Cruelty by Scott Bergstrom
When Gwendolyn Bloom's father vanishes, she sets off on a journey she never bargained for. Traveling under a new identity in a world of assassins, spies, and criminal masterminds, she uncovers a disturbing truth. To bring her father back alive, she must become every bit as cruel as the men holding him captive. Taken Meets The Girl with the Dragon Tattoo and The Bourne Identity in this action-packed debut thriller (optioned for film by Jerry Bruckheimer) from Scott Bergstrom.

Feiwel & Friends - Release Date: 2/7/17 - Format: Hardcover - Price: $18.99
Hardcover - $19.99
Shelf Awareness Email Newsletter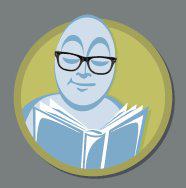 Would you like to learn about even more great books and book-related news? Shelf Awareness sends out a twice-weekly email newsletter filled with book reviews, book lists, author interviews, and more. If you're interested in subscribing to the Shelf Awareness email list, please email us at info@fiction-addiction.com.

Because You'll Never Meet Me by Leah Thomas
Told through the correspondence of two teenage boys with unusual abilities (you could even call them superpowers), Because You'll Never Meet Me is a novel of loneliness, bullying, first love, and fighting for the life you want. Leah Thomas's marvelous debut has the quirkiness of John Green, the heart of Wonder, the imagination of one of Ollie's beloved comic books, and a unique voice all its own.

Bloomsbury USA Children's Books - Release Date: 2/7/17 - Format: Paperback - Price: $9.99
Paperback - $9.99
| | |
| --- | --- |
| | |
| Hardcover - $17.99 | Paperback - $10.99 |
Volunteer and help us at the store! Our volunteers receive a free "advance reading copy" for every three hours worked, and a 20% discount on all merchandise. If you're interested in volunteering at Fiction Addiction, please email Jill at info@fiction-addiction.com or call 864-675-0540.


Thanks for your continued patronage!
Sincerely,
Jill Hendrix, Owner
Fiction Addiction

1175 Woods Crossing Rd. #5

Greenville, SC 29607

864-675-0540