1175 Woods Crossing Rd. #5 Greenville, SC 29607


Store Hours: Mon-Fri 10am-5:30pm, Sat 11am-4pm
Happy New Year, everyone! Thanks so much for your support, especially this past year. We appreciate that you continue to shop with us!
Now is a great time to take stock and start setting some goals and plans for 2019. Bullet journaling has helped me immensely over the past year to focus and make sure I'm prioritizing what's important to me. We still have room for more in
our upcoming class
, if you're interested.
January is also a celebratory month for Lee and I, since we both have January birthdays and it will be our 14th wedding anniversary. Then I'm off to New Mexico toward the end of the month as I won a scholarship to attend the American Bookseller's Winter Institute. I hope to hear info about a bunch of great authors to pass on to you.
Vote for the Southern Book Prize!

Vote now
through 2/1/19 for your favorite Southern books of 2018! Congrats to Greenville author Jo Hackl, who has made the finalist list for her debut children's book, Smack Dab in the Middle of Maybe!
Need a place to spend your gift money, or just need to escape the house for a while? Come to the store and check out our holiday clearance sale! Select gift items and Christmas books are now 25-50% off! Get them while they last!
Each month, we'll feature a discounted book. These deals are only good through the end of the current month, and quantities are limited, so get yours today!
This month's deal is
Tales of a Cosmic Possum
by Sheila Ingle (
Ambassador International 2017
, paperback,
now $11.24
), the story of life in Ingle Holler.
You can get 25% off our original price of $14.99 on this book through January 31st!

If you are unable to make one of our author events, you are welcome to reserve signed copies by contacting us in advance, by email at
info@fiction-addiction.com
or by phone at 864-675-0540. Personalized copies will need to be prepaid.
Fiction Addiction Bookclub Party with Marie Benedict: Monday, January 14th, 6pm @
Fiction Addiction, $15
Are you in a bookclub? Like to read "bookclub-type" books? Come to Fiction Addiction's bookclub party, where store owner Jill Hendrix will present suggested titles for bookclubs, wine and cheese will be served, and a number of free "advance reader copies" will be given away. Author Marie Benedict will also be discussing her new book, The Only Woman in the Room.

Each ticket admits one and can be redeemed for $10 off any merchandise purchased at the event. We prepare gift bags in advance for our attendees, so please make sure to RSVP.

Tickets can be purchased online, at the store, or by calling us at 864-675-0540.
Bullet Journal Class: Saturday, January 19th, 2pm @
Fiction Addiction, $25
Unable to find an organizational system that fits your needs? Store owner Jill Hendrix will be teaching a class on bullet journaling at Fiction Addiction. Tickets are $25 and redeemable on a purchase of supplies the night of the event. Tickets can be purchased online, at the store, or by calling us at 864-675-0540.
Bryan Robinson Book Talk & Signing
: Saturday, February 2nd, 11am @ Fiction Addiction, $25
Southern author and psychotherapist Bryan Robinson will be discussing his new book,

#Chill: Turn Off Your Job and Turn On Your Life

, a mindfulness and meditation guide for workaholics at a book talk and signing at Fiction Addiction. There are two ticket options for the event. The

$25 ticket

admits one, guarantees a seat at the event, and includes a copy of

#Chill

. The

$10 ticket

admits one, is standing room only, and is redeemable for $10 off a purchase the day of the event.

The author will be available to sign books after the presentation. Books and tickets can be purchased online, at the store, or by calling us at 864-675-0540.
Chocolate Tasting & Romantic Reads Party: Monday, February 11th, 6:30pm @ Fiction Addiction, $25
Join us Monday, February 11th, 2019 at 6:30pm for a chocolate tasting and romantic reads party. Your ticket admits one, includes 16 squares/pieces of Taza chocolate (8 different varieties), a glass of wine, and can be redeemed on $10 off any purchase that evening of any in-stock merchandise.

We will also be presenting a selection of romantic reads for Valentine's Day. Tickets can be purchased online, in store, or by calling 864-675-0540.
Are you interested in Libro.fm but reluctant to try audiobooks? Check out this playlist of FREE audiobook excerpts and samplers, including a handful of listening options at no charge, ranging from chapter excerpts from new releases to sampler collections.

To sign up for Libro.fm and start listening to these free reads, simply go to Libro.fm/fictionaddiction, click Sign Up in the upper right-hand corner, and create your account. You can choose to purchase individual audiobooks or sign up for a membership. Download the free Libro.fm app (iOS or Android), and start listening!
Signed First Editions Club

| | | |
| --- | --- | --- |
| January 2019 | February 2019 | March 2019 |
| | | |
| Hardcover - $28.99 | Hardcover - $27.99 | Hardcover - $33.95 |
Our Signed First Editions Club makes it easy to become a collector! We pick great books -- past picks have included a National Book Award Winner and an Edgar Award Winner for Best Novel -- and you get one signed first edition every month. Our picks run the gamut from memoirs to popular fiction, cookbooks to mysteries. All you have to do is provide us with payment information and commit to purchasing at least 10 of the 12 books picked each year. Collect for fun or for profit -- our club members have seen their books increase in value since they purchased them! A club membership also makes a great gift for the book lover in your life.
(Prices are subject to change by the publisher.)
The first 10 customers to pre-order On the Come Up by Angie Thomas will receive a signed copy! Preorder your copy today!



Sixteen-year-old Bri wants to be one of the greatest rappers of all time. Or at least win her first battle. As the daughter of an underground hip hop legend who died right before he hit big, Bri's got massive shoes to fill.




But it's hard to get your come up when you're labeled a hoodlum at school, and your fridge at home is empty after your mom loses her job. So Bri pours her anger and frustration into her first song, which goes viral...for all the wrong reasons.




Bri soon finds herself at the center of a controversy, portrayed by the media as more menace than MC. But with an eviction notice staring her family down, Bri doesn't just want to make it-she has to. Even if it means becoming the very thing the public has made her out to be.




Insightful, unflinching, and full of heart, On the Come Up is an ode to hip hop from one of the most influential literary voices of a generation. It is the story of fighting for your dreams, even as the odds are stacked against you; and about how, especially for young black people, freedom of speech isn't always free.
General & Historical Fiction

The Only Woman in the Room
by Marie Benedict
She possessed a stunning beauty. She also possessed a stunning mind. Could the world handle both?
Her beauty almost certainly saved her from the rising Nazi party and led to marriage with an Austrian arms dealer.
Underestimated in everything else, she overheard the Third Reich's plans while at her husband's side, understanding more than anyone would guess. She devised a plan to flee in disguise from their castle, and the whirlwind escape landed her in Hollywood. She became Hedy Lamarr, screen star.
But she kept a secret more shocking than her heritage or her marriage: she was a scientist. And she knew a few secrets about the enemy. She had an idea that might help the country fight the Nazis...if anyone would listen to her.
A powerful novel based on the incredible true story of the glamour icon and scientist whose groundbreaking invention revolutionized modern communication, The Only Woman in the Room is a masterpiece.
Sourcebooks Landmark 2019

- Format: Hardcover - Price: $25.99
Love and Ruin
by Paula McLain
In 1937, twenty-eight-year-old Martha Gellhorn travels alone to Madrid to report on the atrocities of the Spanish Civil War and becomes drawn to the stories of ordinary people caught in the devastating conflict. It's the adventure she's been looking for and her chance to prove herself a worthy journalist in a field dominated by men. But she also finds herself unexpectedly-and uncontrollably-falling in love with Hemingway, a man on his way to becoming a legend.
In the shadow of the impending Second World War, and set against the turbulent backdrops of Madrid and Cuba, Martha and Ernest's relationship and their professional careers ignite. But when Ernest publishes the biggest literary success of his career, For Whom the Bell Tolls, they are no longer equals, and Martha must make a choice: surrender to the confining demands of being a famous man's wife or risk losing Ernest by forging a path as her own woman and writer. It is a dilemma that could force her to break his heart, and hers.
Heralded by Ann Patchett as "the new star of historical fiction," Paula McLain brings Gellhorn's story richly to life and captures her as a heroine for the ages: a woman who will risk absolutely everything to find her own voice.
Ballantine Books 2019

- Format: Paperback - Price: $17.00
Annelies
by David R. Gillham
A powerful and deeply humane new novel that asks the question: What if Anne Frank survived the Holocaust?
The year is 1945, and Anne Frank is sixteen years old. Having survived the concentration camps, but lost her mother and sister, she reunites with her father, Pim, in newly liberated Amsterdam. But it's not as easy to fit the pieces of their life back together. Anne is adrift, haunted by the ghosts of the horrors they experienced, while Pim is fixated on returning to normalcy. Her beloved diary has been lost, and her dreams of becoming a writer seem distant and pointless now.
As Anne struggles to overcome the brutality of memory and build a new life for herself, she grapples with heartbreak, grief, and ultimately the freedom of forgiveness. A story of trauma and redemption,
Annelies
honors Anne Frank's legacy as not only a symbol of hope and perseverance, but also a complex young woman of great ambition and heart.
Anne Frank is a cultural icon whose diary painted a vivid picture of the Holocaust and made her an image of humanity in one of history's darkest moments. But she was also a person-a precocious young girl with a rich inner life and tremendous skill as a writer. In this masterful new novel, David R. Gillham explores with breathtaking empathy the woman-and the writer-she might have become.
The Viking Press 2019

- Format: Hardcover - Price: $26.00
The First Conspiracy: The Secret Plot to Kill George Washington
by Brad Meltzer
Taking place during the most critical period of our nation's birth, The First Conspiracy tells a remarkable and previously untold piece of American history that not only reveals George Washington's character, but also illuminates the origins of America's counterintelligence movement that led to the modern day CIA.
In 1776, an elite group of soldiers were handpicked to serve as George Washington's bodyguards. Washington trusted them; relied on them. But unbeknownst to Washington, some of them were part of a treasonous plan. In the months leading up to the Revolutionary War, these traitorous soldiers, along with the Governor of New York, William Tryon, and Mayor David Mathews, launched a deadly plot against the most important member of the military: George Washington himself.
This is the story of the secret plot and how it was revealed. It is a story of leaders, liars, counterfeiters, and jailhouse confessors. It also shows just how hard the battle was for George Washington and how close America was to losing the Revolutionary War.
In this historical page-turner, New York Times bestselling author Brad Meltzer teams up with American history writer and documentary television producer, Josh Mensch to unravel the shocking true story behind what has previously been a footnote in the pages of history. Drawing on extensive research, Meltzer and Mensch capture in riveting detail how George Washington not only defeated the most powerful military force in the world, but also uncovered the secret plot against him in the tumultuous days leading up to July 4, 1776.
Flatiron 2019

- Format: Hardcover - Price: $29.99
Dog Man: Brawl of the Wild
by Dav Pilkey
Is Dog Man bad to the bone? The heroic hound is sent to the pound for a crime he didn't commit! While his pals work to prove his innocence, Dog Man struggles to find his place among dogs and people. Being a part of both worlds, will he ever fully fit in with one?
Graphix 2018

- Format: Hardcover - Price: $9.99
Art Smart, Science Detective: The Case of the Sliding Spaceship
by Melinda Long
When Art and his friends--Robbie, Jason, and Amy--are having a sleepover, they decide to use Art's telescope for some stargazing. They are shocked to see a purple spaceship hurtling toward Earth. While his parents think his imagination is getting the best of him, Art thinks Earth is at risk of an alien invasion. What should he do? Should Art and his fellow science detectives alert the authorities, or should they take matters into their own hands?
When the local police don't seem concerned about Art's report, the kids decide to apply their knowledge of science and critical thinking skills to prepare for the impending attack. They need a plan--and fast!
What transpires as they gear up for the spaceship's arrival will amuse and educate. Art Smart, Science Detective will appeal to budding scientists and even reluctant young readers as it answers burning questions such as "How close is science fiction to real life?" and "Can peanut butter really keep your brain safe from an alien assault?" This entertaining journey through the science of the sky is easily incorporated into middle-grade science, technology, engineering, art, and mathematics courses.
Young Palmetto Books 2018

- Format: Paperback - Price: $12.99
Ashes in the Snow
by Ruta Sepetys
An international bestseller, a #1 New York Times bestseller, and now a major motion picture! Ruta Sepetys's Between Shades of Gray is now the film Ashes in the Snow!
This special movie tie-in edition features 16 pages of color movie stills starring Bel Powley and Jonah Hauer-King in never-before-seen footage and a behind-the-scenes look at the making of the movie, plus a brand-new letter from the author!
"Few books are beautifully written, fewer still are important; this novel is both." --The Washington Post
Fifteen-year-old Lina is a Lithuanian girl living an ordinary life -- until Soviet officers invade her home and tear her family apart. Separated from her father and forced onto a crowded train, Lina, her mother, and her young brother make their way to a Siberian work camp, where they are forced to fight for their lives. Lina finds solace in her art, documenting these events by drawing. Risking everything, she imbeds clues in her drawings of their location and secretly passes them along, hoping her drawings will make their way to her father's prison camp. But will strength, love, and hope be enough for Lina and her family to survive?
A moving and haunting novel perfect for readers of
The Book Thief.
Penguin Books 2018

- Format: Paperback - Price: $9.99
We Are Displaced: My Journey and Stories from Refugee Girls Around the World
by Malala Yousafzai
With her powerful new book, Nobel Peace Prize-winner Malala Yousafzai will start with her own story of displacement as an Internally Displaced Person to show what it means to lose your home, your community, and the only world you've ever known. She will also share the personal stories of some of the incredible girls she has met on her various journeys to refugee camps and the cities where refugee girls and their families have settled.
In a time of immigration crises, war, and border conflicts, We Are Displaced is an important reminder from one of the world's most famous persons who experienced displacement that everyone deserves universal human rights and a home.

Shelf Awareness Email Newsletter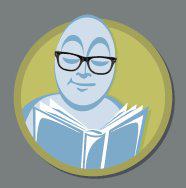 Would you like to learn about even more great books and book-related news? Shelf Awareness sends out a twice-weekly email newsletter filled with book reviews, book lists, author interviews, and more. If you're interested in subscribing to the Shelf Awareness email list, please email us at info@fiction-addiction.com.

The Lost Puzzler by Eyal Kless
Post-apocalypse story with society looking to the past, good world building and entwined stories with plenty of action and some nice twists. Anti-climatic end sets up for a sequel.
Voyager 2019

- Format: Paperback - Price: $16.99
The Sandman by Lars Kepler
This 'Silence of the Lambs - esque' thriller starts out fast paced and continues to accelerate as you read on. Do yourself a favor and make sure you have plenty of free-time ahead before you start to read this one - it will grab you and keep you turning pages well into the wee hours. As inspector Joona Linna pursues answers to a 13 year old mystery, the images of villain Jurek Walter will haunt you, and continue to do so long after the book comes to a close. The intricate twists and turns keep coming right up to the final page. This one is a sure-hit, and I suspect will take America by storm.
Vintage Books 2019

- Format: Paperback - Price: $16.95
Tangerine by Christine Mangan
A riveting story of the complexities of love between two college women and the hurt that follows when their lives move on. Told from two perspectives, their hidden desires, dark secrets, manipulations, and murders come together with such pain as both worlds are torn apart, culminating in a sick and twisted end. Richly written, a wonderful journey to Tangier.
Ecco 2019

- Format: Paperback - Price: $16.99
Redemption Road by John Hart
John Hart's newest novel, Redemption Road, is a thriller. Innocents are dying, people are being chased and tortured and the good guys are hard to tell from all of the bad. It is about Elizabeth Black, a decorated hero cop with a deep dark secret. But, in addition to being a thriller that keeps you on the edge of your seat throughout it is a compelling and very emotional story of love - love that is sick and twisted, love that is so blind it allows horrible things to be done in its name, love so hidden by guilt it is hard to see, love born out of despair and a love that is so pure and good it allows hope to shine through. It is obvious that John Hart has poured all of his heart and soul into this beautifully written story of sadness, despair, love and hope. -Nancy M., store volunteer (seconded by Jill Hendrix, store owner, and Melissa O., store employee)

St. Martin's Press 2018

- Format: Paperback - Price: $9.99
Freefall by Jessica Barry
Freefall is a terrific character driven thriller which is told from two perspectives: that of the mother who is still grieving the loss of her husband to cancer two years earlier and of the daughter who ran away when she saw her mother do as her father wished and help him die. This thriller comes out of the gate at top speed. The mother is told her daughter and her daughter's fiancée were killed in a plane crash and the mother decides she has to learn what her daughter's life was like for the past two years. The daughter made some really bad choices including not contacting her mother when she needed help, but she had finally found what she thought was true love and was in a good place when the plane went down. She is now determined to survive. Both women display remarkable strength as they each attempt to save the other from the madman who is attempting to kill them both.

HarperCollins

- Format: Hardcover - Price: $27.99
The Au Pair by Emma Rous
Laura was an au pair for the Mayes' young son for a year before Ruth Mayes twins were born. The day the twins were born Ruth committed suicide by jumping off a cliff and Laura mysteriously went away and never returned to the town. Now, 25 years later one of the twins, Seraphine, finds a photograph when she is looking through her deceased fathers possessions. This photograph taken on the day of Seraphine and Danny's birth presents many unanswered questions because Ruth looks serene and happy, not like someone who would commit suicide several hours later, and because she is only holding one infant. Seraphina has never quite felt like she belonged and she becomes obsessed with finding out who she really is. The Au Pair is brilliantly told from two perspectives. Laura and Seraphine both tell their stories. When the narratives come together they do so with the force of two trains colliding. The lies, the deception, and the betrayals give an ending that I never expected.
Berkley 2019

- Format: Paperback - Price: $16.00
An Anonymous Girl
by Greer Hendricks
(signed copy!)
Who knows better how to manipulate someone for their own nefarious purpose than a psychiatrist who understands when a person is damaged and vulnerable because of past trauma. That is the premise of An Anonymous Girl, a terrific psychological thriller with a complex plot that is both sick and twisted. Jessica Farris lies her way into what she thinks is a psychological study on ethics and morality conducted by psychiatrist Dr. Shields because she needs the money. She quickly comes to greatly admire Dr. Shields (because Dr. Shields knows how to manipulate her) and doesn't realize that she is being used to help Dr. Shields build a case against her cheating husband. You won't want to miss this one.

St. Martin's Press 2019

- Format: Hardcover - Price: $28.99
The Perfect Mother
by Aimee Molloy
It started out as a Mommy Group, fragile friendships in the making. They seem like typical modern day mothers, reading all they can and trying to follow all of the new trends and ideas in having a healthy baby and caring for a newborn. They have concerns, they have guilt, they have fear and they all have secrets. And then baby Midas is abducted and the lives of the women in the group are turned upside down. Too many past histories become lies, and then betrayals, as the women become too focused on finding this missing child while letting their personal lives fall apart. The author did an excellent job of misdirection and I fell for it hook, line and sinker. Perfect Mother is a must for fans of Big Little Lies.

HarperCollins 2018

- Format: Paperback - Price: $16.99
Two Girls Down
by Louisa Luna
Alice Vega is a seriously bad-ass bounty hunter from CA who specializes in finding missing children. When 8 year old Bailey and 10 year old Kylie disappear from their mother's car while she runs into a store, Alice is hired by the girls' aunt to come to the small PA town to help the overworked and understaffed police. Alice immediately convinces Max Caplan (Cap) to help her. Cap is a disgraced ex-police officer who is now a PI. Not only does Vega have extraordinary martial arts skills but she also has the resources of a super hacker to get her any information she needs. Together they form a powerful team that can do things and go places the police can't. An easy readable writing style, a great story line with a very unexpected ending, and really likeable characters who give the book an added layer of excitement and who I hope we see again make this a book you won't want to miss.
Doubleday 2019

- Format: Paperback - Price: $16.00
Grist Mill Road
by Christopher J. Yates
An outstanding novel, amazingly written that will appeal to lovers of literary fiction as well as to lovers of psychological suspense. Grist Mill Road starts with the innocence of childhood and childish reactions to things they should not have to face. A terrible childhood crime changes the lives of three people. It changes them in ways they are aware of but even worse it affects their future in ways they can't imagine. Especially since they are each hiding something very important about what happened leading up to that day. As their lives interesect twenty seven years later we see how each of the three has come to terms with what has happened, and a gripping plot with twists and turns takes this incredibly well written story to its ultimate conclusion.
Picador 2018

- Format: Paperback - Price: $18.00
Force of Nature
by Jane Harper
A company weekend in the thick Australian bush, meant for team-building, goes awry when the women's team gets lost. Lots of hidden feelings team members have towards each other complicate their mission to get back to the camp. Finally, 4 of the 5 return but they all have a different story about what happened to Alice. Aaron Falk returns after his debut in The Dry to solve this mystery and resolve some personal issues he has been dealing with. Once again the Australian landscape was very much a main character of the book. This time instead of The Dry we have wet, cold wind creating the most miserable conditions imaginable for those who are lost, hungry, and quickly becoming distrusting of each other. The complicated plot, edge of your seat suspense and the vivid description of the conditions in the rugged Giralang Ranges will keep you breathless and glad you are safely curled up in doors reading.

Flatiron 2019

- Format: Paperback - Price: $16.99
The Chalk Man
by C.J. Tudor
The Chalk Man is a creepy, dark wonderful mystery. It moves back and forth seamlessly from 1986 when five 12 years old started out having a normal summer to the present when those same 5 find themselves reliving that summer in ways they never imagined. Lies, misunderstandings, and 12 yo feelings, jealousy and pranks all play a role in creating the many twists and turns that make up the story of the chalk drawings. Drawings which started as a fun way for 12 year olds to write each other messages in code and ended up in death.

Crown Publishers, Inc. 2018

- Format: Paperback - Price: $16.00
#Chill: Turn Off Your Job and Turn On Your Life by Brian E. Robinson
Bryan has combined best practices from psychology, meditation, and mindfulness to create a guidebook for those struggling with work/life balance. Nearly every business owner I know could benefit from this book.
William Morrow 2018

- Format: Hardcover - Price: $22.99
The Ethan I Was Before by Ali Standish
Ethan had a great life...before the accident that took his best friend Kacey away from him. Now his parents have moved their family from Boston to Palm Knot, Georgia, a small coastal town where everybody knows everybody. The Ethan he was before would have fit right in, but he's not so sure about where the Ethan he is now belongs. That's where Coralee comes in -- a precocious classmate who tells wild stories and could possibly be a new best friend. But Ethan and Coralee both have secrets; can their new friendship survive when everything gets pulled out into the open? An emotional middle-grade novel that fans of Sheila Turnage's Three Times Lucky will love.
HarperCollins 2018

- Format: Paperback - Price: $6.99
A Short History of the Girl Next Door by Jared Reck
Matt and Tabby have been neighbors and best friends since they were babies. Except Matt feels more for Tabby than friendship. And now that they've started high school, Tabby's got her first real boyfriend, Liam, a starter on the varsity basketball team and potential competition for Matt. But even Matt admits that Liam is a great guy, so how can he even be mad? And then the unthinkable happens, and Matt has to learn to deal with all new emotions. Recommended for fans of John Green and anyone who needs a cathartic cry.
Knopf Books for Young Readers 2018

- Format: Paperback - Price: $9.99
Volunteer to help us at the store! Our volunteers receive a free "advance reading copy" for every three hours worked, and a 20% discount on all merchandise. If you're interested in volunteering at Fiction Addiction, please email Jill at info@fiction-addiction.com or call 864-675-0540.


Free gift! All customers who spend $50 in one transaction may pick a free ARC from our gift cart!


Thanks for your continued patronage!
Sincerely,
Jill Hendrix, Owner
Fiction Addiction

1175 Woods Crossing Rd. #5

Greenville, SC 29607

864-675-0540