1175 Woods Crossing Rd. #5 Greenville, SC 29607


Store Hours: Mon-Fri 10am-5:30pm, Sat 10am-4pm
I hope everyone is enjoying their summer. We have several kid's and teen events coming up this month and the next so we hope to see you at the store soon!
Each month, we'll feature a discounted kids' book. These deals are only good for one month, and quantities are limited, so get yours today!

This month's deal is Pirates Don't Change Diapers by Melinda Long (Harcourt, hardcover, USED, now $5.09). This hilarious companion to How I Became a Pirate reveals that minding the nursery can be even more terrifying than walking the plank -- especially if you're a pirate.

You can get 50% off USED copies of this great book by Greenville author Melinda Long through August 14th!

If you are unable to make one of our author events, you are welcome to reserve signed copies by contacting us in advance, by email at
info@fiction-addiction.com
or by phone at 864-675-0540. Personalized copies will need to be prepaid.
Drop your kids off at Fiction Addiction so you can enjoy a night out! Kids potty trained through age 12 are welcome to wear their PJs and bring a stuffed friend for a PJ party. We will have fun activities for all ages. *Note: Registration is $25 per child, $15 for each additional sibling. Children must be potty trained. Dinner for children is included (Jimmy John's sandwich, chips, cookie, drink). All participants must be registered in advance. Participation is limited, so register today!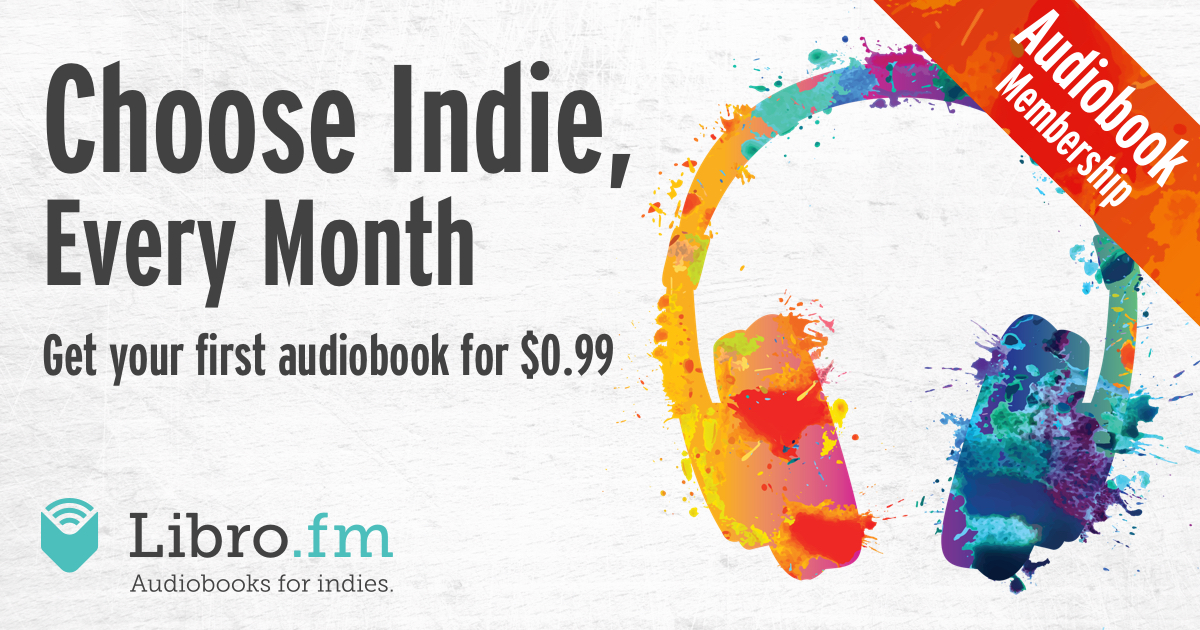 Choose indie, every month.
The Libro.fm membership is now available! For $14.99 per month, you'll get to select from over 70,000+ audiobooks, including New York Times bestsellers. Discover hidden gems hand curated by expert indie booksellers. Your first month is just $0.99 and you can cancel at any time, no strings (or bookmarks) attached. And you'll be supporting Fiction Addiction with every purchase!
To sign up, simply go to
Libro.fm/fictionaddiction
, click Sign Up in the upper right-hand corner, and create your account. You can choose to purchase individual audiobooks or sign up for a membership. Download the free Libro.fm app (iOS or Android), and start listening!
Have unused Audible credits? No problem! We can switch up to two of your Audible credits to your Libro.fm account if you sign up for membership. (This offer is not valid online; you must visit Fiction Addiction and let us know you want to switch your credits.)
We offer customers two purchase-based rewards. Any time you spend $50 in one transaction, you may pick a free ARC from our gift cart. When you spend $100 in one transaction, you will get 10% off of any merchandise purchased at that time (excludes event tickets) as well as two free ARCs from our gift cart.


Kids' Summer Reading Challenge


Fiction Addiction and Gene Luen Yang, the National Ambassador for Young People's Literature, are issuing a summer reading challenge:
Read Without Walls
. Adult bookclub members know the joy of falling in love with a book that your club selected that you were absolutely sure you were going to hate. We want kids to learn to take chances with their reading material and broaden their horizons as well. Gene's challenge is for children to do one (or two, or all three!) of three things: 1. Read a book about a diverse character different from yourself; or 2. Read a book about an unfamiliar topic; or 3. Try a book in a different format (thick book, thin book, graphic novel, etc.). In support of this challenge, Fiction Addiction is taking the financial risk out of the equation by offering no-hassle 30-day money-back returns on any book purchased as part of the challenge. Just tell us you're trying the challenge and we'll stamp your receipt.
Stay: A Girl, a Dog, a Bucket List by Kate Klise, illustrated by M. Sarah Klise
Eli the dog has been with Astrid since her parents brought her home from the hospital as a baby. Now Astrid is getting older, and so is Eli. Before he slows down too much, Astrid wants to make fun memories with him. So she makes a bucket list for Eli, which includes experiences such as eating with him in a restaurant, and taking him down a slide at the playground. But in the end, what is most important to Eli is the time he spends with Astrid, whom he loves dearly. Sisters Kate and M. Sarah Klise have created a story that reminds readers of all ages that time with our loved ones is the most precious gift of all.
Feiwel & Friends - Release Date: 7/18/17 - Format: Hardcover - Price: $17.99
Emma's Circus by Candace Fleming, illustrated by Christine Davenier
Emma has never been to a circus, so she is especially excited to see a circus parade in town. But her father says she can't go and see it -- they have to get their farm ready for winter. So instead...the circus comes to her! This playful, imaginative tale from Candace Fleming will have readers smiling and joining in the fun of Emma's amazing circus.
Farrar, Straus & Giroux - Release Date: 7/25/17 - Format: Hardcover - Price: $17.99
Hardcover - $16.99
On sale 7/25/17
Serafina and the Splintered Heart by Robert Beatty
Something has happened to Serafina. She has awoken into a darkness she does not understand, scarred from a terrible battle, only to find that life at Biltmore Estate has changed in unimaginable ways. Old friends do unthinkable things and enemies seem all around. A mysterious threat moves towards Biltmore, a force without a name, bringing with it violent storms and flooding that stands to uproot everything in its path. Serafina must uncover the truth about what has happened to her and find a way to harness her strange new powers before it's too late. With only days to achieve the impossible, Serafina fights to reclaim herself as the Guardian of Biltmore, friend of Braeden, daughter of her Pa, and heroine of the Blue Ridge Mountains and all the folk and creatures that call it home.
Disney-Hyperion - Release Date: 7/3/17 - Format: Hardcover - Price: $16.99
Serafina and the Twisted Staff by Robert Beatty
Serafina finds herself caught between her two worlds: she's too wild for Biltmore's beautifully dressed ladies and formal customs, and too human to fully join her kin. When a mysterious series of attacks test Serafina's role as Biltmore's protector, she finds herself torn from the side of her best friend and only ally, Braeden Vanderbilt. Heartbroken, she flees. Deep in the forest, Serafina comes face-to-face with the evil infecting Biltmore -- and discovers its reach is far greater than she'd ever imagined. All the humans and creatures of the Blue Ridge Mountains are in terrible danger. For Serafina to defeat this new evil before it engulfs her beloved home, she must search deep inside herself and embrace the destiny that has always awaited her.
Disney-Hyperion - Release Date: 7/3/17 - Format: Paperback - Price: $7.99
The Apprentice Witch by James Nicol
Arianwyn has flunked her witch's assessment: She's doomed. Declared an apprentice and sent to the town of Lull in disgrace, she may never become a real witch -- much to the glee of her arch-rival, Gimma. But remote Lull is not as boring as it seems. Strange things are sighted in the woods, a dangerous infestation of hex creeps throughout the town, and a mysterious magical visitor arrives with his eye on her. With every spirit banished, creature helped, and spell cast, Arianwyn starts to get the hang of being a witch -- even if she's only an apprentice. But the worst still lies ahead. For a sinister darkness has begun to haunt her spells, and there may be much more at stake than just her pride...for Arianwyn and the entire land.
Chicken House- Release Date: 7/25/17 - Format: Hardcover - Price: $16.99
Refugee by Alan Gratz
Josef is a Jewish boy living in 1930s Nazi Germany. With the threat of concentration camps looming, he and his family board a ship bound for the other side of the world. Isabel is a Cuban girl in 1994. With riots and unrest plaguing her country, she and her family set out on a raft, hoping to find safety in America. Mahmoud is a Syrian boy in 2015. With his homeland torn apart by violence and destruction, he and his family begin a long trek toward Europe. All three kids go on harrowing journeys in search of refuge. All will face unimaginable dangers. But there is always the hope of tomorrow. And although Josef, Isabel, and Mahmoud are separated by continents and decades, shocking connections will tie their stories together in the end.
Scholastic Inc. - Release Date: 7/25/17 - Format: Hardcover - Price: $16.99
Star Wars: Jedi Academy: The Force Oversleeps by Jarrett J. Krosoczka
Victor Starspeeder is back at Jedi Academy for year two, but it's not going the way he'd planned. He was thrilled about Drama Club and hoped to get the lead in this year's musical...but a new kid got the role! What gives?! Plus, he keeps oversleeping and getting to class late.... Worst of all, his big sister Christina is getting ready to graduate from Jedi Academy, and there are rumors going around that she's a Sith! What's a Padawan to do? In times when he feels more alone than ever, Victor will have to trust the ways of the Force and his friends if he's going to survive year two in this all-new chapter in the Jedi Academy series.
Scholastic Inc. - Release Date: 7/25/17 - Format: Hardcover - Price: $12.99
Paperback - $12.99
On sale 7/25/17
Shelf Awareness Email Newsletter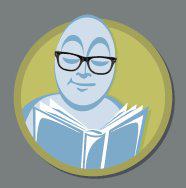 Would you like to learn about even more great books and book-related news? Shelf Awareness sends out a twice-weekly email newsletter filled with book reviews, book lists, author interviews, and more. If you're interested in subscribing to the Shelf Awareness email list, please email us at info@fiction-addiction.com.

The Forgetting by Sharon Cameron
Every twelve years, everyone in the walled-in city of Canaan forgets everything. The only way to keep your identity is to write your truth in your book. But Nadia has a secret -- she never forgot. With the chaos of the next Forgetting approaching, she and Gray venture beyond the walls and discover a secret that could change everything. Nadia knows that she has to use her memories to tell everyone the truth. But first she has to figure out what the truth is. Wonderful world building, a swoon-worthy romantic interest, and plot twists you don't see coming make for a great read. Recommended for fans of the Maze Runner and Taken series.
Scholastic Inc. - Release Date: 6/27/17 - Format: Paperback - Price: $9.99
Volunteer and help us at the store! Our volunteers receive a free "advance reading copy" for every three hours worked, and a 20% discount on all merchandise. If you're interested in volunteering at Fiction Addiction, please email Jill at info@fiction-addiction.com or call 864-675-0540.


Thanks for your continued patronage!
Sincerely,
Jill Hendrix, Owner
Fiction Addiction

1175 Woods Crossing Rd. #5

Greenville, SC 29607

864-675-0540