1175 Woods Crossing Rd. #5 Greenville, SC 29607


Store Hours: Mon-Fri 10am-5:30pm, Sat 10am-4pm
I know many of you are off to the beach or the mountains in July, but we hope you'll stop in between trips to stock up on your summer reads!

-Jill Hendrix, Owner


Fiction Addiction


Each month, we'll feature a discounted book. These deals are only good through the end of the current month, and quantities are limited, so get yours today!

This month's deal is Bandit: A Daughter's Memoir by Molly Brodak (Grove Press, paperback, now $8.00). In the summer of 1994, when Molly Brodak was thirteen years old, her father robbed eleven banks, until the police finally caught up with him. In this powerful, provocative debut memoir, Molly recounts her childhood and attempts to make sense of her complicated relationship with her father.
We have a limited number of signed copies in stock, and you can get 50% off the original cover price of $16.00 on this book through July 31st!

If you are unable to make one of our author events, you are welcome to reserve signed copies by contacting us in advance, by email at
info@fiction-addiction.com
or by phone at 864-675-0540. Personalized copies will need to be prepaid.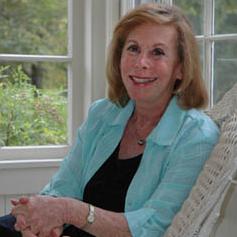 Are you in a book club? Thinking about joining or starting a book club? Like to read "book club-type books"? Then come join us for another Book Club Party at Fiction Addiction! Store owner Jill Hendrix will present suggested titles for book clubs, local author Ellyn Bache will talk about her new story collection, Kaleidoscope (Banks Channel Books, paperback, $16.00), and we will be serving wine and cheese and giving away a number of free "advance reader copies." *Note: Tickets are $15 each. Each ticket admits one and can be redeemed for $10 off any merchandise purchased at the event. Tickets can be purchased online, at the store, or by calling us at 864-675-0540. We prepare gift bags in advance for our attendees, so please make sure to RSVP to guarantee you will get a bag.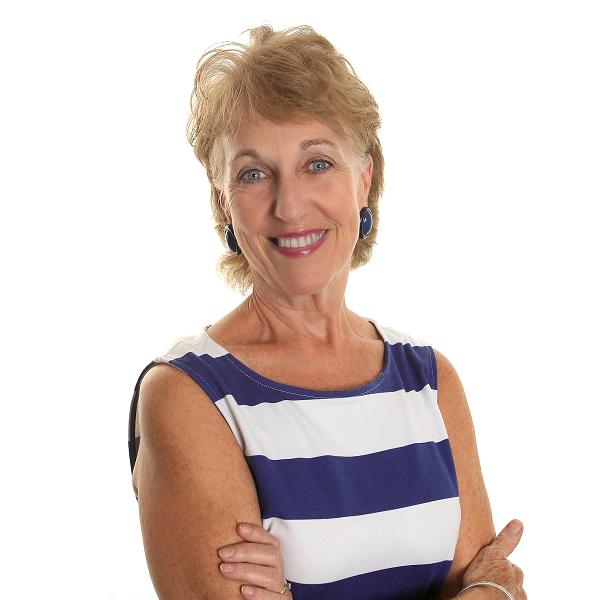 Greenville, SC, pastor and author Deb Richardson-Moore will be celebrating the release of the second book in her Branigan Powers mystery series, The Cover Story (Lion, paperback, $14.99, on sale 6/27/17), at her launch party at Fiction Addiction. This event is free and open to the public, and refreshments will be served. Books can be purchased online, at the store, or by calling us at 864-675-0540.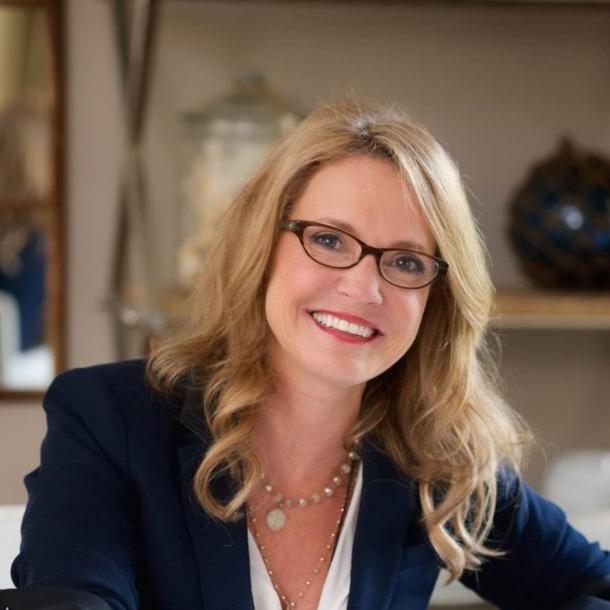 New York Times bestselling Southern women's fiction author Patti Callahan Henry will discuss her new book, The Bookshop at Water's End (Berkley, paperback, $16.00; a Summer 2017 SIBA Okra Pick), followed by a Q&A session and a book signing, at Fiction Addiction. In this summer novel, the women who spent their childhood summersin a small southern town discover that it harbors secrets as lush as the marshes that surround it. *Note: There are two ticket options for this event. The $17 ticket admits one and includes one copy of The Bookshop at Water's End. The $10 ticket admits one and includes a $10 voucher that can be redeemed at the event. Tickets and books can be purchased online, at the store, or by calling us at 864-675-0540.
Drop your kids off at Fiction Addiction so you can enjoy a night out! Kids potty trained through age 12 are welcome to wear their PJs and bring a stuffed friend for a PJ party. We will have fun activities for all ages. *Note: Registration is $25 per child, $15 for each additional sibling. Children must be potty trained. Dinner for children is included (Jimmy John's sandwich, chips, cookie, drink). All participants must be registered in advance. Participation is limited, so register today!
Debut young adult authors Christina June (author of It Started with Goodbye [Blink, paperback, $12.99]), and Katy Upperman (author of Kissing Max Holden [Swoon Reads, hardcover, $17.99, on sale 8/1/17]) at a panel talk and signing at Fiction Addiction. *Note: This event is free and open to the public, but please RSVP to Fiction Addiction if you plan to attend. Books can be purchased online, at the store, or by calling us at 864-675-0540.
Fiction Addiction Cookbook Club

Fiction Addiction's Cookbook Club meets monthly.
In July, we will be preparing recipes from and discussing
The Beach House Cookbook by Mary Kay Andrews
(St. Martin's Press, hardcover, $30.99).
If you're interested in joining our cookbook club, please email us at
info@fiction-addiction.com
or call us at 864-675-0540 for more information or to sign up. You can
preview the club agreement here
.
2017 Southern Book Prize Winners

The best in southern literature, from the people who would know...Southern Independent (and independently-minded!) Booksellers. Southern indie booksellers once again demonstrate their independence of mind by choosing an excitingly eclectic collection of books for the 2017 Southern Book Prize. Formerly the "SIBA Book Award," the newly re-named Southern Book Prize features an expanded list of categories, inspired by the tastes and inclinations of Southern readers. Nominated by booksellers and their customers, vetted by bookstores, and selected by a jury of Southern booksellers, these are the Southern books that Southern bookstores were most passionate about, and inspired the most "you've got to read this" moments and "hand sell" moments in stores across the South. They represent the best of Southern literature, from the people who would know -- Southern indie booksellers.


| | | |
| --- | --- | --- |
| | | |
| Coming of Age | Family Life | Historical |
| | | |
| --- | --- | --- |
| | | |
| Literary | Mystery & Detective | Southern Stories & Stories by Southerners |
| | | |
| --- | --- | --- |
| | | |
| Thriller | Juvenile | Biography, Autobiography, & Memoir |
| | |
| --- | --- |
| | |
| Cooking | Creative Nonfiction |
Kids' Summer Reading Challenge



Fiction Addiction and Gene Luen Yang, the National Ambassador for Young People's Literature, are issuing a summer reading challenge: Read Without Walls. Adult bookclub members know the joy of falling in love with a book that your club selected that you were absolutely sure you were going to hate. We want kids to learn to take chances with their reading material and broaden their horizons as well. Gene's challenge is for children to do one (or two, or all three!) of three things: 1. Read a book about a diverse character different from yourself; or 2. Read a book about an unfamiliar topic; or 3. Try a book in a different format (thick book, thin book, graphic novel, etc.). In support of this challenge, Fiction Addiction is taking the financial risk out of the equation by offering no-hassle 30-day money-back returns on any book purchased as part of the challenge. Just tell us you're trying the challenge and we'll stamp your receipt.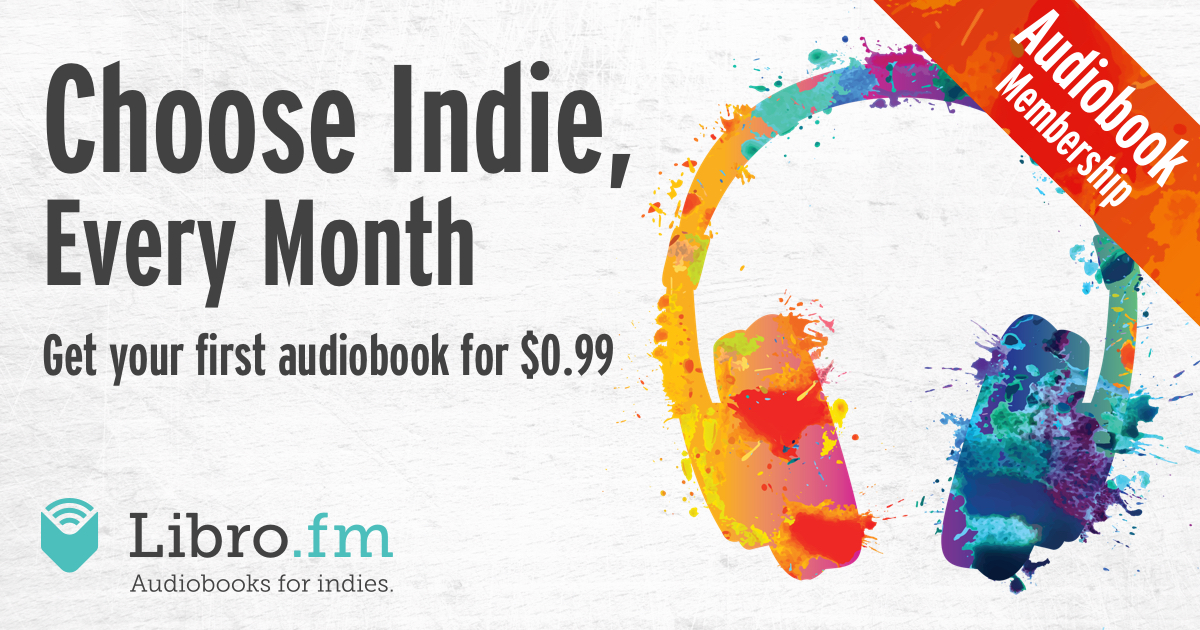 Choose indie, every month. The Libro.fm membership is now available! For $14.99 per month, you'll get to select from over 70,000+ audiobooks, including New York Times bestsellers. Discover hidden gems hand curated by expert indie booksellers. Your first month is just $0.99 and you can cancel at any time, no strings (or bookmarks) attached. And you'll be supporting Fiction Addiction with every purchase!
To sign up, simply go to Libro.fm/fictionaddiction, click Sign Up in the upper right-hand corner, and create your account. You can choose to purchase individual audiobooks or sign up for a membership. Download the free Libro.fm app (iOS or Android), and start listening!
Have unused Audible credits? No problem! We can switch up to two of your Audible credits to your Libro.fm account if you sign up for membership. (This offer is not valid online; you must visit Fiction Addiction and let us know you want to switch your credits.)
We offer customers two purchase-based rewards. Any time you spend $50 in one transaction, you may pick a free ARC from our gift cart. When you spend $100 in one transaction, you will get 10% off of any merchandise purchased at that time (excludes event tickets) as well as two free ARCs from our gift cart.
Signed First Editions Club

| | | | |
| --- | --- | --- | --- |
| July 2017 | August 2017 | September 2017 | October 2017 |
| | | | |
| Hardcover - $24.99 | Hardcover - $29.00 | Hardcover - $27.00 | Hardcover - $29.99 |
Our
Signed First Editions Club
makes it easy to become a collector! We pick great books -- past picks have included a National Book Award Winner and an Edgar Award Winner for Best Novel -- and you get one signed first edition every month. Our picks run the gamut from memoirs to popular fiction, cookbooks to mysteries. All you have to do is provide us with payment information and commit to purchasing at least 10 of the 12 books picked each year. Collect for fun or for profit -- our club members have seen their books increase in value since they purchased them! A club membership also makes a great gift for the book lover in your life.
(Prices are subject to change by the publisher.)
Beach House for Rent by Mary Alice Monroe
When Cara Rutledge rents out her quaint beach house on Isle of Palms to Heather Wyatt for the entire summer, it's a win-win by any standard: Cara's generating income, and Heather has a quiet space in which to work and tend to her pet canaries uninterrupted. It isn't long, however, before both women's idyllic summers are altered irrevocably: the alluring shorebirds -- and the man who rescues them -- begin to draw Heather out of the shell she's cultivated toward a world of adventure, and maybe even love; at the same time, Cara's life reels with sudden tragedy, and she wishes only to return to the beach house that had once been her port amidst life's storms. When Heather refuses to budge from her newfound sanctuary, so begins the unlikeliest of rooming situations.
Gallery Books - Release Date: 6/20/17 - Format: Hardcover - Price: $26.00
The Bookshop at Water's End by Patti Callahan Henry
Bonny Blankenship's most treasured memories are of idyllic summers spent in Watersend, SC, with her best friend, Lainey McKay. Until the night that changed everything, the night that Lainey's mother disappeared. Now, in her early fifties, Bonny is desperate to clear her head after a tragic mistake threatens her career as an emergency room doctor, and her marriage crumbles around her. With her troubled teenage daughter, Piper, in tow, she goes back to the beloved river house, where she is soon joined by Lainey and her two young children. During lazy summer days and magical nights, they reunite with bookshop owner Mimi, who is tangled with the past and its mysteries. As the three women cling to a fragile peace, buried secrets and long ago loves return like the tide.
Berkley - Release Date: 7/11/17 - Format: Paperback - Price: $16.00
Boxed set - $16.95
General & Historical Fiction

Seven Stones to Stand or Fall by Diana Gabaldon
"The Custom of the Army" begins with Lord John Grey being shocked by an electric eel and ends at the Battle of Quebec. Then comes "The Space Between," where it is revealed that the Comte St. Germain is not dead, Master Raymond appears, and a widowed young wine dealer escorts a would-be novice to a convent in Paris. In "A Plague of Zombies," Lord John unexpectedly becomes military governor of Jamaica when the original governor is gnawed by what probably wasn't a giant rat. "A Leaf on the Wind of All Hallows" is the moving story of Roger MacKenzie's parents during World War II. In "Virgins," Jamie Fraser, aged nineteen, and Ian Murray, aged twenty, become mercenaries in France, no matter that neither has yet bedded a lass or killed a man. But they're trying. . . . "A Fugitive Green" is the story of Lord John's elder brother, Hal, and a seventeen-year-old rare book dealer with a sideline in theft, forgery, and blackmail. And finally, in "Besieged," Lord John learns that his mother is in Havana -- and that the British Navy is on their way to lay siege to the city.
Delacorte Press - Release Date: 6/27/17 - Format: Hardcover - Price: $30.00
The Almost Sisters by Joshilyn Jackson
Superheroes have always been Leia Birch Briggs' weakness. After a one-night stand with a handsome and anonymous Batman, she's having a baby boy. But before Leia can break the news of her impending single-motherhood (including the fact that her baby is biracial) to her conventional, Southern family, her step-sister Rachel's marriage implodes. Worse, she learns her beloved 90-year-old grandmother, Birchie, has been hiding her dementia with the help of Wattie, her best friend since girlhood. Leia returns to Alabama to put her grandmother's affairs in order, clean out the family's big Victorian, and tell her family that she's pregnant. Yet just when Leia thinks she's got it all under control, she learns that illness is not the only thing Birchie's been hiding.
Signed First Editions Available!
William Morrow - Release Date: 7/11/17 - Format: Hardcover - Price: $27.99
Mystery, Suspense, & Thriller

Every Last Lie by Mary Kubica
Clara Solberg's world shatters when her husband and their four-year-old daughter are in a car crash, killing Nick while Maisie is remarkably unharmed. The crash is ruled an accident...until the coming days, when Maisie starts having night terrors that make Clara question what really happened on that fateful afternoon. Tormented by grief and her obsession that Nick's death was far more than just an accident, Clara is plunged into a desperate hunt for the truth. Who would have wanted Nick dead? And, more important, why? Clara will stop at nothing to find out -- and the truth is only the beginning of this twisted tale of secrets and deceit.
Park Row Books - Release Date: 6/27/17 - Format: Hardcover - Price: $26.99
Paperback - $16.00
Science Fiction, Fantasy, & Horror

The Silent Corner by Dean Koontz
"I very much need to be dead." These are the chilling words left behind by a man who had everything to live for -- but took his own life. In the aftermath, his widow, Jane Hawk, does what all her grief, fear, and fury demand: find the truth, no matter what. People of talent and accomplishment, people admired and happy and sound of mind, have been committing suicide in surprising numbers. When Jane seeks to learn why, she becomes the most-wanted fugitive in America. Her powerful enemies are protecting a secret so important -- so terrifying -- that they will exterminate anyone in their way. But all their power and viciousness may not be enough to stop a woman as clever as they are cold-blooded, as relentless as they are ruthless -- and who is driven by a righteous rage they can never comprehend. Because it is born of love.
Signed First Editions Available!
Bantam - Release Date: 6/20/17 - Format: Hardcover - Price: $29.00
My Best Friend's Exorcism by Grady Hendrix
The year is 1988. High school sophomores Abby and Gretchen have been best friends since fourth grade. But after an evening of skinny-dipping goes disastrously wrong, Gretchen begins to act...different. She's moody. She's irritable. And bizarre incidents keep happening whenever she's nearby. Abby's investigation leads her to some startling discoveries -- and by the time their story reaches its terrifying conclusion, the fate of Abby and Gretchen will be determined by a single question: Is their friendship powerful enough to beat the devil? Like an unholy hybrid of Beaches and The Exorcist, My Best Friend's Exorcism blends teen angst, adolescent drama, unspeakable horrors, and a mix of '80s pop songs into a pulse-pounding supernatural thriller.

Quirk Books - Release Date: 7/11/17 - Format: Paperback - Price: $14.99
Serafina and the Splintered Heart by Robert Beatty
Something has happened to Serafina. She has awoken into a darkness she does not understand, scarred from a terrible battle, only to find that life at Biltmore Estate has changed in unimaginable ways. Old friends do unthinkable things and enemies seem all around. A mysterious threat moves towards Biltmore, a force without a name, bringing with it violent storms and flooding that stands to uproot everything in its path. Serafina must uncover the truth about what has happened to her and find a way to harness her strange new powers before it's too late. With only days to achieve the impossible, Serafina fights to reclaim herself as the Guardian of Biltmore, friend of Braeden, daughter of her Pa, and heroine of the Blue Ridge Mountains and all the folk and creatures that call it home.
Disney-Hyperion - Release Date: 7/3/17 - Format: Hardcover - Price: $16.99
Serafina and the Twisted Staff by Robert Beatty
Serafina finds herself caught between her two worlds: she's too wild for Biltmore's beautifully dressed ladies and formal customs, and too human to fully join her kin. When a mysterious series of attacks test Serafina's role as Biltmore's protector, she finds herself torn from the side of her best friend and only ally, Braeden Vanderbilt. Heartbroken, she flees. Deep in the forest, Serafina comes face-to-face with the evil infecting Biltmore -- and discovers its reach is far greater than she'd ever imagined. All the humans and creatures of the Blue Ridge Mountains are in terrible danger. For Serafina to defeat this new evil before it engulfs her beloved home, she must search deep inside herself and embrace the destiny that has always awaited her.
Disney-Hyperion - Release Date: 7/3/17 - Format: Paperback - Price: $7.99
Shelf Awareness Email Newsletter

Would you like to learn about even more great books and book-related news? Shelf Awareness sends out a twice-weekly email newsletter filled with book reviews, book lists, author interviews, and more. If you're interested in subscribing to the Shelf Awareness email list, please email us at info@fiction-addiction.com.

| | | |
| --- | --- | --- |
| | | |
| Paperback - $9.99 | Hardcover - $26.00 | Paperback - $16.99 |
The Force by Don Winslow
A truly explosive novel, boldly written, raw at time, of epic proportion. A wild roller-coaster ride, highs and lows, ups and downs, dizzying at times. You will love this character, you'll pull for him to succeed. You'll laugh with him, and you'll cry with him. And hope the book never ends...
William Morrow - Release Date: 6/20/17 - Format: Hardcover - Price: $27.99
Kiss Carlo by Adriana Trigiani
Reading Kiss Carlo is like enjoying a big Italian dinner with your extended family. You will come to love Nicky Castone, a cab driver who is not sure if he is really pursuing his life's passion. Calla Borelli works in her father's theater but is worried that she will not be able to hold on to what will be his greatest legacy. Mix into this an Italian ambassador's visit to the US and a family's secrets, and you have the ingredients for a novel that is hard to put down. When it is over, you will be begging the author for more about this wonderful and lovable family.

Harper - Release Date: 6/20/17 - Format: Hardcover - Price: $27.99
Paperback - $16.00
Paperback - $14.99
Roar by Cora Carmack
I just devoured the YA fantasy debut Roar by Cora Carmack. Those who loved Truthwitch, The Red Queen, and Graceling will have a favorite new author to obsess over. Even the cliffhanger ending (it is the first book in a YA trilogy after all) could not dim my delight in this discovery.

Signed First Editions Available!
Tor Books - Release Date: 6/13/17 - Format: Hardcover - Price: $18.99
The Rise and Fall of D.O.D.O. by Neal Stephenson & Nicole Galland
Tristan is an operative for a shadowy government agency. Mel specializes in historical translations. When Tristan recruits Mel to help him figure out why magic disappeared and how to bring it back, D.O.D.O. is born, with the primary purpose of time travel. Blending humor and history with quantum physics and military time travel operations, Stephenson and Galland have crafted a novel that will appeal to sci-fi readers of all types.
William Morrow - Release Date: 6/13/17 - Format: Hardcover - Price: $35.00
The Forgetting by Sharon Cameron
Every twelve years, everyone in the walled-in city of Canaan forgets everything. The only way to keep your identity is to write your truth in your book. But Nadia has a secret -- she never forgot. With the chaos of the next Forgetting approaching, she and Gray venture beyond the walls and discover a secret that could change everything. Nadia knows that she has to use her memories to tell everyone the truth. But first she has to figure out what the truth is. Wonderful world building, a swoon-worthy romantic interest, and plot twists you don't see coming make for a great read. Recommended for fans of the Maze Runner and Taken series.
Scholastic Inc. - Release Date: 6/27/17 - Format: Paperback - Price: $9.99
Paperback - $12.99
Volunteer to help us at the store! Our volunteers receive a free "advance reading copy" for every three hours worked, and a 20% discount on all merchandise. If you're interested in volunteering at Fiction Addiction, please email Jill at info@fiction-addiction.com or call 864-675-0540.


Thanks for your continued patronage!
Sincerely,
Jill Hendrix, Owner
Fiction Addiction

1175 Woods Crossing Rd. #5

Greenville, SC 29607

864-675-0540