1175 Woods Crossing Rd. #5 Greenville, SC 29607


Store Hours: Mon-Fri 10am-5:30pm, Sat 11am-4pm




I hope everyone is enjoying their summer. We have some great July events set up, so I'm hoping some of y'all will be in town for those. If you do have great vacations and getaways planned for this month, make sure to stop in ahead of time and pick up some great beach reads for yourselves and your kids.





Lee and I are off to the beach for our own vacation over 4th of July week so

the store will be closing at 3pm on Monday, July 2nd and reopening at our normal time on Thursday, July 5th.

Also, please note that starting in July our Saturday hours are changing to 11am-4pm.




Fiction Addiction

P.S. We've decided to combine our adult and children's newsletters back into one for the time being.



Each month, we'll feature a discounted book. These deals are only good through the end of the current month, and quantities are limited, so get yours today!

This month's deal is The Lemonade Year by Amy Willoughby-Burle (Shadow Mountain Press, paperback, now $12.74), a novel about love, loss, and second chances.
You can get 25% off the original cover price of $16.99 on this book through July 31st!

Upcoming Events

If you are unable to make one of our author events, you are welcome to reserve signed copies by contacting us in advance, by email at
info@fiction-addiction.com
or by phone at 864-675-0540. Personalized copies will need to be prepaid.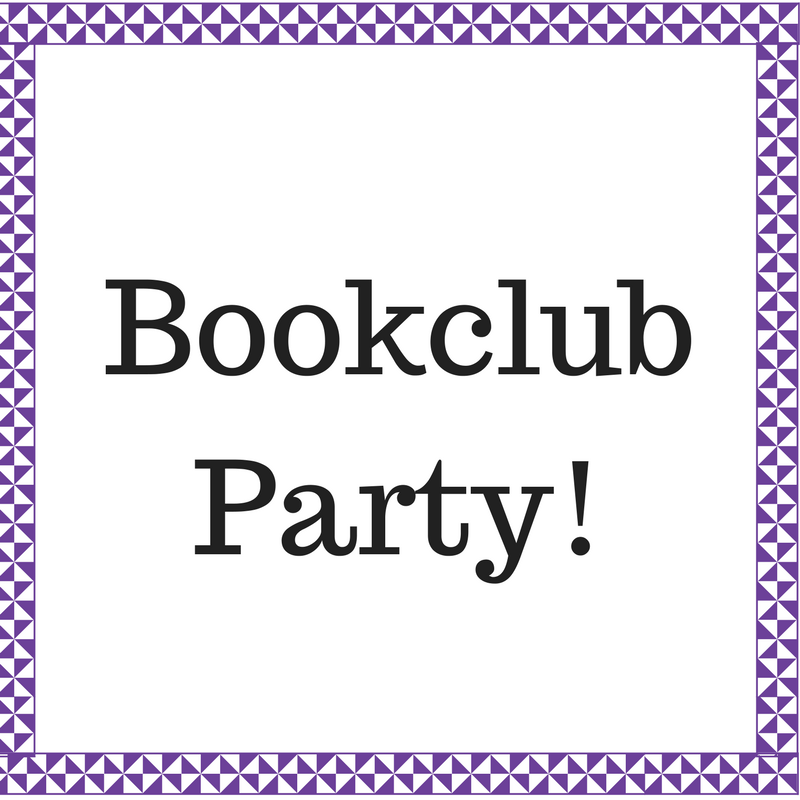 Are you in a bookclub? Thinking about joining or starting a bookclub? Like to read "bookclub-type books"? Then come join us for another
Bookclub Party
at Fiction Addiction! Store owner Jill Hendrix will present suggested titles for bookclubs, and we will be serving wine and cheese and giving away a number of "advance reader copies." The
$15 ticket
can be redeemed for $10 off any merchandise purchased at the event. We prepare gift bags in advance for our attendees, so
please make sure to RSVP.
Sign up for our Mystery Bookclub, co-sponsored by our local chapter of Sisters in Crime. The club will continue to meet at Fiction Addiction on the 2nd Wednesday of each month, but note the changed time. Q3's club will discuss cozy mysteries and will be moderated by
Sally Handley
.
*Note:
Membership
is $36.02 per person and includes the three months' book selections:
Still Life
by Louise Penny (July 11th),
Second Bloom
by Sally Handley (August 8th), and
And Then There Were None
by Agatha Christie (September 12th). Tickets can be purchased
online
, at the store, or by calling us at 864-675-0540.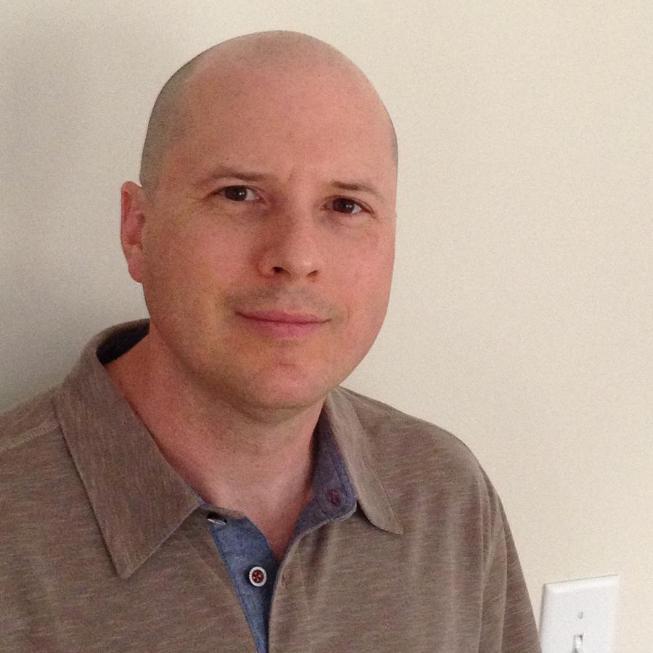 South Carolina author
David Burnsworth
will be celebrating the launch of his latest novel,
Bad Time to Be In It
(Henery Press, hardcover, $31.95), at Fiction Addiction. This event is free and open to the public, and refreshments will be served. Tickets and books can be purchased
online
, at the store, or by calling us at 864-675-0540.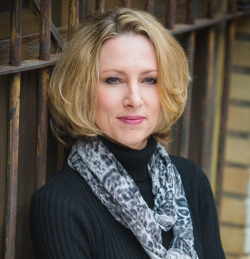 Author Linda Castillo will be discussing her latest book,
A Gathering of Secrets
(
Minotaur, hardcover, $26.99, on sale 7/10/18
), at a book talk and signing at Fiction Addiction. The
$29 ticket
includes a copy of the book and a seat at the event. You can also purchase a
$10 standing room ticket
redeemable on a purchase at the event.
Tickets and books can be purchased
online
, at the store, or by calling us at 864-675-0540.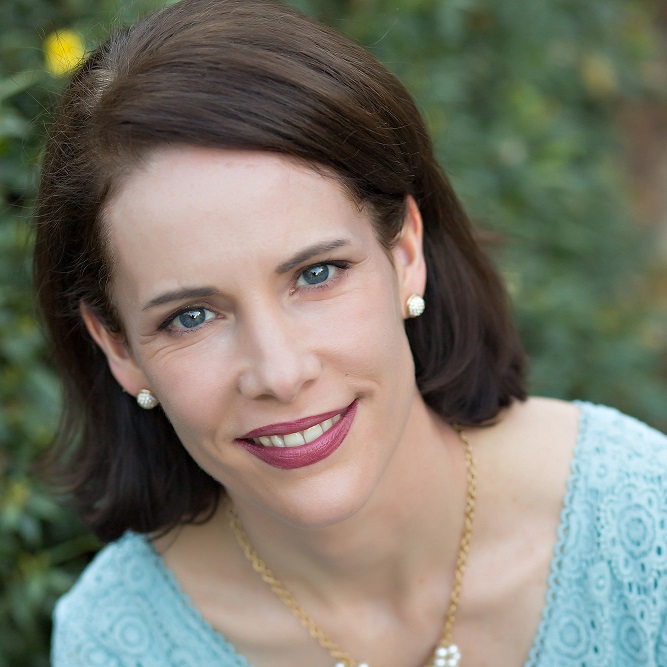 Book Your Lunch with author
Beatriz Williams
at City Range (615 Haywood Rd, Greenville, SC 29607) on Saturday, July 21st at 12:30pm.
The event will include a book talk, in which Beatriz Williams will discuss her latest book
,
The Summer Wives
(William Morrow, hardcover, $27.99), as well as a signing, and lunch will be served. Menu options are: Bourbon Pecan Chicken and the Salmon Caesar. Please indicate which meal you would like in the comments box when you purchase your ticket. (Vegetarian and gluten-free meals are available if requested in advance.)
Tickets
to this event are $55 and includes lunch and a copy of
The Summer Wives.
Books and tickets can be purchased
online
, at the store, or by calling us at 864-675-0540.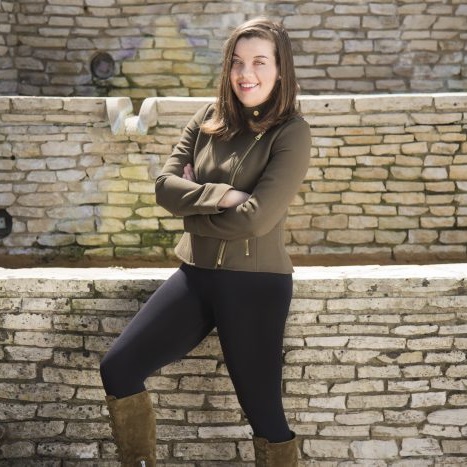 Award-winning young adult author Geanna Culbertson will be discussing her latest book, Crisanta Knight: The Liar, The Witch, & The Wormhole at Fiction Addiction. This event is FREE and open to the public, but please RSVP if you plan to attend. Tickets and books can be purchased online, at the store, or by calling us at 864-675-0540.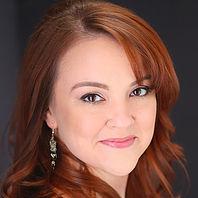 Author Amber Brock will be celebrating the launch of her latest novel, Lady Be Good with a book talk and signing at Fiction Addiction. This event is FREE and open to the public, but please RSVP if you plan to attend. Books can be purchased online, at the store, or by calling us at 864-675-0540.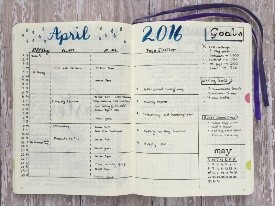 Organize your life with bullet journaling, the analog planner system for the digital age. Whether you're an organization-lover looking to increase your productivity, or a creative person looking for the ability to have complete freedom over how you organize your life, bullet journaling is perfect for you. Tickets to this event are $25, and redeemable on your purchase of supplies.
September 4th

September 16th

October 2nd

Book Your Lunch with Karen White, Beatriz WIlliams, AND Lauren Willig

at

Greenville Country Club

, 11:30am, $55

Grace Lin Children's Book Talk & Signing

at

Five Forks Library

, 3pm, FREE (purchase required to join signing line)

Lisa Patton Book Talk & Signing at Fiction Addiction, 2pm, $29
| | |
| --- | --- |
| October 20th | November 13th |
| | |
| | Laura Holt Book Talk & Signing at Fiction Addiction, 6pm, Free (please RSVP) (more info coming soon!) |
Fiction Addiction Cookbook Club

*Note: This will be our final meeting of the year. Cookbook Club will begin again in January of 2019. Sign up now for the 2019 club!
This month, we will be preparing recipes from and discussing
At the Southern Table with Paula Deen
(Paula Deen Ventures, hardcover, $28.95).
If you're interested in joining our cookbook club, please email us at
info@fiction-addiction.com
or call us at 864-675-0540 for more information or to sign up. You can
preview the club agreement here
.
Are you interested in Libro.fm but reluctant to try audiobooks? Check out this playlist of FREE audiobook excerpts and samplers, including a handful of listening options at no charge, ranging from chapter excerpts from new releases to sampler collections.
To sign up for Libro.fm and start listening to these free reads, simply go to Libro.fm/fictionaddiction, click Sign Up in the upper right-hand corner, and create your account. You can choose to purchase individual audiobooks or sign up for a membership. Download the free Libro.fm app (iOS or Android), and start listening!
Signed First Editions Club

| | |
| --- | --- |
| June 2018 | July 2018 |
| | |
| Hardcover - $28.00 | Hardcover - $28.00 |
Our
Signed First Editions Club
makes it easy to become a collector! We pick great books -- past picks have included a National Book Award Winner and an Edgar Award Winner for Best Novel -- and you get one signed first edition every month. Our picks run the gamut from memoirs to popular fiction, cookbooks to mysteries. All you have to do is provide us with payment information and commit to purchasing at least 10 of the 12 books picked each year. Collect for fun or for profit -- our club members have seen their books increase in value since they purchased them! A club membership also makes a great gift for the book lover in your life.
(Prices are subject to change by the publisher.)
General & Historical Fiction

The Identicals
by Elin Hilderbrand
Identical twin sisters who couldn't look more alike...or live more differently.


Harper Frost is laid-back, easygoing. She doesn't care what anyone thinks of her. She likes a beer and a shot and wouldn't be caught dead wearing anything fashionable. She's inherited her father's rundown house on Martha's Vineyard, but she can't hold down a job, and her latest romantic disaster has the entire island talking.


Two beautiful islands only eleven miles apart.


Tabitha Frost is dignified, refined. She prefers a fine wine and has inherited the impeccable taste of her mother, the iconic fashion designer Eleanor Roxie-Frost. She's also inherited her mother's questionable parenting skills--Tabitha's teenage daughter, Ainsley, is in full rebellion mode-and a flailing fashion boutique on Nantucket in desperate need of a cash infusion.


One unforgettable summer that will change their lives forever.

After more than a decade apart, Harper and Tabitha switch islands--and lives--to save what's left of their splintered family. But the twins quickly discover that the secrets, lies, and gossip they thought they'd outrun can travel between islands just as easily as they can. Will Harper and Tabitha be able to bury the hatchet and end their sibling rivalry once and for all? Before the last beach picnic of the season, there will be enough old resentments, new loves, and cases of mistaken identity to make this the most talked-about summer that Martha's Vineyard and Nantucket have experienced in ages.
Little, Brown and Company - Release Date: 6/26/18 - Format: Paperback- Price: $7.99
Spinning Silver by Naomi Novik
Miryem is the daughter and granddaughter of moneylenders, but her father's inability to collect his debts has left his family on the edge of poverty-until Miryem takes matters into her own hands. Hardening her heart, the young woman sets out to claim what is owed and soon gains a reputation for being able to turn silver into gold.
When an ill-advised boast draws the attention of the king of the Staryk-grim fey creatures who seem more ice than flesh-Miryem's fate, and that of two kingdoms, will be forever altered. Set an impossible challenge by the nameless king, Miryem unwittingly spins a web that draws in a peasant girl, Wanda, and the unhappy daughter of a local lord who plots to wed his child to the dashing young tsar.
But Tsar Mirnatius is not what he seems. And the secret he hides threatens to consume the lands of humans and Staryk alike. Torn between deadly choices, Miryem and her two unlikely allies embark on a desperate quest that will take them to the limits of sacrifice, power, and love.
Del Rey- Release Date: 7/10/18 - Format: Hardcover - Price: $28.00
Lady Be Good by Amber Brock
Kitty Tessler is the winsome and clever only child of self-made hotel and nightclub tycoon Nicolas Tessler. Kitty may not have the same pedigree as the tennis club set she admires, but she still sees herself as every inch the socialite--spending her days perfecting her "look" and her nights charming all the blue-blooded boys who frequent her father's clubs. It seems like the fun will never end until Kitty's father issues a terrible ultimatum: she may no longer date the idle rich. Instead, Kitty must marry Andre, her father's second-in-command, and take her place as the First Lady of his hotel empire. Kitty is forced to come up with a wily and elaborate plan to protect her own lofty ideas for the future, as well as to save her best friend, Henrietta Bancroft, from a doomed engagement; Kitty will steal Henrietta's fiancé, a fabulously wealthy but terribly unkind man from a powerful family--thereby delivering the one-two punch of securing her now-fragile place on the social ladder and keeping her friend from a miserable marriage.
Then Kitty meets Max, a member of a band visiting New York from her father's Miami club, and her plans take a turn. Smitten, but still eager to convince her father of her commitment to Andre, Kitty and Hen follow Max, Andre, and the rest of the band back down to Miami--and later to Cuba. As Kitty spends more time with Max, she begins waking up to the beauty--and the injustice--of the world beyond her small, privileged corner of Manhattan. And when her well-intended yet manipulative efforts backfire, Kitty is forced to reconsider her choices and her future before she loses everyone she loves.
Crown Publishers, Inc. - Release Date: 6/26/18 - Format: Hardcover - Price: $26.00
Clock Dance by Anne Tyler
Willa Drake can count on one hand the defining moments of her life. In 1967, she is a schoolgirl coping with her mother's sudden disappearance. In 1977, she is a college coed considering a marriage proposal. In 1997, she is a young widow trying to piece her life back together. And in 2017, she yearns to be a grandmother but isn't sure she ever will be. Then, one day, Willa receives a startling phone call from a stranger. Without fully understanding why, she flies across the country to Baltimore to look after a young woman she's never met, her nine-year-old daughter, and their dog, Airplane. This impulsive decision will lead Willa into uncharted territory--surrounded by eccentric neighbors who treat each other like family, she finds solace and fulfillment in unexpected places. A bewitching novel of hope, self-discovery, and second chances,
Clock Dance
gives us Anne Tyler at the height of her powers.
Alfred A. Knopf - Release Date: 7/10/18 - Format: Hardcover - Price: $27.95
Caged by Ellison Cooper
In a residential Washington, D.C. neighborhood, a young woman's body is found in the basement of an abandoned house-starved to death in a cage, along with the video footage of a dark and deadly ritual. The victim is identified as the daughter of a prominent D.C. politician, and it falls to the FBI to track down the unconscionable psychopath who murdered her.
FBI special agent Sayer Altair would rather conduct research on criminality than catch actual criminals. But when she's offered a promotion hinging on her next assignment, she reluctantly accepts the "Cage Killer" case. Taunted by a photo of another victim at the mercy of this vicious killer, Sayer and her team are driven to put an end to these grisly homicides.
During the investigation, clues emerge connecting the murders to Sayer's past. Now, the stakes are personal, and the deeper Sayer is drawn into the deadly web, the more she believes she is the only one who can uncover the killer's identity.
Told with devastating detail, shocking twists and unrelenting suspense, Cooper proves her exceptional ability to entertain and enthrall.
Minotaur Books - Release Date: 7/10/18 - Format: Hardcover - Price: $25.99
The Adventure Zone: Here There Be Gerblins by Clint McElroy
Join Taako the elf wizard, Merle the dwarf cleric, and Magnus the human warrior for an adventure they are poorly equipped to handle AT BEST, guided ("guided") by their snarky DM, in a graphic novel that, like the smash-hit podcast it's based on, will tickle your funny bone, tug your heartstrings, and probably pants you if you give it half a chance.
With endearingly off-kilter storytelling from master goofballs Clint McElroy and the McElroy brothers, and vivid, adorable art by Carey Pietsch, The Adventure Zone: Here There be Gerblins is the comics equivalent of role-playing in your friend's basement at 2am, eating Cheetos and laughing your ass off as she rolls critical failure after critical failure.
Minotaur Books - Release Date: 7/17/18 - Format: Paperback - Price: $19.99
What's Your Favorite Color?
by Eric Carle
In this board book, Eric Carle and fourteen other best-loved picture book artists answer the classic kid question: what's your favorite color?
Everybody has a favorite color. Some like blue balloons or brown buildings or mint green ice cream cones. Eric Carle loves a yellow sun because children often include one in the corner of their pictures.
Beautiful, funny, and heartfelt, these artists' charmingly personal answers to "what's your favorite color?" will inspire readers to answer the question themselves.
Henry Holt and Company - Format: Board Book - Price: $8.99
Surfer Chick by Kristy Dempsey
Two birds of a feather, a chick and her dad, lived by the shore, in a radical pad.
So begins the story of a little chick and her dad who take to the beach for some father-daughter surf lessons. Soon the little chicken is catching waves on her own board and doing gnarly tricks, just like her rad dad. This sweet, rhyming picture book is filled with cool surf lingo and perfect for summer at the beach. It also celebrates the love between father and daughter.
Abrams Books for Young Readers - Format: Paperback - Price: $4.99
The Princess and the Pit Stop by Tom Angleberger
Once upon a time there was a Princess
. . . . . . who made a pit stop.
While the Birds and Beasts changed her tires, her Fairy Godmother told her she was in last place! With just one lap left! She might as well give up!
Give up? Not THIS princess! Instead, she hit the gas!
Join Her Royal Highness in the driver's seat for a mad dash to the finish in this exciting ode to auto racing. With appearances by fairy tale favorites including the Tortoise and the Hare, the Frog Prince, and ALL of the Wicked Witches, this rollicking mash-up of race cars and royalty is a true celebration of both girl power and horsepower.

Harry N. Abrams - Format: Hardcover - Price: $16.99
Shelf Awareness Email Newsletter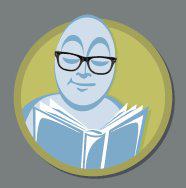 Would you like to learn about even more great books and book-related news? Shelf Awareness sends out a twice-weekly email newsletter filled with book reviews, book lists, author interviews, and more. If you're interested in subscribing to the Shelf Awareness email list, please email us at info@fiction-addiction.com.

Artemis by Andy Weir
Andy Weir has done it again! Made me read and rave about a Science fiction book. I never read Science Fiction, nor am I a fan of Fantasy or Paranormal but I am a huge fan of Andy Weir. His wit, humor and amazing story telling ability are addictive. Artemis is a city on the Moon but it could be a city anywhere - sure you have to do things differently because of no atmosphere, etc. but basically love is love, greed is greed, smuggling is smuggling, murder is murder, no matter where it takes place. I loved the Martian but Artemis is, IMO, even better. I loved the personal interactions between the characters and I loved Jazz's determination and her somewhat skewed sense of what is right and what is wrong. Artemis is a true adventure story with a lot of really neat science thrown in. Think a futuristic MacGyver/Mission Impossible with a young female protagonist.
Crown Publishers, Inc. - Format: Paperback - Price: $16.00
| | | |
| --- | --- | --- |
| | | |
| Paperback - $9.99 | Paperback - $16.00 | Hardcover - $25.99 |
| | |
| --- | --- |
| | |
| Paperback - $16.00 | Paperback - $26.99 |
| | | |
| --- | --- | --- |
| | | |
| Hardcover - $26.99 | Paperback - $15.99 | Paperback - $14.99 |
| | |
| --- | --- |
| | |
| Paperback - $16.95 | Paperback - $16.00 |
Tash Hearts Tolstoy by Katherine Ormsbee
Tash and her best friend Jack are rising film-makers. They started a YouTube show called Unhappy Families, a modern retelling of Tolstoy's Anna Karenina. They have a few loyal fans, until the day they are mentioned in a YouTube celebrity's blog. Suddenly, they find themselves thrust into the lime light, with all the complications that come with it. Friendships will be tested. Nerves will be frayed. And love might be right around the corner. This only leads to more fear and frustration for Tash, who is a romantic asexual. How do you tell someone you really like that you are different? Fans of Becky Albertalli's Simon vs. the Homo Sapiens Agenda and Rainbow Rowell's Fangirl, will delight in this heartwarming tale of friendship and true love.
Simon and Schuster - Format: Paperback - Price: $11.99
The Myth of Perpetual Summer by Susan Crandall
Tallulah James has a complicated family. Growing up in small-town Mississippi in the 60s, she and her siblings are ridiculed and ostracized because of their crazy family history. This novel takes you on a roller-coaster ride of emotions as Tallulah tries to deal with her parents volatile personalities and tries to parent her younger siblings through the mess of their day-to-day life. This would make a good book club read with much to discuss: bipolar disorder, racism, and the upheaval in the 1960s.
Gallery Books - Format: Paperback - Price: $16.00
| | |
| --- | --- |
| | |
| Hardcover - $25.95 | Hardcover - $26.95 |
How to Think Like a Cat by Stephanie Garnier
Calm, free, charismatic, wise, elegant, self-assured-our beloved feline pets strut those traits that we humans spend a lifetime aspiring to. No wonder everybody wants to be more like a cat.
After observing his own cat, Ziggy, for years, bestselling French author Stéphane Garnier decided that he would be much happier if he could just live more like Ziggy. Closer study only confirmed his suspicion that cats have that je ne sais quoi, and he set out to share Ziggy's innate wisdom with the world.
Whether at work, at home, or in your social life, your cat can teach you how to manage stress, cultivate independence, and live life on your terms. Peppered with humorous yet inspiring tips for living a day in the life of a cat, cat secrets from Ziggy, and a quiz to assess your "cat quotient," How to Think Like a Cat is an inspiring, humorous, and remarkably insightful guide to the subtle art of living like a feline.
HarperWave - Format: Hardcover - Price: $19.99
Smack Dab in the Middle of Maybe by Jo Watson Hackl
Like my childhood favorite
From the Mixed-Up Files of Mrs. Basil E. Frankweiler
,
Smack Dab in the Middle of Maybe
is an art mystery, but with a Southern twist. Instead of running away to NYC's Metropolitan Museum of Art, our heroine Cricket Overland hides out in a tree house on the edge of a lumber ghost town that holds the clues to discovering The Bird Room her mother has been looking for for years. This touching coming-of-age novel mixes Southern dialect, woodscraft, puzzle-solving, and art into a wonderful adventure that also delicately addresses the topic of mental illness. Highly recommended!

Random House Books for Young Readers - Format: Paperback - Price: $16.99
The Cardboard Kingdom by Chad Sell
Welcome to a neighborhood of kids who transform ordinary boxes into colorful costumes, and their ordinary block into cardboard kingdom. This is the summer when sixteen kids encounter knights and rogues, robots and monsters--and their own inner demons--on one last quest before school starts again.
A great middle-grade graphic novel about friendship, family, and imagination, perfect for fans of Raina Telgemeier. My 8-year-old daughter and 10-year-old son fight over who gets to read this book every day. :)
Knopf Books for Young Readers - Format: Paperback - Price: $12.99
Star Wars Are You Scared, Darth Vader? by Adam Rex
It's midnight and the moon is full, but Darth Vader isn't scared.
OF COURSE I AM NOT SCARED.
Nothing can scare Lord Vader!
CORRECT.
Not monsters or witches or ghosts, and especially not the dark.
So what is Darth Vader scared of?
Read on in Adam Rex's hilarious and spooky Star Wars tale to find out! YOU WILL LEARN NOTHING.
Disney Lucasfilm Press - Format: Hardcover - Price: $17.99
Nothing Stopped Sophie: The Story of Unshakable Mathematician Sophie Germain by Cheryl Bardoe
Sophie Germain is a girl who loves math. And when she discovers that math is the basis for so many things in the world, she's even more obsessed. And she's not going to let anyone stop her, even when they tell her that math isn't for girls or that a particular problem is just unsolvable. This true story will resonate with math lovers as well as those who want to read about strong-willed female role models.
Little, Brown Books for Young Readers

- Format: Hardcover - Price: $17.99
The Con Artist: A Murder Mystery by Fred Van Lente
As a long standing comicbook fan and DragonCon afficionado, this book clearly resonated with me. The characters and setting absolutely 'drew' me in. Pun intended. This particular murder mystery kept me both amused and riveted.
Quirk Books

- Format: Paperback - Price: $14.99
Volunteer to help us at the store! Our volunteers receive a free "advance reading copy" for every three hours worked, and a 20% discount on all merchandise. If you're interested in volunteering at Fiction Addiction, please email Jill at info@fiction-addiction.com or call 864-675-0540.


Free gift! All customers who spend $50 in one transaction may pick a free ARC from our gift cart!


Thanks for your continued patronage!
Sincerely,
Jill Hendrix, Owner
Fiction Addiction

1175 Woods Crossing Rd. #5

Greenville, SC 29607

864-675-0540