1175 Woods Crossing Rd. #5 Greenville, SC 29607


Store Hours: Mon-Fri 10am-5:30pm, Sat 10am-4pm
We're excited to announce that we've just confirmed a free event with New York Times bestselling and award-winning middle-grade and young adult author Shannon Hale and her husband and co-author, Dean Hale! They will be promoting their new book, The Legend of Shadow High (Little, Brown, hardcover, $14.99, on sale 10/17/17), at a book talk and signing on October 17th at 4:30pm at the Hughes Main Library. Be sure to save the date, and keep an eye out on our website and in future newsletters for more details.

Promier Cordless Light Switch

This Promier Cordless Light Switch ($9.99 each) is perfect for under cabinets, under the sink, closets, utility rooms, tool sheds, and more. It installs in seconds with the included double-sided hook and loop fastners, magnets, or picture hanger hole. No electricity or wiring of any type is required as the Promier Wireless Light Switch is battery powered (4 AAA batteries, included). Each switch measures 4.5" x 3" x 1.5".
Write Erase Re-Usable Notebook

This revolutionary new Write Erase Re-Usable Notebook ($17.95 each) gives you the freedom to write, draw, or calculate in marker, then make changes without starting over. The convenience of a wet erase board in a notebook. Each 6" x 8" wire-bound notebook has 20 college ruled pages (40 re-usable faces) and includes a correctable pen with eraser.
Keep your kids busy over the summer with these fun new Hog Wild toys! Create your own stop-motion movies with a phone and the Stikbot Studio ($17.95). Squeeze the Minion Poppers ($16.95) to launch soft foam flying balls. To make it even more fun, aim at the Sticky Target ($11.95)! Or grip, mold, and throw Sticky the Emoji ($8.95) at any flat surface to make it "splot" and stick.
Each month, we'll feature a discounted kids' book. These deals are only good for one month, and quantities are limited, so get yours today!

This month's deal is The King of the Birds by Acree Graham Macam and illustrated by Natalie Nelson (Groundwood Books, hardcover, now $8.98). Young Flannery collects birds of every type she can find. But when she brings home a peacock to be the king of her collection, he refuses to show off his colorful tail. Inspired by the life of Flannery O'Connor, this humorous story celebrates the legacy of a great American writer.

We have a limited number of SIGNED copies in stock, and you can get 50% off this great book through July 14th!

If you are unable to make one of our author events, you are welcome to reserve signed copies by contacting us in advance, by email at
info@fiction-addiction.com
or by phone at 864-675-0540. Personalized copies will need to be prepaid.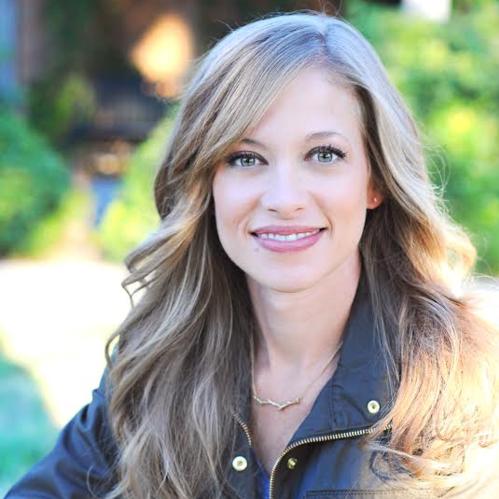 Twelve-year-old Ross tries to discover the formula for being funny and getting his new classmates to like him in Exit Strategy (Aladdin, hardcover, $16.99), Lauren Allbright's laugh-out-loud debut novel! Meet the author as she discusses her new book, answers questions from the audience, and signs books at Fiction Addiction. *Note: This event is free and open to the public, but please RSVP to Fiction Addiction if you plan to attend. Books can be purchased online, at the store, or by calling 864-675-0540.
Drop your kids off at Fiction Addiction so you can enjoy a night out! Kids potty trained through age 12 are welcome to wear their PJs and bring a stuffed friend for a PJ party. We will have fun activities for all ages. *Note: Registration is $25 per child, $15 for each additional sibling. Children must be potty trained. Dinner for children is included (Jimmy John's sandwich, chips, cookie, drink). All participants must be registered in advance. Participation is limited, so register today!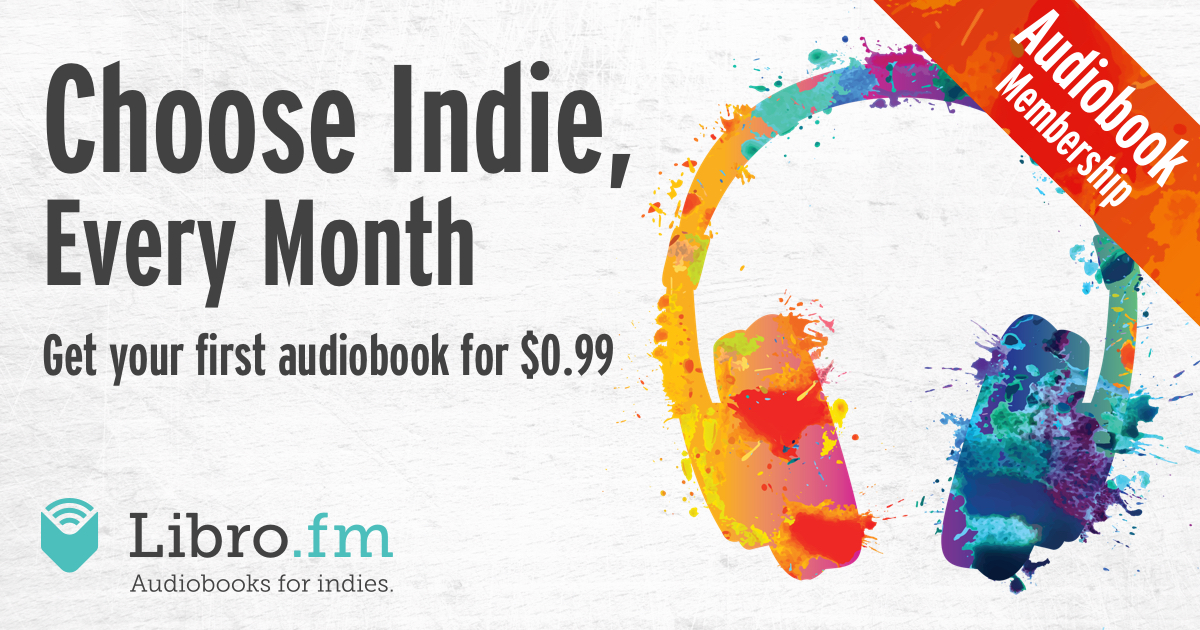 Choose indie, every month.
The Libro.fm membership is now available! For $14.99 per month, you'll get to select from over 70,000+ audiobooks, including New York Times bestsellers. Discover hidden gems hand curated by expert indie booksellers. Your first month is just $0.99 and you can cancel at any time, no strings (or bookmarks) attached. And you'll be supporting Fiction Addiction with every purchase!
To sign up, simply go to
Libro.fm/fictionaddiction
, click Sign Up in the upper right-hand corner, and create your account. You can choose to purchase individual audiobooks or sign up for a membership. Download the free Libro.fm app (iOS or Android), and start listening!
Have unused Audible credits? No problem! We can switch up to two of your Audible credits to your Libro.fm account if you sign up for membership. (This offer is not valid online; you must visit Fiction Addiction and let us know you want to switch your credits.)
We offer customers two purchase-based rewards. Any time you spend $50 in one transaction, you may pick a free ARC from our gift cart. When you spend $100 in one transaction, you will get 10% off of any merchandise purchased at that time (excludes event tickets) as well as two free ARCs from our gift cart.


Kids' Summer Reading Challenge


Fiction Addiction and Gene Luen Yang, the National Ambassador for Young People's Literature, are issuing a summer reading challenge:
Read Without Walls
. Adult bookclub members know the joy of falling in love with a book that your club selected that you were absolutely sure you were going to hate. We want kids to learn to take chances with their reading material and broaden their horizons as well. Gene's challenge is for children to do one (or two, or all three!) of three things: 1. Read a book about a diverse character different from yourself; or 2. Read a book about an unfamiliar topic; or 3. Try a book in a different format (thick book, thin book, graphic novel, etc.). In support of this challenge, Fiction Addiction is taking the financial risk out of the equation by offering no-hassle 30-day money-back returns on any book purchased as part of the challenge. Just tell us you're trying the challenge and we'll stamp your receipt.
Where Is Bear? by Jonathan Bentley
Perfect for fans of the classic We're Going on a Bear Hunt, this adventurous and endearing picture book follows a little boy searching high and low for his missing bear. Features a surprise ending! Where is Bear? Is Bear in the dresser? Is Bear in the bathroom? Is Bear on the swing? It's almost bedtime, and a little boy can't seem to find his beloved Bear! Children will love joining in the irresistible search for Bear and finding where he is on every page...and they will love the surprise ending even more!

Doubleday Books for Young Readers - Release Date: 6/13/17 - Format: Hardcover - Price: $16.99
Midnight at the Electric by Jodi Lynn Anderson
Kansas, 2065: Adri has been handpicked to live on Mars. But weeks before launch, she discovers the journal of a girl who lived in her house more than a hundred years ago and is immediately drawn into the mystery surrounding her fate. Oklahoma, 1934: Amid the fear and uncertainty of the Dust Bowl, Catherine's family's situation is growing dire. She must find the courage to sacrifice everything she loves in order to save the one person she loves most. England, 1919: In the recovery following World War I, Lenore tries to come to terms with her grief for her brother, a fallen British soldier, and plans to sail to America. But can she make it that far? While their stories span thousands of miles and multiple generations, Lenore, Catherine, and Adri's fates are entwined in ways both heartbreaking and hopeful.

HarperTeen - Release Date: 6/13/17 - Format: Hardcover - Price: $17.99
Shelf Awareness Email Newsletter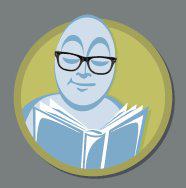 Would you like to learn about even more great books and book-related news? Shelf Awareness sends out a twice-weekly email newsletter filled with book reviews, book lists, author interviews, and more. If you're interested in subscribing to the Shelf Awareness email list, please email us at info@fiction-addiction.com.

Hardcover - $18.99
Seconded by
Melissa
Roar by Cora Carmack
I just devoured the young adult fantasy debut Roar by Cora Carmack. Those who loved Truthwitch, The Red Queen, and Graceling will have a favorite new author to obsess over. Even the cliffhanger ending (it is the first book in a young adult trilogy after all) could not dim my delight in this discovery.

Signed First Editions Available!
Tor Books - Release Date: 6/13/17 - Format: Hardcover - Price: $18.99
The Dragon with a Chocolate Heart by Stephanie Burgis

The Dragon with a Chocolate Heart is a great middle-grade girl-power fantasy about a dragon whose love for chocolate leads her into a world of trouble -- including getting turned into a human girl! This pitch-perfect novel is perfect for fans of Tuesdays in the Castle.

Bloomsbury - Release Date: 5/30/17 - Format: Hardcover - Price: $16.99
Words in Deep Blue by Cath Crowley
Now Rachel is back after years away and working in her old crush/best friend Henry's bookstore, trying to cope with her feelings about her brother's death, and Henry, and Henry's girlfriend, Amy, whom he chose over Rachel. And Henry has to deal with Amy breaking up with him, and whether or not his family should sell their bookstore, and how he feels about Rachel. And through it all, they learn about life through books -- not just what's written on the pages, but what people leave between the pages. A YA version of The Storied Life of A.J. Fikry, Words in Deep Blue is an ode to books that will resonate with readers who search for the meaning of life in the books they read. (Also, I now want a Letter Library.)

Knopf Books for Young Readers - Release Date: 6/6/17 - Format: Hardcover - Price: $17.99
Volunteer and help us at the store! Our volunteers receive a free "advance reading copy" for every three hours worked, and a 20% discount on all merchandise. If you're interested in volunteering at Fiction Addiction, please email Jill at info@fiction-addiction.com or call 864-675-0540.


Thanks for your continued patronage!
Sincerely,
Jill Hendrix, Owner
Fiction Addiction

1175 Woods Crossing Rd. #5

Greenville, SC 29607

864-675-0540