1175 Woods Crossing Rd. #5 Greenville, SC 29607


Store Hours: Mon-Fri 10am-5:30pm, Sat 10am-4pm




I'd like to thank everyone for their emotional and financial support for

Melissa

. (If you missed our earlier email about her situation, see

https://caringbridge.org/visit/melissacarsonoates

.) With your help

we raised over $4000

($2,000 + from y'all and a $2,000 match from BINC) to cover her son's medical expenses and her lost income. Melissa is currently investigating therapy options for Carson so if you know an excellent pediatric therapist let her know. She's also planning to reduce her hours to part-time this summer to spend more time with her kids.




In other news, June is the month that we celebrate

dads

and high-school

grads

so stop by and let us help you out with any of your gift needs. June is also the high tide for

summer beach reads

and we have a great lineup of

author events

if you're looking for a summer escape.




Please note that starting in July our Saturday hours are changing to 11am-4pm.




Fiction Addiction



Each month, we'll feature a discounted book. These deals are only good through the end of the current month, and quantities are limited, so get yours today!

This month's deal is Two Ends of a Loose String, a collection of poems by John S. Gilbertson (Main Street Rag, paperback, now $11.25). This beautiful compilation of life studies through a poet's eyes attempts to tie together meaning and experience.
You can get 25% off the original cover price of $15.00 on this book through June 30th!

Upcoming Events

If you are unable to make one of our author events, you are welcome to reserve signed copies by contacting us in advance, by email at
info@fiction-addiction.com
or by phone at 864-675-0540. Personalized copies will need to be prepaid.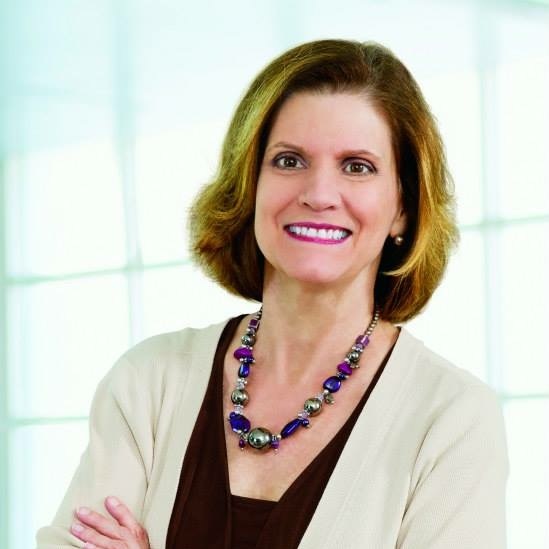 Local author Allison Greene will be discussing her new book, Since John Got Sick: A Quest for Survival and Faith (Wipf & Stock Publishers, paperback, $17.00), the true story of her son's heroic battle with illness. Books can be purchased online, at the store, or by calling us at 864-675-0540.
Our Q2 cozy Mystery Bookclub, moderated by
Linda Lovely
, will discuss
The Sweetness at the Bottom of the Pie
by Alan Bradley. Tickets for Q3's club (time moving to noon-1pm) can be purchased
online
, at the store, or by calling us at 864-675-0540.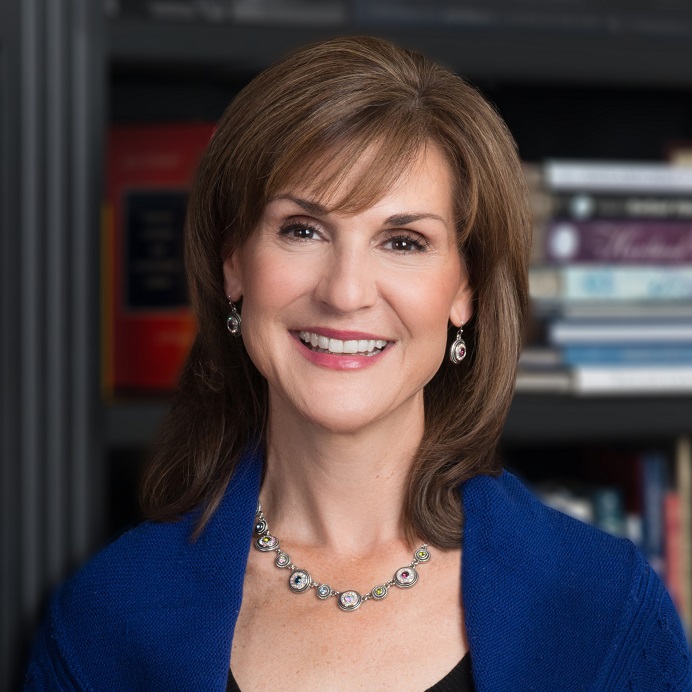 From Karen White, the New York Times bestselling author, comes Dreams of Falling (Penguin, hardcover, $26.00), at a book talk and signing at Fiction Addiction. *Note: There are two ticket options for this event. The $28 ticket admits one, guarantees a seat, and includes a paperback copy of Dreams of Falling. The $10 ticket is standing room only, admits one, and can be redeemed on a purchase at the event. Tickets and books can be purchased online, at the store, or by calling us at 864-675-0540.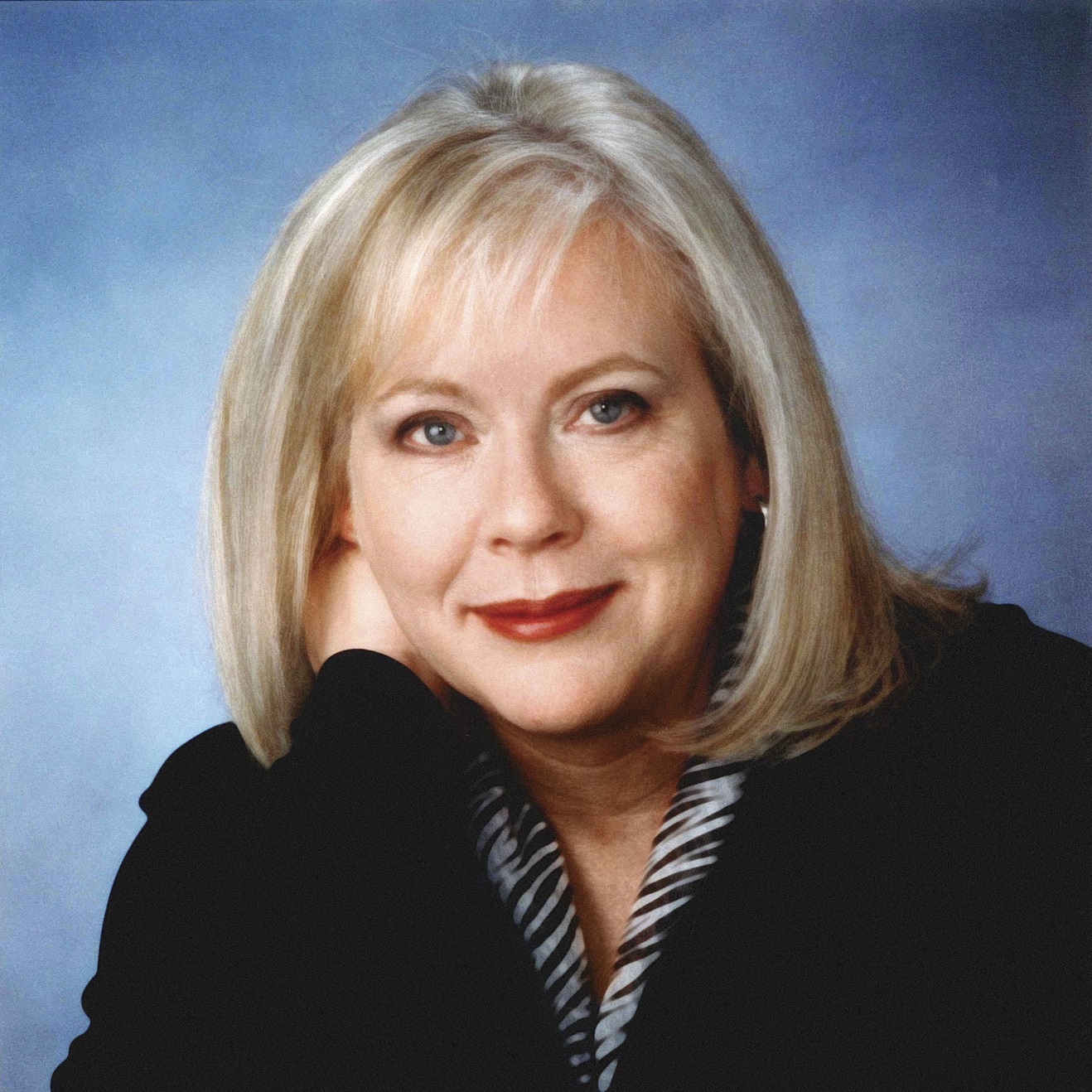 Book Your Lunch with
New York Times
bestselling author
Karen Robards
.
The event will include a book talk, in which Karen Robards will discuss her latest book,
The Moscow Deception
(Mira, hardcover, $26.99), at Thornblade Club. Tickets for this event are $55 and include lunch and a copy of the book. Menu options are: Filet Black and Bleu Salad or Chili Lime Crusted Salmon Salad. Please indicate which meal you would like in the comments box when you purchase your ticket. Tickets and books can be purchased
online
, at the store, or by calling us at 864-675-0540.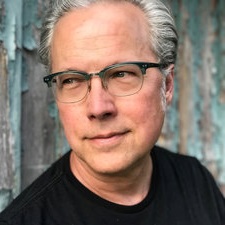 Singer/songwriter and author Radney Foster will perform some of his songs; read from his book,, For You to See the Stars (River's Edge Media, hardcover, $27.00); take questions from the audience; and then sign books. The $45 ticket includes a copy of the book, a CD, and a seat at the event. Or you can purchase a $10 standing room ticket redeemable on a purchase at the event. Books and tickets can be purchased online, at the store, or by calling us at 864-675-0540.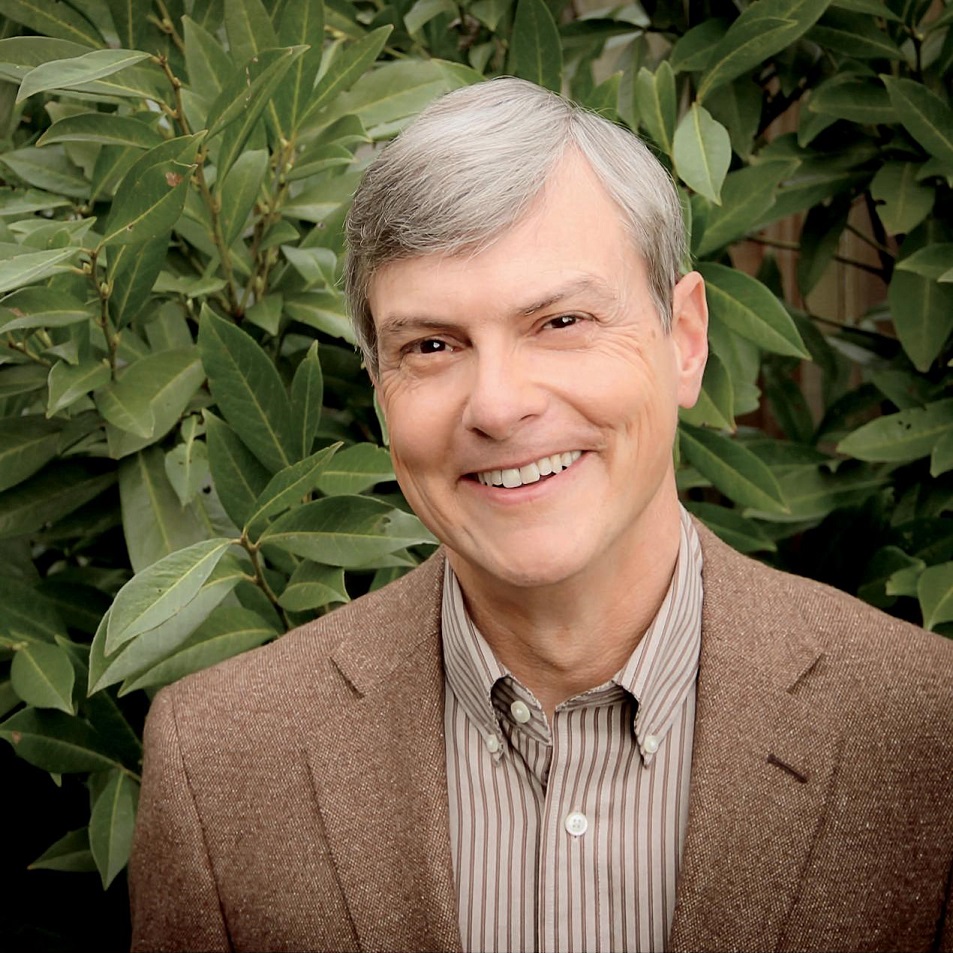 Highly acclaimed author Andrew Lawler will be discussing his latest book, The Secret Token: Myth, Obsession, and the Search for the Lost Colony of Roanoke (Doubleday, hardcover, $29.95, releases 6/5/18). Tickets to this event are $31.75 and include a copy of the book. Tickets and books can be purchased online, at the store, or by calling us at 864-675-0540.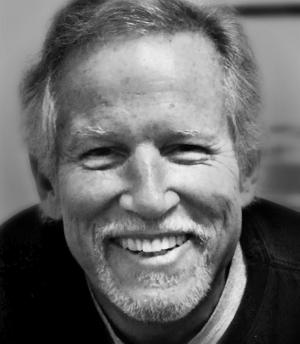 SC author and Citadel graduate John Warley explores 175 years of the Citadel's rich history in his latest book, Stand Forever, Yielding Never (Evening Post, hardcover, $29.95). The $31.75 ticket includes a book and a seat at the event. Books and tickets can be purchased online, at the store, or by calling us at 864-675-0540.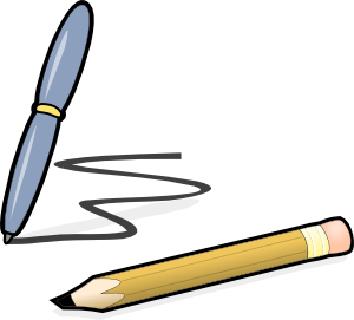 On June 30th, come celebrate the independents, the underdog writers who put themselves out there, sometimes at their own expense, because they've got a story to tell. We will have up to three authors at a time signing in the store throughout the day. To see our author schedule, visit our website at www.fiction-addiction.com.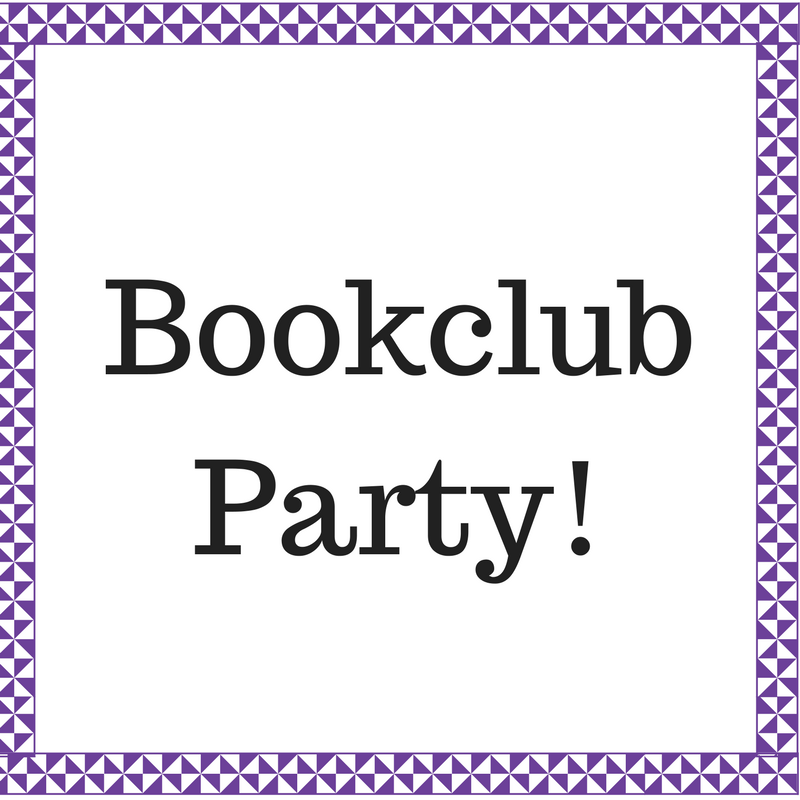 Are you in a bookclub? Thinking about joining or starting a bookclub? Like to read "bookclub-type books"? Then come join us for another
Bookclub Party
at Fiction Addiction! Store owner Jill Hendrix will present suggested titles for bookclubs, and we will be serving wine and cheese and giving away a number of "advance reader copies." The
$15 ticket
can be redeemed for $10 off any merchandise purchased at the event. We prepare gift bags in advance for our attendees, so
please make sure to RSVP.
Sign up for our Mystery Bookclub, co-sponsored by our local chapter of Sisters in Crime. The club will continue to meet at Fiction Addiction on the 2nd Wednesday of each month, but note the changed time. Q3's club will discuss cozy mysteries and will be moderated by
Sally Handley
.
*Note:
Membership
is $36.02 per person and includes the three months' book selections:
Still Life
by Louise Penny (July 11th),
Second Bloom
by Sally Handley (August 8th), and
And Then There Were None
by Agatha Christie (September 12th). Tickets can be purchased
online
, at the store, or by calling us at 864-675-0540.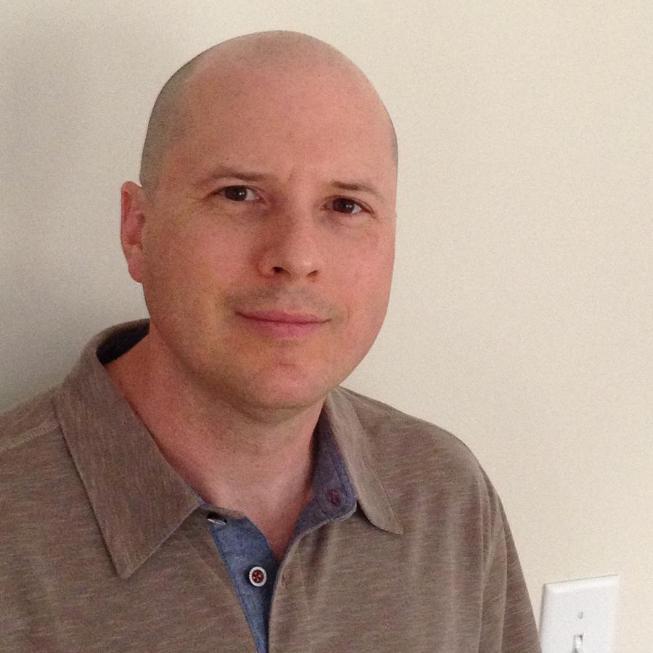 South Carolina author
David Burnsworth
will be celebrating the launch of his latest novel,
Bad Time to Be In It
(Henery Press, hardcover, $31.95), at Fiction Addiction. This event is free and open to the public, and refreshments will be served. Tickets and books can be purchased
online
, at the store, or by calling us at 864-675-0540.
| | |
| --- | --- |
| October 20th | November 13th |
| | |
| | Laura Holt Book Talk & Signing at Fiction Addiction, 6pm, Free (please RSVP) (more info coming soon!) |
Fiction Addiction Cookbook Club

Fiction Addiction's Cookbook Club meets monthly.
This month, we will be preparing recipes from and discussing
At the Southern Table with Paula Deen
(Paula Deen Ventures, hardcover, $28.95).
If you're interested in joining our cookbook club, please email us at
info@fiction-addiction.com
or call us at 864-675-0540 for more information or to sign up. You can
preview the club agreement here
.
Are you interested in Libro.fm but reluctant to try audiobooks? Check out this playlist of FREE audiobook excerpts and samplers, including a handful of listening options at no charge, ranging from chapter excerpts from new releases to sampler collections.
To sign up for Libro.fm and start listening to these free reads, simply go to Libro.fm/fictionaddiction, click Sign Up in the upper right-hand corner, and create your account. You can choose to purchase individual audiobooks or sign up for a membership. Download the free Libro.fm app (iOS or Android), and start listening!
Signed First Editions Club

| | |
| --- | --- |
| June 2018 | July 2018 |
| | |
| Hardcover - $28.00 | Hardcover - $24.99 |
Our
Signed First Editions Club
makes it easy to become a collector! We pick great books -- past picks have included a National Book Award Winner and an Edgar Award Winner for Best Novel -- and you get one signed first edition every month. Our picks run the gamut from memoirs to popular fiction, cookbooks to mysteries. All you have to do is provide us with payment information and commit to purchasing at least 10 of the 12 books picked each year. Collect for fun or for profit -- our club members have seen their books increase in value since they purchased them! A club membership also makes a great gift for the book lover in your life.
(Prices are subject to change by the publisher.)
Grim Lovelies by Megan Shepherd
Seventeen-year-old Anouk envies the human world, where people known as Pretties lavish themselves in fast cars, high fashion, and have the freedom to fall in love. But Anouk can never have those things, because she is not really human. Enchanted from animal to human girl and forbidden to venture beyond her familiar Parisian prison, Anouk is a Beastie: destined for a life surrounded by dust bunnies and cinders serving Mada Vittora, the evil witch who spelled her into existence. That is, until one day she finds her mistress murdered in a pool of blood-and Anouk is accused of the crime.
Now, the world she always dreamed of is rife with danger. Pursued through Paris by the underground magical society known as the Haute, Anouk and her fellow Beasties only have three days to find the real killer before the spell keeping them human fades away. If they fail, they will lose the only lives they've ever known...but if they succeed, they could be more powerful than anyone ever bargained for.
HMH - Format: Hardcover - Price $17.99

To receive a FREE Grim Lovelies zippered pouch:

Limited supply, so don't miss out!
Celebrate Dad!

Dad By My Side by Soosh
Whether they're playing make-believe, making you smile, or warding off monsters under the bed, dads are always there when you need them. Debut picture book artist Soosh celebrates fathers with a gorgeously illustrated and moving story about the parent-child bond.

Little Brown - Format: Hardcover - Price $16.99


Solo: A Star Wars Story: Han on the Run
Young readers will love this Han Solo book, packed with characters and adventures from the new Star Wars™ movie, Solo: A Star Wars Story™. Discover the new heroes, villains, aliens, droids, and vehicles from the movie, plus fan-favorites Han, Chewie, Lando, and the Millennium Falcon. Improve your reading skills while learning about the world of young Han Solo. Solo: A Star Wars Story Han on the Run is a Level 2 Reader packed with fun facts for kids who are beginning to read. It is part of an innovative DK series of leveled reading books that combine a highly visual approach with engaging non-fiction narratives.
DK - Format: Paperback - Price $4.99


Star Wars Block: Over 100 Words Every Fan Should Know
The world of Star Wars is rich with content, from its iconic characters to its stunning locations. This sixth title in the Abrams Block Book series takes readers on a tour through Star Wars, featuring popular characters and moments from all films, up to and including Rogue One.
As in previous Block Book titles, Star Wars Block includes die-cut shapes on every spread and the charming art of British design team Peskimo. Additionally, each spread features important words every Star Wars fan, from the littlest Skywalker to the most seasoned Kenobi, should know.
Abrams - Format: Hardcover - Price $16.99
International Yoga Day is on June 21st!

Good Morning Yoga by Mariam Gates
Calm and awake, "I can do this!"
A deep breath in, a long breath out-
This "wake up" story is so much more than a story. It's a practice for kids and parents to greet the morning with joy and embark on their daily adventures with intention and confidence. Turn the page and reach up to the sky, press your feet into the earth, and get ready for a great day!
Sounds True - Format: Hardcover - Price $17.95

Leah on the Offbeat by Becky Albertalli
In this sequel to the acclaimed Simon vs. the Homo Sapiens Agenda-now a major motion picture, Love, Simon-we follow Simon's BFF Leah as she grapples with changing friendships, first love, and senior year angst.
When it comes to drumming, Leah Burke is usually on beat-but real life isn't always so rhythmic.
She's an anomaly in her friend group: the only child of a young, single mom, and her life is decidedly less privileged. She loves to draw but is too self-conscious to show it. And even though her mom knows she's bisexual, she hasn't mustered the courage to tell her friends-not even her openly gay BFF, Simon.
So Leah really doesn't know what to do when her rock-solid friend group starts to fracture in unexpected ways. With prom and college on the horizon, tensions are running high.
It's hard for Leah to strike the right note while the people she loves are fighting-especially when she realizes she might love one of them more than she ever intended.
Balzer & Bray - Format: Hardcover - Price $18.99

How to Code a Sandcastle by Josh Funk
All summer, Pearl has been trying to build the perfect sandcastle, but out-of-control Frisbees and mischievous puppies keep getting in the way! Pearl and her robot friend Pascal have one last chance, and this time, they're going to use code to get the job done. Using fundamental computer coding concepts like sequences and loops, Pearl and Pascal are able to break down their sandcastle problem into small, manageable steps. If they can create working code, this could turn out to be the best beach day ever! With renowned computer science nonprofit Girls Who Code, Josh Funk and Sara Palacios use humor, relatable situations, and bright artwork to introduce kids to the fun of coding.
Viking Books - Format: Hardcover - Price: $16.99

Beach House Reunion by Mary Alice Monroe
Whisking you back to the shores of her bestselling Beach House series, Mary Alice Monroe weaves together a tale of the struggles and triumphs of the historic Rutledge family of Charleston, South Carolina. Beautifully wrought and rich with keen insight, this is an illuminating tale of new beginnings, resilience, and one family's enduring love.
Cara Rutledge returns to her Southern home on the idyllic Isle of Palms. Everything is comfortingly the same, yet each detail is rife with painful memories. Only through reconnecting with family, friends, and the rhythms of the lowcountry can Cara release the hold of the past and open herself to the possibility of a new love, career, and hope for the future.
Meanwhile, her niece Linnea, a recent college graduate who doesn't know where her life will take her, leaves her historic home in Charleston, with all its entitlement and expectations, and heads to her aunt's beach house. On the island, she is part of the freer, natural ocean lifestyle she loves, rejoining the turtle team, learning to surf, and falling in love. Remembering the lessons of her beloved grandmother, Lovie, the original "turtle lady," Linnea rediscovers a meaningful purpose to her life and finds the courage she needs to break from tradition.
In this heartwarming novel, three generations of the Rutledge family gather together to find the strength, love, and commitment to break destructive family patterns and to forge new bonds that will endure long beyond one summer reunion.
Gallery Press - Format: Hardcover - Price: $26.00
Celebrate America this Independence Day!

Our Towns by James Fallows and Deborah Fallows
A vivid, surprising portrait of the civic and economic reinvention taking place in America, town by town and generally out of view of the national media. A realistically positive and provocative view of the country between its coasts.
For the last five years, James and Deborah Fallows have been traveling across America in a single-engine prop airplane. Visiting dozens of towns, they have met hundreds of civic leaders, workers, immigrants, educators, environmentalists, artists, public servants, librarians, business people, city planners, students, and entrepreneurs to take the pulse and understand the prospects of places that usually draw notice only after a disaster or during a political campaign.
The America they saw is acutely conscious of its problems-from economic dislocation to the opioid scourge-but itis also crafting solutions, with a practical-minded determination at dramatic odds with the bitter paralysis of national politics. At times of dysfunction on a national level, reform possibilities have often arisen from the local level. The Fallowses describe America in the middle of one of these creative waves. Their view of the country is as complex and contradictory as America itself, but it also reflects the energy, the generosity and compassion, the dreams, and the determination of many who are in the midst of making things better. Our Towns is the story of their journey-and an account of a country busy remaking itself.
Note: Greenville is a featured town in Our Towns! Grab your copy today!
Viking Press - Format: Hardcover - Price: $19.99
Dreams of Falling by Karen White
On the banks of the North Santee River stands a moss-draped oak that was once entrusted with the dreams of three young girls. Into the tree's trunk, they placed their greatest hopes, written on ribbons, for safekeeping-including the most important one: Friends forever, come what may.
But life can waylay the best of intentions....
Nine years ago, a humiliated Larkin Lanier fled Georgetown, South Carolina, knowing she could never go back. But when she finds out that her mother has disappeared, she realizes she has no choice but to return to the place she both loves and dreads-and to the family and friends who never stopped wishing for her to come home.
Ivy, Larkin's mother, is discovered badly injured and unconscious in the burned-out wreckage of her ancestral plantation home. No one knows why Ivy was there, but as Larkin digs for answers, she uncovers secrets kept for nearly fifty years-whispers of love, sacrifice, and betrayal-that lead back to three girls on the brink of womanhood who found their friendship tested in the most heartbreaking ways.
Berkley 2018 - Format: Hardcover - Price: $26.00
Best Beach Ever by Wendy Wax
Forced to rent out or lose their beloved Bella Flora after the loss of their renovation-turned-reality-TV show Do Over, Maddie, Nikki, Avery, Kyra, and Bitsy move into cottages at the Sunshine Hotel and Beach Club believing the worst is over. Only to discover just how uncertain their futures really are.
Maddie struggles with the challenges of dating a rock star whose career has come roaring back to life while Nikki faces the daunting realities of mothering twins at forty-seven. Avery buries herself in a tiny home build in an attempt to dodge commitment issues, and Kyra battles to protect her son from the Hollywood world she once dreamed of joining. And Bitsy is about to find out whether the rewards of seeking revenge will outweigh the risks.
Luckily, when the going gets tough, the ladies of Ten Beach Road know that their friendship-tried and tested-can chase away the darkest clouds and let the sun shine in...
Berkley 2018 - Release Date: 5/22/18 - Format: Paperback - Price: $16.00
Lincoln's Last Trial: The Murder Case That Propelled Him to the Presidency
by Dan Abrams and David Fisher
The true story of Abraham Lincoln's last murder trial, a strange case in which he had a deep personal involvement-and which was played out in the nation's newspapers as he began his presidential campaign.
At the end of the summer of 1859, twenty-two-year-old Peachy Quinn Harrison went on trial for murder in Springfield, Illinois. Abraham Lincoln, who had been involved in more than three thousand cases-including more than twenty-five murder trials-during his two-decades-long career, was hired to defend him. This was to be his last great case as a lawyer.
What normally would have been a local case took on momentous meaning. Lincoln's debates with Senator Stephen Douglas the previous fall had gained him a national following, transforming the little-known, self-taught lawyer into a respected politician. He was being urged to make a dark-horse run for the presidency in 1860. Taking this case involved great risk. His reputation was untarnished, but should he lose this trial, should Harrison be convicted of murder, the spotlight now focused so brightly on him might be dimmed. He had won his most recent murder trial with a daring and dramatic maneuver that had become a local legend, but another had ended with his client dangling from the end of a rope.
The case posed painful personal challenges for Lincoln. The murder victim had trained for the law in his office, and Lincoln had been his friend and his mentor. His accused killer, the young man Lincoln would defend, was the son of a close friend and loyal supporter. And to win this trial he would have to form an unholy allegiance with a longtime enemy, a revivalist preacher he had twice run against for political office-and who had bitterly slandered Lincoln as an "infidel...too lacking in faith" to be elected.
Lincoln's Last Trial captures the presidential hopeful's dramatic courtroom confrontations in vivid detail as he fights for his client-but also for his own blossoming political future. It is a moment in history that shines a light on our legal system, as in this case Lincoln fought a legal battle that remains incredibly relevant today.

William Morrow - Release Date: 4/24/18 - Format: Hardcover - Price: $29.99
Tip of the Iceberg: My 3,000-Mile Journey Around Wild Alaska, the Last Great American Frontier by Mark Adams
In 1899, railroad magnate Edward H. Harriman organized a most unusual summer voyage to the wilds of Alaska: He converted a steamship into a luxury "floating university," populated by some of America's best and brightest scientists and writers, including the anti-capitalist eco-prophet John Muir. Those aboard encountered a land of immeasurable beauty and impending environmental calamity. More than a hundred years later, Alaska is still America's most sublime wilderness, both the lure that draws a million tourists annually on Inside Passage cruises and a natural resources larder waiting to be raided. As ever, it remains a magnet for weirdos and dreamers.
Armed with Dramamine and an industrial-strength mosquito net, Mark Adams sets out to retrace the 1899 expedition. Using the state's intricate public ferry system, the Alaska Marine Highway System, Adams travels three thousand miles, following the George W. Elder's itinerary north through Wrangell, Juneau, and Glacier Bay, then continuing west into the colder and stranger regions of the Aleutians and the Arctic Circle. Along the way, he encounters dozens of unusual characters (and a couple of very hungry bears) and investigates how lessons learned in 1899 might relate to Alaska's current struggles in adapting to climate change.
Dutton 2018 - Release Date: 5/15/18 - Format: Hardcover - Price: $28.00
Grace Will Lead Us Home: The Charleston Church Massacre and the Hard, Inspiring Journey to Forgiveness by Jennifer Berry Hawes
On June 17, 2015, twelve members of the historically black Emanuel AME Church in Charleston, South Carolina welcomed a young white man to their evening Bible study. He arrived with a pistol, 88 bullets, and hopes of starting a race war. Dylann Roof's massacre of nine innocents during their closing prayer horrified the nation. Two days later, relatives of the dead stood at Roof's hearing and said, "I forgive you." That grace offered the country a hopeful ending to an awful story. But for the survivors and victims' families, the journey had just begun.
In Grace Will Lead Us Home, Pulitzer Prize-winning journalist Jennifer Berry Hawes provides a definitive account of the tragedy's aftermath. With unprecedented access to the grieving families and other key figures, Hawes offers a nuanced and moving portrait of the events and emotions that emerged in the massacre's wake.

St. Martin's Press 2018 - Release Date: 5/29/18 - Format: Hardcover - Price: $27.99
General & Historical Fiction

The President is Missing
by Bill Clinton and James Patterson
The President disappears.
But the reason he's missing is much worse than anyone could imagine.
With details only a President could know, and the kind of suspense only James Patterson can deliver.
The President Is Missing.
The most gripping and surprising thriller in years.
Little, Brown and Company - Release Date: 6/4/18 - Format: Hardcover - Price: $30.00
The Death of Mrs. Westaway by Ruth Ware
On a day that begins like any other, Hal receives a mysterious letter bequeathing her a substantial inheritance. She realizes very quickly that the letter was sent to the wrong person-but also that the cold-reading skills she's honed as a tarot card reader might help her claim the money.
Soon, Hal finds herself at the funeral of the deceased...where it dawns on her that there is something very, very wrong about this strange situation and the inheritance at the center of it.
Full of spellbinding menace and told in Ruth Ware's signature suspenseful style, this is an unputdownable thriller from the Agatha Christie of our time.
Gallery Books 2018 - Release Date: 5/29/18 - Format: Hardcover - Price: $26.99
The Strange Fascinations of Noah Hypnotik by David Arnold
This is Noah Oakman → sixteen, Bowie believer, concise historian, disillusioned swimmer, son, brother, friend.
Then Noah → gets hypnotized.
Now Noah → sees changes: his mother has a scar on her face that wasn't there before; his old dog, who once walked with a limp, is suddenly lithe; his best friend, a lifelong DC Comics disciple, now rotates in the Marvel universe. Subtle behaviors, bits of history, plans for the future-everything in Noah's world has been rewritten. Everything except his Strange Fascinations . . .
A stunning surrealist portrait, The Strange Fascinations of Noah Hypnotik is a story about all the ways we hurt our friends without knowing it, and all the ways they stick around to save us.
Viking Press 2018 - Release Date: 5/22/18 - Format: Hardcover - Price: $19.99
Amal Unbound by Aisha Saeed
"Saeed's timely and stirring middle-grade debut is a celebration of resistance and justice."-Kirkus Reviews, starred review
The compelling story of a girl's fight to regain her life and dreams after being forced into indentured servitude.
Life is quiet and ordinary in Amal's Pakistani village, but she had no complaints, and besides, she's busy pursuing her dream of becoming a teacher one day. Her dreams are temporarily dashed when-as the eldest daughter-she must stay home from school to take care of her siblings. Amal is upset, but she doesn't lose hope and finds ways to continue learning. Then the unimaginable happens-after an accidental run-in with the son of her village's corrupt landlord, Amal must work as his family's servant to pay off her own family's debt.
Life at the opulent Khan estate is full of heartbreak and struggle for Amal-especially when she inadvertently makes an enemy of a girl named Nabila. Most troubling, though, is Amal's growing awareness of the Khans' nefarious dealings. When it becomes clear just how far they will go to protect their interests, Amal realizes she will have to find a way to work with others if they are ever to exact change in a cruel status quo, and if Amal is ever to achieve her dreams.
Nancy Paulsen Books - Release Date: 5/8/18 - Format: Hardcover - Price: $17.99
Serafina and the Splintered Heart by Robert Beatty
The storms are coming....
Something has happened to Serafina. She has awoken into a darkness she does not understand, scarred from a terrible battle, only to find that life at Biltmore Estate has changed in unimaginable ways. Old friends do unthinkable things and enemies seem all around.
A mysterious threat moves towards Biltmore, a force without a name, bringing with it violent storms and flooding that stands to uproot everything in its path. Serafina must uncover the truth about what has happened to her and find a way to harness her strange new powers before it's too late.
With only days to achieve the impossible, Serafina fights to reclaim herself as the Guardian of Biltmore, friend of Braeden, daughter of her Pa, and heroine of the Blue Ridge Mountains and all the folk and creatures that call it home.
Disney-Hyperion

- Release Date: 5/1/18 - Format: Paperback - Price: $7.99
The Boy, The Bird, and the Coffin Maker by Matilda Woods
Friendship and magical realism sparkle on the page in this heartwarming, delightfully eccentric illustrated middle-grade gem from an extraordinary new literary voice. Perfect for fans of A Snicker of Magic and The Penderwicks.
Alberto lives alone in the town of Allora, where fish fly out of the sea and the houses shine like jewels. He is a coffin maker and widower, spending his quiet days creating the final resting places of Allora's people.
Then one afternoon a magical bird flutters into his garden, and Alberto, lonely inside, welcomes it into his home. And when a kindhearted boy named Tito follows the bird into Alberto's kitchen, a door in the old man's heart cracks open. Tito is lonely too--but he's also scared and searching for a place to hide. Fleeing from danger, he just wants to feel safe for once in his life. Can the boy and the old man learn the power of friendship and escape the shadows of their pasts?
Penguin - Release Date: 5/15/18 - Format: Hardcover - Price: $16.99
Shelf Awareness Email Newsletter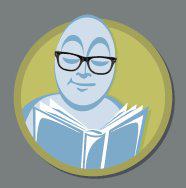 Would you like to learn about even more great books and book-related news? Shelf Awareness sends out a twice-weekly email newsletter filled with book reviews, book lists, author interviews, and more. If you're interested in subscribing to the Shelf Awareness email list, please email us at info@fiction-addiction.com.

Bearskin by James A. McLaughlin
This is a thriller of the highest order. While the story and setting is unlike your typical action thriller, it is one that grabs hold of you and simply won't let go. For anyone who enjoys a Lee Child or Nelson DeMille read, this is one that should be on your 'must read' list. The pacing of the story and development of Rice Moore, the main character are such that you will have a hard time putting this one down. The book is less about plot twists and surprises than it is the gradual unfolding of a complex and compelling character who is both approachable and enigmatic. It is one of those that will leave you wishing for more when you finish it, and hoping that maybe we haven't heard the last of Rice Moore and his journey. I rate this one at the top of my scale: 5/5. -Brent B., store volunteer (seconded by Nancy M.)
Ecco 2018 - Format: Hardcover - Price: $26.99
| | | |
| --- | --- | --- |
| | | |
| Paperback - $9.99 | Paperback - $9.99 | Paperback - $16.00 |
Hardcover - $27.00
| | |
| --- | --- |
| | |
| Paperback - $16.99 | Hardcover - $27.99 |
Paperback - $16.95

Picked Off by Linda Lovely
Brie's antics take us on a wild ride through the low country of South Carolina. Murder and mayhem turn the goat farm into a crime scene and once again, Brie is in the thick of it. The governor's race sets the political scene and Brie's beaus keep us guessing as to which one she'll chose. What a fun read! Definitely take this one to the beach on your summer vacation.
Henery Press - Format: Paperback - Price: $15.95
The Shark Club by Ann Kidd Taylor
Fans of Mary Alice Monroe will be delighted to discover the debut novel, The Shark Club by Ann Kidd Taylor. Even sharkaphobes like myself will find their attitudes toward sharks changing as they meet passionate marine biologist Maeve Donnelly who fears she may love sharks more than people. I found The Shark Club to be a beautiful novel of love, forgiveness, family, and second chances.
Penguin Group 2018 - Format: Paperback - Price: $16.00
| | |
| --- | --- |
| | |
| Paperback - $10.99 | Hardcover - $28.00 |
Words in Deep Blue by Cath Crowley
Rachel used to be in love with her best friend Henry. But that was years ago, before Henry chose his girlfriend Amy over Rachel, before Rachel moved away, before Rachel's brother Cal died. Now Rachel is back and working in Henry's family's bookstore, trying to cope with her feelings about Cal and Henry and Amy. And Henry has to deal with Amy breaking up with him, and whether or not they should sell his family's bookstore, and how he feels about Rachel. And through it all, they learn about life through books -- not just what's written on the pages, but what people leave between the pages. A YA version of The Storied Life of A.J. Fikry, Words in Deep Blue is an ode to books that will resonate with readers who search for the meaning of life in the books they read. (Also, I now want a Letter Library.)
Knopf Books for Young Readers 2018

- Format: Paperback - Price: $9.99
Volunteer to help us at the store! Our volunteers receive a free "advance reading copy" for every three hours worked, and a 20% discount on all merchandise. If you're interested in volunteering at Fiction Addiction, please email Jill at info@fiction-addiction.com or call 864-675-0540.


Free gift! All customers who spend $50 in one transaction may pick a free ARC from our gift cart!


Thanks for your continued patronage!
Sincerely,
Jill Hendrix, Owner
Fiction Addiction

1175 Woods Crossing Rd. #5

Greenville, SC 29607

864-675-0540