Happy June, everyone! The South Carolina heat is in full swing, and we're finally jumping into summer. We're excited to celebrate Father's Day in a few weeks, and start prepping for that perfect 4th of July barbecue. But before that, we have some exciting events and bookclubs on the lineup that you won't want to miss, so check those out below.
Also, Jill will be prepping this month for a three week climbing trip that she will be taking in July. She will be heading out on July 8th, but the store will run as usual during her absence.
-The Team at Fiction Addiction
Jill's Cat Video of the Month
Laugh with dads, not at them, with these 200 hilariously hokey knee-slappers and puns!
A potato walks into a bar. All eyes were on him
: this is just one example of the 200 hilariously hokey knee-slappers and puns in
Dad Jokes
. Tired of the same humdrum ill-fitting pants jokes, or jabs about turkeys being flightless birds? This perfect Father's Day gift will keep the dads in your life on the pulse of family-friendly corny humor that is all new and exclusive to this book. With
Dad Jokes
on hand, everyone will be laughing with dads, not at them!
Through all the years of strife and triumph, America has been shaped not just by our elected leaders and our formal politics but also by our music-by the lyrics, performers, and instrumentals that have helped to carry us through the dark days and to celebrate the bright ones.
From "The Star-Spangled Banner" to "Born in the U.S.A.," Jon Meacham and Tim McGraw take readers on a moving and insightful journey through eras in American history and the songs and performers that inspired us. Meacham chronicles our history, exploring the stories behind the songs, and Tim McGraw reflects on them as an artist and performer. Their perspectives combine to create a unique view of the role music has played in uniting and shaping a nation.
Beginning with the battle hymns of the revolution, and taking us through songs from the defining events of the Civil War, the fight for women's suffrage, the two world wars, the Great Depression, the civil rights movement, the Vietnam War, and into the twenty-first century, Meacham and McGraw explore the songs that defined generations, and the cultural and political climates that produced them. Readers will discover the power of music in the lives of figures such as Harriet Tubman, Franklin Roosevelt, Eleanor Roosevelt, and Martin Luther King, Jr., and will learn more about some of our most beloved musicians and performers, including Marian Anderson, Elvis Presley, Sam Cooke, Aretha Franklin, Bob Dylan, Duke Ellington, Carole King, Bruce Springsteen, and more.
Songs of America
explores both famous songs and lesser-known ones, expanding our understanding of the scope of American music and lending deeper meaning to the historical context of such songs as "My Country, 'Tis of Thee," "God Bless America," "Over There," "We Shall Overcome," and "Blowin' in the Wind." As Quincy Jones says, Meacham and McGraw have "convened a concert in
Songs of America
," one that reminds us of who we are, where we've been, and what we, at our best, can be.
Piggie and Elephant Books
We have brought in an entire spinner rack of Elephant and Piggie for summer reading! Jill's nephews cannot get enough of these fun books.
"The boys were being unusually quiet so I went to check on them. I found my kindergartner reading one of his Piggie and Elephant books to his little brother. It was such a sweet moment. Both kids love the books and I do too because they make my son excited to read!" - Emily, Jill's sister.
June 6th is the 75th Anniversary of D-Day
D-Day, June 6, 1944, and the seventy-six days of bitter fighting in Normandy that followed the Allied landing, have become the defining episode of World War II in the west-the object of books, films, television series, and documentaries. Yet as familiar as it is, as James Holland makes clear in his definitive history, many parts of the OVERLORD campaign, as it was known, are still shrouded in myth and assumed knowledge.
Drawing freshly on widespread archives and on the testimonies of eye-witnesses, Holland relates the extraordinary planning that made Allied victory in France possible; indeed, the story of how hundreds of thousands of men, and mountains of materiel, were transported across the English Channel, is as dramatic a human achievement as any battlefield exploit. The brutal landings on the five beaches and subsequent battles across the plains and through the lanes and hedgerows of Normandy-a campaign that, in terms of daily casualties, was worse than any in World War I-come vividly to life in conferences where the strategic decisions of Eisenhower, Rommel, Montgomery, and other commanders were made, and through the memories of paratrooper Lieutenant Dick Winters of Easy Company, British corporal and tanker Reg Spittles, Thunderbolt pilot Archie Maltbie, German ordnance officer Hans Heinze, French resistance leader Robert Leblanc, and many others.
For both sides, the challenges were enormous. The Allies confronted a disciplined German army stretched to its limit, which nonetheless caused tactics to be adjusted on the fly. Ultimately ingenuity, determination, and immense materiel strength-delivered with operational brilliance-made the difference. A stirring narrative by a pre-eminent historian, Normandy '44 offers important new perspective on one of history's most dramatic military engagements and is an invaluable addition to the literature of war.
June 28th is the 50th Anniversary of Stonewall
The Book of Pride captures the true story of the gay rights movement from the 1960s to the present, through richly detailed, stunning interviews with the leaders, activists, and ordinary people who witnessed the movement and made it happen. These individuals fought battles both personal and political, often without the support of family or friends, frequently under the threat of violence and persecution. By shining a light on these remarkable stories of bravery and determination, The Book of Pride not only honors an important chapter in American history, but also empowers young people today (both LGBTQ and straight) to discover their own courage in order to create positive change. Furthermore, it serves a critically important role in ensuring the history of the LGBTQ movement can never be erased, inspiring us to resist all forms of oppression with ferocity, community, and, most importantly, pride

If you are unable to make one of our author events, you are welcome to reserve signed copies by contacting us in advance, by email at
info@fiction-addiction.com
or by phone at 864-675-0540. Personalized copies will need to be prepaid.
Mystery Book Club: Wednesday, June 12th, noon @ Fiction Addiction, $10.59
Sign up for our new mystery bookclub, co-sponsored by our local chapter of Sisters in Crime. The club will meet at Fiction Addiction on the 2nd Wednesday of each month from Noon-1pm. Each quarter will have a different moderator and a different mystery focus.

Vicki Vass Tedeschi

will moderate the first quarter of 2019. Her June selection is Presumed Innocent by Scott Turow

.

Sign up online, in store, or by calling 864-675-0540.
Teacher & Media Specialist Party
: Sunday, June 30th, 2:00pm @ Fiction Addiction, $15
Don't miss our upcoming Teacher & Media Specialist Party on Sunday, June 30th at 2pm! We will be hearing from Riverside Middle media specialist Gaelyn Jenkins and three wonderful authors with local connections -- Kristy Dempsey
(
Papa Put a Man on the Moon
),
Kate Salley Palmer (
The Lady of Cofitachequi: A South Carolina Native American Folktale
), and Ching Yeung Russell
(
House Without Walls
).
After hearing from the panel, the authors will be available to sign books. Each attendee will receive a gift bag, and wine, fruit, and cheese will be served. Tickets to this event admit one, are $15, and will be redeemable for $10 off a purchase at the event.
Love Your Indie Author/Bookstore Day
: Saturday, July 6th, 11-4 @ Fiction Addiction, Free
We are excited to celebrate Indie Authors at Fiction Addiction on Saturday, June 6th from 11-4. We will be hosting indie author signings all day, featuring Anthony DeCastro, Tom Baker, Judy Buch, Andrew Snorton, Lindsey Brackett, Gregory Fielder, and W.R. Booker. Details may change as we add more authors, so keep checking back for updates!
Emrys Literary Bookclub
: Tuesday, July 9th, Noon-1pm @ Fiction Addiction, $50.86
Sign up for our new literary bookclub, co-sponsored by local literary organization
Emrys
. The club will meet at Fiction Addiction on the 2nd Tuesday of each month from Noon-1pm. Each quarter will have a different moderator. Claire Bateman will start us off by moderating the third quarter of 2019. Her July selection is
Bel Canto
by Ann Patchett. Sign up online, in store, or by calling 864-675-0540.
Q3 Mystery Book Club: Wednesday, July 10th, noon @ Fiction Addiction, $43.45
Sign up for our new mystery bookclub, co-sponsored by our local chapter of Sisters in Crime. The club will meet at Fiction Addiction on the 2nd Wednesday of each month from Noon-1pm. Each quarter will have a different moderator and a different mystery focus.

Sally Handley

will moderate the first quarter of 2019. Her July selection is Prime Time by Hank Phillippi Rya

.

Click the link below to sign up!
Andrea Bobotis Book Talk and Signing
: Thursday, July 18th, 6:00pm @ Fiction Addiction, FREE (please RSVP)
We are so excited to co-sponsor this exciting upcoming event with Emrys! South Carolina author Andrea Bobotis will be giving a book talk and signing at Fiction Addiction on Thursday, July 18th at 6pm. Her debut novel, The Last List of Miss Judith Kratt, is a beautifully chilling mystery that you do not want to miss. This event is FREE and open to the public, and refreshments will be served. Please RSVP to Fiction Addiction if you plan to attend.

Dear Audible,




I feel torn writing this, because we've had so many good times. We've been through so much together. I really mean that. Remember that road trip to Minneapolis, where we drove through the night, and you helped keep me awake? And those early mornings at the gym on the elliptical with the sounds of my favorite authors and stories? I will always cherish those times. I want you to know that.




But there are some things that have been bothering me for a long time. I didn't say anything, because it didn't seem as though there was anything that could be done to change them. After all, you're a part of Amazon, and it wouldn't have been fair for me to think that you could be something that you're not. But then I found someone else, someone who shares so many of the same interests as me. Someone that fits me better than you do.




Don't get me wrong, you're impressive. I can buy almost anything from you guys. At first you were really into books, but then you took on the world, and it seems like that has worked out well for you. But over the years I've found myself wanting something more personal, like a local bookstore, instead of, say, a global mall. I mean, you have algorithms, Audible. Algorithms. I realize that is all fancy and technical, but you give me book recommendations based on a mathematics equation. Libro.fm provides recommendations from real, independent booksellers. Human beings.




And I couldn't shake the fact that by buying from you, I'd be lining the pockets of a handful of wealthy people and stockholders who have, at the bottom line, no interest in supporting the community I live in. Where are they? Do they even read audiobooks? With Libro.fm, I'm able to buy audiobooks through my local bookstore. I'm supporting the business owned by people I actually know and care about. I love my community, and I want to support it.




Audible, it's not you, it's me. Like I said, I couldn't expect you to be anything other than who you are. But Libro.fm gets me, so I'm going to have to say goodbye.




Sincerely,

A Bookstore Supporter
(This letter was first seen on
tattered cover.com)

Signed First Editions Club

| | | |
| --- | --- | --- |
| June 2019 | July 2019 | August 2019 |
| | | |
| Hardcover - $27.00 | Hardcover - $27.00 | Hardcover - $29.99 |
Our Signed First Editions Club makes it easy to become a collector! We pick great books -- past picks have included a National Book Award Winner and an Edgar Award Winner for Best Novel -- and you get one signed first edition every month. Our picks run the gamut from memoirs to popular fiction, cookbooks to mysteries. All you have to do is provide us with payment information and commit to purchasing at least 10 of the 12 books picked each year. Collect for fun or for profit -- our club members have seen their books increase in value since they purchased them! A club membership also makes a great gift for the book lover in your life.
(Prices are subject to change by the publisher.)
City of Girls
by Elizabeth Gilbert
In 1940, nineteen-year-old Vivian Morris has just been kicked out of Vassar College, owing to her lackluster freshman-year performance. Her affluent parents send her to Manhattan to live with her Aunt Peg, who owns a flamboyant, crumbling midtown theater called the Lily Playhouse. There Vivian is introduced to an entire cosmos of unconventional and charismatic characters, from the fun-chasing showgirls to a sexy male actor, a grand-dame actress, a lady-killer writer, and no-nonsense stage manager. But when Vivian makes a personal mistake that results in professional scandal, it turns her new world upside down in ways that it will take her years to fully understand. Ultimately, though, it leads her to a new understanding of the kind of life she craves - and the kind of freedom it takes to pursue it. It will also lead to the love of her life, a love that stands out from all the rest.
Now eighty-nine years old and telling her story at last, Vivian recalls how the events of those years altered the course of her life - and the gusto and autonomy with which she approached it. "At some point in a woman's life, she just gets tired of being ashamed all the time," she muses. "After that, she is free to become whoever she truly is." Written with a powerful wisdom about human desire and connection,
City of Girls
is a love story like no other.
Riverhead Books 2019

- Format: Hardcover - Price: $29.00
The Favorite Daughter
by Patti Callahan Henry
Ten years ago, Lena Donohue experienced a wedding-day betrayal so painful that she fled the small town of Watersend, South Carolina, and reinvented herself in New York City. Though now a freelance travel writer, the one place she rarely goes is home-until she learns of her dad's failing health.
Returning to Watersend means seeing the sister she has avoided for a decade and the brother who runs the family's Irish pub and has borne the burden of his sisters' rift. While Alzheimer's slowly steals their father's memories, the siblings rush to preserve his life in stories and in photographs. As his secret past brings Lena's own childhood into focus, it sends her on a journey to discover the true meaning of home.
Berkley 2019

- Format: Paperback - Price: $16.00
Queen Bee
by Dorothea Benton Frank
(Signed copies available!)
Beekeeper Holly McNee Jensen quietly lives in a world of her own on Sullivans Island, tending her hives and working at the local island library. Holly calls her mother The Queen Bee because she's a demanding hulk of a woman. Her mother, a devoted hypochondriac, might be unaware that she's quite ill but that doesn't stop her from tormenting Holly. To escape the drama, Holly's sister Leslie married and moved away, wanting little to do with island life. Holly's escape is to submerge herself in the lives of the two young boys next door and their widowed father, Archie.
Her world is upended when the more flamboyant Leslie returns and both sisters, polar opposites, fixate on what's happening in their neighbor's home. Is Archie really in love with that awful ice queen of a woman? If Archie marries her, what will become of his little boys? Restless Leslie is desperate for validation after her imploded marriage, squandering her favors on any and all takers. Their mother ups her game in an uproarious and theatrical downward spiral. Scandalized Holly is talking to her honey bees a mile a minute, as though they'll give her a solution to all the chaos. Maybe they will.
Queen Bee is a classic Lowcountry Tale-warm, wise and hilarious, it roars with humanity and a dropperful of whodunit added for good measure by an unseen hand. In her twentieth novel, Dorothea Benton Frank brings us back to her beloved island with an unforgettable story where the Lowcountry magic of the natural world collides with the beat of the human heart.
William Morrow 2019

- Format: Hardcover - Price: $28.99
The Sentence is Death
by Anthony Horowitz
"You shouldn't be here. It's too late . . . "
These, heard over the phone, were the last recorded words of successful celebrity-divorce lawyer Richard Pryce, found bludgeoned to death in his bachelor pad with a bottle of wine-a 1982 Chateau Lafite worth £3,000, to be precise.
Odd, considering he didn't drink. Why this bottle? And why those words? And why was a three-digit number painted on the wall by the killer? And, most importantly, which of the man's many, many enemies did the deed?
Baffled, the police are forced to bring in Private Investigator Daniel Hawthorne and his sidekick, the author Anthony, who's really getting rather good at this murder investigation business.
But as Hawthorne takes on the case with characteristic relish, it becomes clear that he, too, has secrets to hide. As our reluctant narrator becomes ever more embroiled in the case, he realizes that these secrets must be exposed-even at the risk of death . . .
Harper 2019

- Format: Hardcover - Price: $27.99
The Lost Letters of William Woolf
by Helen Cullen
Lost letters have only one hope for survival...
Inside the walls of the Dead Letters Depot, letter detectives work to solve mysteries. They study missing zip codes, illegible handwriting, rain-smudged ink, lost address labels, torn packages, forgotten street names-all the many twists of fate behind missed birthdays, broken hearts, unheard confessions, pointless accusations, unpaid bills, unanswered prayers. Their mission is to unite lost mail with its intended recipients.
But when letters arrive addressed simply to "My Great Love," longtime letter detective William Woolf faces his greatest mystery to date. Written by a woman to the soul mate she hasn't met yet, the missives capture William's heart in ways he didn't know possible. Soon, he finds himself torn between the realities of his own marriage and his world of letters, and his quest to follow the clues becomes a life-changing journey of love, hope and courage.
Graydon House 2019

- Format: Paperback - Price: $16.99
House Without Walls
by Ching Yeung Russell
For most people, home is a place with four walls. It's a place to eat, sleep, rest, and live. For a refugee, the concept of home is ever-changing, ever-moving, ever-wavering. And often, it doesn't have any walls at all.
Eleven-year-old Lam escapes from Vietnam with Dee Dee during the Vietnamese Boat People Exodus in 1979, when people from Vietnam, Laos, and Cambodia fled their homelands for safety. For a refugee, the trip is a long and perilous one, filled with dangerous encounters with pirates and greedy sailors, a lack of food and water, and even the
stench of a dead body onboard. When they finally arrive at a refugee camp, Lam befriends Dao, a girl her age who
becomes like a sister-a welcome glimmer of happiness after a terrifying journey.
Readers will feel as close to Lam as the jade pendant she wears around her neck, sticking by her side throughout
her journey as she experiences fear, crushing loss, boredom, and some small moments of joy along the way.
Written in verse, this is a heartfelt story that is sure to build empathy and compassion for refugees around the world
escaping oppression.
Yellow Jacket 2019

- Format: Hardcover - Price: $16.99
Cece Loves Science and Adventure
by Kimberly Derting and Shelli R. Johannes
See if you can beat Book-It Bunny in a reading race!

In this story designed to engage early readers, charming characters combine with simple text, lively illustrations, and laugh-out-loud humor to help boost kids' confidence and create lifelong readers!
This easy-to-read adventure breaks the fourth wall as Book-It Bunny challenges the reader to race her to the end of the story. But with distractions and tricks up her sleeve along the way, the competition becomes both fierce and funny at the same time. On your mark, get set, read!
Exciting, easy-to-read books are the stepping stone a young reader needs to bridge the gap between being a beginner and being fluent.
Greenwillow Books 2019

- Format: Hardcover - Price: $17.99
Turtles All the Way Down
by John Green
Sixteen-year-old Aza never intended to pursue the mystery of fugitive billionaire Russell Pickett, but there's a hundred thousand dollar reward at stake and her Best and Most Fearless Friend, Daisy, is eager to investigate. So together, they navigate the short distance and broad divides that separate them from Russell Pickett's son, Davis.
Aza is trying. She is trying to be a good daughter, a good friend, a good student, and maybe even a good detective, while also living within the ever-tightening spiral of her own thoughts.
In his long-awaited return, John Green, the acclaimed, award-winning author of
Looking for Alaska
and
The Fault in Our Stars
,
shares Aza's story with shattering, unflinching clarity in this brilliant novel of love, resilience, and the power of lifelong friendship.
Penguin Books 2019

- Format: Paperback - Price: $14.99
Let Me Hear a Rhyme
by Tiffany D. Jackson
(Signed copies available)
Brooklyn, 1998. Biggie Smalls was right: Things done changed. But that doesn't mean that Quadir and Jarrell are cool letting their best friend Steph's music lie forgotten under his bed after he's murdered-not when his rhymes could turn any Bed Stuy corner into a party.
With the help of Steph's younger sister Jasmine, they come up with a plan to promote Steph's music under a new rap name: the Architect. Soon, everyone wants a piece of him. When his demo catches the attention of a hotheaded music label rep, the trio must prove Steph's talent from beyond the grave.
As the pressure of keeping their secret grows, Quadir, Jarrell, and Jasmine are forced to confront the truth about what happened to Steph. Only, each has something to hide. And with everything riding on Steph's fame, they need to decide what they stand for or lose all that they've worked so hard to hold on to-including each other.
Katherine Tegen Books 2019

- Format: Hardcover - Price: $18.99
Shelf Awareness Email Newsletter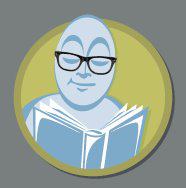 Would you like to learn about even more great books and book-related news? Shelf Awareness sends out a twice-weekly email newsletter filled with book reviews, book lists, author interviews, and more. If you're interested in subscribing to the Shelf Awareness email list, please email us at info@fiction-addiction.com.

Spying on the South by Tony Horwitz
A few years before the Civil War Frederick Law Olmstead, a young journalist trying to find his place in life before discovering his calling as a landscape architect (Central Park, Audubon Park), was hired by a New York newspaper to travel across the South and report his observations. In 2016 Tony Horowitz retraces Olmstead's journey as much as possible to compare and contrast 160 years of history. Thriving industrial towns have fallen on hard times. Boring little cities have thrived. Some backwoods areas are still backwoods. Texas has boomed and mushroomed. A well-written and insightful work that should intrigue anyone interested in Southern history.
Penguin Press 2019

- Format: Hardcover - Price: $30.00
Grace Will Lead Us Home
by Jennifer Berry Hawes
Hawes writes a well-researched and sobering account of the Charleston Church Massacre. Her access to survivors, relatives of the dead, police, and city officials gives her a unique view of what happened that day in Charleston in 2015. She also presents an unbiased portrait of Dylann Roof, giving glimpses into his life that could have contributed to the shooter's mindset. At times intense, other times reflective, this is an account you don't won't to miss if you want to know more about this tragic shooting.
St. Martin's Press 2019

- Format: Hardcover - Price: $27.99
Rosie Colored Glasses by Brianna Wolfson
Wolfson's first novel is a beautifully heartbreaking work that deals with the effects of opiates on addicts and their families. Rosie lives and feels life to its fullest and seeks her escape in pills. Willow loves her mom but can't understand when she suddenly becomes distant. Willow's dad struggles to make sense of his love for his estranged wife and how he can transfer that love to his children. Sometimes sad, but always hopeful, Wolfson helps us understand what it is like for an addict's family.
MIRA 2019

- Format: Paperback - Price: $16.99
The Summer Wives by Beatriz Williams
Beatriz Williams has penned one of her best summer novels yet. Winthrop Island is a place where everyone knows their place - you are either one of the wealthy summer families who vacations there, or a working class Island native. Miranda Schuyler learns all this the summer her mother marries one of the island's elite. When Miranda falls for an island native, she learns that the dividing line between the rich and the poor must never be breached. For breaching it always results in trauma -- or death.
William Morrow 2019
- Format: Paperback - Price: $16.99
Your Life is Mine by Nathan Ripley
A book that at the crux addresses the lasting impact a traumatic event can have on a child. When both your parents are committed to some anarchy and quest for fame at any cost their are going to be costs the child will pay. This book follows Blanche who is the daughter of Chuck Varner, and man who opened fire in a mall before killing himself, to advance his 'cause'. Blanche has been able to channel her energies and has placed her past in a very neatly and completely sealed box. What happens when the seals of the box are cracked unfolds in this book. We see some of the worst humanity has to offer and watch Blanche be faced with almost impossible decisions. The book is riveting and in our time of more mass shootings than can be imagined very timely.
Atria Books 2019

- Format: Hardcoveer - Price: $27.00
The Islanders by Meg Mitchell Moore
Full of twists about the pitfalls and joys of family relationships. What can a wealthy doctor and his wealthy parents have in common with a single mother bakery owner, a disgraced author and his uber successful father and loyal mother, not to mention the disgraced authors estranged wife? They will all be stranded on the island during an epic storm. Shameful secrets and secrets to be proud of will all be revealed. A fast paced story about the best and worst humanity has to offer.
William Morrow 2019

- Format: Hardcover - Price: $26.99
The Summer Guests by Mary Alice Monroe
A stirring book centered on the equestrian community in Tryon and Florida. When an eclectic group of individuals shelters from a hurricane conflicts arise. Mother and daughter, husband and wife, lovers and friends are all impacted by the stress of the storm and relationships become strained. What unfolds is a touching tale of resilience and wonder that will have you laughing and crying at the same time.
Gallery Books 2019

- Format: Hardcover - Price: $26.99
A Gathering of Secrets by Linda Castillo
Linda Castillo does an amazing job of keeping Kate and Tomasetti from getting too familiar. Their relationship has so many nuances it never becomes boring. As always the glimpse into the Amish community if fascinating and horrifying at the same time. As a woman I struggle to understand what I consider undervaluing women, one reason Kate is such a great character. She left the life but can still find the good that exists. The book is a great lesson in looking below the surface. The details in the crimes and investigation are interesting and sometimes shocking. All her fans will love this book and new readers should pick it up also.
Minotaur Books 2019

- Format: Paperback - Price: $9.99
Bring Me Back by B.A. Paris
Layla and Ellen are sisters from a small town on a Scottish Isle. Layla moves to London and finds love. Can one man really love the sister of his lost love? How well do you really see those around you is a central theme to this book. Very engaging and good backgrounds of all the characters to show you how they arrived at some desparate situations.
St. Martin's Griiffin 2019

- Format: Paperback - Price: $16.99
Before We Were Yours by Lisa Wingate
Lisa Wingate is a master storyteller and I am particularly attached to her historical fiction. Each time I read one of the books I learn of a part of our southern past that is mostly forgotten, or in the case of the Tennessee Children's Home, swept under the rug. Rill is an amazing child faced with horrors most of us will be unable to imagine. We have Lisa Wingate to bring them to life and paint a picture of horrible corruption and poverty, but also show the amazing determination that can survive anything. The book is an expose and deeply moving family history. Any fan of southern history, especially South Carolina and Tennessee will enjoy this book.
Ballantine Books 2019

- Format: Paperback - Price: $17.00
Pieces of Her by Karin Slaughter
This is an excellent book, and so different than the series books, but so intriguing you do not want it to end. The plot is incredible complex with two similar yet different female main characters. The relationship to current trends and the very accurate portrayal of the 1980's is such a well crafted picture you will feel the tension. A compelling story of how someone can be manipulated and be unaware. If I had never read a Karin Slaughter book this would convince me to read all the others. Happily for me I have enjoyed them for years.
William Morrow 2019

- Format: Paperback - Price: $16.99
Vessel by Lisa A. Nichols
I am not normally a Sci-Fi fan but I loved The Martian so decided to give Vessel a try, and boy am I glad I did. It was an amazing look at NASA and the space program including protocols and hardships, and the lives and personal struggles of astronauts. Commander Catherine Wells was on a 6 year mission to a newly discovered planet that was believed to be able to support life when things went horribly wrong. Contact was lost and eventually all were assumed dead. Nine years after the mission was launched Catherine returned home - alone and with no memory of what happened. Vessel is a fast paced very readable novel with strong characters that gives a fantastic look at what could be reality and not fiction in the not so distant future.

Atria Books 2019

- Format: Hardcover - Price: $27.00
The First Mistake by Sandie Jones
The First Mistake is a book about 4 main characters. Alice is the mother of 2 girls and a successful owner of an interior design firm. Nathan is her second husband and the father of her youngest child. Beth is her very best friend. Tom is Alice's first husband who disappeared on a skiing trip and has been presumed dead for 10 years. As the story unfolds Sandie Jones leads you down the paths she wants you to follow. You question Alice's sanity and her devotion to her dead husband. You question the motives and the secrecy of her best friend. You question the love and loyalty of Nathan. And, you question if Tom is really dead. But, the paths she leads you down don't stay straight. They twist and turn and seem to get tied in knots until you really have no idea who is who and what is really happening or why? This one will keep you up all night trying to figure out what is really going on.

Minotaur Books 2019

- Format: Hardcover - Price: $27.99
The Other Woman by Sandie Jones
Emily is perfectly happy with her single life so it is really unexpected when she succumbs to Adam's flirting with her and eventually falls madly head over heels in love with him. She has to be totally head over heels in love or she would never have put up with his mother. But, not only does she put up with Pammie, she also puts up with Adam and his treatment of her and his protectiveness towards his mother. She epitomizes the saying that love is blind. Pammie is the Mother-in-Law from hell... mean and evil and conniving. She tries everything to break them up in what looks like a sick mother/son relationship. This fast-paced psychological thriller will leave you breathless as you rapidly turn pages, and yet not wanting it to end.
Minotaur Books 2019

- Format: Paperback - Price: $16.99
Call Your Daughter Home by Deb Spera
Call Your Daughter Home is sure to become a classic in Southern literature. It is a book that I didn't just read - I lived it and felt it. And even though it was heart wrenching in parts it was also uplifting with a beautiful message of strength, perseverance and the power of women and a mother's love. It is a beautifully written story of three women whose lives intersect in a small South Carolina town in the 1920s. Gertrude is a poor white woman with 4 daughters who has endured hardships that defy belief and yet finds the strength to do what she must to ensure that her children survive. Oretta is a first generation freed black woman who works for the same family who owned her mother. She too has suffered from loss and pain, the least of which is not being able to do what she knows is right because she must remember her place. Annie Cole is the mistress of the plantation where Retta lives and works and even though she is white and supposedly rich and privileged she too has suffered great loss and pain. Though from totally different backgrounds it is evident that these three women are more alike than they are different as they fight misogyny, poverty, and racism and try to save their families and those they love. (seconded by Nancy H. and Jackie W., store volunteers)

Park Row Books 2019

- Format: Hardcover - Price: $26.99
A Stranger in the House by Shari Lapena
A Stranger in the House is another fantastic domestic thriller from Shari Lapena. It seems to be a fairly straight forward and predictable mystery at first: wives with secrets, husbands with secrets, creepy neighbor with secrets and a convenient case of amnesia. Or, is it? At first, after her accident in a seedy part of town she would never have visited and then the discovery of a murder victim nearby, it seems that Karen is probably faking her amnesia. Then other things make us think perhaps she is really suffering from amnesia, because no one can be that good of an actress. Karen lies to the police, her husband Tom lies to the police and their neighbor Brigid lies to the police. But, they all lie for different reasons and about different things. As time goes by it becomes fairly obvious to the reader what happened and then...the totally unexpected.

Penguin Books 2019

- Format: Paperback - Price: $9.99
Slightly South of Simple by Kristy Woodson Harvey
Fans of Karen White and Mary Alice Monroe should take note of rising Southern writer Kristy Woodson Harvey. Her new novel Slightly South of Simple is a tale of sisterhood, second chances, love and betrayal and, above all, the indomitable nature of strong Southern women.

Pocket 2019

- Format: Paperback - Price: $8.99
Red, White and Royal Blue by Casey McQuiston
Alex is the son of the first woman POTUS. Henry is a prince of England. Alex has considered Henry to be his archenemy pretty much since they met, and he's convinced that Henry feels the same. Until one night at a party when Henry kisses Alex, and Alex has to reconsider all of his feelings. But as the children of powerful world leaders, they have to consider their image and decide what damage they could cause and whether it's worth it to them to pursue a relationship. This is such a fun book, and I found myself laughing out loud in so many places. The world can be hurtful to people who are 'other', but this book is the hope that counters that.
St. Martin's Griffin 2019
- Format: Paperback - Price: $16.99
Things My Son Needs to Know about the World by Fredrik Backman
Swinging from heartfelt advice to laugh-out-loud warnings, this collection of humorous anecdotes about fatherhood will appeal to any parent (and fans of Backman's previous novels will undoubtedly find much to laugh about, too), but it will make an especially great gift for any father who might not quite understand why they got in trouble for that hilarious (wife says inappropriate) joke at the preschool parent teacher conference.
Atria Books 2019
- Format: Hardcover - Price: $24.00
Kings, Queens, and In-Betweens by Tanya Boteju
Nima is a socially awkward 17-year-old whose mom left her a year and a half ago and who is only comfortable hanging out with her two best friends. But after being let down by her straight female best friend/crush, Nima spends some time wandering aimlessly, unsure of where she belongs (figuratively and literally), and ends up at a drag show, where she's introduced to an entirely new world. Through drag, Nima is able to meet new people, make new friends, get in new awkward situations, and learn a lot about herself in the process. Fans of Dumplin will enjoy this humorous novel about drag queens (and kings!) and learning to be true to yourself.
Simon Pulse 2019
- Format: Hardcover - Price: $18.99
Far From the Tree by Robin Benway
16-year-old Grace has just had a baby. After going through the pregnancy and choosing adoptive parents for her daughter, she now feels unmoored from her life before and wants to find her own biological family. That's how her biological siblings, Maya and Joaquin, come into the picture. Maya, set apart from her adoptive family in looks and temperament, struggles with the fallout of her adoptive mom's secrets coming to light. And Joaquin, in foster care his whole life, struggles with the idea of being worthy of someone's love. All of them grapple with their sense of belonging, but now that they have each other, maybe that will be easier. Benway has written a touching, sometimes humorous, compulsively readable book that will resonate with anyone searching for their place in the world, showing that sometimes where you are is exactly where you belong.
HarperTeen 2019
- Format: Paperback - Price: $9.99
Brave Face
by Shaun David Hutchinson
This is a memoir about being gay and being depressed, and how the two are not related. I think that last part is especially important in Hutchinson's bigger message that things will get better -- maybe not right away, and maybe not when you want it to, and maybe not how you want it to, but eventually you will find your people and get in a better head space to accept yourself, whatever that entails.
Simon Pulse 2019

- Format: Hardcover - Price: $18.99
The Good Sister
by Gillian McAllister
This novel is a good summer read. The story is set in England. It focuses on the dynamics between two sisters who are on opposing sides of a murder trial. The story is narrated by several characters. The author provides character development using this style. The story was difficult to put down and I looked forward to picking the book up whenever I had a moment.
G.P. Putnam's Sons 2019

- Format: Paperback - Price: $16.00
Volunteer to help us at the store! Our volunteers receive a free "advance reading copy" for every three hours worked, and a 20% discount on all merchandise. If you're interested in volunteering at Fiction Addiction, please email Jill at info@fiction-addiction.com or call 864-675-0540.


Free gift! All customers who spend $50 in one transaction may pick a free ARC from our gift cart!


Thanks for your continued patronage!
Sincerely,
Jill Hendrix, Owner
Fiction Addiction

1175 Woods Crossing Rd. #5

Greenville, SC 29607

864-675-0540




P.S. Clicking SafeUnsubscribe below will unsubscribe you from our monthly newsletter and all other emails sent through Constant Contact (but you may still receive direct emails from us re your orders). Please click Update Profile and follow the emailed instructions if you wish to unsubscribe from just a specific type of email we are sending you.