1175 Woods Crossing Rd. #5 Greenville, SC 29607


Store Hours: Mon-Fri 10am-5:30pm, Sat 10am-4pm
We've been helping the ReadUp Book Festival with their 2018 author selection process and we think this will be the best festival yet. Save the date of October 20th, 2018 and make sure to sign up for their email list (scroll down to the bottom of the home page) so you'll be notified when they start releasing the names of this year's authors.

Each month, we'll feature a discounted kids' item. These deals are only good for one month, and quantities are limited, so get yours today!



This month's deal is Good Night Stories for Rebel Girls by Francesca Cavallo Favilli (Timbuktu Labs, hardcover, now $26.25! Good Night Stories for Rebel Girls reinvents fairy tales with a collection of 100 bedtime stories about the lives of 100 extraordinary women, from Elizabeth I to Serena Williams, and illustrated by 60 female artists from all over the world.

You can get 25% off the original cover price of $35.00 on this book through April 14th.

If you are unable to make one of our author events, you are welcome to reserve signed copies by contacting us in advance, by email at
info@fiction-addiction.com
or by phone at 864-675-0540. Personalized copies will need to be prepaid.
Greenville, South Carolina, author Jessica Leake will be celebrating the launch of her new young adult novel, Beyond a Darkened Shore (HarperTeen, hardcover, $17.99, on sale 4/10/18), a romantic historical fantasy that is Vikings meets Frostblood, at her launch party at Carolina Olive Oil (104 S. Main St., Simpsonville). This event is free and open to the public, and refreshments will be served. Fiction Addiction will have books for sale at the event, or you can pre-order online, at the store, or by calling us at 864-675-0540.
Have you ever wondered how illustrators work? Come and see for yourself at our illustrator show-and-tell at Fiction Addiction. We will be hearing from Alice Ratterree (illustrator of Dangerous Jane by Suzanne Slade [Peachtree, hardcover, $17.95]), Bonnie Adamson (illustrator of Rutabaga Boo! by Sudipta Bardhan-Quallen [Atheneum, hardcover, $15.99]), and Lina Maslo (author/illustrator of Free as a Bird: The Story of Malala [Balzer + Bray, hardcover, $17.99]). *Note: This event is free and open to the public, but please RSVP to Fiction Addiction if you plan to attend. Books can be purchased online, at the store, or by calling us at 864-675-0540.

Are you interested in Libro.fm but reluctant to try audiobooks? Check out this playlist of FREE audiobook excerpts and samplers, including a handful of listening options at no charge, ranging from chapter excerpts from new releases to sampler collections.

To sign up for Libro.fm and start listening to these free reads, simply go to Libro.fm/fictionaddiction, click Sign Up in the upper right-hand corner, and create your account. You can choose to purchase individual audiobooks or sign up for a membership. Download the free Libro.fm app (iOS or Android), and start listening!




Tiny the South Carolina Easter Bunny by Eric James, illustrated by Sara Sanchez
It's Easter morning in South Carolina, and Tiny is out for a jog, but he STOPS in his tracks and discovers the Easter Bunny STUCK in a log! With the Easter Bunny trapped, it's up to Tiny to save Easter in South Carolina! But being a bunny isn't as easy as it looks, especially for an elephant. In this fun and playful story, find out how Tiny uses his own special talents to save Easter!
Sourcebooks Jabberwocky - Release Date: 2/1/18 - Format: Hardcover - Price: $9.99
Paperback - $7.99
My Pet Wants a Pet by Elise Broach, illustrated by Eric Barclay
Once there was a boy who wanted something to take care of. Something of his very own. He begged his mother for a puppy. Until she said YES! The boy loved his puppy. He fed him and played with him and cuddled him. But soon, the dog wanted something to take care of -- something of his very own. So the dog gets a pet cat; then the cat gets a pet bird; the bird gets a pet worm; the worm gets a pet flea...and on and on it goes as utter chaos ensues.
Henry Holt & Co. - Release Date: 3/6/18 - Format: Hardcover - Price: $16.99
Hardcover - $17.99

Hardcover - $16.99
National Puppy Day is March 23rd
Genesis by Brendan Reichs
Noah Livingston knows he is destined to survive. The 64 members of Fire Lake's sophomore class are trapped in a place where morals have no meaning and zero rules apply. But Noah's deaths have trained him -- hardened him -- to lead the strongest into the future...whatever that may be. And at any cost. Min Wilder knows that survival alone isn't enough. In a violent world where brute force passes for leadership, it's tempting to lay back and let everyone else battle it out. But Min's instincts rebel against allowing others to decide who lives and who dies. She's ready to fight for what she believes in. And against whomever might stand in her way.
Putnam - Release Date: 3/6/18 - Format: Hardcover - Price: $18.99
Secret Coders: Potions & Parameters by Gene Luen Yang, illustrated by Mike Holmes
Dr. One-Zero won't stop until the whole town -- no, the whole world -- embraces the "true happiness" found in his poisonous potion, Green Pop. And now that he has the Turtle of Light, he's virtually unstoppable. There's one weapon that can defeat him: another Turtle of Light. Unfortunately, they can only be found in another dimension! To open a portal to this new world, Hopper, Eni, and Josh's coding skills will be put to the test.
First Second - Release Date: 3/27/18 - Format: Paperback - Price: $10.99
Shelf Awareness Email Newsletter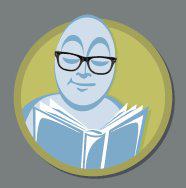 Would you like to learn about even more great books and book-related news? Shelf Awareness sends out a twice-weekly email newsletter filled with book reviews, book lists, author interviews, and more. If you're interested in subscribing to the Shelf Awareness email list, please email us at info@fiction-addiction.com.

Conviction by Kelly Loy Gilbert
Conviction is a powerful novel which examines faith, loyalty and family through the eyes of 16 year-old baseball phenom Braden Raynor. Braden is forced to make decisions that no teenager should have to face when his father, a conservative Christian radio talk show star, is charged with the murder of a policeman. You will be left thinking about this one long after you finish the last page.
Disney-Hyperion - Release Date: 3/13/18 - Format: Paperback - Price: $9.99
Sparks! by Ian Boothby, illustrated by Nina Matsumoto
My 10-year-old son loves this laugh-out-loud graphic novel about a superhero dog (who's really a robot controlled by two cats) and the baby who is his archenemy (and who's really an alien trying to take over the world -- don't let her cuteness fool you!). A fun book for fans of Dav Pilkey's Dogman.
Graphix - Release Date: 2/27/18 - Format: Paperback - Price: $12.99
Hardcover - $18.99

Signed First Editions Available!

Hardcover - $18.99
Volunteer and help us at the store! Our volunteers receive a free "advance reading copy" for every three hours worked, and a 20% discount on all merchandise. If you're interested in volunteering at Fiction Addiction, please email Jill at info@fiction-addiction.com or call 864-675-0540.


Thanks for your continued patronage!
Sincerely,
Jill Hendrix, Owner
Fiction Addiction

1175 Woods Crossing Rd. #5

Greenville, SC 29607

864-675-0540