1175 Woods Crossing Rd. #5 Greenville, SC 29607


Store Hours: Mon-Fri 10am-5:30pm, Sat 11am-4pm
Happy March, everyone! We are excited about the great Greenville stickers that we just got in stock - perfect for showing your South Carolina pride. We have our fingers crossed for some warmer weather soon so that we'll be able to get out and enjoy the beauty of downtown Greenville!
With the changing of seasons comes some great author events. This month, we're excited to host a multitude of authors, including
George Singleton
and
John McMahon
. We hope to see you soon!

A magical collection of twenty classic Irish fairy tales by one of
Ireland's greatest writers, the Nobel
Prize-
winning W. B. Yeats - with intricate, traditional illustrations throughout by P. J. Lynch.
These short, carefully selected stories are told with humour and warmth, drawing on the glorious storytelling tradition of Ireland.
With enchanting portrayals of witches, fairies, giants, pixies, hobgoblins and people of the otherworld, plus a notes section that traces the fascinating origin of each story, this book provides the perfect introduction to Irish myths and legends for curious new readers and fans of Yeats alike.
March 2nd is Dr. Seuss's Birthday!

This previously never-before-seen picture book by Dr. Seuss about making up one's mind is the literary equivalent of buried treasure! What happens when a brother and sister visit a pet store to pick a pet? Naturally, they can't choose just one! The tale captures a classic childhood moment-choosing a pet-and uses it to illuminate a life lesson: that it is hard to make up your mind, but sometimes you just have to do it!
Told in Dr. Seuss's signature rhyming style, this is a must-have for Seuss fans and book collectors, and a perfect choice for the holidays, birthdays, and happy occasions of all kinds.
If you are unable to make one of our author events, you are welcome to reserve signed copies by contacting us in advance, by email at
info@fiction-addiction.com
or by phone at 864-675-0540. Personalized copies will need to be prepaid.
Larry Williams Book Signing
: Saturday, March 2nd, 11am-1pm @ Fiction Addiction, Free
Sportswriter Larry Williams has covered Clemson football on a daily basis since 2004. We are so excited to welcome him to Fiction Addiction on Saturday, March 2nd from 11am-1pm in honor of his new book,

Dabo's Dynasty: Clemson's Rise to College Football Supremacy

for a book signing.

Books can be purchased online, at the store, or by calling us at 864-675-0540.
Bullet Journal Class: Saturday, March 2nd, 2pm @ Fiction Addiction, $25
Store owner Jill Hendrix will be teaching a

class

on bullet journaling on

Saturday, March 2nd, at 2pm

.

Tickets

are $25 each, redeemable on a purchase that day.

Tickets can be purchased online, in store, or by calling 864-675-0540.
Debra Goldstein Book Signing
: Thursday, March 7th, 2-4pm @ Fiction Addiction, Free
We are excited to host Debra Goldstein for a signing of her new book, One Taste Too Many, on Thursday, March 7th, from 2-4pm. Books can be purchased online, at the store, or by calling us at 864-675-0540.
Daniel Stone Book Talk & Signing
: Thursday, March 7th, 6pm @ Barton Library at Greenville Tech, Free (please RSVP)
Meet Daniel Stone, a writer on environmental science, agriculture, and botany. He writes for
National Geographic
and is a former White House correspondent for
Newsweek
and
The Daily Beast.
Stone will be speaking at the Barton Library on March 7th at 6pm about his new book,
The Food Explorer: The True Adventures of a Globe Trotting Botanist Who Transformed What America Eats.
Light refreshments will be served courtesy of Slow Food Upstate, and the book talk will be followed by a Q&A and signing. This event is FREE and open to the public, but please
RSVP to Slow Food Upstate
if you plan to attend. Books can be purchased
online
, in store, or by calling Fiction Addiction at 864-675-0540.
George Singleton Book Talk & Signing
: Monday, March 11th, 6pm @ Fiction Addiction, $24
Southern author George Singleton will be discussing his latest short story collection

Staff Picks

at a book talk and signing at Fiction Addiction.

There are two ticket options for this event. The

$24 ticket

admits one, is standing room only, and includes a copy of the book. The $10 ticket admits one, is standing room only, and is redeemable for $10 off a purchase the day of the event.

The author will be available to sign books after the presentation. Books and tickets can be purchased online, at the store, or by calling us at 864-675-0540.
Mystery Book Club: Wednesday, March 13th, noon @ Fiction Addiction, $34.98
Sign up for our new mystery bookclub, co-sponsored by our local chapter of Sisters in Crime. The club will meet at Fiction Addiction on the 2nd Wednesday of each month from Noon-1pm. Each quarter will have a different moderator and a different mystery focus. Diana Manley will moderate the first quarter of 2019. Her March selection is

Death at La Fenice

by Donna Leon.

Sign up online, in store, or by calling 864-675-0540.
John McMahon Book Talk & Signing
: Tuesday, March 19th, 6:30pm @ Fiction Addiction, $10
We are excited to extend a warm Southern welcome to debut author John McMahon! Fans of Greg Iles will fall in love with John's debut Southern-set mystery,

The Good Detective

.

John will be flying out from his home in California to discuss The Good Detective

at a book talk and signing at Fiction Addiction.

Your

$10 ticket

admits one, and is redeemable for $10 off a purchase the day of the event.

The author will be available to sign books after the presentation. Books and tickets can be purchased online, at the store, or by calling us at 864-675-0540.
Ashley Poston in conversation with Beth Revis
: Tuesday, April 2nd, 6pm @ Fiction Addiction, $10
Ashley Poston will be in conversation with fellow young adult author Beth Revis. They will discuss Ashley's new book, The Princess and the Fangirl, and Beth's latest fantasy novel, Give the Dark My Love.

Your

$10 ticket

admits one, and is redeemable for $10 off a purchase the day of the event.

Both authors will be available to sign books after the presentation. Books and tickets can be purchased online, at the store, or by calling us at 864-675-0540.
Anne Keene Military Lunch
: Thursday, April 4th, noon @ the Poinsett Club, $54
Author Anne Keene will be speaking about her new book,
Cloudbuster Nine: The Untold Story of of Ted Williams and the Baseball Team That Helped Win World War II
at a military book talk and signing at the Poinsett Club on Thursday, April 4th at noon. Your $54 ticket admits one to the event, includes lunch, and benefits a military charity. Tickets can be purchased
online
, in store, or by calling Fiction Addiction at 864-675-0540.

Dear Audible,




I feel torn writing this, because we've had so many good times. We've been through so much together. I really mean that. Remember that road trip to Minneapolis, where we drove through the night, and you helped keep me awake? And those early mornings at the gym on the elliptical with the sounds of my favorite authors and stories? I will always cherish those times. I want you to know that.




But there are some things that have been bothering me for a long time. I didn't say anything, because it didn't seem as though there was anything that could be done to change them. After all, you're a part of Amazon, and it wouldn't have been fair for me to think that you could be something that you're not. But then I found someone else, someone who shares so many of the same interests as me. Someone that fits me better than you do.




Don't get me wrong, you're impressive. I can buy almost anything from you guys. At first you were really into books, but then you took on the world, and it seems like that has worked out well for you. But over the years I've found myself wanting something more personal, like a local bookstore, instead of, say, a global mall. I mean, you have algorithms, Audible. Algorithms. I realize that is all fancy and technical, but you give me book recommendations based on a mathematics equation. Libro.fm provides recommendations from real, independent booksellers. Human beings.




And I couldn't shake the fact that by buying from you, I'd be lining the pockets of a handful of wealthy people and stockholders who have, at the bottom line, no interest in supporting the community I live in. Where are they? Do they even read audiobooks? With Libro.fm, I'm able to buy audiobooks through my local bookstore. I'm supporting the business owned by people I actually know and care about. I love my community, and I want to support it.




Audible, it's not you, it's me. Like I said, I couldn't expect you to be anything other than who you are. But Libro.fm gets me, so I'm going to have to say goodbye.




Sincerely,

A Bookstore Supporter
(This letter was first seen on
tattered cover.com)

Signed First Editions Club

| | | |
| --- | --- | --- |
| March 2019 | April 2019 | May 2019 |
| | | |
| Hardcover - $33.95 | Hardcover - $27.99 | Hardcover - $29.00 |
Our Signed First Editions Club makes it easy to become a collector! We pick great books -- past picks have included a National Book Award Winner and an Edgar Award Winner for Best Novel -- and you get one signed first edition every month. Our picks run the gamut from memoirs to popular fiction, cookbooks to mysteries. All you have to do is provide us with payment information and commit to purchasing at least 10 of the 12 books picked each year. Collect for fun or for profit -- our club members have seen their books increase in value since they purchased them! A club membership also makes a great gift for the book lover in your life.
(Prices are subject to change by the publisher.)
General & Historical Fiction

The Island of Sea Women
by Lisa See
Mi-ja and Young-sook, two girls living on the Korean island of Jeju, are best friends that come from very different backgrounds. When they are old enough, they begin working in the sea with their village's all-female diving collective, led by Young-sook's mother. As the girls take up their positions as baby divers, they know they are beginning a life of excitement and responsibility but also danger.
Despite their love for each other, Mi-ja and Young-sook's differences are impossible to ignore.
The Island of Sea Women
is an epoch set over many decades, beginning during a period of Japanese colonialism in the 1930s and 1940s, followed by World War II, the Korean War and its aftermath, through the era of cell phones and wet suits for the women divers. Throughout this time, the residents of Jeju find themselves caught between warring empires. Mi-ja is the daughter of a Japanese collaborator, and she will forever be marked by this association. Young-sook was born into a long line of
haenyeo
and will inherit her mother's position leading the divers in their village. Little do the two friends know that after surviving hundreds of dives and developing the closest of bonds, forces outside their control will push their friendship to the breaking point.
Scribner 2019

- Format: Hardcover - Price: $27.00
Mystery, Thrillers, & Suspense

The Malta Exchange
by Steve Berry
(signed copy!)
The pope is dead. A conclave to select his replacement is about to begin. Cardinals are beginning to arrive at the Vatican, but one has fled Rome for Malta in search of a document that dates back to the 4th century and Constantine the Great.
Former Justice Department operative, Cotton Malone, is at Lake Como, Italy, on the trail of legendary letters between Winston Churchill and Benito Mussolini that disappeared in 1945 and could re-write history. But someone else seems to be after the same letters and, when Malone obtains then loses them, he's plunged into a hunt that draws the attention of the legendary Knights of Malta.
The knights have existed for over nine hundred years, the only warrior-monks to survive into modern times. Now they are a global humanitarian organization, but within their ranks lurks trouble - the Secreti - an ancient sect intent on affecting the coming papal conclave. With the help of Magellan Billet agent Luke Daniels, Malone races the rogue cardinal, the knights, the Secreti, and the clock to find what has been lost for centuries. The final confrontation culminates behind the walls of the Vatican where the election of the next pope hangs in the balance.
Minotaur Books 2019

- Format: Hardcover - Price: $29.99
Cemetery Road
by Greg Iles
(signed copy!)
When Marshall McEwan left his hometown at age eighteen, he vowed never to return. The trauma that drove him away ultimately spurred him to become one of the most successful journalists in Washington D.C. But just as the political chaos in the nation's capital lifts him to new heights, Marshall is forced to return home in spite of his boyhood vow.
His father is dying, his mother is struggling to keep the family newspaper from failing, and the town is in the midst of an economic rebirth that might be built upon crimes that reach into the state capitol-and perhaps even to Washington. More disturbing still, Marshall's high school sweetheart, Jet, has married into the family of Max Matheson, patriarch of one of the families that rule Bienville through a shadow organization called the Bienville Poker Club.
When archeologist Buck McKibben is murdered at a construction site, Bienville is thrown into chaos. The ensuing homicide investigation is soon derailed by a second crime that rocks the community to its core. Power broker Max Matheson's wife has been shot dead in her own bed, and the only other person in it at the time was her husband, Max. Stranger still, Max demands that his daughter-on-law, Jet, defend him in court.
As a journalist, Marshall knows all too well how the corrosive power of money and politics can sabotage investigations. Without telling a soul, he joins forces with Jet, who has lived for fifteen years at the heart of Max Matheson's family, and begins digging into both murders. With Jet walking the dangerous road of an inside informer, they soon uncover a web of criminal schemes that undergird the town's recent success. But these crimes pale in comparison to the secret at the heart of the Matheson family. When those who have remained silent for years dare to speak to Marshall, pressure begins to build like water against a crumbling dam.
Marshall loses friends, family members, and finally even Jet, for no one in Bienville seems willing to endure the reckoning that the Poker Club has long deserved. And by the time Marshall grasps the long-buried truth, he would give almost anything not to have to face it.
William Morrow 2019

- Format: Hardcover - Price: $29.99
Madame Fourcade's Secret War: The Daring Young Woman Who Led France's Largest Spy Network Against Hitler
by Lynne Olson
In 1941 a thirty-one-year-old Frenchwoman, a young mother born to privilege and known for her beauty and glamour, became the leader of a vast intelligence organization-the only woman to serve as a
chef de résistance
during the war. Strong-willed, independent, and a lifelong rebel against her country's conservative, patriarchal society, Marie-Madeleine Fourcade was temperamentally made for the job. Her group's name was Alliance, but the Gestapo dubbed it Noah's Ark because its agents used the names of animals as their aliases. The name Marie-Madeleine chose for herself was Hedgehog: a tough little animal, unthreatening in appearance, that, as a colleague of hers put it, "even a lion would hesitate to bite."
No other French spy network lasted as long or supplied as much crucial intelligence-including providing American and British military commanders with a 55-foot-long map of the beaches and roads on which the Allies would land on D-Day-as Alliance. The Gestapo pursued them relentlessly, capturing, torturing, and executing hundreds of its three thousand agents, including Fourcade's own lover and many of her key spies. Although Fourcade, the mother of two young children, moved her headquarters every few weeks, constantly changing her hair color, clothing, and identity, she was captured twice by the Nazis. Both times she managed to escape-once by slipping naked through the bars of her jail cell-and continued to hold her network together even as it repeatedly threatened to crumble around her.
Now, in this dramatic account of the war that split France in two and forced its people to live side by side with their hated German occupiers, Lynne Olson tells the fascinating story of a woman who stood up for her nation, her fellow citizens, and herself.
Penguin Random House 2019 - Format: Hardcover - Price: $30.00
The Triumph of Christianity: How a Forbidden Religion Swept the World
by Bart D. Ehrman
How did a religion whose first believers were twenty or so illiterate day laborers in a remote part of the empire became the official religion of Rome, converting some thirty million people in just four centuries? In
The Triumph of Christianity
, early Christian historian Bart D. Ehrman weaves the rigorously-researched answer to this question "into a vivid, nuanced, and enormously readable narrative" (Elaine Pagels, National Book Award-winning author of
The Gnostic Gospels
), showing how a handful of charismatic characters used a brilliant social strategy and an irresistible message to win over hearts and minds one at a time.
This "humane, thoughtful and intelligent" book (
The New York Times Book Review
) upends the way we think about the single most important cultural transformation our world has ever seen-one that revolutionized art, music, literature, philosophy, ethics, economics, and law.
Simon & Schuster 2019

- Format: Paperback - Price: $17.00
A Ray of Light
by Walter Wick
The wonder of light has fascinated readers for ages. Walter Wick's mesmerizing photographs paired with simple yet fascinating text and scientific observations help readers understand the secrets and complexity of light.
You will learn what light is made of and how it fits alongside everything else in the world. Walter introduces readers into the mystery behind incandescence, light waves, the color spectrum, and iridescence as well as how we perceive light in our world and beyond.
Walter Wick demonstrates that science and art both offer ways to observe the world around us.
Scholastic Press 2019

- Format: Hardcover - Price: $17.99
This Is MY Fort!
by Drew Daywalt
Meet Monkey and Cake.
Cake has lots of questions. Monkey has lots of answers.
They are silly. They are curious.
Sometimes they fight.
But Monkey and Cake are always best friends.
When Cake decides to build an exclusive fort, Monkey feels left out. But before long, Cake discovers that being alone in a fort is no fun! Will these friends be able to work together, and find room for both of them?
Orchard Books 2019

- Format: Hardcover - Price: $9.99
Because
by Mo Willems
(Signed copy!)
Mo Willems, a number one
New York Times
best-selling author and illustrator, composes a powerful symphony of chance, discovery, persistence, and magic in this moving tale of a young girl's journey to center stage. Illustrator Amber Ren brings Willems' music to life, conducting a stunning picture-book debut.
Hyperion 2019

- Format: Hardcover - Price: $18.99
A Crystal of Time
by Soman Chainani
(Signed copy!)
In this fifth installment in Soman Chainani's New York Times bestselling School for Good and Evil fantasy series, the past will come back to haunt the present.
A false king has seized Camelot's throne, sentencing Tedros, the true king, to death. While Agatha, narrowly escapes the same fate, Sophie is caught in King Rhian's trap. With her wedding to Rhian approaching, she's forced to play a dangerous game as her friends' lives hang in the balance.
All the while, King Rhian's dark plans for Camelot are taking shape. Now the students of the School for Good and Evil must find a way to restore Tedros to the throne before their stories-and the future of the Endless Woods-are rewritten . . . forever.
HarperCollins 2019

- Format: Hardcover - Price: $18.99
Klawde
by Johnny Marciano
Klawde had everything. Sharp claws. Fine fur. And, being the High Commander of the planet Lyttyrboks, an entire world of warlike cats at his command. But when he is stripped of his feline throne, he is sentenced to the worst possible punishment: exile to a small planet in a quiet corner of the universe... named Earth.
Raj had everything. A cool apartment in Brooklyn. Three friends who lived in his building. And pizza and comics within walking distance. But when his mom gets a job in Elba, Oregon, and he is forced to move, all of that changes. It's now the beginning of summer, he has no friends, and because of his mother's urgings, he has joined a
nature camp
.
It's only when his doorbell rings and he meets a furball of a cat that Raj begins to think maybe his luck is turning around...
Heavily illustrated, with a hilarious, biting voice that switches between Raj and Klawde's perspectives, this is the story of an unlikely friendship that emerges as two fish out of water begin to find their footing in strange new worlds.
Penguin Workshop 2019

- Format: Hardcover - Price: $14.99
Last of Her Name
by Jessica Khoury
(Signed copy!)
Sixteen years ago, rebellion swept the galaxy known as the Belt of Jewels.
Every member of the Leonov royal family was murdered-down to their youngest child, Princess Anya-making way for the Union government to seize power.
But Stacia doesn't think much about politics. She spends her days half-wild, rambling her father's vineyard with her friends, Clio and Pol. That all changes when a Union ship appears burning through the sky, bearing the leader of the Union, the Direktor Eminent himself, who declares that Stacia's sleepy village is a den of empire loyalists. Even more shocking, the Direktor claims that Princess Anya Leonova is alive-and
Stacia
is the lost princess
As their home explodes into chaos, Pol smuggles Stacia to a hidden escape ship, leaving Clio in the hands of the Union. With everything she knows threading away into the stars, Stacia sets her heart on a single mission:
She will find and rescue Clio, even with the whole galaxy on her trail.
Scholastic Inc. 2019

- Format: Hardcover - Price: $17.99
Superman: Dawnbreaker
by Matt de la Peña
(signed copy!)
When the dawn breaks, a hero rises.
Clark Kent has always been faster, stronger--better--than everyone around him. But it's not like he's earned his powers . . . yet. Lately it's difficult to hold back and keep his heroics in the shadows. When Clark follows the sound of a girl crying, he comes across Gloria Alvarez and learns that people are disappearing from the Mexican-American and undocumented worker community in Smallville. Teaming up with his best friend, Lana Lang, Clark discovers that before he can save the world, he must save Smallville.
Shelf Awareness Email Newsletter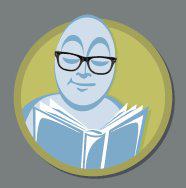 Would you like to learn about even more great books and book-related news? Shelf Awareness sends out a twice-weekly email newsletter filled with book reviews, book lists, author interviews, and more. If you're interested in subscribing to the Shelf Awareness email list, please email us at info@fiction-addiction.com.

The Philosopher's Flight by Tom Miller
Eighteen-year-old Robert Weekes is a practitioner of empirical philosophy-an arcane, female-dominated branch of science used to summon the wind, shape clouds of smoke, heal the injured, and even fly. Though he dreams of fighting in the Great War as the first male in the elite US Sigilry Corps Rescue and Evacuation Service-a team of flying medics-Robert is resigned to mixing batches of philosophical chemicals and keeping the books for the family business in rural Montana, where his mother, a former soldier and vigilante, aids the locals.
When a deadly accident puts his philosophical abilities to the test, Robert rises to the occasion and wins a scholarship to study at Radcliffe College, an all-women's school. At Radcliffe, Robert hones his skills and strives to win the respect of his classmates, a host of formidable, unruly women.
Robert falls hard for Danielle Hardin, a disillusioned young war hero turned political radical. However, Danielle's activism and Robert's recklessness attract the attention of the same fanatical anti-philosophical group that Robert's mother fought years before. With their lives in mounting danger, Robert and Danielle band together with a team of unlikely heroes to fight for Robert's place among the next generation of empirical philosophers-and for philosophy's very survival against the men who would destroy it.
Simon & Schuster 2019

- Format: Paperback - Price: $16.00
Finding Dorothy by Elizabeth Letts
Finding Dorothy is a fascinating novel about the life of Maud Baum, wife of L. Frank Baum, who wrote The Wonderful Wizard of Oz. The novel alternates between Maud's life story and her later friendship with Judy Garland on the set of The Wizard of Oz. Elizabeth Letts' bases her novel on historical fact and research but still puts together a very readable book will very real characters.
Ballantine Books 2019

- Format: Hardcover - Price: $28.00
More Than Words by Jill Santopolo
A light, sexy read from the author of The Light We Lost. Nina Gregory's father is dying, and as the only child, she faces taking over his hotel empire while at the same time staying true to herself. Nina discovers secrets about her father's life that affect how she sees her future developing. With the help of an attractive mayoral candidate, Nina finds out what she needs to do to set her life on the right course.
Putnam 2019

- Format: Hardcover - Price: $25.00
Holy Envy: Finding God in the Faith of Others by Barbara Brown Taylor
Taylor, a Christian professor emeritus at Piedmont College, discusses how she brought the world's religions to the doorstep of her classroom in a small Georgia college town. Most students had only been exposed to Christianity, and the field trips to mosques and synagogues as well as speakers from various traditions broadened many minds. Brown's explanation of why we should be open to other religions instead of protective of our own should resonate well with the reader.
HarperOne 2019

- Format: Hardcover - Price: $25.99
When All Is Said by Anne Griffin
Maurice has all the money he will ever need, but he has lost what is most important to him. When All Is Said takes you through Maurice's life as he offers 5 toasts to the people that meant the most to him. Growing up poor, he held a grudge against the wealthy family that employed he and his mom. He spends most of his life trying to get back at them but in the end, he realizes that relationships are more important than all the money in the world. Beautiful writing worthy of a good Irish novel.
Thomas Dunne Books 2019

- Format: Hardcover - Price: $26.99
The Quintland Sisters by Shelley Wood
The Quintland Sisters is a fascinating novel based on the real birth and childhood of the Dionne Quintuplets in 1934. Their birth was a world-wide sensation and eventually their small town in Canada was inundated with visitors from around the world. Shelley Wood creates the character of Emma Trimpany, a nurse for the quints, and uses her fictional diaries and letters as well as real news clippings from the era to tell the story. The joyous birth of the five becomes an unfortunate story as parents, doctors, Hollywood, and the Canadian government all seek to benefit from the girls.

William Morrow 2019

- Format: Paperback - Price: $15.99
A Beautiful Corpse by Christi Daugherty
I enjoyed this book and thought it a great follow up to The Echo Killing. You could read the book as a stand alone, but do yourself a favor and start at the beginning of the series. Harper is complicated and driven far beyond the norm. Her obsession with her Mother's killer is understandable, but has totally consumed her life. The journalistic side is well represented and a glimpse into a very competitive environment.
Minotaur Books 2019

- Format: Hardcover - Price: $26.99
The Huntress by Kate Quinn
Nina is a teenaged girl in Siberia who runs away from her abusive father and ends up being one of the night witches in an all-woman bomber squadron in the Russian air force. Ian is a battle worn world renowned journalist who has put up his pen in order to hunt Nazi war criminals, especially The Huntress who murdered his young brother. Jordan is a teenager in Boston in 1950 who has fallen in love with photography and one day hopes to travel the world as a photo journalist. Nina, Ian and Jordan, who you will get to know intimately, are the heart of one of the best novels of historical fiction I have read in years. From Russia and the little known story of one of the most successful bombing squadrons, to post war Boston where no one wants to be reminded of the war, you will be mesmerized by the stories of how the war and its aftermath affected those in it and around it. Quinn weaves their stories intricately together as they all end up in Boston on the trail of The Huntress. It is a thriller, a piece of history and a love story all combined into one book that you don't want to miss.
William Morrow 2019

- Format: Paperback - Price: $16.99
Call Me Evie by J.P. Pomare
Call Me Evie opens with an emaciated 17 yo, Evie, holding scissors and chopping off her hair while Jim tries to stop her. They are in a house in a remote seaside village in New Zealand. As Evie narrates the story we learn that Evie is not her real name, Jim is not her uncle and she has been taken from Australia drugged and against her will so Jim can protect her from something awful she supposedly did back home. The story is told in chapters alternating from before coming to NZ to after. It is obvious that Evie is a troubled child but is Jim truly trying to protect her from something she did or is he using her as protection for something he did. The characters are so well developed you think you truly know them but then you realize that someone must be lying. Call Me Evie is a fabulous debut psychological thriller that will soon have you second guessing everything you think you know and trying to figure out who should be afraid of whom.
Putnam 2019

- Format: Hardcover - Price: $26.00
Star of the North by D.B. John
Whatever you thought about North Korea before - including the risk of a nuclear attack - you will soon realize that it could be much, much worse. Jenna Williams is a young very well respected professor of foreign affairs. She is Korean American and the identical twin of Soo-min (Susie) who disappeared from a South Korean beach 12 years earlier while a student in Seoul. Soo-min supposedly drowned while picnicking with a fellow student. Mrs. Moon is a North Korean peasant woman who after spending the last 20 years on a prison farm decides to try her hand in the market place after finding and secretly keeping the contents of a balloon that landed in the woods near her home. Cho is a high ranking official in the regime who believes he is doing what is right. Star of the North may be fiction but each of the extremely well developed and interesting characters and each of their stories are based on facts gleaned from intelligence operations, stories from escapees, stories from prison camp guards and knowledge of the way our state department works. When their three storylines intersect we are treated to a remarkable spy thriller that is as timely as it is terrifying.
Broadway 2019

- Format: Paperback - Price: $16.00
Behind Closed Doors by B.A. Paris
The saying 'No one knows what goes on behind closed doors' has never seemed as sinister as it does when applied to B. A Paris' brilliant debut thriller. You will be horrified by what happens behind Paris' closed doors and will try to convince yourself that this could never happen. But the more you read the more you will discover how smart and truly diabolical Jack is. And, the more you read the more you realize that the seemingly perfect loving couple you might know could be another Jack and Grace. This realization makes Behind Closed Doors even more chilling and horrific as you race to finish the book so you can discover if anyone can outsmart Jack.

St. Martin's Press 2019

- Format: Paperback - Price: $9.99
Sometimes I Lie by Alice Feeney
I knew I would love this one from the opening lines. Amber Reynolds is in a coma, and sometimes she lies. She can't see, speak or move but she can hear and think. Just remember, sometimes she lies, and sometimes being in a coma even she doesn't know what is real and what she is dreaming. The story is told from three perspectives: Amber's coma induced thoughts from the present; her supposedly accurate account of what happened leading up to the accident, and from the diary of a 10 year old child. I was misled several times in the book - because I made assumptions to try and make sense of what was happening. These assumptions led to a truly unexpected surprise at the end of the book. Sometimes I Lie reminded me of how I felt after reading Gone Girl more than any of the other books that have been compared to it. Even if you manage to figure out some of the twists and some of the lies be prepared to really be surprised by the ending.

Flatiron 2019

- Format: Paperback - Price: $9.99
After Anna by Lisa Scottoline
I knew from the first page that After Anna was going to be something really different. It starts with alternating excerpts from the trial of Noah who is accused of killing his step daughter Anna and the story of what happens before the murder told from the viewpoint of his wife. We know that Maggie reunites with her daughter Anna after giving up custody to her ex 17 years earlier. We know that less than 3 weeks later Anna is dead. We know that Noah swears he is innocent and still loves his wife, even though she kicked him out of the house and believed that he was abusing Anna. We know from Noah that Anna isn't the sweet 17 yo that Maggie thinks she is. I couldn't begin to imagine how this could turn into a story that I could be happy with. I felt for Noah and truly believed he was innocent, but I also understood why Maggie didn't believe him. Never in a million years did I guess the turn of events that made this one of the best books I have read this year. Lisa Scottoline has truly outdone herself with this one.

St. Martin's Press 2019

- Format: Paperback - Price: $17.99
The Woman in the Window by A.J. Finn
We know Anna Fox was a respected child psychologist. We know she is now severely agoraphobic and hasn't left her house in 10 months due to a severe trauma. We know she spends her days watching and rewatching old Hitchcock and other classic mystery films. We know Anna is separated from her husband and young daughter because of the same trauma - but she speaks with them almost every day. We know she drinks way too much, abuses the pills she has been prescribed and lies to her psychologist about drinking while she is taking pills. We know Anna met a woman from the house across the park. We know she has met the woman's teen aged son and believes he is terrified of something. We know she saw the woman being murdered. We know the police detective and her psychiatrist believe she is hallucinating. But...in reality we really don't know anything! The phrase 'just because you're paranoid doesn't mean they aren't out to get you' definitely applies to this novel. The Woman in the Window is one of the best Hitchcockian psychological suspense novels I have read.
William Morrow 2019

- Format: Paperback - Price: $16.99
The Liar's Child by Carla Buckley
There are stories within stories in this powerhouse drama of family, children, guilt, remorse and the trusting innocence of a child. Sara is in witness protection. Whitt is trying to keep his and his two children's lives from spiraling out of control, at the same time missing the only woman he truly loved. Hank is a washed out sheriff who keeps trying to make amends for that awful night years ago. There are many secrets and more trauma than any child or parent should have to endure. But, they all go on doing what they think is best for themselves and those they love until finally everything comes to a head and their stories intersect during one of the worst hurricanes to ever hit the outer banks.
Ballantine Books 2019

- Format: Hardcover - Price: $27.00
Beautiful Bad by Annie Ward
Beautiful Bad opened with a police detective at the scene of a murder - but we have no idea who is murdered. More than a murder mystery it was a compelling story of the complex love between two friends and the hurt that results when their lives change. I loved reading about Maddie and Joanna's adventures in the dangerous places they lived and played. I liked both characters (at first) and thought I understand why their friendship ended. Hidden desires, dark secrets, much manipulation, and an ultimate murder come painfully together as all lives are torn apart. Beautiful Bad was a riveting story with a surprise ending...is this a fight for survival, or something much more sinister?

Park Row Books 2019

- Format: Hardcover - Price: $26.99
The Goblin Emperor by Katherine Addison
Maia is the half-goblin and least-favored son of the elven Emperor. When he unexpectedly inherits the throne, he is thrust into the middle of a deadly game of court intrigue. The Goblin Emperor is a coming-of-age novel about finding your place in the world and staying true to your values that is about as opposite of The Game of Thrones as you can get and still stay in the fantasy genre. If you're getting tired of all the blood and guts, then give this beautifully written novel a try.
Tor Books 2019

- Format: Paperback - Price: $17.99
Hunted by Meagan Spooner
Yeva wants one thing: to live with the silence and solitude of nature. When her father loses their fortune and moves Yeva and her sisters to his old hunting lodge, Yeva can't help but be a bit relieved to not have to make idle smalltalk with town aristocrats. But when her father goes missing, possibly mad, Yeva abandons her sisters to hunt the Beast her father had been tracking just before his disappearance. What she finds is a world of magic straight out of a fairy tale. If you're one of the many fans of the new Beauty and the Beast movie, you won't want to miss this magical retelling.
HarperTeen 2019
- Format: Paperback - Price: $9.99
Crown of Feathers by Nicki Pau Preto
Veronyka's dearest wish is to become a Phoenix Rider like her parents, who died in the war, and like her grandmother, who raised her. But since the war, the Phoenix Riders have been obliterated, or at least are in hiding. But after her controlling sister does something unforgivable, Veronyka strikes out on her own and hears information about a group of Phoenix Riders training in the mountains. The catch: they only recruit boys, so Veronyka must disguise herself as a boy in order to be accepted, and guard her secret even when her sister shows up unexpectedly. With great world building and character development, this is above all a story of love and what one girl will do for love, even when secrets tear her world apart.
Simon Pulse 2019
- Format: Hardcover - Price: $19.99
What Is Inside THIS Box? by Drew Daywalt
Mo Willems meets Schrodinger in this genius early reader by Drew Daywalt. The dialogue between Monkey and Cake is pitch perfect for a young audience, and adult readers will by tickled by the way Daywalt explains the dual existence and non-existence of a cat in a box through the friends' argument. And be sure to check out the rest of the series as Daywalt continues the theme of explaining life's philosophical conundrums to kids!
Orchard Books 2019
- Format: Hardcover - Price: $9.99
When Sadness is at Your Door by Eva Eland
Eland has a great way of introducing young readers to sadness. Using simple illustrations and spare prose, she portrays the feeling as a being, giving it a form and encouraging readers to acknowledge and even to embrace it. Because as anyone who has experienced it knows, sadness cannot always be shut away and hidden; sometimes you have to accept it and be willing to live with it, and Eland makes that seem a lot less scary.
Random House Books for Young Readers 2019
- Format: Hardcover - Price: $17.99
The Hush by John Hart
Set 10 years after The Last Child, The Hush explores what Johnny Merrimon has made of his life. Despite all the publicity around the events of his childhood, Johnny tries to keep a low profile, staying hidden in the swamp of Hush Arbor where he feels a connection to his land. The only person he wants to see regularly is his childhood friend, Jack, who senses an evil presence in the swamp Johnny loves so much. When bodies start piling up on Johnny's land, the sheriff goes on a manhunt, convinced that Johnny had something to do with the inexplicable deaths. A story about friendship, family, and connection, Hart does not disappoint with his newest book. His writing will draw you in from the first chapter, and you'll be hooked until the end.
St. Martin's Press 2019
- Format: Paperback - Price: $16.99
The Sparrow by Mary Doria Russell
Introduces us to the cultural and philosophical ramifications of first contact between human and extraterrestrial civilizations. In this particular story, all goes horribly wrong for a Jesuit priest on his first mission.
Ballantine Books 1997
- Format: Paperback - Price: $17.00
If Cats Disappeared from the World by Genki Kawamura
In this modern day parable, a man, with only a week to live, makes a deal with the devil. Extra days of life in exchange for eliminating one thing from the world for each precious day. Thinking this an easy deal, as if we need trash or cockroaches, begins to wonder if life is worth living when the devil makes the choices.
Flatiron 2019
- Format: Hardcover - Price: $17.99
Volunteer to help us at the store! Our volunteers receive a free "advance reading copy" for every three hours worked, and a 20% discount on all merchandise. If you're interested in volunteering at Fiction Addiction, please email Jill at info@fiction-addiction.com or call 864-675-0540.


Free gift! All customers who spend $50 in one transaction may pick a free ARC from our gift cart!


Thanks for your continued patronage!
Sincerely,
Jill Hendrix, Owner
Fiction Addiction

1175 Woods Crossing Rd. #5

Greenville, SC 29607

864-675-0540