1175 Woods Crossing Rd. #5 Greenville, SC 29607


Store Hours: Mon-Fri 10am-5:30pm, Sat 11am-4pm
Happy May, everyone! School is wrapping up and summer is just around the corner. Don't forget to celebrate the moms in your life this month, and to pick out that perfect graduation gift. And as always, check out our event lineup for the month - we have some exciting ones on the way.
-The Team at Fiction Addiction
Jill's Cat Video of the Month
May is Mental Health Awareness Month
No one dreams of raising a drug addict.
In Mothering Addiction, Lynda Harrison Hatcher tells the heart-wrenching story of her turbulent journey as the mother of a child who desperately struggled with a heroin addiction-a story of the daily tests, constant trials, and unending tribulations of raising a son whose life has been derailed by drugs.
The mothering instinct is to fix, smooth over, repair, cover up, bandage, or, if all else fails, beat the crap out of anything that hurts our children. We think we can control what they eat, what they wear, their school, their friends. Then addiction lumbers in, sniffs the air for signs of weakness, licks its chops, sharpens its claws, and terrorizes us before knocking us flat and ripping our hearts out.
Funny, sad, compelling and brave, Hatcher brings perspective and guidance to any parent struggling with a child whose life has been turned upside down.
With a girlfriend's companionship and a professional counselor's expertise, Dr. Laurel Shaler walks readers through personal stories and biblical insights that shed light on daily and traumatic stress. In
Reclaiming Sanity
, she shows
-How to find freedom from the past
-Five myths about anger and how to overcome them
-The antidote for nagging worry and sleepless nights
-Ways to rebuild trust in others
-How Christ gives true strength
Offering effective action steps toward reclaiming sanity, Dr. Shaler guides readers through the healing process, whether they are dealing with a one-time traumatic event or years of hidden pain.
We are all so grateful for the wonderful moms in our lives! We look forward to celebrating them this Mother's Day - Sunday, May 12th. Check out our selection of books perfect for a Mother's Day gift.
Graduations Are On The Way!
Graduation season is right around the corner! Pick out the perfect book for the graduate in your life from our selection of graduation gift ideas. Celebrate their hard work and achievement with them this month!
May 23rd is Margaret Wise Brown's Birthday
In a great green room, tucked away in bed, is a little bunny. "Goodnight room, goodnight moon." And to all the familiar things in the softly lit room-to the picture of the three little bears sitting on chairs, to the clocks and his socks, to the mittens and the kittens, to everything one by one-the little bunny says goodnight.
In this classic of children's literature, beloved by generations of readers and listeners, the quiet poetry of the words and the gentle, lulling illustrations combine to make a perfect book for the end of the day.
May 31st, 2019 is the 200th Birthday of Walt Whitman

Every Litograph design emerges from the text of a book. Just as the words on the pages of your favorite novel come alive in your imagination, our products are designed to illustrate the memorable characters and scenes rooted in text and imitated on stage. Litographs works closely with professional artists to create a new visual experience for classic and contemporary works alike. From a distance, the artwork illustrates a theme, character, or setting from each book's descriptive pages. Move closer and the text becomes fully legible.
If you are unable to make one of our author events, you are welcome to reserve signed copies by contacting us in advance, by email at
info@fiction-addiction.com
or by phone at 864-675-0540. Personalized copies will need to be prepaid.
Mother's Day Panel with Margaret Rich, Samia Serageldin, Redge Hanes, and Sharon Swanson
: Saturday, May 4th, 2pm @ Five Forks Library, FREE
Celebrate mothers everywhere with a Mother's Day panel at the Five Forks library on Saturday, May 4th at 2pm. This panel will feature Margaret Rich, Samia Serageldin, Redge Hanes, and Sharon Swanson, discussing this anthology of creative nonfiction. This event is FREE and open to the public, but a purchase of
Mothers and Strangers: Essays on Motherhood from the New South
is required to enter the signing line. Books can be purchased at the event,
online
, in store, or by calling Fiction Addiction at 864-675-0540
Mystery Book Club: Wednesday, May 8th, noon @ Fiction Addiction, $34.97
Sign up for our new mystery bookclub, co-sponsored by our local chapter of Sisters in Crime. The club will meet at Fiction Addiction on the 2nd Wednesday of each month from Noon-1pm. Each quarter will have a different moderator and a different mystery focus.

Vicki Vass Tedeschi

will moderate the first quarter of 2019. Her April selection is The Woman in White by

Wilkie Collins

. Sign up online, in store, or by calling 864-675-0540.
Brian Panowich Book Talk & Signing
: Wednesday, May 8th, 6:30pm @ Fiction Addiction, $29
Award winning author Brian Panowich will be hosting a book talk and signing at Fiction Addiction on Wednesday, May 8th, 2019 at 6:30pm to discuss his latest book,
Like Lions
.
After his talk, Brian will be available to sign books. There are two ticket options for this event. The $29 ticket admits one and includes a hardcover copy of
Like Lions
.
The $17 ticket admits one and includes a paperback copy of his first book,
Bull Mountain
. Books and tickets can be purchased
online
, in store, or by calling Fiction Addiction at 864-675-0540.
Lara Prior-Palmer Book Talk and Signing
: Saturday, May 11th, 6:00pm @ Tryon Equestrian Center, FREE
Lara Prior-Palmer was not only the first female to ever win the 1,000-kilometer Mongol Derby in Mongolia, sometimes described as the world's toughest and longest horse race, she was the youngest person to ever finish it at all. Hear her story at a book talk and signing event at the Tryon Equestrian Center on Saturday, May 11th at 6pm. This event is FREE and open to the public - it's one that you don't want to miss. Books are available in store, online, or over the phone at 864-675-0540. Fiction Addiction will also be selling books on-site at the event.
Benjamin Gamble Launch Party
: Wednesday, May 15th, 5-7pm @ Fiction Addiction, Free
South Carolina author Benjamin Gamble will be celebrating the launch of his novel,
Dragons Suck
, at Fiction Addiction on Wednesday, May 15th, from 5-7pm. Benjamin will be available to sign books at the event. This event is free and open to the public, and refreshments will be served. Books can be purchased
online
, in store, or by calling Fiction Addiction at 864-675-0540.
Bookclub Party with Diane McPhail
: Thursday, May 16th, 6pm @ Fiction Addiction, $15
Are you in a bookclub? Like to read bookclub-type books? Then come join us for another Bookclub Party on Thursday, May 16th, 2019 at 6pm at Fiction Addiction! Store owner Jill Hendrix will present suggested titles for bookclubs and Diane McPhail, NC author of The Abolitionist's Daughter, will discuss her debut historical novel inspired by true events and rooted in her family history. We will be serving wine and cheese and giving away a number of free advance reader copies. *Note: Tickets are $15 each. Each ticket admits one and can be redeemed for $10 off any merchandise purchased at the event. We prepare gift bags in advance for our attendees, so please make sure to RSVP. Tickets can be purchased online, in store, or by calling Fiction Addiction at 864-675-0540.

Angela Young Autograph Party
: Saturday, May 18th, 11am-1pm @ Fiction Addiction, FREE
Angela Young, the current Ms. Wheelchair SC, will be hosting an event at Fiction Addiction on Saturday, May 18th from 11am-1pm. Angela will sign autographs and take photos with attendees. Refreshments will be served at the event. She will also be accepting donations for Ms. Wheelchair America.
Emily Golus Launch Party
: Saturday, May 18th, 2-4pm @ Fiction Addiction, FREE
Author Emily Golus will be celebrating the launch of her new novel, Mists of Paracosmia, with a launch party at Fiction Addiction on Saturday, May 18th from 2-4pm. Mists of Paracosmia is the sequel to her award-winning book, Escape to Vindor. This event is FREE and open to the public, and refreshments will be served. Books can be purchased online, in store, or by calling Fiction Addiction at 864-675-0540.

Sharon Bellwood & Cheryl Johnson Upstate Launch Party
: Sunday, May 19th, 2pm @ Fiction Addiction, Free
Author and illustrator duo Sharon Bellwood and Cheryl Johnson will be celebrating the launch of their book
The Friendship Crown
with a launch party at Fiction Addiction on Sunday, May 19th, 2019 at 2pm. The agenda is as follows: Sharon and Cheryl will be hosting a reading of their book and taking questions. There will also be a children's craft, and an opportunity to have your book signed. This event is FREE and open to the public, and refreshments will be served. Books can be purchased online, in store, or by calling Fiction Addiction at 864-675-0540.
Summer Reading Kick Off Event with Kelly Starling Lyons
: Thursday, May 30th, 6:30pm @ Anderson County Library, Free
Don't miss the Summer Reading Kick-Off event with Kelly Starling Lyons! Kelly will share her writing journey, discuss the books she's written, and do interactive readings of several picture books. The author will be available to sign books after the event. This event is FREE and open to the public! Fiction Addiction will be selling books on-site. Books can also be purchased online, in store, or by calling Fiction Addiction at 864-675-0540.
Emrys Literary Bookclub
: Tuesday, July 9th, Noon-1pm @ Fiction Addiction, $50.86
Sign up for our new literary bookclub, co-sponsored by local literary organization
Emrys
. The club will meet at Fiction Addiction on the 2nd Tuesday of each month from Noon-1pm. Each quarter will have a different moderator. Claire Bateman will start us off by moderating the third quarter of 2019. Her July selection is
Bel Canto
by Ann Patchett. Sign up online, in store, or by calling 864-675-0540.
Dear Audible,




I feel torn writing this, because we've had so many good times. We've been through so much together. I really mean that. Remember that road trip to Minneapolis, where we drove through the night, and you helped keep me awake? And those early mornings at the gym on the elliptical with the sounds of my favorite authors and stories? I will always cherish those times. I want you to know that.




But there are some things that have been bothering me for a long time. I didn't say anything, because it didn't seem as though there was anything that could be done to change them. After all, you're a part of Amazon, and it wouldn't have been fair for me to think that you could be something that you're not. But then I found someone else, someone who shares so many of the same interests as me. Someone that fits me better than you do.




Don't get me wrong, you're impressive. I can buy almost anything from you guys. At first you were really into books, but then you took on the world, and it seems like that has worked out well for you. But over the years I've found myself wanting something more personal, like a local bookstore, instead of, say, a global mall. I mean, you have algorithms, Audible. Algorithms. I realize that is all fancy and technical, but you give me book recommendations based on a mathematics equation. Libro.fm provides recommendations from real, independent booksellers. Human beings.




And I couldn't shake the fact that by buying from you, I'd be lining the pockets of a handful of wealthy people and stockholders who have, at the bottom line, no interest in supporting the community I live in. Where are they? Do they even read audiobooks? With Libro.fm, I'm able to buy audiobooks through my local bookstore. I'm supporting the business owned by people I actually know and care about. I love my community, and I want to support it.




Audible, it's not you, it's me. Like I said, I couldn't expect you to be anything other than who you are. But Libro.fm gets me, so I'm going to have to say goodbye.




Sincerely,

A Bookstore Supporter
(This letter was first seen on
tattered cover.com)

Signed First Editions Club

| | | |
| --- | --- | --- |
| May 2019 | June 2019 | July 2019 |
| | | |
| Hardcover - $29.00 | Hardcover - $27.00 | Hardcover - $27.00 |
Our Signed First Editions Club makes it easy to become a collector! We pick great books -- past picks have included a National Book Award Winner and an Edgar Award Winner for Best Novel -- and you get one signed first edition every month. Our picks run the gamut from memoirs to popular fiction, cookbooks to mysteries. All you have to do is provide us with payment information and commit to purchasing at least 10 of the 12 books picked each year. Collect for fun or for profit -- our club members have seen their books increase in value since they purchased them! A club membership also makes a great gift for the book lover in your life.
(Prices are subject to change by the publisher.)
The High Tide Club
by Mary Kay Andrews
Eccentric heiress Josephine Warrick is a notorious recluse - reigning over a crumbling pink mansion on a private island, she is rarely seen but often whispered about. So when Brooke Trappnell, a struggling young lawyer, is summoned to the island, she has no idea what's in store. As she listens to Josephine recount a story of old friendship, dark secrets, and a mysterious murder, it becomes clear that Brooke is there for two reasons: to help protect Josephine's beloved island, and to make amends with her old friends, the skinny-dipping, secret-keeping girls of the The High Tide Club.
To fulfill a dying woman's last wish, Brooke must track down the descendants of Josephine's closest friends and bring them together for a reunion of women who've never actually met. But in doing so, Brooke uncovers a scandal that could make someone rich beyond their wildest dreams...or cause them to be in the crosshairs of a murderer.
The High Tide Club is Mary Kay Andrews at her very best - a compelling story steeped in mystery, fierce friendship, love lost and possibly...love found.
St. Martin's Griffin 2019

- Format: Paperback - Price: $16.99
The Tubman Command
by Elizabeth Cobbs
It's May 1863. Outgeneraled and outgunned, a demoralized Union Army has pulled back with massive losses at the Battle of Chancellorsville. Fort Sumter, hated symbol of the Rebellion, taunts the American navy with its artillery and underwater mines.
In Beaufort, South Carolina, one very special woman, code named Moses, is hatching a spectacular plan. Hunted by Confederates, revered by slaves, Harriet Tubman plots an expedition behind enemy lines to liberate hundreds of bondsmen and recruit them as soldiers. A bounty on her head, she has given up husband and home for the noblest cause: a nation of, by, and for the people.
The Tubman Command
tells the story of Tubman at the height of her powers, when she devises the largest plantation raid of the Civil War. General David Hunter places her in charge of a team of black scouts even though skeptical of what one woman can accomplish. For her gamble to succeed, "Moses" must outwit alligators, overseers, slave catchers, sharpshooters, and even hostile Union soldiers to lead gunships up the Combahee River. Men stand in her way at every turn-though one reminds her that love shouldn't have to be the price of freedom.
Arcade 2019

- Format: Hardcover - Price: $25.99
The Southern Side of Paradise
by Kristy Woodson Harvey
With the man of her dreams back in her life and all three of her daughters happy, Ansley Murphy should be content. But she can't help but feel like it's all a little too good to be true.
Meanwhile, youngest daughter and actress Emerson, who is recently engaged and has just landed the role of a lifetime, seemingly has the world by the tail. Only, something she can't quite put her finger on is worrying her-and it has nothing to do with her recent health scare.
When two new women arrive in Peachtree Bluff-one who has the potential to wreck Ansley's happiness and one who could tear Emerson's world apart-everything is put in perspective. And after secrets that were never meant to be told come to light, the powerful bond between the Murphy sisters and their mother comes crumbling down, testing their devotion to each other and forcing them to evaluate the meaning of family.
Gallery Books 2019

- Format: Paperback - Price: $16.00
The Word is Murder
by Anthony Horowitz
One bright spring morning in London, Diana Cowper - the wealthy mother of a famous actor - enters a funeral parlor. She is there to plan her own service.
Six hours later she is found dead, strangled with a curtain cord in her own home.
Enter disgraced police detective Daniel Hawthorne, a brilliant, eccentric investigator who's as quick with an insult as he is to crack a case. Hawthorne needs a ghost writer to document his life; a Watson to his Holmes. He chooses Anthony Horowitz.
Drawn in against his will, Horowitz soon finds himself a the center of a story he cannot control. Hawthorne is brusque, temperamental and annoying but even so his latest case with its many twists and turns proves irresistible. The writer and the detective form an unusual partnership. At the same time, it soon becomes clear that Hawthorne is hiding some dark secrets of his own.
Harper Perennial 2019

- Format: Paperback - Price: $16.99
My Ex-Best Friend's Wedding
by Wendy Wax
Prized and stored away for safekeeping, the timeless ivory wedding dress, with its scooped neck and cleverly fitted bodice, sits gently folded in its box, whispering of Happily Ever Afters. To Kendra, Brianna, and Lauren it's a reminder of what could have been, the promise of a fairy tale, and a friendship torn apart. But as Kendra knows firsthand: it wasn't the dress's fault.
Once closer than sisters, Lauren and Bree have grown up and grown apart, allowing broken promises and unfulfilled dreams to destroy their friendship. A successful author, Lauren returns home to the Outer Banks, fiancé in tow, to claim the dress she never thought she'd wear. While Bree, a bookstore owner, grapples with the realities of life after you marry the handsome prince. As the former best friends wrestle with their uncertain futures, they are both certain of one thing: some betrayals can never be forgiven.
Now on the eve of her daughter Lauren's wedding, Kendra struggles with a secret she's kept for far too long. And vows to make sure the dress will finally bring Lauren and Bree back together-knowing they'll need each other to survive the coming storm.
Berkley 2019

- Format: Paperback - Price: $16.00
By Invitation Only
by Dorothea Benton Frank
The Lowcountry of South Carolina is where By Invitation Only begins at a barbecue engagement party thrown by Diane English Stiftel, her brother Floyd, and her parents to celebrate her son's engagement. On this gorgeous, magical night, the bride's father, Alejandro Cambria, a wealthy power broker whose unbelievably successful career in private equity made him one of Chicago's celebrated elite, discovers the limits and possibilities of cell phone range. While the mother of the bride, Susan Kennedy Cambria, who dabbles in the world of public relations and believes herself deserving of every square inch of her multimillion-dollar penthouse and imaginary carrara marble pedestal, learns about moonshine and dangerous liaisons.
Soon By Invitation Only zooms to Chicago, where the unraveling accelerates. Nearly a thousand miles away from her comfortable, familiar world, Diane is the antithesis of the bright lights and super-sophisticated guests attending her son Fred's second engagement party. Why a second party? Maybe it had been assumed that the first one wouldn't be up to snuff? Fred is marrying Shelby Cambria, also an only child. The Cambrias' dearest wish is for their daughter to be happy. If Shelby wants to marry Frederick, aka Fred, they will not stand in her way-although Susan does hope her friends won't think her daughter is marrying more than a few degrees beneath her socially. At the same time, Diane worries that her son will be lost to her forever.
By Invitation Only is a tale of two families, one struggling to do well, one well to do, and one young couple-the privileged daughter of Chicago's crème de la crème and the son of hard -working Southern peach farmers.
Dorothea Benton Frank offers a funny, sharp, and deeply empathetic novel of two very different worlds-of limousines and pickup trucks, caviars and pigs, skyscrapers and ocean spray-filled with a delightful cast of characters who all have something to hide and a lot to learn. A difference in legal opinions, a headlong dive from grace, and an abrupt twist will reveal the truth of who they are and demonstrate, when it truly counts, what kind of grit they have. Are they living the life they want, what regrets do they hold, and how would they remake their lives if they were given the invitation to do so?
By Invitation Only is classic Dorothea Benton Frank-a mesmerizing Lowcountry Tale that roars with spirit, humor, and truth, and forces us to reconsider our notions of what it means to be a Have or a Have Not.
William Morrow 2019

- Format: Paperback - Price: $15.99
Redemption
by David Baldacci
Decker is visiting his hometown of Burlington, Ohio, when he's approached by a man named Meryl Hawkins. Hawkins is a convicted murderer. In fact, he's the very first killer Decker ever put behind bars. But he's innocent, he claims. Now suffering from terminal cancer, it's his dying wish that Decker clear his name.
It's unthinkable. The case was open and shut, with rock solid forensic evidence. But then Hawkins later turns up dead with a bullet in his head, and even Decker begins to have doubts. Is it possible that he really did get it wrong, all those years ago?
Decker's determined to uncover the truth, no matter the personal cost. But solving a case this cold may be impossible, especially when it becomes clear that someone doesn't want the old case reopened. Someone who is willing to kill to keep the truth buried, and hide a decades-old secret that may have devastating repercussions....
Grand Central Publishing 2019

- Format: Hardcover - Price: $29.00
Sunset Beach
by Mary Kay Andrews

(Signed copies available!)
Campbell, a flamboyant personal injury attorney, shows up at her mother's funeral after a twenty-year absence. Worse, he's remarried - to Drue's eighth grade frenemy, Wendy, now his office manager. And they're offering her a job.
It seems like the job from hell, but the offer is sweetened by the news of her inheritance - her grandparents' beach bungalow in the sleepy town of Sunset Beach, a charming but storm-damaged eyesore now surrounded by waterfront McMansions.
With no other prospects, Drue begrudgingly joins the firm, spending her days screening out the grifters whose phone calls flood the law office. Working with Wendy is no picnic either. But when a suspicious death at an exclusive beach resort nearby exposes possible corruption at her father's firm, she goes from unwilling cubicle rat to unwitting investigator, and is drawn into a case that may - or may not - involve her father. With an office romance building, a decades-old missing persons case re-opened, and a cottage in rehab, one thing is for sure at Sunset Beach: there's a storm on the horizon.
St. Martin's Press 2019

- Format: Hardcover - Price: $28.99
The Mueller Report
by The Washington Post
The only book with exclusive analysis by the Pulitzer Prize-winning staff of The Washington Post, and the most complete and authoritative available.
Read the findings of the Special Counsel's investigation into Russian interference in the 2016 election, complete with accompanying analysis by the
Post
reporters who've covered the story from the beginning.
This edition from
The Washington Post
/Scribner contains:
-The
long-awaited report
-
An introduction
by
The Washington Post
titled "A President, a Prosecutor, and the Protection of American Democracy"
-
A timeline
of the major events of the Special Counsel's investigation from May 2017, when Robert Mueller was appointed, to the present day
-
A guide to individuals
involved, including in the Special Counsel's Office, the Department of Justice, the FBI, the Trump Campaign, the White House, the Trump legal defense team, and the Russians
-
Key documents
in the Special Counsel's investigation, including filings pertaining to General Michael T. Flynn, Paul Manafort, Michael Cohen, Roger Stone, and the Russian internet operation in St. Petersburg. Each document is introduced and explained by
Washington Post
reporters.
One of the most urgent and important investigations ever conducted, the Mueller inquiry focuses on Donald Trump, his presidential campaign, and Russian interference in the 2016 election, and draws on the testimony of dozens of witnesses and the work of some of the country's most seasoned prosecutors.
Simon & Schuster 2019
- Format: Paperback - Price: $15.00
Some Stories: Lessons from the Edge of Business and Sport
by Yvon Chouinard
For nearly 80 years, Yvon Chouinard has followed his own advice, pursuing, with equal fervor, sports adventures, business excellence, and environmental activism. Since 1950, he has captured the lessons and revelations he's learned in articles and books, personal letters and poetry, introductions and eulogies. In this fascinating inside look, Chouinard himself has selected his favorites from years of reflection, all accompanied by illustrative photos, many never published before. The results is both more of Chouinard's iconoclastic and provocative thinking, his skilled storytelling and sense of humor, and a picture of the evolution of his thoughts and philosophies. With articles on sports, from falconry to fishing and climbing to surfing, with musings on the purpose of business and the importance of environmental activism, this very personal book is like sitting on the couch with this amazing man, flipping through his photo album as he tells the stories of his life.
Some Stories
is an eclectic portrait of a unique life lived well.
Yet the final pages of the book indicate that Chouinard will continue to challenge people, business, and the world. He presents the company's new simple but direct mission statement, revised for the first time in 27 years: "We are in business to save our home planet." With it he emphasizes the urgency of the climate crisis then entreats every person's obligation to reflect on, commit to, and act on this mission.
Patagonia, Inc. 2019

- Format: Hardcover - Price: $45.00
The Pioneers: The Heroic Story of the Settlers Who Brought the American Ideal West
by David McCullough
As part of the Treaty of Paris, in which Great Britain recognized the new United States of America, Britain ceded the land that comprised the immense Northwest Territory, a wilderness empire northwest of the Ohio River containing the future states of Ohio, Indiana, Illinois, Michigan, and Wisconsin. A Massachusetts minister named Manasseh Cutler was instrumental in opening this vast territory to veterans of the Revolutionary War and their families for settlement. Included in the Northwest Ordinance were three remarkable conditions: freedom of religion, free universal education, and most importantly, the prohibition of slavery. In 1788 the first band of pioneers set out from New England for the Northwest Territory under the leadership of Revolutionary War veteran General Rufus Putnam. They settled in what is now Marietta on the banks of the Ohio River.
McCullough tells the story through five major characters: Cutler and Putnam; Cutler's son Ephraim; and two other men, one a carpenter turned architect, and the other a physician who became a prominent pioneer in American science. They and their families created a town in a primeval wilderness, while coping with such frontier realities as floods, fires, wolves and bears, no roads or bridges, no guarantees of any sort, all the while negotiating a contentious and sometimes hostile relationship with the native people. Like so many of McCullough's subjects, they let no obstacle deter or defeat them.
Drawn in great part from a rare and all-but-unknown collection of diaries and letters by the key figures,
The Pioneers
is a uniquely American story of people whose ambition and courage led them to remarkable accomplishments. This is a revelatory and quintessentially American story, written with David McCullough's signature narrative energy.
Simon & Schuster 2019

- Format: Hardcover - Price: $30.00
Where the Light Enters
by Jill Biden (Signed copies available!)
"How did you get this number?" Those were the first words Jill Biden spoke to U.S. senator Joe Biden when he called her out of the blue to ask her on a date.
Growing up, Jill had wanted two things: a marriage like her parents'-strong, loving, and full of laughter-and a career. An early heartbreak had left her uncertain about love, until she met Joe. But as they grew closer, Jill faced difficult questions: How would politics shape her family and professional life? And was she ready to become a mother to Joe's two young sons?
She soon found herself falling in love with her three "boys," learning to balance life as a mother, wife, educator, and political spouse. Through the challenges of public scrutiny, complicated family dynamics, and personal losses, she grew alongside her family, and she extended the family circle at every turn: with her students, military families, friends and staff at the White House, and more.
This is the story of how Jill built a family-and a life-of her own. From the pranks she played to keep everyone laughing to the traditions she formed that would carry them through tragedy, hers is the spirited journey of a woman embracing many roles.
Where the Light Enters is a candid, heartwarming glimpse into the creation of a beloved American family, and the life of a woman at its center.
Flatiron 2019

- Format: Hardcover - Price: $27.00
Fall and Rise: The Story of 9/11
by Mitchell Zuckoff
This is a 9/11 book like no other. Masterfully weaving together multiple strands of the events in New York, at the Pentagon, and in Shanksville, Pennsylvania, Fall and Rise is a mesmerizing, minute-by-minute account of that terrible day.
In the days and months after 9/11, Mitchell Zuckoff, then a reporter for the Boston Globe, wrote about the attacks, the victims, and their families. After further years of meticulous reporting, Zuckoff has filled Fall and Rise with voices of the lost and the saved. The result is an utterly gripping book, filled with intimate stories of people most affected by the events of that sunny Tuesday in September: an out-of-work actor stuck in an elevator in the North Tower of the World Trade Center; the heroes aboard Flight 93 deciding to take action; a veteran trapped in the inferno in the Pentagon; the fire chief among the first on the scene in sleepy Shanksville; a team of firefighters racing to save an injured woman and themselves; and the men, women, and children flying across country to see loved ones or for work who suddenly faced terrorists bent on murder.
Fall and Rise will open new avenues of understanding for everyone who thinks they know the story of 9/11, bringing to life-and in some cases, bringing back to life-the extraordinary ordinary people who experienced the worst day in modern American history.
Destined to be a classic, Fall and Rise will move, shock, inspire, and fill hearts with love and admiration for the human spirit as it triumphs in the face of horrifying events.
Harper 2019

- Format: Hardcover - Price: $29.99
The Ghost Ships of Archangel
by William Geroux
On the fourth of July, 1942, four Allied ships traversing the Arctic separated from their decimated convoy to head further north into the ice field of the North Pole, seeking safety from Nazi bombers and U-boats in the perilous white maze of ice floes, growlers, and giant bergs. Despite the risks, they had a better chance of survival than the rest of Convoy PQ-17, a fleet of thirty-five cargo ships carrying $1 billion worth of war supplies to the Soviet port of Archangel--the limited help Roosevelt and Churchill extended to Soviet dictator Joseph Stalin to maintain their fragile alliance, even as they avoided joining the fight in Europe while the Eastern Front raged.
The high-level politics that put Convoy PQ-17 in the path of the Nazis were far from the minds of the diverse crews aboard their ships. U.S. Navy Ensign Howard Carraway, aboard the SS Troubadour, was a farm boy from South Carolina and one of the many Americans for whom the convoy was to be a first taste of war; aboard the SS Ironclad, Ensign William Carter of the U.S. Navy Reserve had passed up a chance at Harvard Business School to join the Navy Armed Guard; from the Royal Navy Reserve, Lt. Leo Gradwell was given command of the HMT Ayrshire, a fishing trawler that had been converted into an antisubmarine vessel. All the while,
The Ghost Ships of Archangel
turns its focus on Roosevelt, Churchill, and Stalin, playing diplomatic games that put their ships in peril.
The twenty-four-hour Arctic daylight in midsummer gave no respite from bombers, and the Germans wielded the terrifying battleship
Tirpitz,
nicknamed The Big Bad Wolf. Icebergs were as dangerous as Nazis. As a newly forged alliance was close to dissolving and the remnants of Convoy PQ-17 tried to slip through the Arctic in one piece, the fate of the world hung in the balance.
The Viking Press 2019

- Format: Hardcover - Price: $28.00
Furious Hours: Murder, Fraud, and the Last Trial of Harper Lee
by Casey Cep
Reverend Willie Maxwell was a rural preacher accused of murdering five of his family members for insurance money in the 1970s. With the help of a savvy lawyer, he escaped justice for years until a relative shot him dead at the funeral of his last victim. Despite hundreds of witnesses, Maxwell's murderer was acquitted-thanks to the same attorney who had previously defended the Reverend.
Sitting in the audience during the vigilante's trial was Harper Lee, who had traveled from New York City to her native Alabama with the idea of writing her own
In Cold Blood,
the true-crime classic she had helped her friend Truman Capote research seventeen years earlier. Lee spent a year in town reporting, and many more years working on her own version of the case.
Now Casey Cep brings this story to life, from the shocking murders to the courtroom drama to the racial politics of the Deep South. At the same time, she offers a deeply moving portrait of one of the country's most beloved writers and her struggle with fame, success, and the mystery of artistic creativity.
Alfred A. Knopf 2019

- Format: Hardcover - Price: $26.95
Papa Put a Man on the Moon
by Kristy Dempsey
Marthanne and her father sit side by side, looking out over their mill village as the moon glows in the sky. Marthanne hopes that one day, man will walk on the moon, and she knows her father is helping America accomplish this mission: The fabric he weaves forms one layer in the astronauts' spacesuits. Papa insists he's only making a living, but Marthanne knows his work is part of history, and she's proud. She tries to be patient, but she can't stop imagining the moon mission: the astronauts tumbling through space, the fabric her papa made traveling all the way up into the sky. When the astronauts blast off and Neil Armstrong finally takes his first steps on the moon, Marthanne watches in wonder. She knows her papa put a man on the moon.
Dial Books for Younger Readers 2019

- Format: Hardcover - Price: $17.99
I Will Race You Through This Book
by Jonathan Fenske
See if you can beat Book-It Bunny in a reading race!

In this story designed to engage early readers, charming characters combine with simple text, lively illustrations, and laugh-out-loud humor to help boost kids' confidence and create lifelong readers!
This easy-to-read adventure breaks the fourth wall as Book-It Bunny challenges the reader to race her to the end of the story. But with distractions and tricks up her sleeve along the way, the competition becomes both fierce and funny at the same time. On your mark, get set, read!
Exciting, easy-to-read books are the stepping stone a young reader needs to bridge the gap between being a beginner and being fluent.
Penguin Workshop

- Format: Paperback - Price: $4.99
Marvel Alphablock: The Marvel Cinematic Universe from A to Z
by Peskimo
The Marvel Cinematic Universe is rich with content, from its highly original characters to its stunning locations. This new title in the Abrams Block Book series features thrilling scenes and fascinating characters from A to Z, perfect for the youngest fan as well as seasoned collectors. As in previous Block Book titles,
Marvel Alphablock
includes die-cut pages and the stylish art of British design team Peskimo. Each spread highlights important characters every fan of the Marvel Cinematic Universe should know-from Black Panther to Iron Man to Scarlet Witch.
Abrams Appleseed 2019

- Format: Board Book - Price: $16.99
Lambslide
by Ann Patchett
(signed copies available!)
Nicolette Farmer is running for class president, and the rest of the Farmer family tells her she'll win by a landslide. A pack of overconfident lambs mistakenly hear lambslide and can't believe there's a slide made just for them. But when they can't find one on the farm, there's only one thing left to do: take a vote!
They campaign. They bargain. They ask all the other animals if they, too, would like a lambslide.
Will the lambs ever get their special slide?
HarperCollins 2019

- Format: Hardcover - Price: $19.99
A Wolf Called Wander
by Rosanne Parry
(Signed copies available!)
This gripping novel about survival and family is based on the real story of one wolf's incredible journey to find a safe place to call home. Illustrated throughout, this irresistible tale by award-winning author Rosanne Parry is for fans of Sara Pennypacker's Pax and Katherine Applegate's The One and Only Ivan.
Swift, a young wolf cub, lives with his pack in the mountains learning to hunt, competing with his brothers and sisters for hierarchy, and watching over a new litter of cubs. Then a rival pack attacks, and Swift and his family scatter.
Alone and scared, Swift must flee and find a new home. His journey takes him a remarkable one thousand miles across the Pacific Northwest. The trip is full of peril, and Swift encounters forest fires, hunters, highways, and hunger before he finds his new home.
Inspired by the extraordinary true story of a wolf named OR-7 (or Journey), this irresistible tale of survival invites readers to experience and imagine what it would be like to be one of the most misunderstood animals on earth. This gripping and appealing novel about family, courage, loyalty, and the natural world is for fans of Fred Gipson's Old Yeller and Katherine Applegate's Endling.
Includes black-and-white illustrations throughout and a map as well as information about the real wolf who inspired the novel.
Greenwillow Books 2019

- Format: Hardcover - Price: $17.99
Toy Story 4: Picture Book!
by Drew Daywalt
Featuring stylized illustrations from a Pixar artist and a hilarious story by Drew Daywalt, this picture book will welcome fans into the world of
Toy Story 4
through the perspective of a brand-new breakout character.
Disney Press 2019

- Format: Hardcover - Price: $16.99
Willbee the Bumblebee
by Craig Smith
"With his new jersey on, he got back his hum, all his bits were warmed up... even his bum!"

From the bestselling author and illustrator behind the million-copy The Wonky Donkey book comes Willbee the Bumblebee, a catchy rhyme with endearing illustrations that will leave you buzzing!
Willbee the bumblebee is so embarrassed when he realizes that his black-and-yellow jacket has caught on a rose thorn and completely unraveled, showing his bare bum! With help from Monica the butterfly and Steve the spider, Willbee recovers his jacket and is back to buzzing around the garden in no time.
Scholastic Inc.

- Format: Paperback - Price: $7.99
Don't Let Them Disappear
by Chelsea Clinton
Did you know that blue whales are the largest animals in the world? Or that sea otters wash their paws after every meal? The world is filled with millions of animal species, and all of them are unique and special. Many are on the path to extinction.
In this book, Chelsea Clinton introduces young readers to a selection of endangered animals, sharing what makes them special, and also what threatens them. Taking readers through the course of a day,
Don't Let Them Disappear
talks about rhinos, tigers, whales, pandas and more, and provides helpful tips on what we all can do to help prevent these animals from disappearing from our world entirely.
With warm and engaging art by Gianna Marino, this book is the perfect read for animal-lovers and anyone who cares about our planet.
Philomel

- Format: Hardcover - Price: $17.99
We Are the Gardeners
by Joanna Gaines
In We Are the Gardeners, Joanna and the kids chronicle the adventures of starting their own family garden. From their failed
endeavors, obstacles to overcome (bunnies that eat everything!), and all the knowledge they've gained along the way, the Gaines family shares how they learned to grow a happy, successful garden. As it turns out, trying something new isn't always easy, but the hardest work often yields the greatest reward. There are always new lessons to be learned in the garden!
You and your children can learn all about the Gaines family's story of becoming gardeners in Joanna's first children's book-starting with the first little fern Chip bought for Jo. Over the years, the family's love for gardening blossomed into what is now a beautiful, bustling garden.
Julianna Swaney's illustrations bring the Gaines family garden to life with colorful, whimsical watercolors and invite you to enjoy the beauty of a thriving garden.
Thomas Nelson Publishers 2019

- Format: Hardcover - Price: $19.99
With the Fire on High
by Elizabeth Acevedo
(Signed copies available!)
Ever since she got pregnant freshman year, Emoni Santiago's life has been about making the tough decisions-doing what has to be done for her daughter and her abuela. The one place she can let all that go is in the kitchen, where she adds a little something magical to everything she cooks, turning her food into straight-up goodness.
Even though she dreams of working as a chef after she graduates, Emoni knows that it's not worth her time to pursue the impossible. Yet despite the rules she thinks she has to play by, once Emoni starts cooking, her only choice is to let her talent break free.
HarperTeen 2019

- Format: Hardcover - Price: $18.99
Nocturna
by Maya Motayne
To Finn Voy, magic is two things: a knife to hold under the chin of anyone who crosses her...and a disguise she shrugs on as easily as others pull on cloaks.
As a talented faceshifter, it's been years since Finn has seen her own face, and that's exactly how she likes it. But when Finn gets caught by a powerful mobster, she's forced into an impossible mission: steal a legendary treasure from Castallan's royal palace or be stripped of her magic forever.

After the murder of his older brother, Prince Alfehr is first in line for the Castallan throne. But Alfie can't help but feel that he will never live up to his brother's legacy. Riddled with grief, Alfie is obsessed with finding a way to bring his brother back, even if it means dabbling in forbidden magic.

But when Finn and Alfie's fates collide, they accidentally unlock a terrible, ancient power-which, if not contained, will devour the world. And with Castallan's fate in their hands, Alfie and Finn must race to vanquish what they have unleashed, even if it means facing the deepest darkness in their pasts.
Balzer & Bray 2019

- Format: Hardcover - Price: $18.99
Shelf Awareness Email Newsletter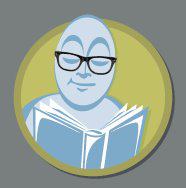 Would you like to learn about even more great books and book-related news? Shelf Awareness sends out a twice-weekly email newsletter filled with book reviews, book lists, author interviews, and more. If you're interested in subscribing to the Shelf Awareness email list, please email us at info@fiction-addiction.com.

The Oracle Year by Charles Soule
I love stories where all the sub-plots are woven together by the end, especially when I have no clue where it's going next. One man's struggle with sharing his prophecies with the rest of the world without getting killed for it.
Harper Perennial 2019

- Format: Paperback - Price: $16.99
The Never Game by Jeffery Deaver
In short: Deaver delivers! In The Never Game, Jeffery Deaver delivers a not only a cleverly crafted tale of suspense, but also introduces us to Colton Shaw who is a stoic though enigmatic and compelling character. As the story unfolds, the author slowly begins to unveil who Colter is and what drives him. We see layers of complexity in Colter Shaw and by the end of the book it is clear that we've only begun to scratch the surface of who he really is. Colter comes into the story when a young girl is abducted in the Silicon Valley and he brings his talent and experience in finding missing persons to bear to seek her rescue. In the process, he becomes ensnared in a complicated plot of kidnapping and murders that expose a plot that extending to the highest levels of position and power. This is an extraordinary debut of a new series by Jeffery Deaver, and will leave you eager for the next installment.

G.P. Putnam's Sons 2019

- Format: Hardcover - Price: $28.00
The Paris Diversion by Chris Pavone
Every once in a while you encounter a book with such an intricate and creative plot, you simply marvel at how the author can conceive and craft it. This is one of those books. It expands on the typical spy thriller with a complex and intricate plot wrapped around characters who are deeply developed and layered with the everyday realities of family life while responding to a frightening series of terrorist attacks that our heroine, Kate Moore suspects might be masking something deeper and more personal. This is a tautly written thriller that will keep you on the edge of your seat. A great read.
Crown Publishers, Inc.

- Format: Hardcover - Price: $27.00
Like Lions by Brian Panowich
Power and drugs take this fast-paced story to its high point; family and love keep it going; and murder and secrets bring it to its conclusion. Rich characters, a great plot, and an edge-of-your-seat story!

(seconded by Brent B. and Jackie W., store volunteers)
Minotaur Books 2019

- Format: Hardcover - Price: $26.99
The Book Woman of Troublesome Creek
by Kim Michele Richardson
This novel combines history and fabulous storytelling to convey the history of the Kentucky Pack Horse Librarians and the blue people of the same state. Cussy and her family have skin that is tainted blue. They sharply feel the prejudice of the people in their community of Troublesome Creek. Cussy's job is taking books on loan to the people in the isolated mountains. Through reading, these people start to find purpose to their lives, and Cussy starts to learn that even she can be loved.
Sourcebooks Landmark 2019

- Format: Paperback - Price: $15.95
Little Fires Everywhere by Celeste Ng
Celeste Ng's newest novel draws you in and grabs hold of you like a spider web. Her view of the Richardson family and their relationship with Mia Warren and her daughter Pearl is compelling and all-to-real. The chaos that emerges from this relationship threatens everything that the Richardsons once thought was true. This is a hard-to-put down novel that kept me up late reading!
The Penguin Press

- Format: Paperback - Price: $17.00
The Guest Book by Sarah Blake
Sarah Blake has written a stunning novel that will not soon be forgotten. There are many defining moments in an American family, and the Miltons have many. In 1959, at the cusp of the tumultuous 60s, the Miltons retreat to their summer island home and face the hardest truths yet about their lives and lies. Blake's beautiful prose tackles racism, social bias, and the painful secrets that can divide a family through many generations.
Flatiron 2019 - Format: Hardcover - Price: $27.99
Shelter in Place by Nora Roberts
Coincidence and how your life can forever change in a brief moment will be on your mind as you read this book. The unfortunate rash of mass shootings we have experienced over the past few years come to gruesome life in this book. The news and our memories of the horrors we saw on the news fade with time. But what if you were there, and the memory never faded. How would it change your life? This book has an excellent exploration of that situation.
St. Martin's Griffin 2019

- Format: Paperback - Price: $17.99
The Scent of Murder by Kylie Logan
A fast paced romantic suspense novel that gives an in-depth view of working canines in law enforcement. The relationship between dogs and their partners is well displayed, interesting and poignant at the same time. Family dynamics play a major role and you will be ready for the next installment as soon as you finish the book.
Minotaur Books 2019

- Format: Hardcover - Price: $26.99
The Mother-in-Law by Sally Hepworth
Family relationships are often complicated and misunderstood especially between mother and daughter in laws, but do they usually end in murder? This is the question to be answered in Hepworth's masterfully plotted novel of families and expectations each has of the other. Lucy is yearning for a mother figure since her mother died when she was young. Diana seems to be the total opposite of what Lucy was hoping for in a MIL. Lucy begins to believe that Diana doesn't even like her at all. When Diana, a prominent and very wealthy member of the community is found dead of an apparent suicide and the police begin to believe foul play we finally see the characters as they really are. Did Diana finally push Lucy too far? Perfect for fans of Liane Moriarty.
St. Martin's Press 2019

- Format: Hardcover - Price: $27.99
Caged by Ellison Cooper
Sayer Altair is a neuroscientist whose main research is to study the brains of serial killers to see if a common anomaly can be detected. She joined the FBI expecting to mostly do research but soon finds herself the lead on the hunt for a sadistic killer who starved a young girl to death locked in a cage. When a second young girl is kidnapped the hunt to find her alive intensifies as does the pressure on Sayer from her boss and from a prominent senator whose daughter was the first victim. The science and forensics are amazing; the motive of the killer is totally unexpected as is his method of achieving his goal. The action is non-stop and the well-developed characters leave you wanting to continue to be a part of their lives.
Minotaur Books 2019

- Format: Paperback - Price: $7.99
Our Kind of Cruelty by Araminta Hall
Our Kind of Cruelty is a serious love story - or is it? Our Kind of Cruelty is a story of obsession - or is it one of manipulation by a strong character taking advantage of one who is severely damaged from childhood abuse. Is a narrator unreliable if he truly believes all he says? Our Kind of Cruelty is the ultimate psychological thriller which very cleverly hides until the very end the fact that the entire book is a statement which has great relevance in current culture and a twist that I did not see coming.

Picador 2019

- Format: Paperback - Price: $17.00
A Good Enough Mother by Bev Thomas
Dr. Ruth Hartland is a well-respected psychodynamic therapist who has practiced for over 20 years. However, as the story of her family is slowly revealed it is obvious that she has not been as successful dealing with her husband and children as she has with her patients. Her marriage has come apart, her daughter Caroline has moved to Australia and they rarely speak and worst of all Caroline's twin Tom, whom Ruth has always seemed to favor, disappeared two years earlier at the age of 17 without a trace. When Ruth is assigned a new patient, a young man who closely resembles Tom, she knows she should refer him to a colleague but she has never told any of them that her son is missing. She convinces herself that she can help this young man. Perhaps as a way of dealing with her guilt of not being a good enough mother to Tom. Thus begins a spiral of events that are soon out of Ruth's control. A Good Enough Mother is a deeply insightful story of a mother who always wants more for her child in the name of love, and how this may not always be for the best. It is a fascinating story that takes you inside the world of therapist and patient.

Pamela Dorman Books 2019

- Format: Hardcover - Price: $26.00
I Know Who You Are by Alice Feeney
Aimee Sinclair was taught at an early age to become a good actor. As a child being a good actor meant surviving and pleasing her Mum, as an adult it meant having a career and fooling her husband so he wouldn't hurt her too much. We meet Aimee Sinclair when she arrives home from a day on set of her newest film and finds that her husband has disappeared. Aimee has spent so many years - from the time she was 6 - pretending to be someone else and trying to forget the truly horrible things that have happened to her that she begins to believe maybe she did something to hurt her husband, because after all he deserved it. Alice Feeny certainly didn't suffer from sophomore slump when she wrote I Know Who You Are. It is a psychological thriller that takes a stunning look at how tragic events affect people, especially children, and how the mind adapts in different ways in order to survive. You may think you know what is happening and why but don't bet on it.

Flatiron 2019

- Format: Hardcover - Price: $27.99
The Night Before by Wendy Walker
We know Laura is missing after going out on a first date with someone she met on a dating site. At least her older sister Rosie thinks she is missing. The Night Before is told from Laura's point of view from the night before and from Rosie's from the morning after. As usual Wendy Walker's book is filled with psychological trauma and even a series of sessions with a psychologist which add believability and insight into who Laura is. And, as usual, I couldn't stop reading, and was surprised more than once. The Night Before is a true thriller with a heavy dose of psychology you won't want to miss.

St. Martin's Press 2019

- Format: Hardcover - Price: $26.99
Miracle Creek by Angie Kim
Wow! What a powerful story and terrific courtroom drama from a debut novelist. Kim's background as a trial lawyer and a teenaged immigrant from Korea really brought to life the struggles the Yoo family faced trying to get to America for the sake of their daughter and made the courtroom drama so intense that you wished you were there to hear the lawyers interrogations in person. She also gave a very heartbreaking look at what parents of special needs children go through and the controversial decisions they must make every day. Miracle Creek is a remarkably written story about families and what sacrifices are made and what lies are told to try and protect those near and dear. But the lies -- which seemed harmless by themselves -- stacked up like dominoes and soon cascaded to a tragic end, a tragic end that might not have happened if just one small seemingly insignificant act or one small seemingly insignificant lie had not occurred.

Sarah Crichton Books 2019

- Format: Hardcover - Price: $27.00
Need to Know by Karen Cleveland
Vivian is a loving wife and mother of 4. She adores her husband and will do anything for her family. She is also a top analyst in the Russia division of the CIA. Matt, Vivian's husband, is also devoted to his family and will do anything to protect them. He is also a Russian spy. Part of a sleeper cell that Vivian uncovers. I devoured this book. I didn't want to keep reading because I was afraid of what might happen, but I didn't want to quit because I had to know what happened. I dreaded coming to the end because I could not begin to imagine an ending that I would like. But, oh boy what a surprise and what an ending!
Ballantine Books 2019

- Format: Paperback
- Price: $9.99
Rough Magic by Lara Prior-Palmer
Like the wild ponies she rides in the 'world's longest and toughest horse race', Lara's language changes pace from a breathless canter to a meditative walk at unpredictable intervals. The resulting effect is, indeed, Rough Magic, whether you are into adventure yourself or prefer the comforts of home.

Catapult 2019

- Format: Hardcover - Price: $25.00
The Seven or Eight Deaths of Stella Fortuna by Juliet Grames
(Signed copies available!)
I can't wait to hear the book club discussions generated by The Seven or Eight Deaths of Stella Fortune. This compulsively readable, epic yet intimate story of an Italian-American family has at its core the heartbreaking story of a strong woman before her time. Recommended to fans of The Signature of All Things.

Ecco 2019

- Format: Hardcover - Price: $27.99
If I Stay by Gayle Forman
Nicholas Sparks for teens! As romantic as Twilight ... but without the supernatural elements.

Penguin Books

- Format: Paperback - Price: $10.99
This Is Where it Ends by Marieke Nijkamp
Taking you through an hour in Opportunity High School, during which a shooter comes in and changes everyone's lives, this book will also take you on an emotional roller coaster. Told from multiple points of view, you get an idea of what the shooter is like, what has happened in his life that might have brought him to this point, and how he's affected the people close to him. A heartbreaking novel that draws you into a small-town tragedy and somehow manages to not give up hope.
SourceBooks Fire 2019
- Format: Paperback - Price: $10.99
Planet Earth is Blue by Nicole Panteleakos
Nova is autistic and nonverbal. A lot of people -- her social worker, foster families, teachers -- dismiss her as 'severely mentally retarded', but her sister Bridget has always stood up for her. Bridget is gone right now, but she made a promise to Nova that she would be back for the Challenger launch no matter what, and Bridget always keeps her promises. A touching novel about daydreams, emotions, and most of all family.
Wendy Lamb Books 2019
- Format: Hardcover - Price: $16.99
It Feels Good to Be Yourself: A Book on Gender Identity by Theresa Thorn
If you find yourself struggling to answer questions -- maybe as a result of the recent Drag Queen Storytime, or perhaps your child has a transgender classmate -- this book has the answers. A straightforward, informative book for kids about gender identity -- whether cis or trans, boy or girl, both or neither -- accompanied by colorful illustrations that make the message even more accessible.
Henry Holt and Company 2019
- Format: Hardcover - Price: $17.99
Hello, Crabby! by Jonathan Fenske
(Author is local and we can get books personalized for you!)
Crabby is...well...crabby. He's bored. Nothing makes him happy. He doesn't even *want* to be happy. But that doesn't stop his friend Plankton from trying to cheer him up (and getting frustrated when it doesn't work). Fenske's entertaining but simple text and bright illustrations will build confidence in beginning readers who aren't quite ready for chapter books yet.
Scholastic Inc. 2019
- Format: Paperback - Price: $4.99
Hope and Other Punchlines
by Julie Buxbaum
Hope and Other Punchlines tells the story of Abbi, who was immortalized as a baby in an iconic photograph taken as the South Tower collapsed on 9/11. Desperate to be someone besides "Baby Hope", she tries to give herself one perfect summer...until she meets Noah Stern, who's stupidly charming and has reasons of his own for being obsessed with that fateful day. Through a bit of blackmail, he drags her into his scheme to uncover the truth about each person in the Baby Hope photo. This heartwarming story of love, resilience, and lots of gummy bears will give you a new look at the 9/11 tragedy, and remind you that hope is always within your grasp.
Delacorte Press 2019

- Format: Hardcover - Price: $18.99
Daisy Jones & The Six
by Taylor Jenkins Reid
I couldn't put this book down. The novel is set in the 1970's rock and roll music scene. Having grown up during this time period added to how much I enjoyed the story. Readers of all ages will be drawn to this book. Taylor Jenkins Reid takes the reader through the character's personal triumphs and struggles through the life of their band. The book is a love story, story of the struggle of addiction and recovery and of what it means to be talented, famous and still need the basics of life. The author uses a unique style of narrating the story by using interview dialogue. It works well with is effective as it takes you into the thoughts and emotions of each person while developing each character. I'll end as I began, this is a really good read.
Ballantine Books 2019

- Format: Hardcover - Price: $27.00
Volunteer to help us at the store! Our volunteers receive a free "advance reading copy" for every three hours worked, and a 20% discount on all merchandise. If you're interested in volunteering at Fiction Addiction, please email Jill at info@fiction-addiction.com or call 864-675-0540.


Free gift! All customers who spend $50 in one transaction may pick a free ARC from our gift cart!


Thanks for your continued patronage!
Sincerely,
Jill Hendrix, Owner
Fiction Addiction

1175 Woods Crossing Rd. #5

Greenville, SC 29607

864-675-0540




P.S. Clicking SafeUnsubscribe below will unsubscribe you from our monthly newsletter and all other emails sent through Constant Contact (but you may still receive direct emails from us re your orders). Please click Update Profile and follow the emailed instructions if you wish to unsubscribe from just a specific type of email we are sending you.