1175 Woods Crossing Rd. #5 Greenville, SC 29607


Store Hours: Mon-Fri 10am-5:30pm, Sat 10am-4pm
The holidays are quickly approaching, and we want to make gift buying easy! Stop by the store, and we'll help you pick out the perfect gift. Also pick up our holiday catalog, with great gift ideas for everyone on your list. And don't forget to create your own wish list! Then let your friends and family know to shop for you at Fiction Addiction, and they'll get 20% off anything purchase from us off your registered list. AND you'll get an entry into an awesome prize drawing for each item purchase from your list. Be sure to come to our Customer Appreciation Event on November 16th to get 20% off your own purchases and to start your wish list.

Please note that Fiction Addiction will be closed on Thursday and Friday, November 23rd and 24th, for Thanksgiving. We will be open on Saturday, November 25th, for our yearly Small Business & Small Press Saturday Celebration. Don't miss it!

Each month, we'll feature a discounted kids' item. These deals are only good for one month, and quantities are limited, so get yours today!

This month's deal is Dangerous Jane by Suzanne Slade and illustrated by Alice Ratterree (Peachtree, hardcover, now $13.46). This energetic and inspiring picture book biography of activist Jane Addams focuses on the peace work that won her the Nobel Peace Prize. Suzanne Slade's powerful text written in free verse illuminates the life of this inspiring figure, while Greenville author Alice Ratterree's stunning illustrations bring Jane Addams and her world to life.

We have a limited number of copies signed by the illustrator available, and you can get 25% off this fun book through December 14th!

If you are unable to make one of our author events, you are welcome to reserve signed copies by contacting us in advance, by email at
info@fiction-addiction.com
or by phone at 864-675-0540. Personalized copies will need to be prepaid.
On Saturday, November 25th, we celebrate small businesses like Fiction Addiction along with self-employed and small press authors! Self-published and small press authors will be signing books throughout the day. You can see the full schedule online. We're proud to be a small business, and we are proud to support our community. When you shop at local and small businesses, you help our community grow. Together, let's help strengthen our community by continuing to support the Shop Small intitiative all year. This event is free and open to the public.
Meet these South Carolina young adult authors at a book talk, followed by a Q&A session and a book signing, at Fiction Addiction: Emily B. Martin (author of the Creatures of Light series, including Woodwalker [Harper Voyager, paperback, $6.99] and Ashes to Fire [Harper Voyager, paperback, $6.99]) and Ashley Poston (author of Geekerella [Quirk, hardcover, $18.99]. *Note: This event is free and open to the public, but please RSVP to Fiction Addiction if you plan to attend. Books can be purchased online, at the store, or by calling us at 864-675-0540.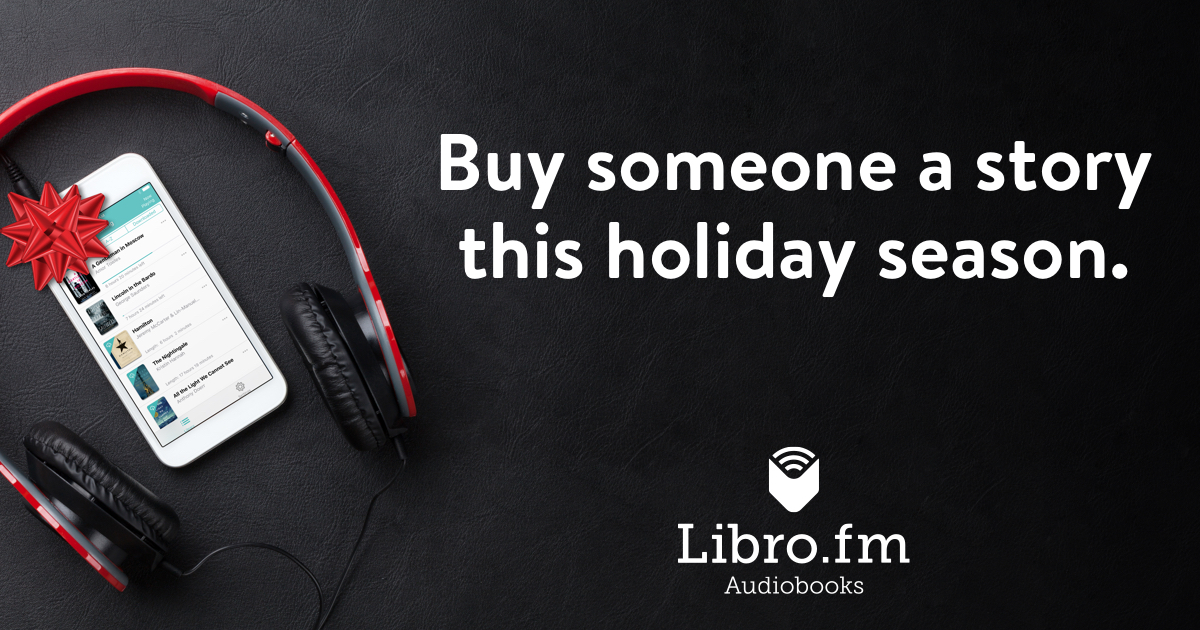 Just in time for the holiday season, Libro.fm's new gift feature allows anyone to gift a specific audiobook either via email or a printable certificate -- and monthly members get an additional 30% off all purchased gifts.




We offer customers two purchase-based rewards. Any time you spend $50 in one transaction, you may pick a free ARC from our gift cart. When you spend $100 in one transaction, you will get 10% off of any merchandise purchased at that time (excludes event tickets) as well as two free ARCs from our gift cart.


Boxed set - $18.99
Read it before you see it -- in theaters December 15th
Diary of a Wimpy Kid: The Getaway by Jeff Kinney
Greg Heffley and his family are getting out of town. With the cold weather and the stress of the approaching holiday season, the Heffleys decide to escape to a tropical island resort for some much-needed rest and relaxation. A few days in paradise should do wonders for Greg and his frazzled family. But the Heffleys soon discover that paradise isn't everything it's cracked up to be. Sun poisoning, stomach troubles, and venomous critters all threaten to ruin the family's vacation. Can their trip be saved, or will this island getaway end in disaster?
Amulet Books - Release Date: 11/7/17 - Format: Hardcover - Price: $13.95
Hardcover - $16.99
Read it before you see it -- in theaters November 17th
Gumby: 50 Shades of Clay by Jeff Whitman, illustrated by Kyle Baker & Rick Geary
Gumby, Pokey, and the gang are back with new adventures for the first time in over ten years! Newly reimagined stories bring the magic of the classic clay boy to a new generation. First, moon creatures invade the toy store where Gumby lives! Gumby and his friends must muster up the courage to contain these triangular foes. Also featuring more stories of the flexible green gumbino told by today's top storytellers.
Papercutz - Release Date: 11/14/17 - Format: Paperback - Price: $8.99
Shelf Awareness Email Newsletter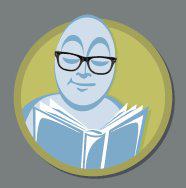 Would you like to learn about even more great books and book-related news? Shelf Awareness sends out a twice-weekly email newsletter filled with book reviews, book lists, author interviews, and more. If you're interested in subscribing to the Shelf Awareness email list, please email us at info@fiction-addiction.com.

Hardcover - $16.99
Nevermoor: The Trials of Morrigan Crow by Jessica Townsend
Morrigan Crow is a cursed child -- the cause of myriad misfortunes around her, and doomed to die on her eleventh birthday. But instead of death, Jupiter North comes for her and takes her to Nevermoor, beginning a series of adventures during which Morrigan must show her mettle or be kicked out of her new home for good. With a setting as magical and wondrous as Hogwarts, and a mentor as quirky as Willy Wonka or The Doctor, this one of my favorite middle-grade reads in years.
Little, Brown & Co. - Release Date: 10/31/17 - Format: Hardcover - Price: $17.99
| | |
| --- | --- |
| | |
| Hardcover - $17.99 | Hardcover - $19.99 |
| | |
| --- | --- |
| | |
| Hardcover - $9.99 | Paperback - $8.99 |
Volunteer and help us at the store! Our volunteers receive a free "advance reading copy" for every three hours worked, and a 20% discount on all merchandise. If you're interested in volunteering at Fiction Addiction, please email Jill at info@fiction-addiction.com or call 864-675-0540.


Thanks for your continued patronage!
Sincerely,
Jill Hendrix, Owner
Fiction Addiction

1175 Woods Crossing Rd. #5

Greenville, SC 29607

864-675-0540