1175 Woods Crossing Rd. #5 Greenville, SC 29607


Store Hours: Mon-Fri 10am-5:30pm, Sat 11am-4pm
School's back in session, the mornings actually seem cool, and our fall events are heating up!
Make sure to save the date for our two biggest October events: We are hosting Fox & Friends co-host
Steve Doocy and his wife, Kathy,
for their new cookbook on Sat., October 13th. Then on Friday, October 19th, we will be hosting
Nicholas Sparks.
Each month, we'll feature a discounted book. These deals are only good through the end of the current month, and quantities are limited, so get yours today!
This month's deal is
Crisanta Knight: Protagonist Bound
by Geanna Culbertson (
Boutique of Quality Books 2016
, paperback,
now $14.96
), the story of Cinderella's daughter, unsure if she will ever become a great protagonist.
You can get 25% off the original cover price of $19.95 on this book through September 30th!

If you are unable to make one of our author events, you are welcome to reserve signed copies by contacting us in advance, by email at
info@fiction-addiction.com
or by phone at 864-675-0540. Personalized copies will need to be prepaid.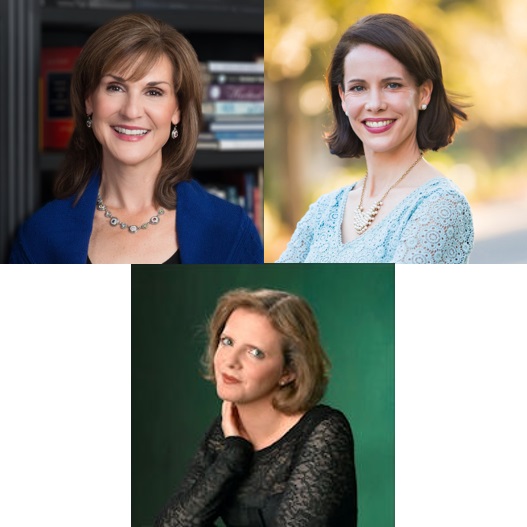 Book Your Lunch with bestselling authors
Karen White, Beatriz Williams, AND Lauren Willig
at the Greenville Country Club (239 Byrd Blvd). The authors will be speaking about the novel that they have written together,
The Glass Ocean
(William Morrow, hardcover, $26.99), as well as signing copies.
Tickets
to this event are $55, and include lunch and a copy of
The Glass Ocean
. Please note that due to the Labor Day holiday and the requirements of the venue we will stop selling tickets after Wednesday, August 29th. Tickets and books can be purchased
online
, at the store, or by calling us at 864-675-0540.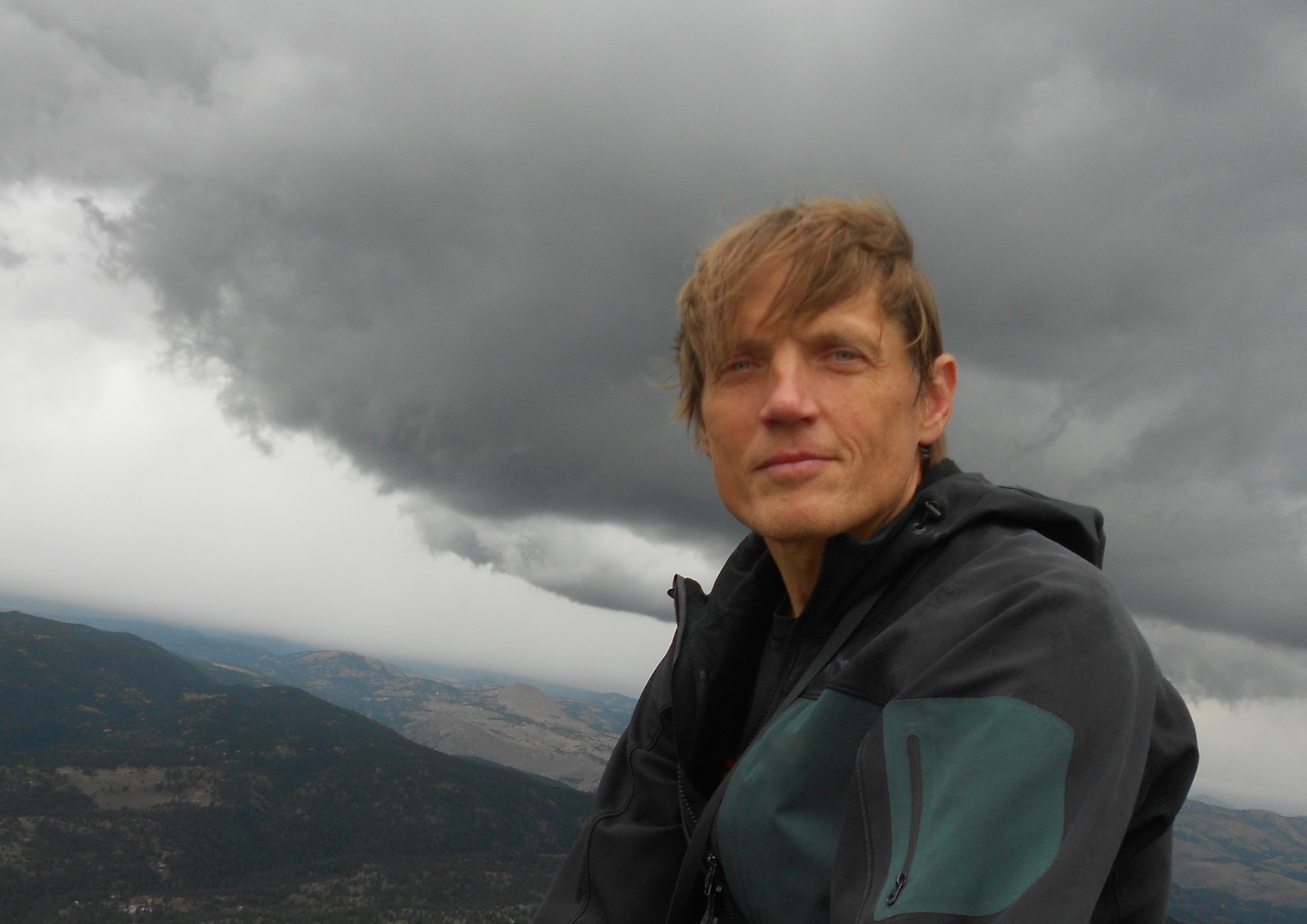 Come meet author and illustrator Jonathan Fenske and help celebrate the launch of his new picture book,
I'm Fun, Too!
, with a launch party at Fiction Addiction. This event is free, and open to the public, and refreshments will be served. B
ooks can be purchased on site at the event,
online
, at the store, or by calling us at 864-675-0540.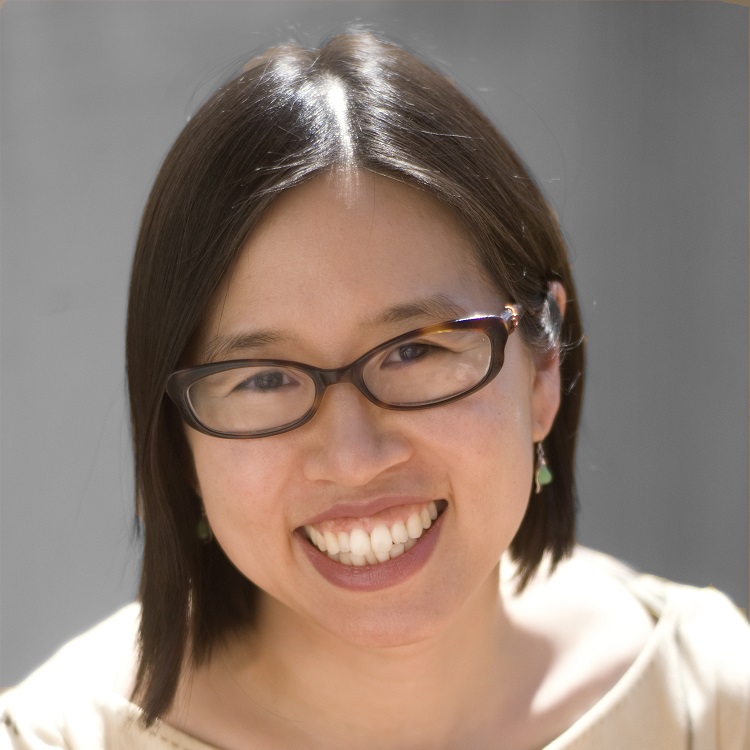 Join Fiction Addiction at a FREE children's event with bestselling author and illustrator Grace Lin in celebration of her new picture book,
A Big Mooncake for Little Star
, at a book talk and signing at the Five Forks Library. This event is free, but a book purchase is required to join the signing line. B
ooks can be purchased on site at the event,
online
, at the store, or by calling us at 864-675-0540.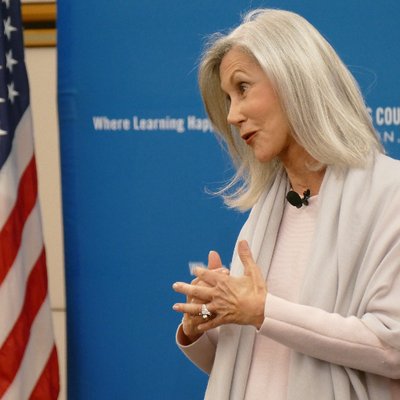 On her first visit to the Upstate, Ambassador Vicki Huddleston joins the World Affairs Council Upstate for dinner and discussion. After spending years navigating the complicated relationship between the US and Cuba as the Deputy Director of Cuban Affairs for the Department of State, her presentation
"Overcoming the Ghost of Fidel Castro: A New Approach to Cuba"
is timely and relevant. Fiction Addiction will have copies of her book,
Our Woman in Havana: A Diplomat's Chronicle of America's Long Struggle with Castro's Cuba
for sale on-site or you can pre-order from us in advance. Event tickets must be
purchased in advance
from the World Affairs Council Upstate as seating is limited and no tickets will be sold at the door.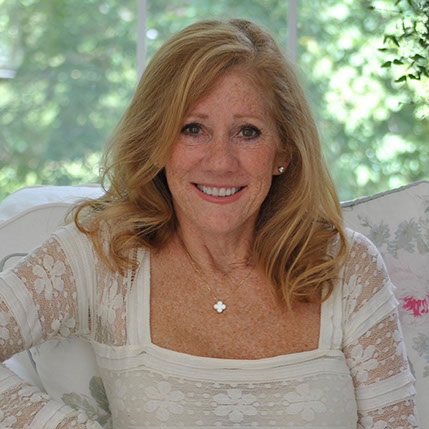 Bestselling author
Lisa Patton
will be celebrating the launch of her fourth novel,
Rush
, with a book talk and signing at Fiction Addiction. There are two ticket options for this event.
The
$29 ticket
admits one, includes a copy of
Rush
,
and guarantees a seat at the event. The
$10 ticket
is standing room only, and is redeemable for $10 off any purchase at the event.
Books and tickets can be purchased
online
, at the store, or by calling us at 864-675-0540.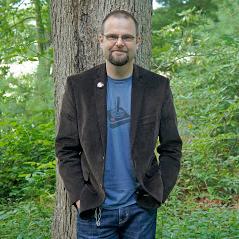 New York Times
bestselling author
Alan Gratz
will be discussing his latest book,
Grenade
at Fiction Addiction. He will also be signing books after the talk. This event is free and open to he public, but please
RSVP to Fiction Addiction
if you plan to attend. Books can be purchased
online
, at the store, or by calling us at 864-675-0540.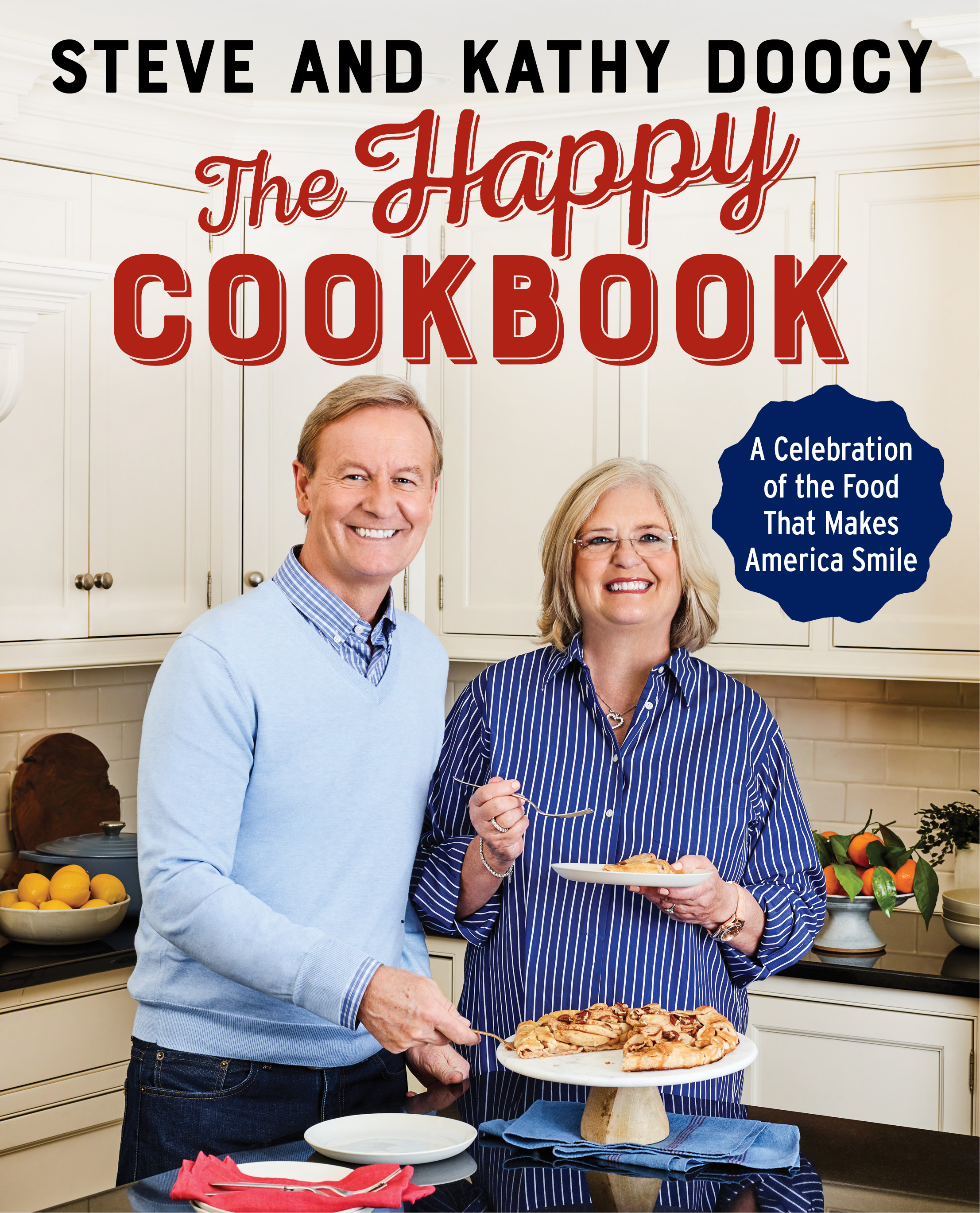 Authors and television personalities
Steve and Kathy Doocy
will be at Fiction Addiction to sign copies of their latest cookbook,
The Happy Cookbook
.
The Doocys will only sign copies of The Happy Cookbook that have been purchased from Fiction Addiction (no outside copies allowed). They also will sign backlist books brought from home.
Pre-orders of The Happy Cookbook
are strongly recommended to ensure availability. Each copy of The Happy Cookbook to be signed must be accompanied by a signing ticket. Signing tickets are free, but only available with a
purchase of The Happy Cookbook
from Fiction Addiction. Event books/signing tickets must be picked up from the store as there will not be time to mail them prior to the event.
Those who cannot make the event can
pre-order signed books
to be picked up at the store after the event or shipped. The Doocys will personalize, so if you would like the book signed "to [someone]", please include that in a comment when you check out.
Books and tickets can be purchased
online
, at the store, or by calling us at 864-675-0540.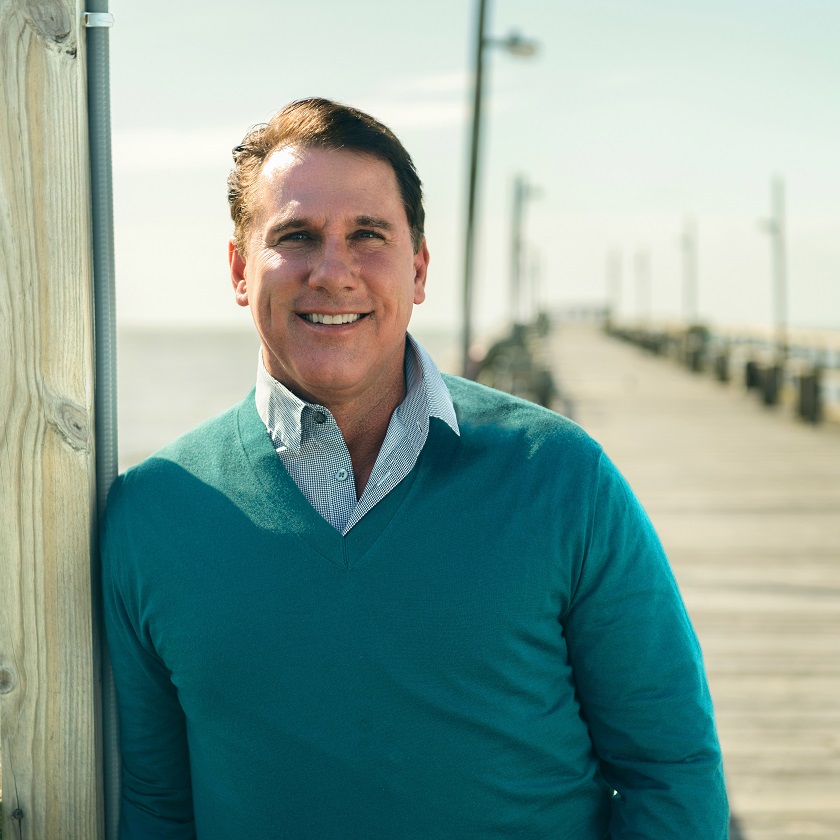 Bestselling author
Nicholas Sparks
will be at Fiction Addiction to sign copies of his latest book,
Every Breath
.
Mr. Sparks will only sign books purchased from Fiction Addiction (no outside books allowed).
Pre-orders
are strongly recommended to ensure availability. Each copy of Every Breath to be signed must be accompanied by a signing ticket. Signing tickets are free, but only available with a
purchase of Every Breath
from Fiction Addiction. Event books/signing tickets must be picked up from the store after the book releases on October 16th or at the event itself as there will not be time to mail them prior to the event. If you prefer a
large print book
or an
audiobook
, just note in the Comments field of your order that you are attending the event and need a signing ticket.
Those who cannot make the event can
pre-order signed books
to be picked up at the store after the event or shipped. These copies may be signed on a tipped-in page.
Mr. Sparks will sign his name only; no personalizations. Please note that Mr. Sparks will only sign copies of Every Breath; no backlist.
Books and tickets can be purchased
online
, at the store, or by calling us at 864-675-0540.
Read Up, Greenville is an annual celebration of Young Adult and Middle Grades books and authors. By bringing teens in close contact with 20+ authors through book signings, panels and interactive events, the festival will encourage youth to continue their love for reading and hopefully encourage non-readers to become readers. This year's keynotes include Angie Thomas ( The Hate U Give) and Brendan Reichs and Ally Condie (co-authors of The Darkdeep). Other announced authors include: Dhonielle Clayton, Emily Martin, Gwenda Bond, Hope Larson, Jessica Leake, Lauren Gibaldi, Makiia Lucier, McCall Hoyle, and Tiffany Jackson.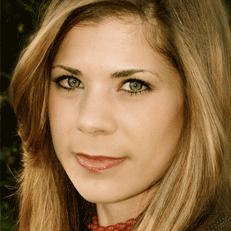 Internationally bestselling author
Sarah McCoy
will be discussing her latest novel, Marilla of Green Gables,
with a book talk and signing at Fiction Addiction. There are two ticket options for this event.
The
$29 ticket
admits one, includes a copy of
Marilla of Green Gables
,
and guarantees a seat at the event. The
$10 ticket
is standing room only, and is redeemable for $10 off any purchase at the event.
Books and tickets can be purchased
online
, at the store, or by calling us at 864-675-0540.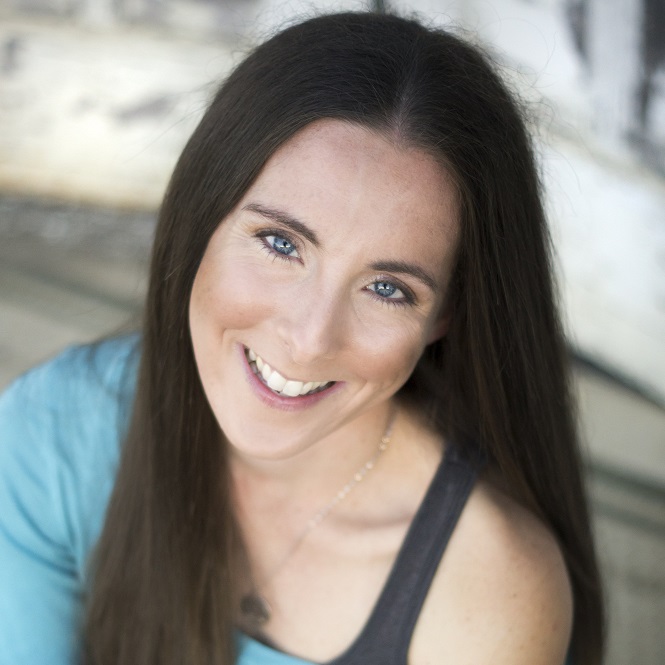 Author
Laura Holt
will be discussing her latest novel, Fathoms Between,
with a book talk and signing at Fiction Addiction. There are two ticket options for this event.
This event is FREE and open to the public, but please RSVP to Fiction Addiction if you plan to attend
.
Books can be purchased
online
, at the store, or by calling us at 864-675-0540.
Sign up for Cookbook Club!
Fiction Addiction's Cookbook Club is currently on hiatus for the remainder of the year. Sign up for our January club today!
Are you interested in Libro.fm but reluctant to try audiobooks? Check out this playlist of FREE audiobook excerpts and samplers, including a handful of listening options at no charge, ranging from chapter excerpts from new releases to sampler collections.
To sign up for Libro.fm and start listening to these free reads, simply go to Libro.fm/fictionaddiction, click Sign Up in the upper right-hand corner, and create your account. You can choose to purchase individual audiobooks or sign up for a membership. Download the free Libro.fm app (iOS or Android), and start listening!
Signed First Editions Club

| | | |
| --- | --- | --- |
| September 2018 | October 2018 | November 2018 |
| | | |
| Hardcover - $29.95 | Hardcover - $27.99 | Hardcover - $26.99 |
Our
Signed First Editions Club
makes it easy to become a collector! We pick great books -- past picks have included a National Book Award Winner and an Edgar Award Winner for Best Novel -- and you get one signed first edition every month. Our picks run the gamut from memoirs to popular fiction, cookbooks to mysteries. All you have to do is provide us with payment information and commit to purchasing at least 10 of the 12 books picked each year. Collect for fun or for profit -- our club members have seen their books increase in value since they purchased them! A club membership also makes a great gift for the book lover in your life.
(Prices are subject to change by the publisher.)
Banned Books Week- September 23rd - 29th

General & Historical Fiction

The Tattooist of Auschwitz
by Heather Morris
In April 1942, Lale Sokolov, a Slovakian Jew, is forcibly transported to the concentration camps at Auschwitz-Birkenau. When his captors discover that he speaks several languages, he is put to work as a
Tätowierer
(the German word for tattooist), tasked with permanently marking his fellow prisoners.
Imprisoned for over two and a half years, Lale witnesses horrific atrocities and barbarism-but also incredible acts of bravery and compassion. Risking his own life, he uses his privileged position to exchange jewels and money from murdered Jews for food to keep his fellow prisoners alive.
One day in July 1942, Lale, prisoner 32407, comforts a trembling young woman waiting in line to have the number 34902 tattooed onto her arm. Her name is Gita, and in that first encounter, Lale vows to somehow survive the camp and marry her.
A vivid, harrowing, and ultimately hopeful re-creation of Lale Sokolov's experiences as the man who tattooed the arms of thousands of prisoners with what would become one of the most potent symbols of the Holocaust,

The Tattooist of Auschwitz

is also a testament to the endurance of love and humanity under the darkest possible conditions.



Harper Paperbacks - Format: Paperbacks - Price: $16.99
Lethal White
by
Robert Galbraith (also known as J.K. Rowling!)
Lethal White is the fourth book in the Cormoran Strike series from the international bestselling author Robert Galbraith.
"I seen a kid killed...He strangled it, up by the horse."
When Billy, a troubled young man, comes to private eye Cormoran Strike's office to ask for his help investigating a crime he thinks he witnessed as a child, Strike is left deeply unsettled. While Billy is obviously mentally distressed, and cannot remember many concrete details, there is something sincere about him and his story. But before Strike can question him further, Billy bolts from his office in a panic.
Trying to get to the bottom of Billy's story, Strike and Robin Ellacott-once his assistant, now a partner in the agency-set off on a twisting trail that leads them through the backstreets of London, into a secretive inner sanctum within Parliament, and to a beautiful but sinister manor house deep in the countryside.
And during this labyrinthine investigation, Strike's own life is far from straightforward: his newfound fame as a private eye means he can no longer operate behind the scenes as he once did. Plus, his relationship with his former assistant is more fraught than it ever has been-Robin is now invaluable to Strike in the business, but their personal relationship is much, much trickier than that.
The most epic Robert Galbraith novel yet,
Lethal White
is both a gripping mystery and a page-turning next installment in the ongoing story of Cormoran Strike and Robin Ellacott.
Mulholland Books - Format: Hardcover - Release Date: 9/18/18 - Price: $29.00
Whiskey in a Teacup: What Growing Up in the South Taught Me About Life, Love, and Baking Biscuits
Academy Award-winning actress, producer, and entrepreneur Reese Witherspoon invites you into her world, where she infuses the southern style, parties, and traditions she loves with contemporary flair and charm.
Reese Witherspoon's grandmother Dorothea always said that a combination of beauty and strength made southern women "whiskey in a teacup." We may be delicate and ornamental on the outside, she said, but inside we're strong and fiery.
Reese's southern heritage informs her whole life, and she loves sharing the joys of southern living with practically everyone she meets. She takes the South wherever she goes with bluegrass, big holiday parties, and plenty of Dorothea's fried chicken. It's reflected in how she entertains, decorates her home, and makes holidays special for her kids-not to mention how she talks, dances, and does her hair (in these pages, you will learn Reese's fail-proof, only slightly insane hot-roller technique). Reese loves sharing Dorothea's most delicious recipes as well as her favorite southern traditions, from midnight barn parties to backyard bridal showers, magical Christmas mornings to rollicking honky-tonks.
It's easy to bring a little bit of Reese's world into your home, no matter where you live. After all, there's a southern side to every place in the world, right?
Touchstone - Format: Paperback - Price: $35.00
Every Day is Extra
Every Day Is Extra is John Kerry's candid personal story. A Yale graduate, Kerry enlisted in the US Navy in 1966, and served in Vietnam. He returned home highly decorated but disillusioned, and testified powerfully before Congress as a young veteran opposed to the war.
Kerry served as a prosecutor in Massachusetts, then as lieutenant governor, and was elected to the Senate in 1984, eventually serving five terms. In 2004 he was the Democratic presidential nominee and came within one state-Ohio-of winning. Kerry returned to the Senate, chaired the important Foreign Relations Committee, and succeeded Hillary Clinton as Secretary of State in 2013. In that position he tried to find peace in the Middle East; dealt with the Syrian civil war while combatting ISIS; and negotiated the Iran nuclear deal and the Paris climate agreement.
Every Day Is Extra
is Kerry's passionate, insightful, sometimes funny, always moving account of his life. Kerry tells wonderful stories about colleagues Ted Kennedy and John McCain, as well as President Obama and other major figures. He writes movingly of recovering his faith while in the Senate, and deplores the hyper-partisanship that has infected Washington.
Few books convey as convincingly as this one the life of public service like that which John Kerry has lived for fifty years.
Every Day Is Extra
shows Kerry for the dedicated, witty, and authentic man that he is, and provides forceful testimony for the importance of diplomacy and American leadership to address the increasingly complex challenges of a more globalized world.
Simon & Schuster - Format: Paperback - Price: $35.00
Leadership: In Turbulent Times
Are leaders born or made? Where does ambition come from? How does adversity affect the growth of leadership? Does the leader make the times or do the times make the leader?
In
Leadership
, Goodwin draws upon the four presidents she has studied most closely-Abraham Lincoln, Theodore Roosevelt, Franklin D. Roosevelt, and Lyndon B. Johnson (in civil rights)-to show how they recognized leadership qualities within themselves and were recognized as leaders by others. By looking back to their first entries into public life, we encounter them at a time when their paths were filled with confusion, fear, and hope.
Leadership
tells the story of how they all collided with dramatic reversals that disrupted their lives and threatened to shatter forever their ambitions. Nonetheless, they all emerged fitted to confront the contours and dilemmas of their times.
No common pattern describes the trajectory of leadership. Although set apart in background, abilities, and temperament, these men shared a fierce ambition and a deep-seated resilience that enabled them to surmount uncommon hardships. At their best, all four were guided by a sense of moral purpose. At moments of great challenge, they were able to summon their talents to enlarge the opportunities and lives of others.
This seminal work provides an accessible and essential road map for aspiring and established leaders in every field. In today's polarized world, these stories of authentic leadership in times of apprehension and fracture take on a singular urgency.
Simon & Schuster - Format: Paperback - Price: $30.00
Dinosaur: A Photicular Book
by
Dan Kainen and Kathy Wollard
Take a magical journey back in time, to when dinosaurs roamed the earth. We see their bones in museums. But now, see dinosaurs as if you were traveling on an expedition a hundred million years ago. Using unique Photicular technology, DINOSAUR takes an extraordinary leap to bring these legendary and long-extinct creatures back to life.
A herd of giant sauroposeidons, with their impossibly long necks, lumber across the sun-drenched plains. A threatened velociraptor waves its wildly feathered arms. An eoraptor nibbles on a branch. A pair of duck-billed parasauropholuses feel spring in the air and nuzzle.
Experience it for yourself.
Workman Publishing - Format: Paperback - Price: $35.95
Harbor Me by Jacqueline Woodson
It all starts when six kids have to meet for a weekly chat-by themselves, with no adults to listen in. There, in the room they soon dub the ARTT Room (short for "A Room to Talk"), they discover it's safe to talk about what's bothering them-everything from Esteban's father's deportation and Haley's father's incarceration to Amari's fears of racial profiling and Ashton's adjustment to his changing family fortunes. When the six are together, they can express the feelings and fears they have to hide from the rest of the world. And together, they can grow braver and more ready for the rest of their lives
Nancy Paulsen Books - Format: Hardcover - Price: $17.99
The Creepy Case Files of Margo Maloo
by Drew Weing
Charles just moved to Echo City, and some of his new neighbors give him the creeps. They sneak into his room, steal his toys, and occasionally, they try to eat him.
The place is teeming with monsters!
Lucky for Charles, Echo City has Margo Maloo, monster mediator. No matter who's causing trouble, Margo knows exactly what to do-the neighborhood kids say monsters are afraid of

her

. It's a good thing, because Echo City's trolls, ogres, and ghosts all have one thing in common: they don't like Charles very much.
First Second - Format: Paperback - Price: $9.99
Wonderland
by Barbara O'Connor
Mavis Jeeter is fearless and bold, but she has never lived in one place long enough to have a
real
best friend. Her flighty mother has uprooted them again to another new home and taken a job as a housekeeper for the Tully family. Mavis wants this home to be permanent-which means finding herself a best friend.
Rose Tully is a worrier who feels like she doesn't quite fit in with the other girls in her neighborhood. Her closest friend is Mr. Duffy, but he hasn't been himself since his dog died. Rose may have to break a few of her mother's many rules to help Mr. Duffy-and find someone who really understands her.
Henry has run away from home, but he craves kindness and comfort-and doesn't know where to look for them.
When Mavis and Rose hatch a scheme to find Mr. Duffy a new dog, their lives and Henry's intersect-and they all come to find friendship in places they never expected.
Farrar - Format: Hardcover - Price: $16.99
Turning Pages: My Life Story
by Sonia Sotomayor
(Signed copies available!)
As the first Latina Supreme Court Justice, Sonia Sotomayor has inspired young people around the world to reach for their dreams. But what inspired her? For young Sonia, the answer was books! They were her mirrors, her maps, her friends, and her teachers. They helped her to connect with her family in New York and in Puerto Rico, to deal with her diabetes diagnosis, to cope with her father's death, to uncover the secrets of the world, and to dream of a future for herself in which anything was possible.
In

Turning Pages

, Justice Sotomayor shares that love of books with a new generation of readers, and inspires them to read and puzzle and dream for themselves. Accompanied by Lulu Delacre's vibrant art, this story of the Justice's life shows readers that the world is full of promise and possibility-all they need to do is turn the page.
Philomel - Format: Hardcover - Price: $18.99
Resistance
by Jennifer A. Nielsen
Chaya Lindner is a teenager living in Nazi-occupied Poland. Simply being Jewish places her in danger of being killed or sent to the camps. After her little sister is taken away, her younger brother disappears, and her parents all but give up hope, Chaya is determined to make a difference. Using forged papers and her fair features, Chaya becomes a courier and travels between the Jewish ghettos of Poland, smuggling food, papers, and even people.
Soon Chaya joins a resistance cell that runs raids on the Nazis' supplies. But after a mission goes terribly wrong, Chaya's network shatters. She is alone and unsure of where to go, until Esther, a member of her cell, finds her and delivers a message that chills Chaya to her core, and sends her on a journey toward an even larger uprising in the works -- in the Warsaw Ghetto.
Though the Jewish resistance never had much of a chance against the Nazis, they were determined to save as many lives as possible, and to live -- or die -- with honor.
Philomel - Format: Hardcover - Price: $18.99
Grow Up, David!
by David Shannon
Little-brother antics have never been so endearing -- or true to life! David Shannon's beloved character in his bestselling book
No, David!
captures the attention and hearts of young children as few characters can. Readers relish David's exuberance, defiance, and wildly energetic curiosity, and when there's trouble, you can bet "David did it!" Now he's taunting his older brother by eating his Halloween candy, making a bathroom mess, and following him up the tree house. "You're too little!" won't stop David's tricks in this all-time "read it again" favorite.
With millions of copies in print and four sequels,

No, David!

hit the ground running in 1998 and was a Caldecott Honor Book, a

New York Times

Best Illustrated Book, and a classic for 20 years. Based on a book the author wrote and illustrated when he was five, David captures the timeless no-no's familiar to every child.

Grow Up, David!

is nothing short of exhilarating.
Philomel - Format: Hardcover - Price: $18.99
If You're Groovy and You Know It
by Eric Litwin
"If you're groovy and you know it,
the things you do will show it!"

Signature rhyme, repetition, and musical writing style, combined with wild and witty illustrations, come together to create a character that will have you singing all day long. Groovy Joe is back, ready to get
groovy
!
Orchard Books - Format: Hardcover - Price: $9.99
Sleepy the Goodnight Buddy
by Drew Daywalt
Roderick hates going to bed, and the young boy has become quite resourceful in coming up with ways to delay the dreaded hour when the lights must go out. Roderick's loving parents-fed up with the distractions and demands that have become his anti-bedtime ritual-decide to get him a stuffed animal to cuddle with and help him wind down. However, Sleepy quickly proves to be a bit high-maintenance. Just when we fear the night may never end, Sleepy's antics become too exhausting for Roderick to bear.
Disney-Hyperion - Format: Hardcover - Price: $17.99
But Not the Armadillo
by Sandra Boynton
For more than thirty-five years, readers have wondered what happens to the mystery armadillo on the last page of Sandra Boynton's classic board book, But Not the Hippopotamus. Now, at last, comes the long-awaited sequel.

Behold the armadillo, a cute and curious creature who follows his nose wherever it goes. Join him as he quietly travels the less-traveled road: he picks cranberries, stops and smells the flowers, takes a nap in the meadow, searches out the source of a beautiful melody, and at day's end passes an overeager hippo sprinting the other direction.

Told with Boynton's signature charm and unpredictability,
But
Not the Armadillo
is a gentle and worthy companion book to
But Not the Hippopotamus
-
perfect for curious little kids and grown-ups alike.
And for everyone who has ever been concerned about the armadillo: Don't worry. He's completely fine just the way he is.
Little Simon - Format: Board Book - Price: $7.99
Chomp Goes the Alligator
by M
atthew Van Fleet
Along came the alligator,
chomp, chomp, chomp!

From the internationally bestselling children's book creator Matthew Van Fleet comes the story of a hungry little alligator who gulps his way from one to ten. Ten touchable textures, a sturdy chomping pull tab, and a grand finale pop-up are sure to engage the youngest readers.
Paula Wiseman Books - Format: Hardcover - Price: $19.99
INDESTRUCTIBLES are built for the way babies "read": with their hands and mouths. INDESTRUCTIBLES won't rip or tear and are 100% washable. They're made for baby to hold, grab, chew, pull, and bend.
What green vegetable looks like a tree? Broccoli!
Can you find a fruit that's small and yellow? Lemon!
Can you pick out two berries so red and sweet? Raspberry and strawberry!
Workman Publishing Company - Format: Paperback - Price: $5.95
Shelf Awareness Email Newsletter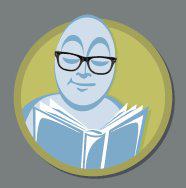 Would you like to learn about even more great books and book-related news? Shelf Awareness sends out a twice-weekly email newsletter filled with book reviews, book lists, author interviews, and more. If you're interested in subscribing to the Shelf Awareness email list, please email us at info@fiction-addiction.com.

Hardcover - $16.99
Pieces of Her by Karin Slaughter
This is an excellent book, and so different than the series books, but so intriguing you do not want it to end. The plot is incredibly complex with two similar yet different female main characters. The relationship to current trends and the very accurate portrayal of the 1980's is such a well crafted picture you will feel the tension. A compelling story of how someone can be manipulated and be unaware. If I had never read a Karin Slaughter book this would convince me to read all the others. Happily for me I have enjoyed them for years.

Wililiam Morrow - Format: Hardcover - Price: $28.99
Lies by T.M. Logan
What if 4-year-old William had been looking the other way and hadn't seen his mother's car? What if Joe hadn't followed his wife? Would Joe have found out that what he thought was a perfect marriage was really a lie? Would Joe have ended up on the verge of being arrested for murder because of overwhelming evidence (mostly because of smart phones and social media) that he had killed his wife's lover? We will never know the what if's because Joe did follow his wife's car that night, and he did have an altercation with Ben, and Ben has not been seen since. The lies just keep building until you are sure that you finally know the truth and then you are totally blindsided by the ending. One of the scariest - because innocent people can be charged and found guilty of murders they haven't committed - and best reads of the year!
St. Martin's Press - Format: Hardcover - Price: $27.99
Sweet Little Lies: A Novel by Caz Frear
A woman's body is found strangled in a garden in London. When the victim's identity is discovered it throws Detective Catrina Kinsella's life into a nightmare that she couldn't have imagined. The victim, as it turned out, was actually someone that Cat had once known. She was someone who had disappeared from Ireland years earlier and was never seen again. While on vacation in Ireland with her family when she was 8, she witnessed her father give the then young girl a ride. Later when the girl disappeared Cat heard her father lie to the police about ever knowing her. Now, years later the woman's body is found not far from where her father now lives and works in London. Was it coincidence or something far more sinister? Cat is flawed, she's sassy-mouthed, she's complex and deep-down, and she's compassionate. But most of all she believes people should have to pay for their crimes. Sweet Little Lies is a debut mystery that really delivers. It is a dark story with a touch of humor and a wonderfully developed character who I would love to see again. - Nancy M. (Seconded by Jackie!)
Harper - Format: Hardcover - Price: $26.99
The Other Woman
Emily is perfectly happy with her single life so it is really unexpected when she succumbs to Adam's flirting with her and eventually falls madly head over heels in love with him. She has to be totally head over heels in love or she would never have put up with his mother. But, not only does she put up with Pammie, she also puts up with Adam and his treatment of her and his protectiveness towards his mother. She epitomizes the saying that love is blind. Pammie is the Mother-in-Law from hell... mean and evil and conniving. She tries everything to break them up in what looks like a sick mother/son relationship. This fast-paced psychological thriller will leave you breathless as you rapidly turn pages, and yet not wanting it to end.
Minotaur - Format: Hardcover - Price: $26.99
Cross Her Heart
Sarah Pinborough didn't let us down with her second thriller. Totally different from Behind Her Eyes but every bit as thrilling, Cross Her Heart is as much character driven as it is plot driven. It is very believable, very heartbreaking and very disturbing. There are too many secrets and too many lies. It starts off slowly then rapidly goes into overdrive. It has lots of twists and turns and once again Sarah is able to pull off a stunning surprise ending.
William Morrow - Format: Hardcover - Price: $26.99
Hardcover - $25.00
Rush by Lisa Patton
Rush is chock-full of many surprises. Patton presents all the fun parts of a sorority: the life-long friendships, exciting rush week, sympathetic and loving staff; and combines it with real life: haughty alums, overt racism, and the underside of partying. She examines how an all-black sorority house staff could learn to love their jobs even though they have no benefits. Sorority sisters learn who their real friends and enemies are, and that no one, after all, is really perfect. Not even the cute sorority sisters or their highfalutin' moms.
St. Martin's Press - Format: Hardcover - Price: $26.99
Small Fry by Lisa Brennan-Jobs
Lisa Brennan-Jobs had an unconventional childhood. Her dad, Steve Jobs, wouldn't claim her for years. Her mom, Chrisann Brennan, had an unstable life and sometimes could barely make ends meet. Lisa and her mom moved from home-to-home until her dad finally accepted that Lisa was his daughter and began offering them support. Lisa discusses her mom's unorthodox parenting as well as her dad's moodiness and unpredictability. It's a fascinating and sometimes disturbing look at the man behind the genius of Apple.

Grove Press - Format: Hardcover - Price: $26.00
The Forbidden Door by Dean Koontz
Dean Koontz rarely disappoints and such is the case in this fourth installment of the Jane Hawk series. In a conspiracy theoristsdelight, a secret organization has infiltrated all levels of government and is intent on instilling their radical philosophies to control society. Jane Hawk is standing in their way with the proof that could bring them down, but before she can, Jane first needs to find and save her young son before her enemies do. From the first few pages this book is a headlong rush of action and suspense as Jane marshals all of her wits and resources to find her son before they do. Be prepared to lose some sleep on this one, as once the action starts, it never stops, making this book very difficult to put down. This is a great action thriller and will leave you yearning for the next installment of Jane's quest to bring justice to those who would do us wrong. This isn't a perfect book - the conspirators/conspiracy are rather implausible, but suspend your disbelief and the characters, the story and the writing make it a joy to read.

Bantam - Format: Hardcover - Price: $28.00
Trust Me by Hank Phillippi Ryan
Riveting and spellbinding, this brilliantly written thriller takes us into the hearts of two grieving mothers... one innocent; the other... well! I'll let you determine that after you read this captivating story. Lots of twists and turns, and a good surprise ending that will keep you turning pages.

Forge Books - Format: Hardcover - Price: $25.99
Where the Crawdads Sing by Delia Owens
A most amazing story, wonderfully and beautifully written about a child abandoned at an early age who learns to survive in the marsh land on the coast of North Carolina. An epic story of her life, of finding love, of betrayal, and of murder. You'll shed a few tears as you read... some of such sadness, a few of pure joy. I didn't want this book to end.

Putnam - Format: Hardcover - Price: $26.00
The Massacre of Mankind by Stephen Baxter
A sequel to H.G. Wells 'War of the Worlds'. You can feel the research and love of the original that Baxter has, continuing in the same vein as the narrator from Wells book. More waves of Martians are on the way, but the government of England has been preparing. Told in the same narrative style, this time by Ms. Elphinstone, who the narrator's brother met in the original.
Crown Publishers - Format: Paperback - Price: $16.00
Made Whole: More Than 145 Anti-lnflammatory Keto-Paleo Recipes to Nourish You from the Inside Out by Cristina Curp
I've changed my eating habits this past year to cut out sugar and processed food completely. My sleep and energy have never been better and I even lost some weight. I feel this is now a permanent lifestyle change for me. I've just started using Cristina's cookbook, Made Whole, and I love her flexible approach. She's even made me enjoy vegetables like cauliflower and beets that I was never a fan of before. Give her flavorful food a try and see if you even notice that it's actually good for you :)

HarperCollins - Format: Paperback - Price: $9.99
Give People Money: How a Universal Basic Income Would End Poverty, Revolutionize Work, and Remake the World by Annie Lowrey
I read The War on Normal People by Andrew Yang and really liked his analysis of the present and recent past but thought his UBI argument was just thrown in at the end and not very convincing. Annie's book focuses solely on UBI and tries to put it context of today's political climate. Her left-leaning tendencies come through pretty clearly in certain chapters but I still thought it was a well-researched book and a good follow up to The War on Normal People for those like myself who think/fear that technology (AI, driverless cars) may be about to completely disrupt life as we know it.

Crown Publishing Group - Format: Hardcover - Price: $26.00
Joyful: The Surprising Power of Ordinary Things to Create Extraordinary Happiness by Ingrid Fetell Lee
For those who loved The Life-Changing Magic of Tidying Up, this book goes a step further and explains why certain of your possessions are more joyful than others and how you can tweak your environment to bring yourself even more joy and happiness.

Little, Brown Spark - Format: Hardcover - Price: $28.00
The Dragon with a Chocolate Heart
by Stephanie Burgis
Dragon with a Chocolate Heart is a great middle-grade girl-power fantasy about a dragon whose love for chocolate leads her into a world of trouble -- including getting turned into a human girl! This pitch-perfect novel is perfect for fans of Tuesdays in the Castle.

Bloomsbury - Format: Paperback - Price: $7.99
The Last Namsara by Kristen Ciccarelli
Asha has always been drawn to the old, forbidden stories of her people, and she uses them to lure dragons to her so she can kill them in revenge for the burn scar the First Dragon gave her as a child. As the fiercest dragon hunter in the land, she is now known as the Iskari, the death bringer, and she is feared and hated by many. As secrets unfold and Asha gets to know a slave boy who dares to look her in the eye, her perception of herself begins to change, until she has to decide for herself what path her life will take. A wonderful new fantasy story, with great characters, action, and world-building, that will appeal to fans of any popular YA fantasy featuring a strong female lead growing into herself, such as Sabaa Tahir, Leigh Bardugo, Sara Raasch, Kristin Cashore.
HarperTeen - Format: Paperback - Price: $9.99
Dear Martin by Nic Stone
After Justyce, an African American teen on the path to an Ivy League education, encounters racial profiling for the first time, he starts writing letters to Martin Luther King, Jr., to help him figure out what he should do. But now that his eyes have been opened and he sees the racial injustice happening everywhere from his predominantly white private school to the local police to the media, he can't help but feel like maybe Martin doesn't have the answers, especially after tragedy hits close to home. A fast read, this book doesn't hesitate to pull punches, but you won't want to put it down until you're done, when you realize that the story isn't really over. Fans of The Hate U Give won't want to miss this one.

Crown Books - Format: Paperback - Price: $9.99
Hardcover - $28.00
Hardcover - $28.00
The Fixer by Jennifer Lynn Barnes
When sixteen year old Tess Kendrick is forced to move from Montana to D.C to live with her estranged sister, she has no idea what it will truly entail. She certainly doesn't expect to end up surrounded by murder, bribery, secrets, and espionage. The Fixer is one of my all-time favorite YA books. While I'm not typically one for political thrillers, the plot was enthralling, and I finished this book in a day. The characters are impeccably written and developed, and full of sass and spunk. The only negative? The cliffhanger will leave you going crazy until you can get your hands on the next book. If you want a book that will keep you glued to the page, read The Fixer!
Bloomsbury

- Format: Paperback - Price: $9.99
Volunteer to help us at the store! Our volunteers receive a free "advance reading copy" for every three hours worked, and a 20% discount on all merchandise. If you're interested in volunteering at Fiction Addiction, please email Jill at info@fiction-addiction.com or call 864-675-0540.


Free gift! All customers who spend $50 in one transaction may pick a free ARC from our gift cart!


Thanks for your continued patronage!
Sincerely,
Jill Hendrix, Owner
Fiction Addiction

1175 Woods Crossing Rd. #5

Greenville, SC 29607

864-675-0540