FOR IMMEDIATE RELEASE:
Fiction Writing Seminar with Award-Winning Greenville Author Ellyn Bache at Fiction Addiction
This two-hour seminar, taking place at Fiction Addiction on Saturday, September 16th, from 10am-Noon, is led by award-winning novelist and short story writer Ellyn Bache. It touches on key elements fiction writers need to keep in mind, whether they are working on short stories or a novel. What makes for a good beginning? When can you introduce background? How can you make minor characters come alive? And much more.
Registration is $25. Each attendee will receive a copy of Ellyn's short story collection, Kaleidoscope (Banks Channel Books, paperback, $16.00), which she will be using as an example text. It is not necessary to have read the stories before the class. *A minimum of 5 signups needed or seminar will be cancelled.* You can register online, at the store, or by calling Fiction Addiction at 864-675-0540.
From the award-winning author of more than a dozen novels, including Safe Passage, which became a Susan Sarandon film, comes a collection of 20 of the writer's short stories originally published in such magazines as McCall's and Good Housekeeping in the 1980s and 1990s -- a celebration of women's magazine fiction during the height of its popularity, with subjects as contemporary as today.
A woman takes up running as she struggles to return to normal after her divorce.
A mother stays home with her children during a school break but longs to be at work - until her presence becomes crucial in averting a near-tragedy.
A family buys a dream house only to discover its all-too-helpful resident ghost.
A brilliant engineer deals with the social consequences of being told she's too fat.
A teenager thinks her parents are beyond the sexuality she is discovering in herself - until her mother gets pregnant.
An insecure teen feels like an "extra" in her own life until she becomes an extra in a movie.
A woman avoids romance so her strange "gift" won't be ridiculed -- as when music makes translucent pyramids dance before her eyes, or mint tastes like cool glass columns.
Sometimes poignant, sometimes funny, always entertaining, these stories feel remarkably contemporary, touching the heart of women's concerns, then and now.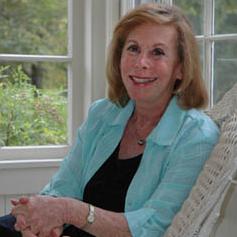 About the author:
Ellyn Bache's nine novels include Safe Passage, which was made into a movie starring Susan Sarandon, and The Art of Saying Goodbye, a SIBA Okra Pick and book award nominee. Her short stories have appeared in dozens of commercial and literary magazines and in a collection that won the Willa Cather Fiction Prize. She lives in South Carolina.
ABOUT FICTION ADDICTION
Fiction Addiction is a local, woman-owned, independent bookstore established in 2001. The store carries a mixture of new and used fiction and nonfiction, including children's books, as well as gift items. We are located at 1175 Woods Crossing Road (in the shopping center with Fried Green Tomatoes, Jimmy John's, and Boardwalk). For more information, visit our website at http://www.fiction-addiction.com or call us at 864-675-0540.
- END -