Please Welcome to the
Neighborhood
Barbara Crean
""We met for an initial consultation and she is going to start training with me on Friday. She will be the second client who found me on Neighborhood Trainers!"- Noelle

In New York City, as well as every other place in the U.S., the Holiday Season is generally book-ended from Thanksgiving to New Year's Day. The amount of food and alcohol consumed during that period of time is always up for scrutiny and debate. A report from the Texas Medical Association statedthat "the average American gains 8 poundsduring the period from Thanksgiving to New Year's Day."
8 Ways to Reverse 8 Pounds
Schedule your workouts in advance. Treat them as if they were any other appointment.
Limit your food intake. Once you fill up your plate, move as far away from the table as possible.
Take a walk! It's beautiful outside during the holidays! Go down the street or around the block. A 165 lb. woman walking for 30 minutes will burn approximately 187 calories.
One gram of alcohol contains seven calories. Just because you are off the next day doesn't mean you have to get 'sauced.'


If you are hosting,

offer some healthy alternatives. People still do eat salad.
At the party try using your mouth for socializing rather than just eating, you'll cut down on your food intake.
Exercise At Home. A Mind Over Matter staple: It's convenient, comfortable, and efficient.
Refer Your Favorite Fitness Pro
Let new clients find them here. NeighborhoodTrainers is looking for great trainers and instructors in Manhattan, Brooklyn, Queens, Staten Island, & the Bronx.
"Thanks to your website, I'm starting to get back into a healthier live style. Sincerely, Joe"
Learn Your Body Mass Index (BMI)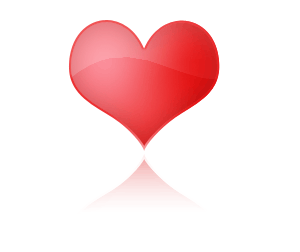 Body Mass Index (BMI) is essentially a height to weight ratio. Am I a healthy weight for my height.
Figure out your BMI now.
Underweight = < 18.5
Normal Weight = 18.5-24.9
Overweight = 25-29.9
Obese- 30 or higher
Remember, speak to your doctor before starting a fitness program and then seek out the right personal trainer for correct program design. Enjoy your workout!
The average person consumes 3000-4500 calories during their Thanksgiving meal, according to the Calorie Control Council.
This month
Dominick, Barbara,Joshua,
John
,
Lisa, and Jason
have some motivating information for you. Plus, I made a recent visit to check out Boss NYC gym.

Avoid large meal pit falls and... why breakfast is so important??
We always here rumors that breakfast is the most important meal of the day and to avoid big meals. Is this true? Yes and no. Let me explain. Nutrition is about timing and getting in large amounts of nutrients when the body requires it. Typically in the morning and whenever we are active.
When we wake up in the morning we have a 60 minute window to restore muscle/liver glycogen, which pretty much means eating carbohydrates in order to jump start your metabolism. What happens is when you wait say two hours to eat upon waking, the body goes in to a protective mode and stores the carbohydrates as body fat, instead of glycogen(energy). This is why when we do eat within 60 minutes upon waking that we tend to be hungrier throughout the day which is an indication that your metabolism is speeding up and using the nutrients for energy.
3 quick tips that will significantly help you trim body fat down and improve you health are as follows:
Try to eat a sufficient amount of complex carbohydrates(Like Oats, sweet potatoes, brown rice, eilzikle bread, and quinoa) in your first meal of the day and before activities or workouts.
Try to not yet your self go longer than 3-4 hours without eating, even if its a small snack like a handful of almonds, this will ensure that your metabolism will not slow down and use the nutrients as energy.
Do not eat large portions of carbohydrates two hours prior to sleep. It is ok to eat before bed, however you want to avoid large portions of carbohydrates before bed since you are going to be resting and not utilizing the carbohydrates as energy they are more likely to convert to body fat.
The holiday season is a wonderful time of joy, unity and hope.
It can also be a stressful time for those trying to get in shape or keep their weight under control. Here is my best advice for you:
1. Stay mindful and focused on your goals:
Stress is your number one enemy. It raises cortisol levels, which in turn,
makes you lose control, worry, binge, and perpetuate the
vicious cycle you are trying to avoid.. Allow yourself to
enjoy the spirit of the season, but exercise control and self
awareness. Load up on protein, not on sugars and crappy
carbs. Moderation is the key. Overthinking, panicking, or beating yourself up
because you had some extra food and drink, will only make you
feel worse and give up hope.
2. Plan your exercise around the festivities:
Train right before your parties not after. In the gym: Lift
weights and do compound movements like squats,
Over Head Presses, Lunges and Rows, and finish off with
Interval training. My suggestion: 300 meters on the rower
Ergometer follow by 20 reps of Kettlebell swings. Rest 60. Seconds and repeat 3-4 times. At home: Do 50 jump rope skips/jumping jacks, 25-50 body weight squats, 15-25 push-ups, 15-30sec side plank per side. Repeat 3-4 times.
Have a happy thanksgiving.
John Cruz

Fitness & Friends Over the Holidays
When most people think about fitness over the holidays, they picture the aspects of the holidays that make it harder to stay in shape: friends and family bringing rich food to home gatherings, and the ever-present deserts at parties. But there are actually aspects of the holidays that make it easier to get in shape.
Time off at the holidays can actually make it easier (or at least more possible) to get more sleep. Not having to get up so early for work may make it feasible to sleep in, while not having such a rigid schedule during the day might allow you to take a nap. People who
get enough sleep tend to eat less
, make better food choices, and feel less stressed-out.
The holidays also mean being surrounded by more friends and family. Why not take advantage of that and r
ecruit one or several of them to take a walk with you? Or go to a dance class or yoga class together?
Many personal trainers are now starting to offer semi-private or small group classes as well as 1-1 training.
Cooking together
can also be a great way to express your creativity. (Not to mention peeling and chopping vegetables is a workout!) And beyond exercising together, there are plenty of ways to spend quality time that aren't centered on food, such as going to a concert or seeing a movie.
Leave a comment
Lisa Snow, ACE, NSCA-CPT
Certified Personal Trainer

Healthy Pre-Meal Tips For Thanksgiving
by Barbara Crean, personal trainer, yoga instructor, and Pilates instructor
To maximize your fitness routine, make 7 or more hours of sleep a priority Drink lots of water to stay well hydrated,
eat real food to stay satiated.
Stay away from the fast-digesting starchy carbs such as sugar, white breads, soda and even sports drinks which spike insulin and will store fat.
Schedule a session wi
th your trainer (30'/40') of weights/cardio,Multi joint movements such as squat curl press, With uphill interval sprints , so your body metabolizes protein and starch ( turkey/sweet potatoes) to its fullest advantage.
Stay consistent, stay positive and keep your goals in mind.

HOLIDAY TIPS
1) PROTEIN POWER: It has been recently confirmed that significant differences can be found in digestive efficiency with regards to protein timing. A study conducted by the Weill Cornell Medical College, concluded that eating proteins (i.e. meats, fishes, eggs...etc.) prior (or even during) carbohydrate based meals, markedly improved enzymatic efficiency while warding off excessive weight gain.
2) OMEGA-UP: The use of omega-3 aids in the break down of unwanted (unused) fats/triglycerides/cholesterols. An incremental increase of 5,000mg daily (via supplementation) for several days may up-regulate thermogenesis and related lipid oxidation/metabolism. NOTE: Higher dosages can be used but that is digressional to the individual.
3)
GREEN TEA DRUNK:
One of the most helpful tips I have advocated to clients during the holidays is to increase green-tea consumption. WHY? To simplify this type of tea has special antioxidants called
Catechins
/ˈkætɨtʃɪn/
(family of
flavan-3-ol
), which have strong natural fat-burning capabilities. THE REASON I SAY GET GREEN TEA DRUNK is
the benefits of "Catechins" on lipid oxidation and fat-burning pathways are achieved in a dose dependent manner. Simply put an individual needs at least 400-500 EGCG (part of Catechin/tea structure) daily and one cup brewed averages 100-180mg, so drink up!!!