"Thank you so much for putting together this resource it's brilliant! ." -Kim
Please Welcome to the
Neighborhood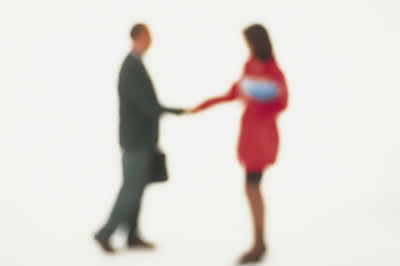 Personal Trainer & Health Coach
Personal Trainer ,Health Coach, & Group Fitness Instructor


Personal Trainer & Yoga Instructor
Pilates Instructor
Personal Trainer
Top 3 Things I Tell My Clients
BE POSITIVE - You CAN do it - many times clients are negative and disgruntled by the prospect of having another set of difficult exercises in front of them. All I here is negativity and complaining. I am always saying tell yourself you can do it because it really is all in their mind. Most often once they spin their task at hand in a positive way they complete their exercises and feel incredible once they are done.
ABS in - Body Strong - the basis of any proper and well done exercise is proper form and a strong center /core. I am constantly reminding my clients to get the most out of every exercise they do with me and proper form is where it starts.
My business title and own mantra - NO EXCUSES. Enough - I've heard it all there are no excuses to maintaining a healthy lifestyle. I really try to help every one of my clients schedule their workouts, and make healthy eating easy a part of their daily lives. If they care to pay to train they care to keep it up and there is no room for excuses.
Get more of Ilana's great tips by contacting Ilana today.
Learn Your Body Mass Index (BMI)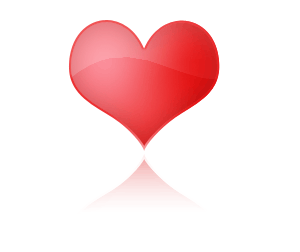 Body Mass Index (BMI) is essentially a height to weight ratio. Am I a healthy weight for my height.
Figure out your BMI now.
Underweight = < 18.5
Normal Weight = 18.5-24.9
Overweight = 25-29.9
Obese- 30 or higher
Remember, speak to your doctor before starting a fitness program and then seek out the right personal trainer for correct program design. Enjoy your workout!
Greetings!
Here is some light summer reading for you. Lisa, Roya, Phillip, and Ilana have some great fitness and nutrition tips for you.
Oh yeah, we are on Living Social RIGHT NOW! The 5 Boroughs of NYC Fitness Classes schedule page promotion. Get 6 classes for only $35. Take a look at what's available around the city. Share that with friends and colleagues. Go by yourself or in a group. Ends 7/12 at 7am.

See you in August,
Adding a Little Spice to Your Life
Phillip Tomlinson
Personal Trainer, Health Coach, & Martial Arts
"Keep your edge."

No better advice from a hall of fame running back who made a habit of
keeping an edge.

So much so that by the time the great Emmitt Smith said goodbye, he
had not only secured three Super Bowl rings but had amassed more rushing yards than any running back in history.

Now, that's hard to beat. But, nevertheless, when it comes to our
own body, there's a lot we can do to keep our edge. And, as every
great athlete knows, it's the little things that can eventually end up
helping us do just that.
Looking for that edge this summer? How about a beach-body-to-die-for?
Yes and yes again, right?
Well, here's another question that gets to the heart of the matter:
Would a jacked-up metabolism do wonders for your piece of mind? Damn
right it would. A
nd since it's the little things that can often give you that edge,
how about adding a little spice to your life? Literally.
Specifically the red-looking spice you may be overlooking. One that
is thought to inspire a metabolic increase for up to 30 minutes after
consumption...(read the rest of the article)

Workout Partner or Personal Trainer?
Lisa Snow


Personal Trainer & Group Fitness Instructor
Q: If I have a friend who loves working out, and is offering to work out with me, why do I need a trainer?
A: It's wonderful that you have one or more fit friends who can encourage and inspire you to start a consistent exercise program. However, you might still benefit from a personal trainer. Many fit people know what has worked for them, but have no experience teaching these exercises to someone who may be overweight, sedentary, or have a previous injury. One option would be to work with a trainer once a week, and have your friend work out with you on one or two additional days per week. However, an even more fun approach would be for the two of you to share the training sessions, saving money by splitting the cost. You could cheer each other on during each session, and you might be less likely to cancel on each other than you might if it was just you and the trainer. Any good personal trainer should be able to create separate, customized programs for each of you to do simultaneously, so it's not important that you and your friend won't be starting at the same fitness level.
Enjoy these benefits & more with Lisa's unlimited boot camp class. See the schedules here. Classes begin April & May!
Which Milk is Right For You?
Roya Sarraf Personal Trainer,
Health Coach, & Nutritionist
Milk...it does a body good, but which one is right for you? Before, our only options were nonfat, low fat or whole. Now, we have the option of getting almond milk, soy milk, or rice milk as well. Some are enhanced with vitamins, made lactose-free, or even flavored for those of us who do not particularly like the taste of regular milk. However, how many of you really know the difference between all these options?
Before getting into which milk is best for you, let's talk about why milk is an important part of a healthy diet. Milk is an excellent source of protein and calcium, both of which are major factors in maintaining a strong and healthy body. The average sized adult needs about 1,000mg of calcium and at least 45gm of protein a day, which can be met with about 3 to 4 glasses of milk. Some people worry about milk increasing their cholesterol, however, skim (or nonfat) milk doesn't have the potential to clog your arteries and still delivers the essential nutrients as other types of milk do. According to the National Dairy Council, milk is actually filled with nine essential nutrients that benefit our health:
Calcium:

Builds healthy bones and teeth; maintains bone mass

Protein:

Serves as a source of energy; builds/repairs muscle tissue

Potassium:

Helps maintain a healthy blood pressure

Phosphorus:

Helps strengthen bones and generate energy

Vitamin D:

Helps maintain bones

Vitamin B12:

Maintains healthy red blood cells and nerve tissue

Vitamin A:

Maintains the immune system; helps maintain normal vision and skin

Riboflavin (B2):

Converts food into energy

Niacin:

Metabolizes sugars and fatty acids
Even though milk is an essential part of a healthy diet, there are some issues people have with ...(read the full article)
Roya Sarraf is ready to help you become more efficient in the gym with an effective fitness program.

Refer Your Favorite Fitness Pro
Let new clients find them here. NeighborhoodTrainers is looking for great trainers and instructors in Manhattan, Brooklyn, Queens, Staten Island, & the Bronx.
"I'm thrilled to report to you that I am working with a great client from neighborhood trainers who contacted me within my second month on the site. So, THANK YOU. It works!" -DW