Please Welcome to the
Neighborhood
Kim Marie Jones
""We met for an initial consultation and she is going to start training with me on Friday. She will be the second client who found me on Neighborhood Trainers!"- Noelle


Don't let pain ruin your

Holidays
If you're experiencing back pain or joint pain, the very first step is going to your doctor for a diagnosis. Once you know what's really going on, you can make an informed decision about whether to work with a physical therapist, a chiropractor, an acupuncturist, a personal trainer who specializes in post-rehab, or-more likely-some combination. In addition to working with medical professionals, what can you personally do right now to feel better?
Focus on anti-inflammatory foods
Sugar, corn syrup, and deep fried foods increase inflammation, often exacerbating pain and slowing healing from injuries. However, many other foods actually reduce inflammation and can help you get even better results from the hard work you are doing in physical therapy or with a personal trainer. For example: the golden spice turmeric (found in some curries), dark green vegetables like kale, and high antioxidant nuts like almonds and walnuts.
Consider working with a massage therapist
When most people picture massage, they think about going to the spa once every year or two to relax. But did you know massage can actually help you recover from injuries more quickly? Massage helps people improve posture, increase circulation, and reclaim their flexibility. A Licensed Massage Therapist can be a great ally on your mission to become-and stay-pain-free. Just like exercise, massage is cumulative. Someone scheduling regular weekly or monthly sessions with a therapist will have more lasting results than someone who does a one-off massage.
Be open to all the things you CAN still do
While your doctor may give you a list of contraindicated exercises, there are likely plenty of movements you can still perform safely. For example, if a back injury has made sit-ups a no-no, you may still be able to strengthen your core with planks. If a shoulder injury has your doctor saying "no overhead lifting," you may still be able to strengthen your upper back and shoulders with other exercises like rows. Whether it's with a personal trainer, a yoga teacher, or by yourself, keeping moving can speed your recovery and help you regain trust in your body.
Leave a comment
Lisa Snow, ACE, NSCA-CPT
Certified Personal Trainer
Refer Your Favorite Fitness Pro
Let new clients find them here. NeighborhoodTrainers is looking for great trainers and instructors in Manhattan, Brooklyn, Queens, Staten Island, & the Bronx.
Want more?
"I thought neighborhoodtrainers was a fantastic resource - I'm so glad I stumbled across it in my googling! - and I've already shared the site with several friends."- Marie
Take advantage of this warm New York Christmas. Do something outdoors. Go for a walk, play a pick up hame, or run around with the kids. It may not be the picture perfect holiday, but do something to make it great.
This month
Joshua,
Lisa, and Otis
have some motivating information for you to start off 2016.
Average American gains 7 to 10 pounds over holidays

In New York City, as well as every other place in the U.S., the Holiday Season is generally book-ended from Thanksgiving to New Years Day. The amount of food and alcohol consumed during that period of time is always up for scrutiny and debate. A report from the Texas Medical Association stated that the average.
Americans gains 8 pounds during the period from Thanksgiving to New Year's Day."
8 More Ways to Reverse 8 Pounds
Schedule your workouts in advance.
Treat them as if they were any other appointment.
Limit your food intake.
Once you fill up your plate, move as far away from the table as possible.


Take a walk! Its beautiful outside during the holidays! Go down the street or around the block. A 165 lb. woman walking for 30 minutes will burn approximately 187 calories.


One gram of alcohol contains seven calories. Just because you are off the next day doesnt mean you have to get sauced.


If you are hosting, offer some healthy alternatives. People still do eat salad.


At the party try using your mouth for socializing rather than just eating, youll cut down on your food intake.


Exercise At Home. A Mind Over Matter staple: Its convenient, comfortable, and efficient.



The Box Squat

The squat that actually help your knees
As a trainer and strength coach, common issues I encounter are injuries, in particular anterior knee pain. It hurts right below the knee cap, or it kills me to go down the stairs are comments I hear everyday in the gym. Although there are various factors for knee pain, musculoskeletal is the prime culprit.
Why you ask??? Simple. Its the way you move, especially sitting up and down your chair (squat). Here is your remedy: The box squat!!!
Before you start to squat your knees into shape, please consult with a medical professional before you engage in any physical activities. Its just to make sure you can handle the complete awesomeness you will experience with exercise.

So how does this wonderful exercise work? Well, box squats decrease anterior shear force produced by the femur during simultaneously knee and hip flexion. In other words, it reduces your thigh bone putting unnecessary pressure in the front of your knees when get up and down in your chair.
The athrokinematics of the box squats allows for a more appropriate anterior slide and posterior rolling of the femur on the tibia. In essence, the shin needs to stay perpendicular to the ground throughout the squat to reduce knee pressure.


How to perform


Stand 2-3 inches in front of a chair.
Stabilize your hips by screwing your feet into ground.

While maintaining a neutral spine, sit down towards the back of the chair without letting your knees to kiss (touch) each other.

Maintaining the same neutral spine and knee position, push your heels into the ground to ascend back to the standing position. Make sure you squeeze your glutes hard!!!
Congratulations!!! You have just performed a box squat. Dont worry. You can e-mail me all your Thank you and Where have this exercise been all my life? comments. I wont mind one bit(. So, now you can help your knee pain by squatting. How ironic??!

Exploring NYC's Personal Training Gyms:
We'll be back next month with a new gym.
In the meantime, enjoy our past visits.
By Glenn Dickstein
By Chris Granville
"Thanks to your website, I'm starting to get back into a healthier live style. Sincerely, Joe"
Learn Your Body Mass Index (BMI)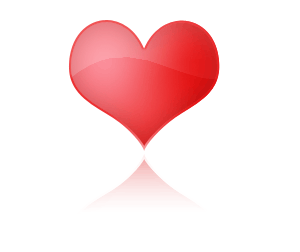 Body Mass Index (BMI) is essentially a height to weight ratio. Am I a healthy weight for my height.
Figure out your BMI now.
Underweight = < 18.5
Normal Weight = 18.5-24.9
Overweight = 25-29.9
Obese- 30 or higher
Remember, speak to your doctor before starting a fitness program and then seek out the right personal trainer for correct program design. Enjoy your workout!