Greetings!

I haven't focused on any sound for some time. So, set your speakers, or get out your ear buds. Turn up the volume and enjoy a little sound advice.

Sound rules when it comes to storytelling


How important is sound? Very. Consider that the Academy Awards gives two Oscars for sound: one for Sound Editing and one for Sound Mixing. And of course there are other Oscars for sound related items like musical score, best song, and it all impacts best picture. The movie, Inception, won both sound categories. I guess I need to go see it, now.

I have been using microphones and a recorder, along with a camera, for several years to produce audio slide shows, interviews, conversations, and I have produced pieces for StoryCorp's National Day of Listening for the past three years. More sound stories are planned for 2011.

One of my favorite pieces is one I produced several years ago. It is far from perfect, but still a pretty good sound story. My brother and his wife decided to visit, and I took the time to produce their unique experience. After all, not everyone enjoys "Camping out at the Airport." This was an early production for me, but can you hear the layers of sound? It is produced with Adobe Audition 3 software mixing three tracks. With a little effort, you can produce content like this with minimal equipment.

Camping out at the airport

As you know, I shoot a little video from time to time, but I much prefer producing an audio slide show. Why? Because I work to produce an audio file that will stand on its own without images. Then, when you add the photography, it just gets better. I produce audio slide shows using SoundSlides which creates a flash file, and Adobe Premiere Elements for video. Either way, it has to be converted to video for uploading to You Tube.

Currently, I have two You Tube Channels. Sojourn Chronicles for travel, and D. Brent Miller for photographic productions. Take a look and LISTEN.

Of course, many of these productions are editorial in nature, but the same skills can be used for producing materials for customers. Take a look at some of the work produced for Otterbein Homes--recording oral histories, a project called Otterbein Stories. I also produced their "Day in the Life at Otterbein."

If you want to know more about sound productions--to learn more or for use in your business--give me a call.

End or beginning for Sojourn Chronicles?

The decommissioning of the Sojourn Chronicles web site is complete, and all URL requests are now redirected to DBrentMiller.com.
Sojourn Chronicles was an experiment in travel writing and publishing and after five years, the web site never became all that was expected. Perhaps someday, an exclusive web site will resurface again.
The web site, Sojourn Chronicles, can not accommodate all that I do, and publishing two web sites is more work than desired. Therefore, as publisher of Sojourn Chronicles, I decided that it should go, and all efforts poured into DBrentMiller.com. The content of Sojourn Chronicles has been archived, and you will probably see some of it published in a different format.
The name, Sojourn Chronicles, will still be around, as I will be using it for travel related content. It will just be on DBrentMiller.com.
Thank you for your faithful following. The adventure continues.
Thanks for reading. See you on the highway.
D. Brent Miller
Writer, Photographer
& Producer
Ph: 513-494-0105
Past Featured Photos
Economy Fine Art Prints are printed on 8.5 X 11 archival paper and ink, signed by DBrent.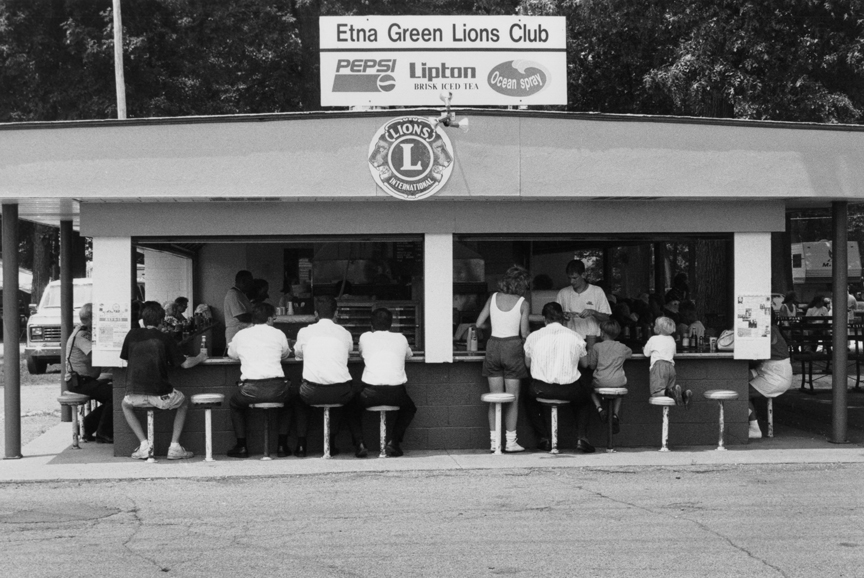 Lunch Counter
$24.99 + Priority Mail
Shipping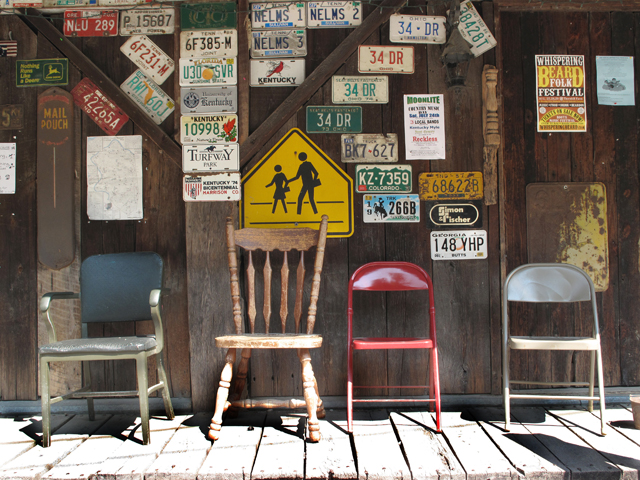 General Store Porch
$24.99 + Priority Mail Shipping.
Social Media


Watch Brent's
travel videos.
Forward to a Friend

Do you have a friend or family member that might be interested in receiving the Studio News?
Thanks!