Fostering Success Michigan Newsletter Volume 42 December 2015
Make the Most of
Your Winter Break!!
The holiday season can be a difficult time for youth with experience in foster care for a variety of reasons.
Fostering Success Michigan has searched far and wide for resources and ideas in each of the seven life domains to help students cope with the winter break.
Check out FSM's toolkit for Ways to Spend Your Winter Break! This toolkit includes information and tips for getting through the holidays, keeping in contact with friends and family, staying healthy, and many other resources for those challenges that youth may face during the month ahead.
How do you make the most of your winter break?
BREAKING NEWS for the
"Every Student Succeeds Act"
On Thursday President Obama signed the Every Student Succeeds Act (ESSA), the first major overhaul of federal education law in more than a decade. ESSA, which replaces "No Child Left Behind", contains landmark provisions aimed at improving the educational outcomes of students in foster care.


The newly enacted ESSA will reduce disruptions in education for youth in foster care, and provide them with greater school stability, continuity, and success by:
The new law also requires points of contact in schools and state education agencies, collaborative plans for transporting students in foster care to their "school of origin", and tracking and making public achievement and graduation data for these students as a distinct subgroup.


"Students in foster care are frequently forced to change schools, often within the same school year, disrupting their education. ESSA's new provisions will mean greater school stability and ultimately academic success," says FosterEd Director Michelle Francois Traiman. "According to the research, just one fewer school change doubles the chance that students in foster care will graduate high school."
Stay Tuned for a New Year of Webinars!
Come one, come all, and come as you are!
FSM Toolkit Webinar Series and Center for Fostering Success "Best Practice, Best Fit" Webinar Series will return in February 2015 ready to provide helpful information for students, professionals, and everyone in between!


Join us from the comfort of your computer screen as we tackle need-to-know information in the education to career pipeline for students with experience in foster care.
_______________________________________________________________
Missed Out on Our Latest Webinars? Check Them Out Here!
Get started by checking out FSM's
College Application Toolkit
, which provides you with a road map and timeline of things that you can do to make it easier to go through the college admissions process!
The Free Application for Federal Student Aid (FAFSA) Application is due in Michigan by March 1st, 2016. Get tips for filling out the FAFSA here . You may also want to check out FSM's Financial Aid Toolkit, which has FAFSA information and much more!
If you are a young person transitioning out of foster care this year, check out FSM's Transition Checklist for a list of documents you will need as you transition.
Supportive adults and professionals: Please check out any (or all) of the resources above. You can also take a look at FSM's Financial Aid Toolkit for Professionals!
You can do it!! FSM will be here to help with more resources and support for youth and the professionals that work with them!
Affordable Care Act Resource Toolkit
As cold and flu season ramps up, it's important to know about resources that can help you stay healthy! Of the approximately 26,000 youth who transition out of foster care each year across the country, most of them are eligible for the Medicaid Expansion through the Affordable Care Act. This toolkit provides information and resources regarding nearly anything you would need to know about the Affordable Care Act!
To learn more about the Affordable Care Act Resource Toolkit, please click here
!
You can also check out FSM's Guide: Getting to Know...The Affordable Care Act for Students from Foster Care
here
!
Fostering Futures Scholarship Update
The maximum award amount for Winter 2016 is

$1500

for Tuition/Fees and Books/Supplies.
Funds are not available to support Room/Board during Winter 2016.

No Fostering Futures Scholarship awards will be processed for Summer 2016.

Financial Aid Offices will be notified of eligible students 1/20/2016. FFS Winter 2016 payments will begin processing 2/24/2016.
If you have questions, please contact Jennifer Maurer, Fostering Futures Scholarship Coordinator, here!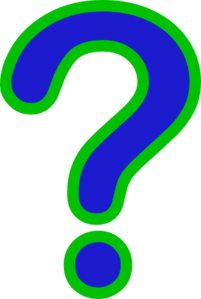 Partner Spotlight:
It Could Be You!
The Michigan Department of Health and Human Services has released an Invitation to Bid (ITB) for Michigan community colleges to have an Independent Living Skills Coach on campus to work with students that have experience in foster care. Awards will be made only to qualifying community colleges who turn in a bid.
The ITB (reference YIT 16-99001) is now posted on the State of Michigan Bidding system, Buy4Michigan. Although the ITB can be viewed without registration, interested community colleges will need to register as a vendor on Buy4Michigan and respond to the posting as instructed.
Assistance in registering on
Buy4Michigan
and/or responding to a bid opportunity can be obtained by contact the States OFM Help Desk Call Center at (888) 734-9749.
Please pass this opportunity along to community college staff who are interested in providing services to students who have experienced foster care!
Did You Miss It? Not to Worry!
FSM Webinar Special Event:
The Power of Sharing Your Story by Brittany Bartkowiak, MSW is now available here!
The Power of Sharing Your Story provides the education, empowerment, and resources students need to feel prepared to share their experiences in a public way. The webinar covers how to establish boundaries, how to tackle intrusive questions, and tips for both students and professionals who want to incorporate personal experiences in their work.

For more information or to check out the webinar, please click
here
!
Often, FSM will target specific regions of Michigan for
relevant events, publications, or other information.
Although it is hard to believe, the end of the Fall semester and another great year lie just ahead of us! And what a year it has been! 2015 in review shows the impact of the work being done around the state with two new campus-based support programs (
Washtenaw Community College REACH
and
Lansing Community College Fostering Stars
), new
designated campus champions
and
financial aid champions
, new resources, partnerships,
fantastic webinars
, and SO MUCH MORE! Although my desk is covered with bits of paper, my inbox is full of emails, and my calendar is crammed to the max, each of these items is another reminder of all the fantastic work that has been done this year and all of the opportunities for growth in the coming new year!
In the year ahead, although I tend to refrain from making New Year's resolutions, I will continue to make a concentrated effort to be passionately partnered with anybody who is working to improve outcomes for youth with experience in foster care in the year ahead and beyond! What is your New Year's resolution? Or better yet, how will you
#MakeYourMarkFSM
in 2016? Don't keep it secret! Send us an email at
fostering-info@wmich.edu
and tell us!
From the FSM Team and I, we would like to sincerely thank all of you who continue to engage in this work and make an impact each day, even when it may not feel like it. As Margaret Mead once said,
"a small group of thoughtful people could change the world. Indeed, it's the only thing that ever has."
Best wishes for a restful holiday season! We'll see you all in 2016!
Maddy Day, MSW
Director of Outreach and Training

Center for Fostering Success

Western Michigan University

maddy.day@wmich.edu