Fostering Success Michigan Newsletter Volume 44 February 2016
The Free Application for Federal Student Aid (FAFSA) Application is due in Michigan by March 1st, 2016. There are MANY resources available to help students and supportive adults in filling out the FAFSA!
Get
tips for filling out the
FAFSA here
and see
answers to frequently asked questions about the FAFSA here
! You may also want to check out FSM's
Financial Aid Toolkit
, which has FAFSA information and much more!
Supportive adults and professionals: Please check out any (or all) of the resources above. You can also take a look at FSM's Financial Aid Toolkit for Professionals!
You can do it!! FSM will be here to help with more resources and support for youth and the professionals that work with them!
Tune in to Our Webinar This Month!
This month we are kicking off the 2016 FSM Toolkit Webinar Series and 2016 Center for Fostering Success "Best Practice, Best Fit" Webinar Series.


Join us from the comfort of your computer screen as we tackle need-to-know information in the education to career pipeline for students with experience in foster care.
Our webinars are a great way to gain professional development and the content is applicable students, professionals, and everyone in between!



Come one, come all, and come as you are!
FSM Toolkit Webinar:
Essentials of Care: Supportive Adult Toolkit
with Dr. John DeGarmo
Thursday, February 18th from 4:30-5:30PM
CFS "Best Practice, Best Fit" Webinar:
Promoting Access to College for Older Youth in Foster Care: Receipt of Education Independent Living Services and the Role of Social Support on College Entry by Nathanael Okpych, MSW, MA

Wednesday, March 16th from 2:00-3:00pm
_______________________________________________________________
Missed Out on Our Latest Webinars? Check Them Out Here!
Applications for scholarship
and
mentoring program at ISF (International Student Foundation) are now
available for the 2016-2017 school year and are due by March 31st, 2016!
ISF has a wonderful track record of working
with
students, supporting them both financially as well as emotionally. ISF
pairs
each student with a personal adult mentor that they can meet with
regularly
over the phone. This personal interaction and support has yielded
some
wonderful relationships and has helped students develop their
leadership
and life coping skills.
Resource Spotlight:
MI College Goal Sunday
If you are a student or a parent, you need information on how to obtain financial aid for college.
At
MI College Goal
you can:
Get free on-site professional assistance filling out the Free Application for Federal Student Aid (FAFSA) form.

Talk to financial aid professionals about financial aid resources and how to apply.

Get information regarding statewide student services, admission requirements, and more!
Click the link here for more information and to find a MI College Goal event near you!
Fostering Futures Scholarship Update
The maximum award amount for Winter 2016 is

$1500

for Tuition/Fees and Books/Supplies.
Funds are not available to support Room/Board during Winter 2016.

No Fostering Futures Scholarship awards will be processed for Summer 2016.

Financial Aid Offices will be notified of eligible students 1/20/2016. FFS Winter 2016 payments will begin processing 2/24/2016.
If you have questions, please contact Jennifer Maurer, Fostering Futures Scholarship Coordinator, here!
Partner Spotlight:
National Foster
Parent Association
The National Foster Parent Association is a non-profit, volunteer organization established in 1972 as a result of the concerns of several independent groups that felt the country needed a national organization to meet the needs of foster families in the United States.
NFPA is currently accepting applications for the 2016 NFPA Youth Scholarship until March 10, 2016. This scholarship is open to foster, adopted or birth children of NFPA members who are graduating from high school in 2016.
For more information about the National Foster Parent Association or the NFPA Youth Scholarship, please click here!
The Well-Being Journey for Young Adults
Investing to Improve the Well-Being of Vulnerable Youth and Young Adults: Recommendations for Policy and Practice
As a companion to the well-being report, the YTFG has
also released a new video,
developed by the Foster Care Work Group (FCWG). In the video, four extraordinary young people share what well-being means to them and reinforce the importance of all of the well-being domains.
Fostering Success Coach Training 2016 Dates Now Open for Registration!
Training Dates for Level I Coaching:
March 30-Apr 1, 2016: Kalamazoo, MI

August 17-19, 2016: Kalamazoo, MI

November 16-18, 2016: Kalamazoo, MI
Coming Soon:
Level I: May 2016: Location TBD
Level II: Summer 2016, Winter 2016
Click here for more information about Fostering Success Coach Training and registration details.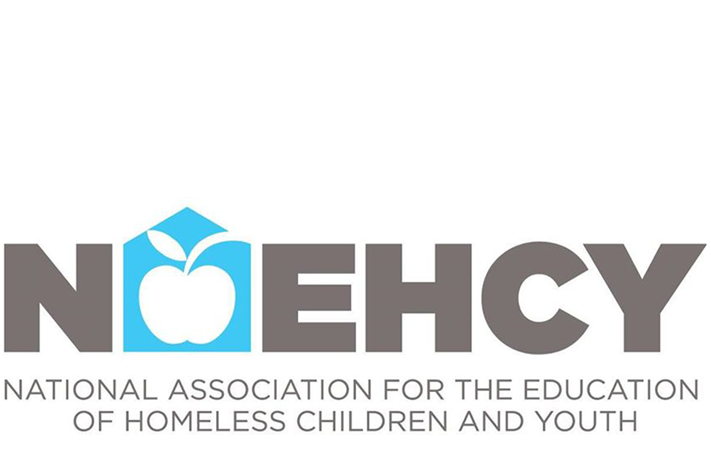 NAEHCY's Higher Education Helpline Is Now Expanded to Texting!
Starting this year, the National Association for the Education of Homeless Children and Youth (
NAEHCY
) is partnering with
Get Schooled
, a national nonprofit that uses media and technology to promote high school graduation and college access rates. Students will be able to text NAEHCY to get assistance with questions about college applications, scholarships, financial aid and the FAFSA!
This resource is specifically geared towards students and young adults to provide them short answers to college access questions via text.
Students can text "NAEHCY" to 335577 to have their questions answered.

2-1-1 Free Tax Preparation
Whether or not you owe any income tax, if you are a Michigan taxpayer you may qualify to get
FREE help
in completing your income taxes by an IRS trained volunteer income tax assistance (VITA) or tax counseling for the elderly (TCE) preparer.
To get more information or to find a VITA site near you,
click here
!
Preparing for Graduate School: Tools for Success Webinar
In today's changing economy, a graduate education is often necessary to fully realize career goals. This webinar will present a
new online educational tool
specifically designed to help students with a background in foster care with the process of selecting and applying to an advanced degree program. The developer of the site, Dr. Sylvia Sensiper, Director of the UC Davis Guardian Professions Program will present the webinar with Michelle Dean, a current Masters degree student in the Community Development Department at UC Davis.
Register for the webinar here!
Date: Wednesday, February 24th
Time: 10:00 am-11:00am PST (1:00pm-2:00pm EST)
As a
FosterClub All-Star Intern
, you will receive leadership training, help improve outcomes for foster youth transitioning out of care, educate peers and industry professionals, and change public perceptions about foster youth. To find out more or to apply now,
click here
!
Often, FSM will target specific regions of Michigan for
relevant events, publications, or other information.
COMING SOON!
Keep your eye out for blog posts from FSM's 2016 Student Bloggers! The first blog will debut February 19th, speaking to the lived experience of a student navigating the financial aid process!
Seven Second Sociables!

With just a couple of clicks, you can share valuable resources with your social network!
@FSMichigan
launches Essentials of Care: Supportive Adult Toolkit Webinar, Thursday 2/18!
Register Here!
[Click here to
Tweet
or post to
Facebook
]
@FSMichigan
: Fostering Success Coach Training dates now open for registration!
Click here
!
[Click here to
Tweet
or post to
Facebook
]
Already a month into the new year and it feels like projects, planning, and meetings galore! As we get into the swing of 2016 and my calendar starts filling up, I look forward to opportunities to connect with other hard-working professionals, supportive adults, and the expert students who inform our work!
For many of the students we partner with this is an incredibly important time of year. For both currently enrolled or prospective college students, February is the month of
FAFSA
and exploration of other
financial aid resources
offered. For those students with experience in foster care, there are many financial aid resources available to help cover the cost of attending a post-secondary institution. However, despite the availability of many resources, oftentimes students may not be aware or fully understand them. We also know that inability to pay tuition and fees is one of the most commonly cited reasons for students with experience in foster care dropping out of college (Courtney et al., 2011).
The FSM Team asks that you consider taking time to share financial aid resources with a student (or colleague) you may know. It can be as simple as sharing our
Financial Aid Toolkit
on social media, sending an email to
colleagues
who work directly with youth, or reaching out to a student you may know personally or professionally! Point a student in the direction of a
Financial Aid Champion
near them or free FAFSA assistance like
MI College Goal
! Your sharing of resources and assistance may make a big difference for a student in being financially prepared for their next year of college. Pledge to take that step! And if you do,
tell us about it
! As W.B. Yeats once said, "education is not filling a bucket, but lighting a fire". Be the light!!
Director of Outreach and Training
Center for Fostering Success
Western Michigan University