Individual Stocks Rule the Day - Individual Stocks all the Way
There's much to be said for owning individual stocks. Especially for those of us nearing retirement. Why? Several reasons. They offer visibility, stability, good yields, and the clear ability to be socially responsible. Let's take a look at their pros in some more depth, and especially as compared to Exchange Traded Funds (ETFs).
1. Knowing and understanding what you own
When markets are up and your investments are increasing in value, no one ever questions what they own. But let those markets turn negative and too many individual investors panic and sell, thinking they're running for safety. When you know and understand what you own, which is easy to do with individually owned stocks, you are less likely to sell and may even decide to buy! Every company has its ups and downs but with companies that are financially sound, have strong brands and good management, the downturns are indeed opportunities to buy more stock on sale.
As a comparison let's look at Exchange Traded Funds (ETFs). As a basket of stocks, ETFs are, by their nature, more complex and less easy to know and manage. Their very mixture ensures they may encompass more volatile stocks that can be hard to manage. And unlike individual stocks, when markets turn south ETFs are forced to sell in order to re-balance.
In short, it may be fine owning ETFs when you're 25 and just looking to sock away money, but not when you're 65, or even 55 and looking for more stability and consistent income stream.


2. Customization
Customization describes compiling a portfolio that meets an individual's needs and values. When meeting with prospective clients two concerns or desires come up again and again. People want to know how much income their investments will generate. and if they are socially responsible. Both are easy enough to answer and fulfill with individually owned stocks, but not so much with ETFs.
First of all, when you buy an ETF, you are held to the yield the fund provides, even if it trends lower. If you need more of a yield you are out of luck.
Secondly, while there are socially responsible ETFs, their fundamentals, and especially financial stability, are not screened. You may not know the quality of what you are getting i.e. while the stocks within the bundle may all be socially responsible, they may not be financially sound. You have to take the good with the bad.
3. Herd Mentality
When the market goes down, it is often a buying opportunity for good companies. But owning an ETF does not allow you to take advantage of a down market. This is because the ETF is forced to buy and sell as investors add and withdraw money. This can lead to unwanted tax implications. Owning individual stocks, on the other hand, means as an investor you can delay any tax related costs based on your individual needs.
Dividend Investing Still a Win in a Rising Rate Setting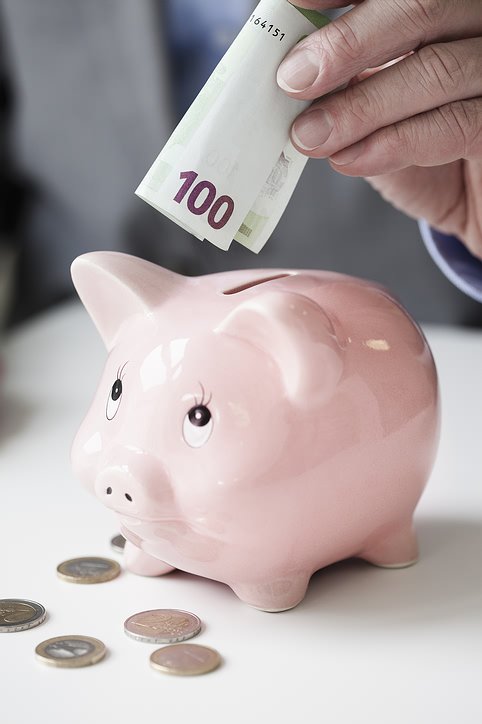 2016 was not always easy street for the financial markets and many would have expected the market to be unchanged, if not down. Financial markets had to cope with
©Copyright 2017, CAIM LLC


Disclaimer: NO CONTENT PUBLISHED AS PART OF THE CAIM LLC NEWSLETTER CONSTITUTES A RECOMMENDATION THAT ANY PARTICULAR INVESTMENT, SECURITY, PORTFOLIO OF SECURITIES, TRANSACTION OR INVESTMENT STRATEGY IS SUITABLE FOR ANY SPECIFIC PERSON. TO THE EXTENT ANY OF THE CONTENT PUBLISHED AS PART OF THE BLOG MAY BE DEEMED TO BE INVESTMENT ADVICE, SUCH INFORMATION IS IMPERSONAL AND MAY NOT NECESSARILY MEET THE OBJECTIVES OR NEEDS OF ANY SPECIFIC INDIVIDUAL OR ACCOUNT, OR BE SUITABLE ADVICE FOR ANY PARTICULAR READER. EACH READER AGREES AND ACKNOWLEDGES THAT ANY SPECIFIC ADVICE OR INVESTMENT DISCUSSED IN THE BLOG MUST BE INDEPENDENTLY EVALUATED BY THE READER AND HIS OR HER ADVISER IN VIEW OF THE READER'S INVESTMENT NEEDS AND OBJECTIVES.