Dividend Champs May 2017


The stock market continues to do well during May. Whether or not it can hold on to those gains is still a debate given the current market valuations, and the lack of clarity on health care and tax reform. But as a forward looking indicator, the market predicts stronger growth ahead.
The market price to earnings is approximately 12% above the 20-year average but still 37% below the 20 year high, meaning that while valuation is high, it is not at an extreme level.
The Dow will most likely trade in a wide trading range between 18, 0000 to 21,000 until we have more concrete time frames.

Despite the overall positive outlook, day-to-day market gyrations can often be unnerving for investors. The key to getting through these rough patches is holding to an investment discipline of buying companies that reward their shareholders with cash. As the saying goes: "A bull market climbs a wall of worry". How nice to have cash in your pocket to get you through said worrying.
CAIM portfolios continue to show strong dividend growth. As of early May, 55% of our stocks have already reported an increase in their annual dividend, with the average increase so far being 8%. Of the 18 companies that have reported increases, 5 of them have announced double-digit increases.
In this month's newsletter we highlight just three of the names in our portfolio with significant increases in their dividend in 2017.


Boeing (BA, $183.18, 3.10% dividend yield). Boeing generates a healthy amount of cash and the outlook is for that cash to continue to grow. The defense cycle in the United States is turning and air travel continues to be strong. The company currently has a backlog of 5,700 commercial airplanes to manufacture. Current free cash flow is $12.27 per share, which has enabled the company to increase their dividend 30%!


Valero (VLO, $66.29, 4.22%) . Valero is a well-managed gasoline refiner in the United States. You may be familiar with their gas stations. The company has a very low debt level of 28% and free cash flow of $7.63. Their dividend has increased 17% this year.


Amgen (AMGN, $160.51, 2.90% dividend yield) . Amgen's drug pipeline is expected to grow with the introduction of new drugs for osteoporosis, migraines and high cholesterol. They are also doing lots of work on improving costs. This company is another strong cash generator, approximately $12.75 in free cash flow per share which produced a dividend increase of 15%.
Individual Stocks Rule the Day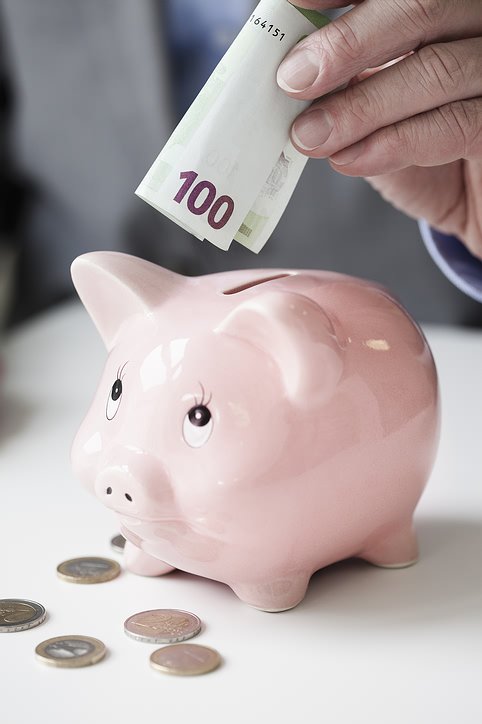 There's much to be said for owning individual stocks. Especially for those of us nearing retirement. Why? Several reasons. They offer
...Read more
©Copyright 2017, CAIM LLC


Disclaimer: NO CONTENT PUBLISHED AS PART OF THE CAIM LLC NEWSLETTER CONSTITUTES A RECOMMENDATION THAT ANY PARTICULAR INVESTMENT, SECURITY, PORTFOLIO OF SECURITIES, TRANSACTION OR INVESTMENT STRATEGY IS SUITABLE FOR ANY SPECIFIC PERSON. TO THE EXTENT ANY OF THE CONTENT PUBLISHED AS PART OF THE BLOG MAY BE DEEMED TO BE INVESTMENT ADVICE, SUCH INFORMATION IS IMPERSONAL AND MAY NOT NECESSARILY MEET THE OBJECTIVES OR NEEDS OF ANY SPECIFIC INDIVIDUAL OR ACCOUNT, OR BE SUITABLE ADVICE FOR ANY PARTICULAR READER. EACH READER AGREES AND ACKNOWLEDGES THAT ANY SPECIFIC ADVICE OR INVESTMENT DISCUSSED IN THE BLOG MUST BE INDEPENDENTLY EVALUATED BY THE READER AND HIS OR HER ADVISER IN VIEW OF THE READER'S INVESTMENT NEEDS AND OBJECTIVES.