1st Quarter 2018 Market Update
The first quarter started off strong and even looked like a repeat of 2017 in terms of growth stocks. In particular FAANG companies;
Facebook (FB), Amazon (AMZN), Apple (AAPL), Netflix (NFLX), and Alphabet (GOOG), the five technology giants,
took the lead.


Positive anticipation of stronger corporate profits in 2018 was indeed something to cheer about but all too soon, in February, excitement dimmed as investors began to fear the effects of higher interest rates and wage inflation. Generally speaking, higher interest rates tend to be a negative during periods of peak profits, with expected downturns in the following year.


To add to the anxiety, turbulence has now begun to surface in some of the aforementioned FAANG stocks. President Trump has been vocal about Amazon not paying its' fair share of taxes. Facebook is in the spotlight for its' lack of, or nonexistent, oversight of customers' privacy. In our year-end update, we talked about the high valuations at which these stocks were trading, so it is not surprising that they now face strong corrections.


It is important to note, however, that many of these stocks make up large holdings in ETFs and other passive investment vehicles. Therefore we could see large swings in the DOW and S&P 500, as the market corrects.


Negotiating trade agreements is a priority for Trump. However, it looks like we will also have to deal with the consequences of the actual negotiating tactics i.e. more market volatility. The renegotiating process creates uncertainty and markets hate uncertainty. The President has stated, however, that we have good relations with China, we continue to want a good relationship, and we are not in a trade war.


Amidst the volatility and uncertainty let us not forget that we are looking forward to stronger growth in corporate profits for 2018. Over the past 3 months, earnings estimates for calendar year 2018 have increased over 7%. The expected year over year gain in profits should amount to 18.81%, according to FactSet data. Also, earnings for 2019 and 2020 are expected to increase by 10% each year. Over these next few weeks, companies will begin to announce their earnings for the first quarter 2018. We are expecting to hear good reports, although the bulk of the benefit from tax reform may not be realized until the 3rd quarter 2018.
All the volatility has in fact brought the valuation of the market to an attractive level. Based on FactSet estimates, the market is now trading at price to earnings ratios of 16.62x for 2018 and 15.04x for 2019.


Dividends
As we consistently remind our clients our goal is to own companies that are consistently able to give back to shareholders, even in times of volatility. Year to date, 36% of our portfolio holdings have already increased their dividend. The average increase is 12.26% year to date.
Financial Missteps by Millennials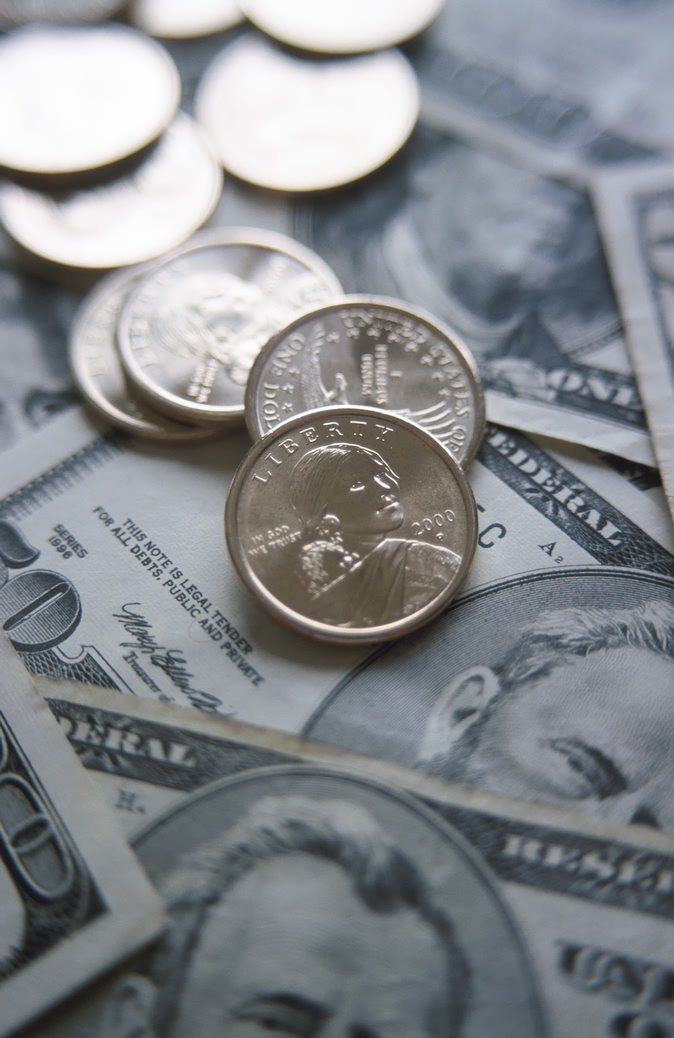 Millennials, the generation born between 1983 and 2000, make a number of critical money mistakes but may not realize it, according to an online Reader's Digest article by
...
Read more
The Technology Frontier: Bitcoin & Blockchain Revealed
©Copyright 2018, CAIM LLC


Disclaimer: NO CONTENT PUBLISHED AS PART OF THE CAIM LLC NEWSLETTER CONSTITUTES A RECOMMENDATION THAT ANY PARTICULAR INVESTMENT, SECURITY, PORTFOLIO OF SECURITIES, TRANSACTION OR INVESTMENT STRATEGY IS SUITABLE FOR ANY SPECIFIC PERSON. TO THE EXTENT ANY OF THE CONTENT PUBLISHED AS PART OF THE BLOG MAY BE DEEMED TO BE INVESTMENT ADVICE, SUCH INFORMATION IS IMPERSONAL AND MAY NOT NECESSARILY MEET THE OBJECTIVES OR NEEDS OF ANY SPECIFIC INDIVIDUAL OR ACCOUNT, OR BE SUITABLE ADVICE FOR ANY PARTICULAR READER. EACH READER AGREES AND ACKNOWLEDGES THAT ANY SPECIFIC ADVICE OR INVESTMENT DISCUSSED IN THE BLOG MUST BE INDEPENDENTLY EVALUATED BY THE READER AND HIS OR HER ADVISER IN VIEW OF THE READER'S INVESTMENT NEEDS AND OBJECTIVES.