ESG Investing - On The World Stage

From the Top
When Larry Fink speaks, people listen. As CEO and co-founder of the world's largest money management firm, overseeing more than $6 trillion in assets, Fink has an out sized influence on corporate America.
So when Fink wrote, in his annual 2020 letter to CEO's, that going forward every investment made by his powerhouse, BlackRock, would be ESG (Environmental, Societal, Governance) oriented, and that companies needed to contribute to society in order to receive his firm's support, it caused a small firestorm. www.nytimes.com
Way Back When
Twelve years ago, in 2008, CAIM published an article entitled: Investments with Heart. In it we
talked about the then lesser-known idea of SRI (Socially Responsible Investing.) SRI was all about investors aligning their money with their values. So if your heart was with the green, the renewable and the environmentally sound you could invest in companies that met those ethical standards, while excluding sectors such as weapons, tobacco and alcohol, for example.
New Player in Town
Fast forward to today and niche, values driven SRI has been joined by the more ubiquitous, returns driven ESG.
ESG investing arose in part as a response to governance scandals in the early
2000's -
think Tyco, WorldCom. and Enron - as well as the global economic meltdown that began in 2008. Pigging backing on the SRI idea, ESG's emphasis on taking a company's environmental, social and governance performances into account arose from evidence that companies with strong ESG performances will do better with lower risk now and in the future. So, for example, ESG divesting from oil may not solely be due to altruistic reasons but because fossil fuels themselves may be a bad investment. dunlaplawplc.com
To give you a better idea of the scale of the change;
in 2007,
according to the Social Investment Forum, assets under management using at least one of three core SRI strategies - investment screening, shareholder advocacy and "community investing" in areas underserved by traditional financial institutions - totaled $2.71 trillion.
In 2020 the global market of environmental, social, and governance (ESG) investments is estimated to be $30.7 trillion - and growing. www.barrons.com
Current ESG Investment Trends?
In January 2020 the Morgan Stanley Country Index (MSCI) published a report looking at some of the current trends within ESG investing. www.msci.com
Climate change innovators - spotting the sleeping giants. While small start-ups may seem the logical choice here, data reveals that it is actually the big established players who will contribute the necessary climate solutions. Chevron is an excellent example. While they get negative press for being a fossil fuel company, Chevron is investing significantly in a broader energy portfolio; from seeding funds for breakthrough technologies to renewable fuels.
New terms for capital - ready or not, here comes ESG. SRI values driven investing as an aside, or to prettify annual reports, is giving way to real ESG bottom lines. (Fink's statement is both an example of this and a further push in that direction.) We believe that ESG will eventually be a part of all investment analysis.
Re-valuing real estate - investing in the eye of the hurricane. It's no longer just a matter of what damage climate change can wreak, but how to handle the accelerating building regulations. Zero carbon standards are the future for most building worldwide. Part of that future will include the use of batteries "to keep the lights on", according to Honeywell, one of our portfolio holdings, in their article The Future of 9 Industries. How it works: Utility providers will rely more and more on batteries to store power in addition to coal-powered, nuclear and renewable energies such as solar and wind. Batteries will charge in off-peak times and provide energy when demand on the grid peaks. What it means: Battery storage offers alternatives to traditional non-renewable energy such as coal-power power plants. It will allow utilities to provide cheaper energy during high-demand periods like hot summers and cold winters. Demand for battery storage is expected to grow to the equivalent of about half of all renewable energy generated today by 2040, according to global nonprofit World Bank Group.
The new human capital paradox - juggling layoffs and shortages.

With everything becoming digital and automated, layoffs are inevitable and both workers AND HR management need to learn new skills. Ironically, as more jobs become automated, it is the very human, and as yet irreplaceable, skills of empathy, social intelligence that will be ever more in demand.

Keeping score on stakeholder capitalism - looking for accountability in all the new places.

Traditionally it's shareholders who hold a firm to account. Increasingly, however, it's stakeholders (owners, shareholders, employees, bondholders, customers, suppliers and vendors) joining forces with shareholders to sophisticatedly size up whether a company is really walking the walk when it comes to their stakeholder commitments.
CAIM's View
Today ESG considerations are part of every investment that we make at CAIM. In our experience companies who address ESG risk and are proactive about being good corporate stewards, offer several important benefits to shareholders.
Reduce Headline Risk.

When companies are proactive about addressing their risks, they can avoid or mitigate major issues that can cause volatility in the price of the stock.

Increase Profits.

When companies find ways to consume energy more fuel efficiently, costs go down and profits go up.

Shareholders Feel Good About What They Own. Shareholders want to know that the companies they own are trying to make the world a better place. Whether it is donating proceeds from a product to improve clean water around the world (Proctor and Gamble), or finding ways to lower the costs of healthcare (CVS), clients want to hear how their investments are making a difference.
What a Year! And Why There is More to Come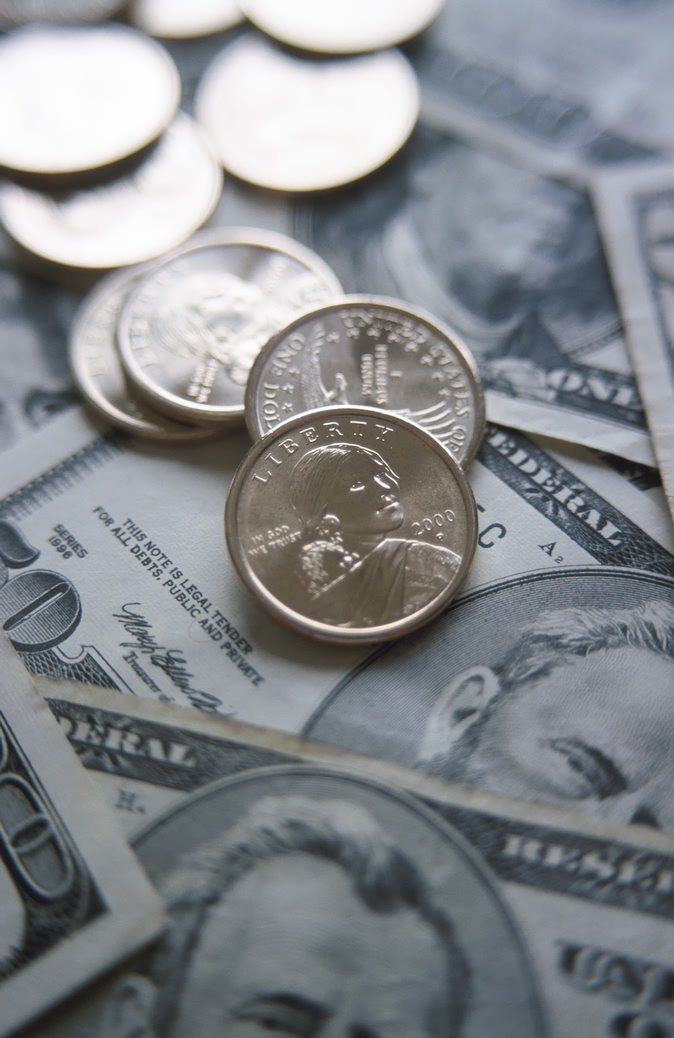 Welcome to a new decade!
We had a lot to celebrate this past New Year's Eve. The stock market for the year was up slightly

...
Read more
Holiday Stocks for Giving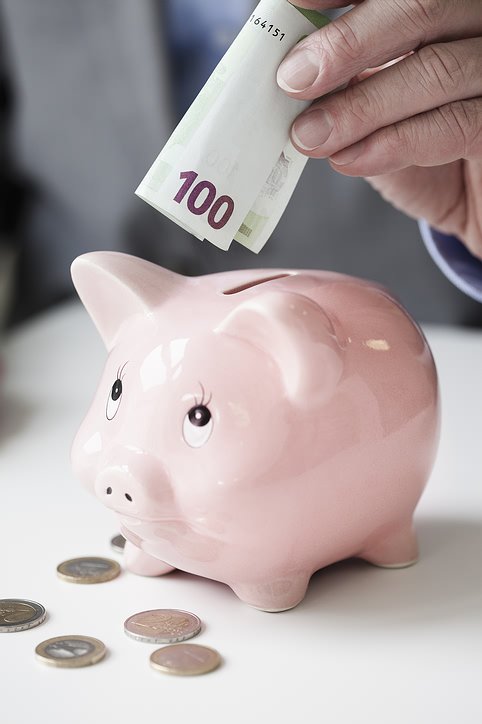 Merck & Co., Inc. (MRK $84.61, 2.6% Dividend Yield)

Merck has one of the most promising pipelines within the pharmaceuticals sector, driven primarily by oncology and vaccines. Current dividend yield is

...
Read more
©Copyright 2020, CAIM LLC


Disclaimer: NO CONTENT PUBLISHED AS PART OF THE CAIM COMMENTARY CONSTITUTES A RECOMMENDATION THAT ANY PARTICULAR INVESTMENT, SECURITY, PORTFOLIO OF SECURITIES, TRANSACTION OR INVESTMENT STRATEGY IS SUITABLE FOR ANY SPECIFIC PERSON. TO THE EXTENT ANY OF THE CONTENT PUBLISHED AS PART OF THE COMMENTARY MAY BE DEEMED TO BE INVESTMENT ADVICE, SUCH INFORMATION IS IMPERSONAL AND MAY NOT NECESSARILY MEET THE OBJECTIVES OR NEEDS OF ANY SPECIFIC INDIVIDUAL OR ACCOUNT, OR BE SUITABLE ADVICE FOR ANY PARTICULAR READER. EACH READER AGREES AND ACKNOWLEDGES THAT ANY SPECIFIC ADVICE OR INVESTMENT DISCUSSED IN THE COMMENTARY MUST BE INDEPENDENTLY EVALUATED BY THE READER AND HIS OR HER ADVISER IN VIEW OF THE READER'S INVESTMENT NEEDS AND OBJECTIVES. PAST PERFORMANCE IS NO GUARANTEE OF FUTURE PERFORMANCE. NUMBERS CONTAINED HEREIN ARE UNAUDITED, AND OFFER A BROAD REPRESENTATION OF OUR EQUITY ONLY ACCOUNT DATABASE. INDIVIDUAL RESULTS MAY VARY BASED ON PERSONAL CIRCUMSTANCES. PERFORMANCE CAN DIFFER FROM ANY MENTIONED BENCHMARKS AS OUR PORTFOLIO HOLDINGS AND WEIGHTINGS DIFFER FROM THE COMPOSITION OF ANY BENCHMARK. PERFORMANCE WILL ALSO VARY BASED ON FEES.