5/16/13
Everyone, survivor or not, has a story to share. Sharing of stories can be seen as the essence of healthy human interaction. From playground boasts to stirring eulogies stories help us put experience into context and connects us to one another. MaleSurvivor gives survivors and our loved ones many opportunities to share our stories, because we think breaking our silence is a key to healing. On our website discussion forums, at our Weekends of Recovery, and at the special events we host, sexually abused men find places to speak and to be heard, often for the first time in their lives. But what is it about sharing our stories that is so important?
I'd like to share an idea, one that might be counter-intuitive. While most of us know how important the act of telling one's story is for a survivor, many people may be less appreciative of how important it is to be heard, witnessed, and supported in the process. The role of the listener in healing is what I want to focus on here.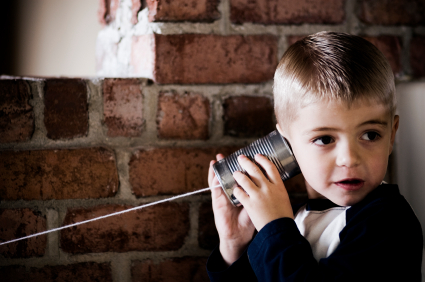 Listening is one of the most important - and underappreciated - keys to helping people heal. Healthy social connection is a basic human need. And recent studies have confirmed earlier findings that adverse childhood experiences of abuse, trauma, and neglect can lead arrested brain development and are a significant risk factor for a wide array of psychological disorders. Listening fosters connection and breaks our isolation. Being heard, whether it's by a trained therapist, a loved one, or even just a random person in an elevator, creates a sense of belonging and worth that is itself a necessary element for health.
Perhaps just as important, listening can be a tool for prevention of abuse. Many perpetrators learn to take advantage of people who feel disconnected and unheard. Indeed, studies of serial perpetrators by Dr. Anna Salter and others reveal that abusers often seek out vulnerable children, often children without strong and healthy parental relationships. These children are more easily manipulated and groomed with a minimum of effort. Oftentimes a survivor can struggle with feelings of loyalty to the person who abused them because the abuser may have been one of the few who showed them any kindness and attention at all. In addition, the right response by a caregiver when a child begins to disclose that they may have been abused can make all the difference in the world. The American Academy of Child and Adolescent Psychiatry, says, "children who are listened to and understood do much better than those who are not. The response to the disclosure of sexual abuse is critical to the child's ability to resolve and heal the trauma of sexual abuse."
Unfortunately, many survivors either did not have someone to tell, or were not heard if they did try to tell. In addition, many men abused as adults can feel an even greater sense stigma and shame that silences them. So listening to adult survivors is just as important. When we give our attention to a survivor's story, we give them validation that creates an opportunity for healing. Listening with empathy and without judgment shows a survivor that who they are and what they have survived are worthy of our attention.
It can be scary, perhaps even painful, to listen to a survivor. However, giving them your attention can make all the difference in the world to a survivor. Every time a survivor can speak openly about their past a little bit of the shame they carry flakes away, revealing the truth of who they really are. Whenever a survivor shares their story with me, I always make a point to honor them for their courage, and thank them for the gift they have given me in trusting me enough to share their story with me. Sometimes all a survivor needs to start the work of healing is the knowledge that we have been heard.
A Special Message about Fundraising and MaleSurvivor's Future
Historically, MaleSurvivor has relied on membership support and service charges to fund our work. However, in order to ensure our continued growth we can no longer rely on those sources of funding alone. We are actively pursuing opportunities to expand our ability to improve survivors' lives. In order to get to the next level we are seeking support from corporate foundations, government agencies, philanthropic foundations, and private donors with whom we can partner to bring hope, healing, and support to more survivors than ever. If you have contacts with such groups and are willing to help please let us know by emailing me.
As we look for partnerships and support outside our traditional funding streams, we want to stress that our first priority will always be finding ways to support the healing of survivors and promote the prevention of all forms of sexual victimization. As we look to find ways to bring in partners who can help us expand, we remain committed to listening to your thoughts, suggestions, and concerns and will always honor the need for privacy many survivors feel when they engage in the work of healing.
Have any thoughts or questions you'd like to share with me? Drop me a line at canderson@malesurvivor.org