January 17, 2012
From the Field
is a weekly eNewsletter of the Episcopal Diocese of Georgia sent out each Tuesday.
Scroll down to the bottom for links to change your email address, forward this email to others, or unsubscribe from this newsletter.
Quick Links
to From the Field

Convention 2012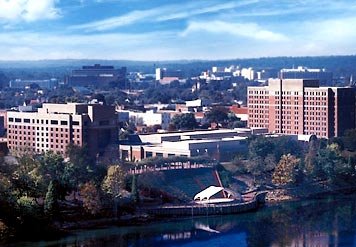 The 191st Convention of the Episcopal Diocese of Georgia will meet February 2-4, 2012 on the Riverwalk in Augusta as we are hosted by St. Paul's Church.
All of the information delegates need to register for the convention and to reserve hotel rooms is online together with information on the diocesan offices up for election and how to nominate someone for those offices. It's all at the:
Centennial Anniversary Kick-Off
On Sunday, January 29, St. John's Moultrie will host an Open House followed by a special Hymn Service to begin the centennial anniversary year, 1912-2012.

All are invited to a reception in honor of this historic event in the life of the church at 4:00pm. Then at 5:00 pm there will be a service of hymns and lessons for the occasion.


This service will celebrate one of the great traditions of Anglicanism - hymnody. Many of the great hymns of the church were either written by or translated by Anglicans, and thus have found their way into the hymnals of the Baptist, Methodist, Presbyterian, and many other churches. A selection of these hymns, as well as information about them, will be included in the service. All these hymns should be very familiar to everyone, and will provide a wonderful opportunity to worship the Lord in the beauty of Holiness, as we make a joyful noise unto Him.

Each of the hymns selected for the service would have been found in the Hymnal of 1892, which would have been the hymnal in use at the founding of St. Johns. Please join with the congregation of St. John's for this kick-off celebration.

For additional information about the centenary please contact:
Father Will McQueen 229-985-3676 cranmerian@gmail.com
Bishop Benhase's eCrozier from last Friday on "Fornication! (OK now you have to read this)" is online here: eCrozier #119
This Sunday, Bishop Benhase will make his visitation to Holy Comforter, Martinez, in the morning and to St. Augustine's, Augusta, in the afternoon. In the evening Bishop Benhase will be at St. Augustine's, Augusta for the Rev. Jason Haddox's Celebration of New Ministry.
Canon Logue will be in Darien this afternon for St,. Andrew's and St. Cyprian's after school program. Tursday, he will be working with the Mission Council of St. Patrick's, Pooler, on interviewing a candidate for Vicar. On Friday and Saturday, he be at the Church Development Institute at Honey Creek.
Canon Hall is working on pre-convention publications and projects, as well as planning for several youth events, especially the upcoming New Beginnings, which will take place March 9 - 11.
Canon Willoughby is closing the books for 2011 as well as transitioning over the diocese's payroll system.
Concurrent with these, their normal duties, the diocesan staff is working diligently on Convention 2012.
A diverse group of Episcopalians from the Diocese of Georgia walked together in the Martin Luther King Day Parade in Savannah. The group marched behind a float filled with choir members who provided live music to energize and inspire parade watchers. The solos of Roger Moss of St. Paul's, Savannah, were clear crowd favorites. Thanks go to Dr. A.L. Addington who chaired the event, the many congregation chairs from around Savannah and especialy to the Rev. Cheryl Parris and the congregation of St. Matthew's. Photos from the parade are online here: MLK Parade Photos. A short video of the Episcopal group in the parade is linked above.
The night before the parade, St. Matthew's Church once again hosted a diocesan youth lock-in. Ted Eldridge of Christ Church, Savannah, provided some significant teaching on the Civil Rights Movement which kept the teens spellbound with its mix of video from events and teaching to set those events in context. Ted would love to take that presentation to other churches and groups. You may contact him through the diocesan office.
Honey Creek Update
This weekend
St. Anne's, Tifton, vestry retreat | January 20-22
Church Development Institute (CDI) | January 20-21
Upcoming
Happening #88 | January 27-29
King of Peace, Kingsland, vestry retreat | January 27-28
St. Paul's, Albany, vestry retreat | February 10-11
Deacon School for Ministry | February 24-25
St. Peter's, Savannah, vestry retreat | February 24-25
St. Phillip's, Hinesville, vestry retreat | February 24-26
Forgiveness Retreat | March 30-31
Save the Dates for Summer Camp 2012
High School Camp: June 17 - June 23
St. Joseph & Mary Camp 1: June 24 - June 30
St. Peter's Camp: July 8 - July 14
St. Joseph & Mary Camp 2: July 15 - July 21
Kamp Phun: July 22 - July 27
Youth & Young Adults
Convention Lock-in
Convention Lock-in will be held at St. Paul's, Augusta on Friday, February 3rd, beginning at 8p and ending Saturday, February 4th at 12p. This event is open to 6th - 12th graders and costs just $15. Follow this link to register online. For more questions, please email Canon Hall. Registration deadline is Wednesday, February 1, 2012.
Youth and Young Adults
Happening #88
Registration for Happening #88, to take place on January 27 - 29, 2012 at Honey Creek, is now closed. The next Happening will take place in late July/early August 2012. Financial assistance is available until Friday, January 20, 2012. For more information, contact Mr. Jody Grant, Diocesan Happening Coordinator.
Youth and Young Adults
Jason Peaslee Named as Diocesan New Beginnings Coordinator
Jason A. Peaslee of Valdosta has been named Diocesan New Beginnings Coordinator as of January 1, 2012. Jason has, for many years, been an active member of diocesan youth programs and young adult ministries. He is currently on Youth Commission and staffs numerous events as a music/entertainment leader and adult chaperone. In addition, Jason has served as youth minister at St. Paul's, Savannah. Jason is currently studying opticianry and is a member of St. Anne's, Tifton.
New Beginnings is a retreat weekend for 7th through 9th graders and adult participants. The next New Beginnings will take place March 9 - 11, 2012 at Honey Creek. Below are important links, dates, and deadlines for the weekend (also available at www.edogyayas.org). You can email New Beginnings Coordinator Jason Peaslee or Canon Leigh Hall for more information.



Information for Team Applicants
The deadline to apply for

team

is February 1, 2012.
Apply online to be on team for New Beginnings #40 (open to those who have attended a New Beginnings before). Online application is preferred.
Download a hard copy of the team application in PDF format.
The New Beginnings Steering Committee will meet at Diocesan Convention (February 2-4, 2012) to select the team for New Beginnings #40.
The mandatory one-day team training will be on Saturday, February 25, 2012, at a location to be announced.
The team fee is $135.
Information for Participants
The deadline to register as a participant is March 2, 2012.
Register online as a participant for New Beginnings #40 (open to 7th - 9th graders and adults). Online registration is preferred.
Download a hard copy of the participant registration form in PDF format.
The participant fee is $110.
Scholarship Information for Everyone
The deadline to apply for financial assistance is March 2, 2012.
All this and more at www.edogyayas.org!
Miles of Pennies Grant Given to St. Alban's, Augusta
St. Alban's, Augusta received a grant from Miles of Pennies in New York, New York. St. Alban's purchased materials for their Church School. St. Alban's intends to use the remainder of the grant for Vacation Bible School in the Spring.
Miles of Pennies Representative, Patricia Hicks Solomon and the Very Rev. Billy Alford with the children of St. Alban's
The children of St. Alban's
Materials purchase on the Children's Alter
The Convent of St. Helena
Alternative Accommodations for Convention
The Convent of St. Helena's guest house is available to house people during Convention.
The guest house has 4 bedrooms - 3 contain 2 twin beds, and 1 contains 1 twin. The house also has 3 bathrooms, a full kitchen, nice living room, etc. While those who attend convention tend to eat out, St. Helena's can provide meals or food for meals, if needed. The guest hose will typically have breakfast goods for guests.
The cost is $60 per night with an advance deposit of $60. Interested parties may contact the guest registrar, Sr Linda Julian, to make reservations. She's at 706 798 5201 ext 1 or augustaconvent@comcast.net.
Episcopal Church Women
Upcoming Events
Below is some information on upcoming events and things you should know for the upcoming year.

Annual Quiet Day for Savannah Convocation: The Quiet Day is normally held in March, if your church would be interested in hosting the Quiet Day please let me know. I can set-up for the speaker and ask that participating ladies bring a covered dish. I look forward to hearing from all interested parties.


The Annual Meeting will be hosted by St. Anne's Episcopal in Tifton, GA. The date is April 27/28th. The theme is Young Adults Growing in Grace. We're working on finalizing information/registration and will send that out soon.

ECW General:
1. Your annual ECW reports are due to the Vice-President and Convocation Coordinator by March 1, 2012. Please find the report attached and can also be found in the back of your ECW yearbook (yellow cover)

Vice President- Carolyn Baker Carolyn@darientel.net / Convocation coordinator- Cristy Jordan cristy@cdrepro.com

2. March 7th is CPC Sunday - Mail offering to Suzanne Harrow 2508 Sheraton Drive. Augusta, GA 30906

ECW Pledge is due by Feb. 1st - Mail pledge to Beth Mithen, 248 Mills Road, Bainbridge, GA 39817

4. UTO in-gatherings are typically in November and May - Mail offerings to Marcie Cherau, P.O. Box 2907, Tybee Island, GA 31328

5. There is an ECW history book if you're not sure if your history is included in this book you can call or email me and I'll send you the ECW history format.

6. "Nets for Life" Nets are 12.00 and prevent the spread of malaria. due before June 1st - Mail donations to Sandra Powers 3 Adoracion Hot Springs Village, Arkansas 71909
The Loose Canon
A problem with Church Dashboards
No congregation is fully itself on any given Sunday. In some ways each week is exceptional. We see this most fully (and somewhat painfully) when visitors come and the organist is out sick and half the choir must have stayed up late watching a football game or when visitors decide to come on Trinity Sunday, when the seminarian the Rector arranged to preach decides to actually explain the divine nature of the Godhead clearly and distinctly, and so, somewhat hertically.

Last week, I shared the experiment in accountability taking place in the United Methodist Church's North Alabama Conference (Last week's colum is online here). There, Bishop Will Willimon has each congregation reported key statistics every week and sharing them on the conference website.

Most clergy already have enough trouble with judging too much of their effectiveness in ministry by how the previous Snday went. The priest is full of self-confidence after a particularly good attendance Sunday where the sermon seemed to reasonate with the gathered flock only to drop the next week after a low attendance on a week when everything seemed to come together, but fewer than usual were there to join in worship. This focus on the church's numbers on a week by week basis is something to discourage in clergy and we certainly wouldn't want that particular virus to spread to laity. After all, we are about the work of being the Body of Christ and that is something that slips through the cracks of a system that focuses on numbers as if these are the only measure of faithfulness to the Gospel.

That said, it is not that numbers of any kind are of no help. After all, Jesus taught that we are to bear fruit and we do know that there are indicators of this to which we should be attentive. So we need to find a middle path between the fallen example of the priest who views her or his effectiveness in ministry by last Sunday's attendance and offerings and the opposite extreme of paying no attention to numbers as if there is no possible way of measuring the fruit of ministry.

This middle path is to track trends over time and to do so using both the metrics of The Episcopal Church's Parochial Report and some indicators that never appear on any denomination's annual accounting. I will take this up in next week's Loose Canon.

The Rev. Canon Frank Logue
Canon to the Ordinary
The Loose Canon is a regular column in From the Field whose content is gathered together with other items of interest to those concerned with congregational development at loosecanon.georgiaepiscopal.org
Full Information on Forgiveness Retreat
Last week, we annonced that the Rev. Liam Collins and Canon Frank and Victoria Logue will lead an overnight retreat at Honey Creek the Friday before Holy Week with the goal of helping participants to let go of baggage weighing them down. Full information on the retreat is now online in a brochure here: Forgiveness Retreat Brochure
The retreat will begin with dinner on Friday evening, March 30, and will continue through lunch Saturday ending by 2 p.m. on March 31. The cost is $96.99 per person (based on double room occupancy) and $68.99 for commuters. Single rooms are available for $136.99. Call Honey Creek at 912-265-9218 to register or send an email to flogue@gaepiscopal.org to be added to the email list for more complete information.
Information to Assist Vestries
Bishop Benhase has added the following links to the Clergy and Lay Leaders page at the diocesan website as good solid information to assist vestry members in fulfilling their roles. All of these are from the Episcopal Church Foundation's Vestry Papers, which is always a helpful resource.
Vestry101

Like Us on Facebook
Keep up with us on Facebook at our page:
Episcopal Diocese of Georgia on Facebook
Follow Us on Twitter
The Dioce

se of Georgia also shares news 140 characters at a time through Twitter @GA_Episcopal
so we can feature them in upcoming issues
of From the Field.
Sincerely,

Diocesan Staff
The Episcopal Diocese of Georgia