Glenmore Community Association
GCA Newsletter November 21 2011
Greetings!

We are pleased to provide this month's email newsletter from the Glenmore Community Association. As always, we welcome your feedback.

Christmas Tree Pick-up

Yes, we know it's early, but make a note now - Our GCA Christmas Tree Pick-up will be on Monday, January 2, 2012. If the weather is bad or the pick-up cannot be completed in one day, collection will be extended to later in the week. Please have your tree (naturals only, without any decorations, stand, nails, wires, etc.) at your driveway entrance by 8:00 A.M.
Stream Crossing Made Safer!
The trip along Carroll Creek road to the soccer field area has always been an adventure. On more than one occasion vehicles have missed the edge of the road at the narrow crossing over the creek.
Fortunately Glenmore Associates (GA) has recently erected barriers on both sides of the crossing, which it owns. It still requires careful navigation, as it is not wide enough for two vehicles, but is no longer such an exciting drive! This is the result of negotiations with the GCA, the county, and the developer, which has opened up the way for GA to sell and build lots along the new stretch of Carroll Creek Road in the Glen Oaks area. The primary access for these will continue to be through Farringdon Road until a new stream crossing is built at some time in the future.
GCA Leaf Pickup Schedule - Reminder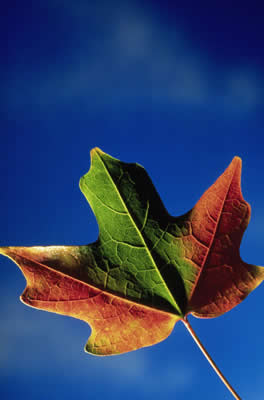 Many roads have yet to have the leaves cleared. In case you missed it in the last newsletter, below is the complete schedule for our
annual leaf removal activity
. Please have leaves piled within 8 feet of your roadside, by 8:00 A.M. on your indicated date,
but not on the road itself
or near your mailbox or on the walking path
. All listed pick-up dates are Mondays, allowing homeowners to collect leaves over the weekend.
We will collect on the indicated streets during the week, with the precise schedule left up to the contractor and the weather. Since we will be using a vacuum hose system, bagged leaves, brush, shrubbery or any other debris will not be collected.
Please do not pile leaves on any GCA common area, especially the Piper Way median. This does not look good and may kill the grass under the leaves. Also, be fair to your neighbors and do not dump leaves (or anything else) on any vacant lot. If our leaf pick-up schedule is not timely for you or you would like multiple pick-ups, please contract with one of the many lawn maintenance companies that work in Glenmore. They are listed in the telephone yellow pages under "Lawn Maintenance."


Police Chief Visits Glenmore
Earlier this month Glenmore received an extended visit from the Chief of the
Albemarle County Police Department. Steve Sellars was appointed last December, and this is his first visit to our community. He toured the area and met with representatives of both the GCA board and the Security Liaison Committee, and was very positive in his willingness to work with us to prevent crime. GCA president Cole Hendrix described it as a "very good meeting", with several new ideas being reviewed. The tone was set for continued close cooperation with the ACPD.
Mailbox Standards
This is a reminder that all Glenmore mailbox posts and boxes need to comply with the designs specified in our C&Rs. This includes the numerals on the side, which can be obtained from Classic Signs in Charlottesville - just ask for the traditional Glenmore format. Replacement posts can be obtained from Mike Phillips at 532-4443, and the mailboxes themselves are standard black large size boxed available at any hardware store. Posts may not have any adornments such as plant stands, but may carry a standard design of bluebird box, provided it is painted to match the post color, Georgetown Green, available from Duron Paint or Sherwin Williams.
License Plate Recognition
By now all residents should have received notification of the need to register their household's vehicles in preparation for the implementation of a new License Plate Recognition system for residents' access to the community. If you have not yet done so, you may register your vehicles using this on-line form, or pick up a pape
r form from the gatehouse. The timescale is somewhat dependent on weather and contractor availability, and the project will probably not start in earnest until January. We will make further announcements in due course.
Award Winner
One of our Security Officers, Theresa Morris, won the $1,500 first place prize recently in a Securitas regional competition, for her continued good service and knowledge of the company. Her name will automatically be forwarded as an entrant to the national Securitas contest. The GCA contracts with Securitas to manage our staffing at the gatehouse.
Left: Securitas Director of Security and Training, Robert Clowers, celebrates with Theresa after presenting the award. Also present were Jayson Snyder Area Vice President, Steven Martz, Branch Manager, and Trevor Joscelyne representing the GCA.
Rivanna Trail now Owned by County
It has taken almost a year to complete the legal process, but the 'Greenway' along the Rivanna River, which includes the Rivanna Trail, is now formally owned by Albemarle County. This forms another leg of the County-owned river bank trail system, and is now accessible to the public. The Greenway varies in width from approximately 100 ft to 250 ft, and generally follows the existing pedestrian and horse river trail. Although Glenmore residents, guests, and Equestrian Center users are permitted to use the trail as previously, it will now be maintained by the county instead of the GCA. The public is not allowed access through Glenmore, and must enter the trail on foot from private property on either end of the trail, or from the river itself. The trail will be monitored and managed by a County Park Ranger, and neither the GCA, Country Club, nor Glenmore Associates will have direct control over its use. The County will install signs on the inboard edge of the Greenway land where it abuts Glenmore telling people not to trespass onto the private property. This fulfills the commitment made to the County in 1992 by Frank Kessler as part of the original planning approval for Glenmore.
Doggie Stories
Unfortunately we are still hearing stories about owners of dogs who let them out of their house off-leash to do their "bathroom duties" on neighbor's yards or common areas alongside the roads. This is not only inconsiderate, it is in violation of our Covenants. Although the GCA has the power to fine dog owners who allow such behavior, we have no wish to resort to this, so please control your dogs at all times, and pick up after them!.
Snow is on its Way...

A message from our maintenance manager,
Ward Campbell...
Maybe it's not coming soon, but snow (or more likely, ice) WILL come. As usual, the GCA stands ready to plow, scrape and sand our roads, but residents should realize that we cannot promise a clean, dry and ice-free surface during or soon after a storm. We also can't guarantee that some plowed snow will not end up at the end of your driveway or near your mailbox. Plowing is often done during the night and the street edges are not clearly visible. This may result is some off-road lawn harm. Our priorities are clearing the spine roads and getting at least one lane open on each side street. Residents are responsible for clearing their driveways and clearing around their mailbox to maintain uninterrupted mail delivery. Plan now to temporarily telecommute and get your vehicle winter-ready for a snowy and slippery trek to and from Rt. 250.
Also, please remember to check on snow-bound elderly neighbors - you may be able to offer to shovel some snow from around their mailbox or open a path to the street.