Welcome to Gear Talk
Gear Talk is an email newsletter for music retailers focused on all music gear and accessories available from Hal Leonard. It covers recent releases and our sales specials on related products for:
Guitar - Bass Amps - Ukulele & Other Folk Instruments - Keyboards - Electronic Drums -
Mobile Interfaces for Instruments - Related Gifts and Accessories
NOTE: If a specific colleague should be receiving this email, please forward it to them, and be sure we know their email address. Send these requests to your
Hal Leonard sales rep
.
Make Music Day 2018




Several Hal Leonard Milwaukee employees performed and recorded a song from The Greatest Showman using gear that we distribute in honor of Make Music Day on June 21st. See the video here!

Find out more about Make Music Day and how you can participate next year on the

NAMM website

.

July 2018 - In This Issue:
Thanks to all who visited our booth at the 2018 Summer NAMM show in Nashville on June 28-30! One of the giveaways at our booth was our newly created
2018 Hal Leonard Summer Addendum
catalog, featuring our latest technology and gear releases. Ask your sales rep to add 90015345 to your next order or
view/download/print a PDF
here.
While at NAMM, we hosted a Tech Talk Master Class on recording at The Tracking Room studio with Grammy-winning producer Craig Bauer (see photos above). Thirty-five students (and dealers) witnessed and learned how Craig records and mixes using gear and software that Hal Leonard distributes. Special thanks to our co-sponsors Avid, Antares, Blue Mics, iZotope, Solomon, Walrus Audio, Samson, Hartke, Gretsch, Gibraltar and Paiste.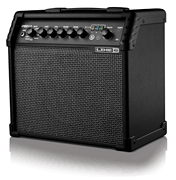 Guitar Amp with Modeling from Line 6
A micro USB port makes it easy to connect the Spider V 20 amp to your Mac or PC, or iOS and Android device, where you can edit your tones via the free Spider V Remote app, or record your performances with the included Steinberg Cubase LE DAW.
- 20-watt modeling guitar amp with 8" custom speaker
- 16 presets with 3 simultaneous effects and independent reverb
- Acoustic Guitar and Bass presets included
- Easy-to-use tone and effects controls
- Built-in tuner and tap-tempo function for time-based effects
- Micro USB port for edition and recording on Mac, PC, iOS and Android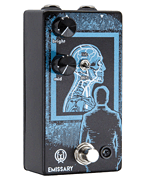 from Walrus Audio
Walrus Audio has developed a new 2-in-1 boost pedal to help make leads stand out, slides sing, and finger picking really come to life. Like the veins its named after, the Emissary Parallel Boost features two independent boost circuits running in parallel to work together to help give your tone a real "sinus clearing experience." Use one or the other by itself, or mix any combination of both by turning up each knob to the desired level.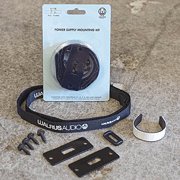 from Walrus Audio
The Power Supply Mounting Kit allows you to mount the Aetos or Phoenix to the underside of a Pedaltrain (Pedaltrain Novo 18, 24, 32, Classic JR, Classic 2, Classic PRO, and Terra 42). The kit includes: 1 Velcro strap, 2 mounting brackets, 1 synch buckle, 4 self-tapping screws and 1 rubber strip. The Power Supply Mounting Kit comes in two sizes (small and large) to accommodate either the Aetos or Phoenix power supplies.
00278789 - Phoenix Kit - MSRP/MAP $10.00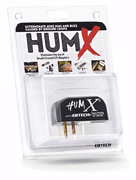 Blister Retail Pack from Ebtech
Now available in hang-able, resealable clear clamshell packaging!
Features include:
- Eliminate Ground Loop at the source
- Filters unwanted currents and voltages in the Ground line while maintaining safe ground
-
Simply place on end of power plug and plug Hum X into wall outlet
- LED shows that Hum X is working
- Suitable for 120 Volt North American Type A or B outlets only
- Maximum recommended current draw 6 Amps
00242743 - Boxed Edition - MSRP/MAP $79.00
3-String Guitars from Loog
The Loog + Paul Frank collection was designed by the iconic maker Paul Frank himself, and we couldn't be more proud. This limited edition line comes in a color palette that reflects the artist's instantly, globally recognizable style, and features Julius the monkey, Skurvy the swashbucklin' skull and crossbonses, and more of Paul's beloved cast of characters. With love, from Paul Frank and Loog, to you
.
3-String Guitars
00280052 - Acoustic (Black) - MSRP/MAP $79.00
00280051 - Acoustic (Red) - MSRP/MAP $79.00
00280053 - Electric (Blue) - MSRP/MAP $229.00
Gig Bag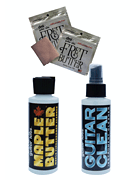 from DMI Guitar Labs
This handy maintenance pack from DMI Guitar Labs features 4 items:
- Two single Fret Butter packs
- One bottle of Guitar Clean™
- One bottle of Maple Butter™
Extra 5% Discount
Order any Hartke bass product from now through August 31st, and get a full 5% extra discount for all your Hartke orders for the rest of the year! Ask your Hal Leonard sales rep for details. Offer subject to credit approval.
Sales restrictions to some countries may apply. All prices listed in U.S. funds.
Copyright © Hal Leonard - Please read our privacy policy.
Reproduction in whole or in part without written consent of the publisher is prohibited.