Welcome to Gear Talk
Gear Talk is an email newsletter for music retailers focused on all music gear and accessories available from Hal Leonard. It covers recent releases and our sales specials on related products for:
Guitar - Bass Amps - Ukulele & Other Folk Instruments - Keyboards - Electronic Drums -
Mobile Interfaces for Instruments - Related Gifts and Accessories
NOTE: If a specific colleague should be receiving this email, please forward it to them, and be sure we know their email address. Send these requests to your
Hal Leonard sales rep
.
April Is International
Guitar Month




Ask your Hal Leonard sales rep for great deals on guitar gear and more in celebration of this ultra popular fretted instrument!

March 2019 - In This Issue:
Harmonic Tap Tremolo Pedal from Walrus Audio
The Monument returns in a smaller form factor with new features, like assignable expression control and rate ramp up.
Changes to the V2 are as follows:
- Converted to smaller enclosure
- Expanded capability of side jack: now supports external tempo or can function as expression control over Rate, Depth, Shape, or Tap Multiplier and is assignable on the fly
- Improved tremolo response across all rates
CONFIDENTIAL!


The Monument V2 will be announced to the public on Monday, March 18th.

Walrus Audio Spring Specials!

An introductory offer, demo pedal board bundle, and general stock order are available now through April 30th.

Click here for details!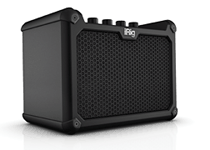 Battery-Powered Guitar Amp from IK Multimedia
At up to 15W RMS, the iRig Micro Amp is louder than you'd expect and covers a range of tones, with 3 custom-voiced analog channels: clean, drive, and lead. But iRig Micro Amp's real magic comes from the included high-quality connection to your iPhone, iPad and Mac/PC. Jam through 10 amp and 26 stompbox models with the included AmpliTube app, plus 9 amp and 10 stomp models from AmpliTube 4 on Mac/PC.
Premium Audio Interface from IK Multimedia
Axe I/O is a professional 2 in/5 out audio interface - and controller - designed specifically with the needs of the recording guitarist in mind, providing best-in-class sound quality and powerful features aimed squarely at making your recordings faster, easier and better than ever.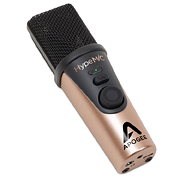 Hype MiC
USB Microphone from Apogee
Ever wonder how your favorite recordings seem to leap from the speaker, with vocals that magically float above even a dense background track? That's compression. HypeMiC features studio-quality analog compression that's easy to use and brings the magic to your vocals, voice-overs, instruments, percussion, and podcasts - anything you record! With HypeMiC and your iPhone or computer, you can make amazing recordings on the go.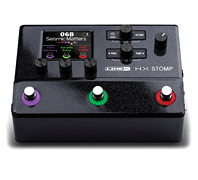 HX Stomp
Guitar Effects from Line 6
- Utilizes the same HX Modeling as Helix


-

Over 300 effects and models from Helix, M-Series, and legacy Line 6 products


-

Up to 6 simultaneous amp, cab, and effect blocks




- 3 capacitive-sensing footswitches with color-coded LED rings facilitate fast editing




- TRS dual expression pedal/footswitch input extends creative control capabilities


-

Stereo effects loop (mono/stereo TRS send + stereo returns) facilitates use with other pedals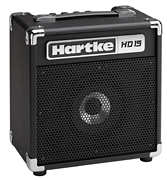 HD Series Bass Combo Amps
The HD Series bass combos pack Hartke's revolutionary HyDrive speaker design into a sleek combo design ideal for bedroom practice/jam sessions and small rehearsal spaces, and capable of greatly enriching your low end tone. The HDs also maintain Hartke's commitment to producing high quality bass amplification with exceptional durability.
from Kahua
Constructed of superior quality material for the best sound, Kahua ukuleles come equipped with 4 high quality Aquila nylon strings - G, C, E, A. Each ukulele is expertly crafted from environmentally friendly wood and makes an excellent interactive classroom instrument for students and teachers.
Available in the finished listed below, at 3 different sizes: Soprano (21") - Concert (24") - Tenor (27")

The 2019 season of Major League Baseball is almost here! Purchase great music gear with officially licensed artwork for the following teams:
Music Technology, Gear & Accessories
Our new catalog includes software, interfaces, controllers, speakers/monitors, mics, wireless systems, powered speakers, mixers, and more. Also includes brand-name gear for guitars, basses, keyboards, ukuleles, and more instruments; plus accessories like tuners, stands, folders, mobile device accessories, headphones, and more. Ask your Hal Leonard sales rep to add this catalog free of charge to your next order (HL
90015803), or

view a PDF

here.
iRig Product Specials
Discounts up to 20% off are available for the following items through March 31st as a sell-through credit.
00119919
-
iRig Blueboard
- MSRP

$99.99
$79.99
00214966
-
iRig Keys I/O 25
- MSRP

$199.99
$169.99
00214965
-
iRig Keys I/O 49
- MSRP

$299.99
$249.99
00275361
-
iRig Stomp I/O
- MSRP

$299.99
$249.99
Instant Rebates on Wireless Mics
Get instant rebates for as much as $100 from now through March 31 on the following items.
XD-V35 Digital Wireless Systems
-
$50 rebate
XD-V55 Digital Wireless Systems
-
$65 rebate
XD-V75 Digital Wireless Systems
-
$80 rebate
Save Up to 20% on Wireless Systems
The following temporary MAP reductions are valid through March 31st.
Concert 288

Dual-Channel Handheld Wireless System
00140659 - H Band - MSRP $419.99/MAP

$329.99

$299.99
00140660 - I Band - MSRP $419.99/MAP

$329.99

$299.99
Stage 412

Quad-Channel Handheld Wireless System
00287395 - VHF System - MSRP $324.99/MAP

$249.99

$199.99
Sales restrictions to some countries may apply. All prices listed in U.S. funds.
Reproduction in whole or in part without written consent of the publisher is prohibited.