Welcome to Gear Talk
Gear Talk is an email newsletter for music retailers focused on all music gear and accessories available from Hal Leonard. It covers recent releases and our sales specials on related products for:
Guitar - Bass Amps - Ukulele & Other Folk Instruments - Keyboards - Electronic Drums -
Mobile Interfaces for Instruments - Related Gifts and Accessories
NOTE: If a specific colleague should be receiving this email, please forward it to them, and be sure we know their email address. Send these requests to your
Hal Leonard sales rep
.
Gear Up for Performance




Hal Leonard offers another video to show off the gear we distribute in a song performance setting. Written, performed, recorded, filmed and edited by Hal Leonard associates, the video allows you to hear new products as well as thoughts from the players on why they liked using this gear. Featured products include: Walrus Audio Luminary V2, Samson DK705 Drum Mics, Blue Mics Bottle Rocket Stage 1, and Paiste 2002 and PSTXs cymbals.

May 2018 - In This Issue:
On April 25th, the Hal Leonard Distribution Center in Winona, Minnesota hosted over 100 music industry retailers from across the nation. They were in the area for the annual Retail Print Music Dealers Association (RPMDA) convention. Many of these print and school market experts also are interested in accessories, gear and technology. They learned more on how Hal Leonard offers brand-name products to expand their offerings.
Limited Edition Onyx Guitar
The Variax Limited Edition Onyx guitar offers guitarists the opportunity to own a limited-run instrument that is not only visually striking, but also delivers a wide range of tones and alternate tunings via Variax HD modeling. Each guitar features a translucent-black finish over a flamed-maple veneer top, with a matching headstock overlay and a numbered neck plate.
00269152
- Translucent Black Finish - MSRP/MAP $999.99
Shuriken Variax SR270
This
modern, high-quality instrument features a unique body shape with contoured edges, a 27" scale length, an Indian ebony fretboard, a Line 6 mid-gain humbucker, and all of the sonic versatility provided by Variax HD technology. The Shuriken Variax SR270 comes with a Shuriken premium padded gig bag.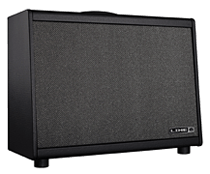 Active Speaker Systems from Line 6
The Powercab 112 and Powercab 112 Plus are 1x12 active speaker systems that deliver an authentic "amp-in-the-room" playing experience when paired with any modeler, profiler, or even an amp-simulation pedal. Select one of six classic Speaker Models as alternatives to your current cab models, or simply plug in your modeler and play using Flat Mode - the choice is yours. Powercabs are also loud enough to fill any small club or medium-sized venue, and performing guitarists will also appreciate their lightweight yet roadworthy construction, compact size, flip-out kickstands, and XLR direct outputs.
Powercab 112

Powercab 112 Plus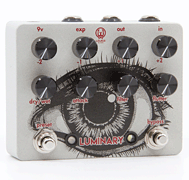 Guitar Effects Pedal from Walrus Audio
The Luminary is a powerful polyphonic quad octave generator with many useful features for creating inspiring symphonic goodness. With the ability to dial in any combination of four separate octaves including -2, -1, +1, +2, you are able to craft many different complex sounds and textures.
The Luminary has three on board presets available for saving your go-to sounds, as well as live mode. This means you can have up to four unique sounds available at any moment.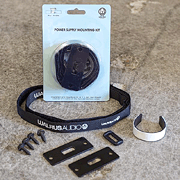 from Walrus Audio
These kits allows you to mount the Aetos or Phoenix to the underside of a Pedaltrain (Pedaltrain Novo 18, 24, 32, Classic JR, Classic 2, Classic PRO, and Terra 42). The kit includes: 1 Velcro strap, 2 mounting brackets, 1 synch buckle, 4 self-tapping screws and 1 rubber strip. The kits comes in two sizes (small and large) to accommodate either the Aetos or Phoenix power supplies.
from Morley Pedals
These limited edition mini versions of popular Morley Pedals measure just 6.8" long x 4.5" wide x 2.75" high. They power from one 9V battery or optional Morley adapter and feature LED indication, cold-rolled steel housing, a quick clip battery door, and a one year warranty. Get them while they last!
Mini Kiko Loureiro Switchless Wah Pedal
Mini Steve Vai "Bad Horsie 2" Contour Wah Pedal
00275967
- Model MTVAI-2 - MSRP/MAP $239.99
Coming soon:
Mini George Lynch Dragon 2 Wah Pedal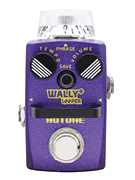 Looping Guitar Effects Pedal from Hotone
Wally+ was designed on Hotone's smart and simple Wally Looper platform, then enhanced in terms of power, usability, and sophistication. Wally fans will appreciate the independent I/O controls and unique tempo knob. Augmented features include 24-bit 44.1kHz recording/playback quality, 8GB internal storage, and 11 savable loop phrase banks.
Portable Dual Channel Floor Amplifiers from Hotone
Nano Legacy Floor amps feature upgraded sound quality, increased output power (up to 75 watts) and extended onboard functions/effects. Plus, these portable dual-channel amps let you integrate a complete rig that is always ready for touring and recording: just connect to a cabinet/mixer/interface and you're ready to rock!
BritWind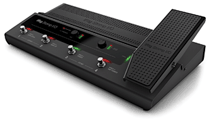 Pedalboard Controller from IK Multimedia
Coming soon!
iRig Stomp I/O is a pedalboard controller with integrated audio/MIDI interface for iPhone, iPad and Mac/PC. Connect & control your virtual rig with ease with 4 assignable stomp switches, a built-in expression pedal, 2 expansion jacks and full MIDI I/O, to let you control your rig your way whether live on stage on in the studio. Enjoy pristine audio quality with a 24-bit, 96 kHz audio interface, with Neutrik combo jack for instruments & microphones, switchable phantom power, adjustable input and output volume and both 1/4 balanced and headphone output. It comes packed with over $800 worth of apps and software, including AmpliTube 4, 5 T-RackS processors, VocaLive and Mic Room iOS & Ableton Live 9 Lite.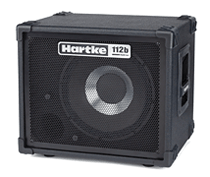 HyDrive 112b
300-Watt Bass Cabinet from Hartke
The HyDrive 112b is a compact, 12" bass speaker cabinet designed for gigging bass players looking to get the most power out of their amplifier in any performance setting. Featuring Hartke's patented paper/aluminum HyDrive speaker technology for unmatched tone depth and clarity, this lightweight 300-watt/4-ohm cabinet is a perfect and affordable solution for any portable bass setup.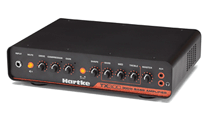 TX300
Class D Bass Amplifier
from Hartke
Coming soon!
The Gibson "P.A.F." Humbucking Pickup
From Myth to Reality
from Centerstream Publications
by Mario Milan & James Finnerty
Remembering Tom Wheeler
Tom Wheeler, author of several guitar books and former editor of Guitar Player magazine, passed away on February 12th at age 70. Hal Leonard is proud to continue Wheeler's legacy through the books listed below. This photo shows Wheeler at the Dream Factory book release event in the Fender Visitor Center in Corona, California in January 2012.
00331976 - The Dream Factory (Hardcover) - $75.00
00103138 -
The Fender Archives (
Hardcover) - $45.00
00331056 -
The Stratocaster Chronicles (
Hardcover/CD) - $50.00
00138966 -
The Stratocaster Continues (Softcover) -
$24.99
Get FREE Freight in May!
Place an order for $750 or more of Line 6 products during the month of May, and you'll receive free freight on that order. Ask your Hal Leonard sales rep for more details.

Plan Now to Visit us at Summer NAMM!
Coming up on June 28-30, visit the Hal Leonard booth #611 at Summer NAMM in Nashville, Tennessee to see the latest instruments, gear, accessories and gifts available from Hal Leonard and save with our show specials!
Sales restrictions to some countries may apply. All prices listed in U.S. funds.
Copyright © Hal Leonard - Please read our privacy policy.
Reproduction in whole or in part without written consent of the publisher is prohibited.