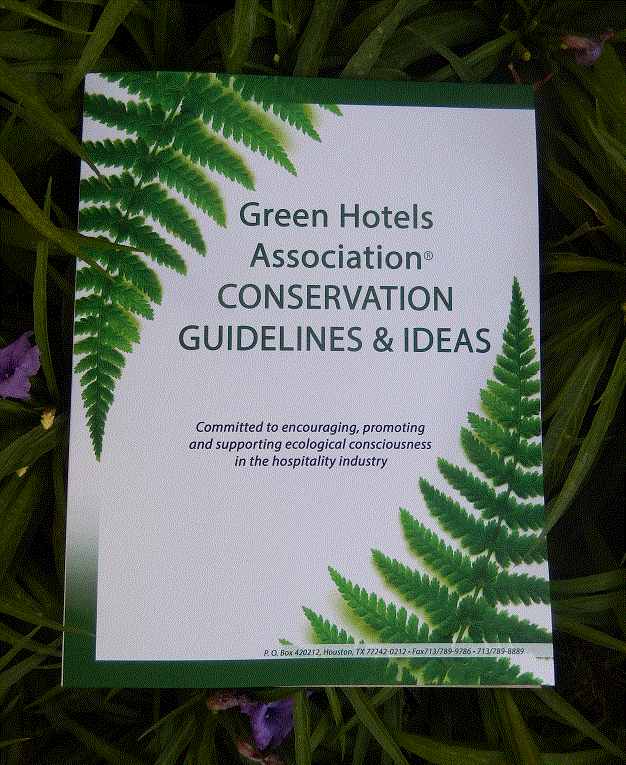 The first goals of a hospitality green program are to save water, save energy, reduce solid waste and provide clean air. Next, those projects must be accomplished while pleasing guests and clients no matter what the daily rate may be. Another goal is to gain participation of guests and clients in your green program by getting them involved, and thereby earning their praise, applause and acclaim.
Begin by choosing an enthusiastic green team--normally one person from each department, but you may want to choose your most enthusiastic staff members. Immediate results will include fun and exciting camaraderie among the team and staff, lowered utility bills along with smiles and applause from guests along with rewarding media attention.
Greening a hotel is a path, a journey—a journey that will not end. There is no line to be drawn that says, "You're done, you're through, you're green" because you will never be through. There will always be new green options, ideas, techniques, products and opportunities to consider and institute.
Start or embolden your property's green program TODAY. Reduce expenses through further greening. Gain valuable greening knowledge through this incredible book. Please guests with your enhanced green program. Protect your environment for healthful living for yourself, your staff, your guests and your clients.
8.5"X11", 163 pages, September 2016 edition, $72 paperback, by Patricia Dunne Griffin, President and Founder. GHA HAS ALWAYS GUARANTEED THE INFORMATION IN THIS BOOK WILL SAVE MORE MONEY THAN THE BOOK COSTS!
NOW Green Hotels Association's Guidelines and Ideas may be purchased with or without membership directly from GHA or on Amazon.com or call GHA at 713/789-8889 TODAY!
Learn how to green your property through this cornucopia of greening information, techniques, procedures and tips for hoteliers.
To learn more about GHA and how your property can be greener, jump to Green Hotels Association® !

or CALL 713/789-8889 TODAY!